Jurgen Klopp hasn't got much wrong since arriving in October, but his subs at Southampton make him culpable in the defeat, writes Andrew Ronan.

Whether he was right or wrong to berate Christian Benteke on the pitch at the end of his sides surrender to Southampton, Jurgen Klopp must take the lion's share of the blame for three points wasted.
Perhaps Benteke was an easy target – having missed a good opportunity to restore a two goal cushion – and the anger which had built up in Klopp from around the time of Southampton's first goal was unleashed on the misfiring Belgian. Liverpool's problems began, though, when the rusty Martin Skrtel jogged out for the second half instead of Dejan Lovren.
Since his return from injury, Lovren has quietly gone about his business and as a result he and Mamadou Sakho look to have formed the reliable central defensive pairing that Liverpool have long needed.
During his first season at Anfield, Lovren's form turned him from the no nonsense defender that excelled at Southampton to an internet parody. Criticism came from all quarters, and it looked like it would be only a matter of time before he would be shown the exit door.
During last season, Jamie Carragher highlighted how Lovren's penchant for taking risks and not sticking to the simple things had become his downfall. To Lovren's credit, he has gone back to basics since his return; his defending is understated and in no way flashy.
Sakho is always willing to carry the ball out of defence and attempt an intricate pass (usually with success), and having someone beside him who is more comfortable on the ball is doing Lovren the world of good. Sakho, too, looks much more comfortable with the Croat by his side.
If Sakho felt like Superman at halftime in the away dressing room of St Mary's, the decision to replace Lovren with Skrtel must have felt like ten tons of kryptonite falling on his head. The French international looked a shadow of the imperious player he has been in recent games during the second half.
Imagine his disbelief when not even five minutes had passed and Skrtel had already decided he couldn't wait another two weeks for WrestleMania so he had to haul down the 6ft plus Graziano Pelle.
It was a stonewall penalty, and although Simon Mignolet made a fine save, Skrtel's folly set the tone for the rest of the half. Southampton smelled blood, and the half time introductions of Sadio Mane and Victor Wanyama ensured they had enough quality in the key areas to stage a comeback.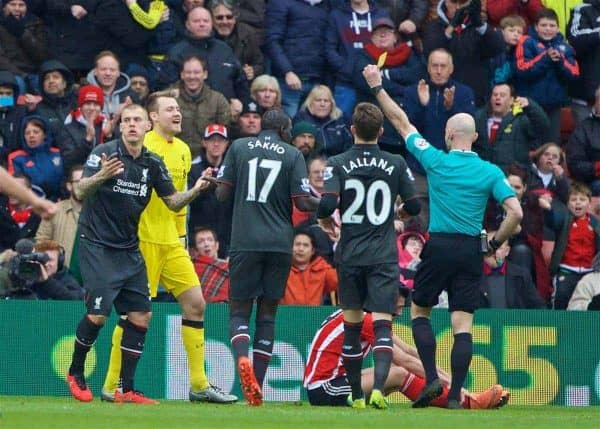 Klopp hasn't got much wrong since he arrived at Anfield, and he has done his utmost to keep a side that are mentally fragile when it matters from going to pieces. Time and again Liverpool's season has been written off, but Klopp has just about kept them going and it's a testament to his powers of motivation that they still have two routes into next season's Champions League.
However, replacing Lovren with Skrtel – and not Kolo Toure – is perhaps the first blunder of his tenure at Liverpool. Even replacing Lovren at all was questionable.
Klopp later explained that he felt the combination of the referee's judgement and the physical nature of Pelle's game could mean a second yellow card for Lovren. Understandable, but in a game where Liverpool were creating enough chances, why not wait and see if a third goal could be scored before subbing Lovren?
Spare a thought for Toure, too. His form when he's been called upon has been excellent, and surely it warranted him being ahead of Skrtel in the pecking order.
Amidst the fallout of a shambolic second half display, it's easy to forget that Liverpool's chances-to-goals ratio has come back to haunt them again. It's so often said that small details are the difference between winning and losing football matches, and certainly Joe Allen's missed chance when one-on-one with Fraser Forster in the first half adds to that claim.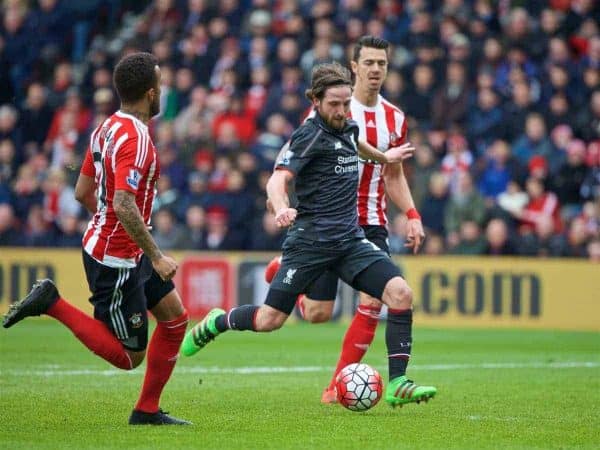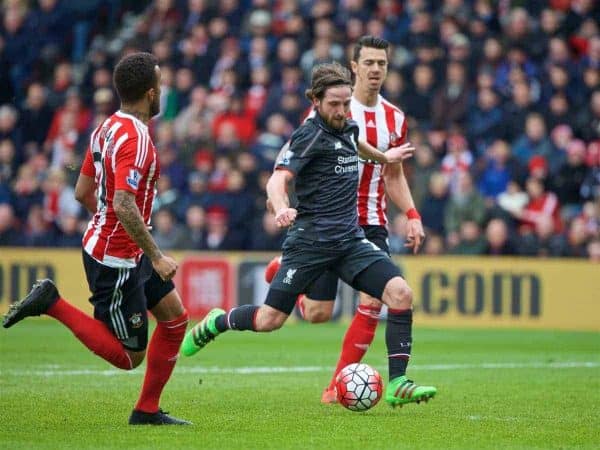 Liverpool had enough chances to add to their goals tally so Allen's chance wasn't the be-all and end-all, but had he put it away and made it three-nil the game would have been beyond Southampton.
Even Benteke's chance in the second half would have put the game to bed had it been taken. Klopp must curse his luck that either of those chances didn't fall at the feet of Daniel Sturridge.
To be extremely optimistic after such a deflating defeat, Skrtel's awful display is surely the final nail in the coffin as far as his career at Liverpool is concerned. The arrival of Joel Matip and the return of Joe Gomez means Klopp will have four capable centre-backs to choose from next season.
For the remainder of this campaign, the hope is that Sakho and Lovren can stay fit and build on their recent fine performances as there is still plenty to play for.
The task of getting past a fearless Borussia Dortmund may seem a daunting one, but over two legs with a full strength team it certainly isn't beyond Klopp and his players.
Although finishing fourth in the league is that bit more difficult after the St Mary's debacle, Liverpool do have a game in hand on fourth placed Man City.
There are still enough games left to close the gap and given the yo-yo nature of every team outside of the top two, Liverpool's chances can't be dismissed just yet.
There is no more room for error, though, and that applies to Klopp just as much as his players.