Liverpool's momentum killing 3-2 loss at Southampton on Sunday was the stuff of nightmares, once again highlighting key deficiencies within the squad.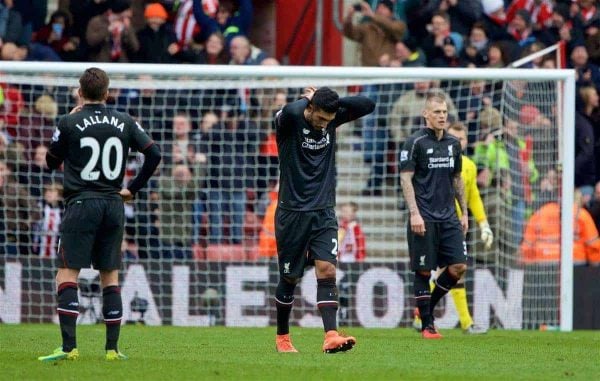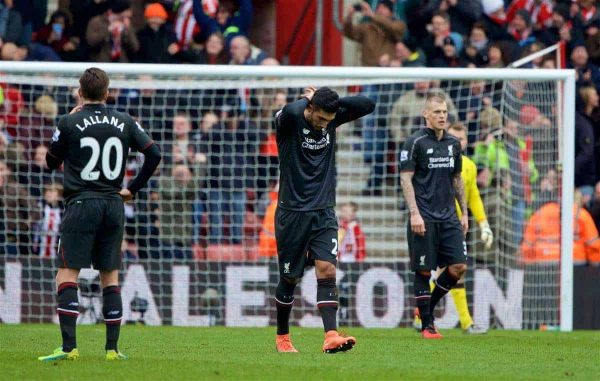 What a way to absolutely destroy momentum ahead of the international break.
At half-time at St Mary's, Reds supporters were no doubt cock-a-hoop with their side's performance, with the 2-0 scoreline actually generous on the hosts.
Goals from Daniel Sturridge and Philippe Coutinho had seemingly put Liverpool in complete control, but then a second-half of horrific proportions occurred.
Martin Skrtel will, of course, receive the majority of the criticism for his embarrassing cameo, but as a team, Klopp's men completely collapsed.
Having been dreaming of a top-four finish and a fourth successive Premier League win at the interval, everything fell to pieces within 45 dreadful second-half minutes – something we've witnessed all too often with this squad.
The recent resurgence under Klopp has actually seen us kid ourselves about exactly where this Liverpool team is at, and on Sunday, we were launched right back to reality.
Lack of ruthlessness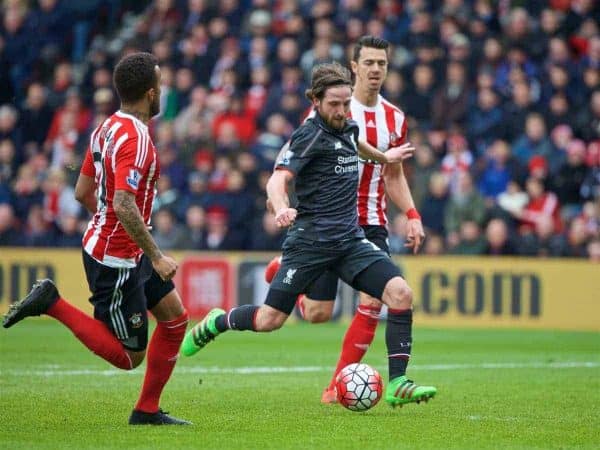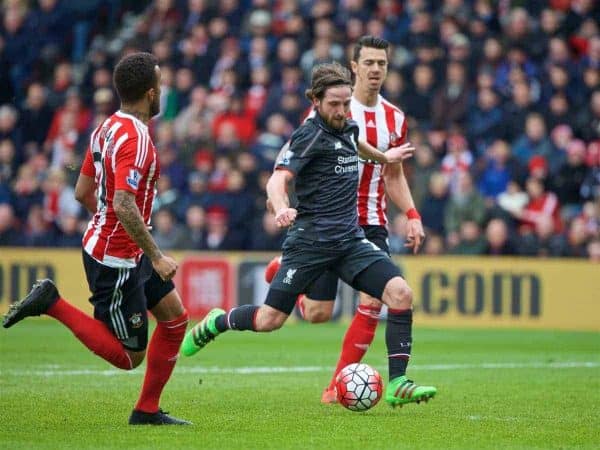 There is barely anything more frustrating in football than seeing your team completely dominate the opposition, but fail to put the game to bed.
Liverpool have become real experts in this field throughout the years, and while there have been glimpses of change under Klopp, it continues to be an underlying problem.
On Sunday, the Reds should have been out of sight in the opening 45 minutes, but they just could not find that all important third goal.
Joe Allen has been impressive in recent months, but his failure to convert when in one-vs.one against the keeper brought back memories of that miss against Everton back in 2013/14.
Later, with the scoreline at 2-1 and Liverpool rocking a little, Christian Benteke was played in by Adam Lallana, with a chance to ease the pressure and earn his side all three points.
He fluffed his lines and the Saints went on and turned the game on its head. That's what £32.5 million buys you, seemingly.
There have been so many other examples of these types of games this season, although Liverpool haven't always been punished.
The 2-0 Europa League win over Man United was great, but again some poor finishing meant their bitter rivals were still in the tie going into the second-leg.
Benteke's appalling lack of composure at West Ham in the FA Cup ultimately got Klopp's men eliminated, and a failure to kill off Sunderland at Anfield last month saw the Reds somehow end up drawing 2-2.
Liverpool got out of jail away to Norwich, in the epic 5-4 win, but Sebastien Bassong's late equaliser had seemingly punished the Merseysiders for not putting the game to bed.
United came to Anfield in the league and won 1-0, with the hosts missing chance after chance, and valuable points have been dropped in a similar manner against Newcastle, Crystal Palace and West Brom, among others.
These are just a few examples of Liverpool's shortcomings in front of goal, but if you were to search for more recent Premier League history, you would be able to write a thesis on it.
Defensive capitulations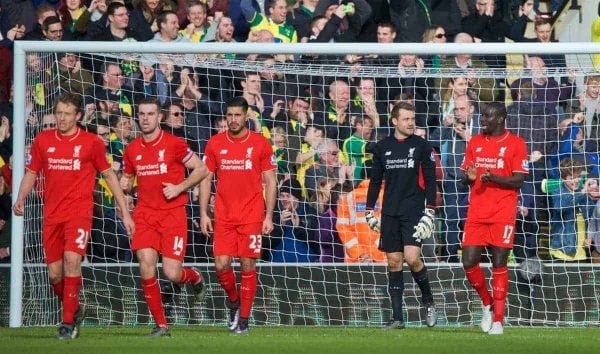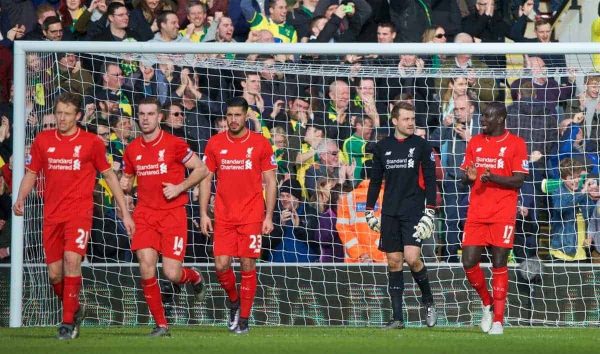 For all the aforementioned shoddy finishing, any top-flight team should still be capable of holding onto a two-goal lead.
For Liverpool, however, their ability to fall to pieces can almost be unrivalled at times.
As mentioned, Skrtel was the key reason the Reds lost to Southampton, without question, but the general game management from the the players was awful. Klopp also deserves criticism for his baffling substitutions.
There appeared to be nobody rallying the troops and ensuring they hold firm – Jon Flanagan, captain on the day, was hopeless for Southampton's first goal – and once the scores were level, we all knew how the game was going to end.
This defensive ineptitude has shown signs of going away in recent weeks, but because of a complete lack of consistency, an afternoon like Sunday was never going to be far away.
There were echoes of the 3-3 draw against Crystal Palace in 2014 about the way in which Liverpool folded, and sadly, it has happened on countless occasions in the two years between both collapses.
Go further back, four years ago today Liverpool lost 3-2 at QPR after being 2-0 up with 13 minutes remaining.
So often, the standard of goals that the Reds concede are poor, whether it be a Simon Mignolet mistake, a set-piece header or a needless penalty.
Scroll through the goals let in in 2015/16 and you will be staggered at how many have been completely avoidable.
Mentally weak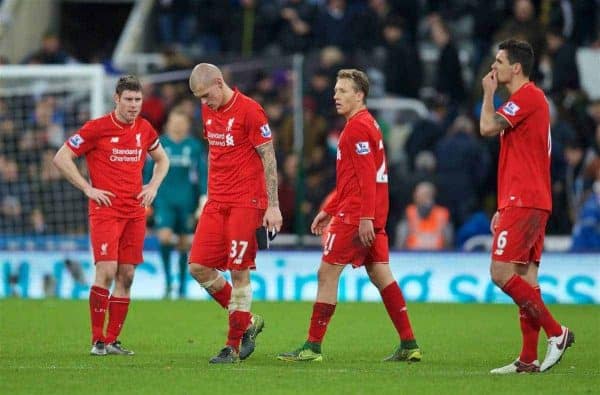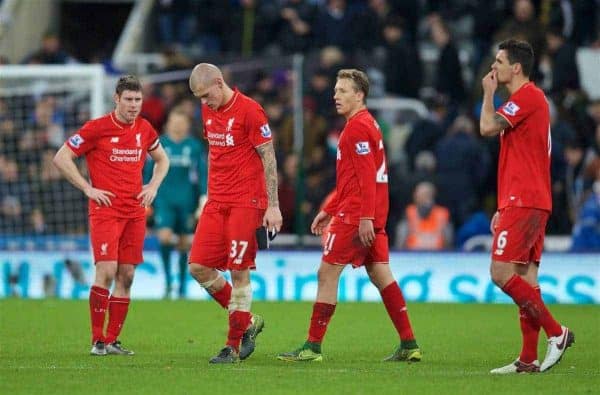 This Premier League season has been full of unbelievable mediocrity, and if Liverpool just had a backbone, they could easily be title contenders let alone top four challengers.
Unfortunately they don't – at least not consistently – and we as supporters have to sit through matches knowing something calamitous could be around the corner at any moment.
Klopp has made the squad mentally stronger in comparison to how Brendan Rodgers left things, but it remains very much a work in progress; these are, after all, the same players.
Leads thrown away by Liverpool in 2015/16:

> Liverpool 1-1 Norwich – 20th September
> Everton 1-1 Liverpool – 4th October
> Liverpool 1-1 Southampton – 25th October
> Liverpool 2-2 West Brom – 13th December
> Liverpool 3-3 Arsenal – 13th January
> Liverpool 2-2 Sunderland – 6th February
> Southampton 3-2 Liverpool – 20th March
15 – Liverpool have dropped the most points from leading positions in the Premier League this season (15). Careless.

— OptaJoe (@OptaJoe) March 20, 2016
No side in the league has dropped more points (15) from winning positions than Liverpool, and they have also let in more goals after 80 minutes than any team in the division.
That perfectly highlights how brittle the Reds are right now, and while last-gasp goals against Arsenal, Norwich and Palace have been great, they have simply masked the ongoing mental flaws within the squad.
League titles and trophies are won as much by an unrivalled belief and ruthlessness as anything, and it is something Liverpool are still a long way from mastering.
The summer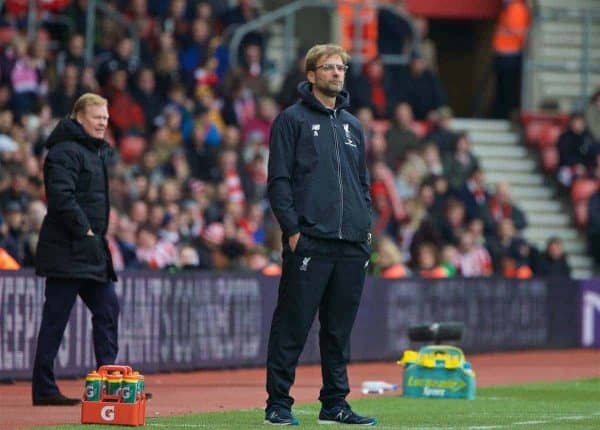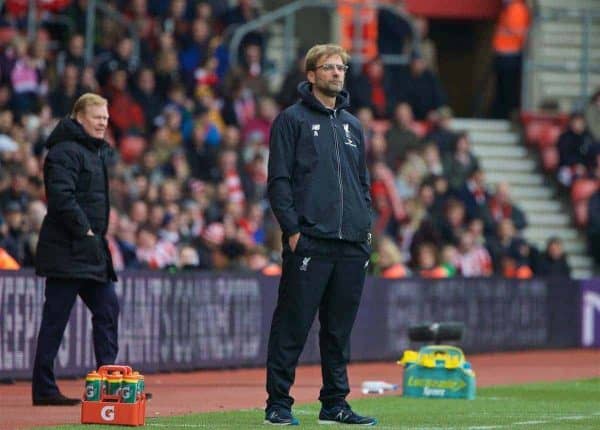 The next transfer window promises to be the most exciting at Liverpool in years, with incomings and outgoings aplenty.
Klopp will no doubt have his eye on numerous new faces to bring in and we should have total faith in him nailing his summer business.
While talented players in various areas of the pitch are a must, the German will know only too well that he needs to sign players who are clinical, nasty and have an ability to win football matches relentlessly.
Betters finishers are needed throughout the squad – Sturridge is the only player genuinely top class in that area – and some imposing leaders must be acquired in order to stop games like Sunday happening so regularly.
Perhaps we need better quality and resolve from the bench, given the amount of goals we've conceded late on in games this season.
Once Klopp has really worked his magic, and formed a team that is entirely his doing, we will look back at 2015/16 and say, "remember what a soft touch that team was."
The future looks exciting, but for this season, we have to expect more of the same.