Our latest roundtable discussion focusses on Liverpool's defence and what the future holds for the Reds' defenders this summer.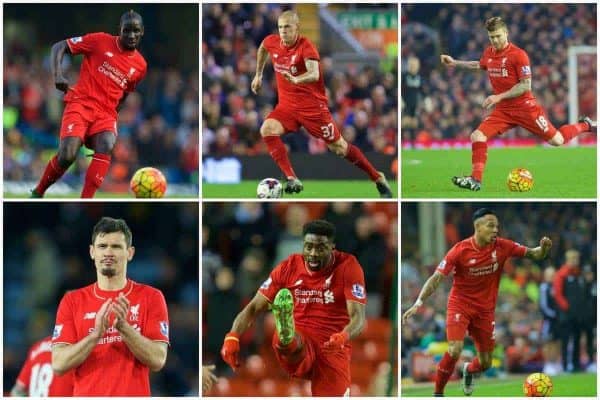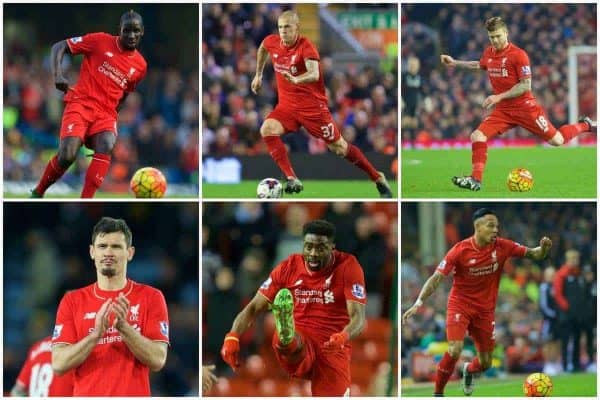 Welcome to our roundtable discussion series on This Is Anfield, where we look at one upcoming or current theme surrounding Liverpool and ask the opinions of multiple onlookers as to how the Reds should proceed.
Liverpool's recent good form has led to increased talk of European competition of one form or another for next season, but there's little doubt that further additions to the playing squad will be needed for Jurgen Klopp to make the team truly competitive, starting with putting a first-choice defence in place.
We've asked for the views of four people to talk about Klopp's plans and their hopes for next season: the host, a newspaper or online journalist, a Liverpool writer from TIA or another site and a supporter involved in discussion on social media.
This time out it's Sachin Nakrani of the Guardian, TIA's Matt Ladson and Anfield Index regular Sam McGuire join host Karl Matchett.
With five clean sheets in the last seven games, do you see Liverpool's defensive record of late being down to individuals or systemic improvements?
Sachin: There have definitely been systemic improvements, which can be seen by the fact a variety of different combinations have been used by Klopp at centre-back since he took over at Liverpool – partly through design, partly due to injury – and the back four has generally looked better than it did under Brendan Rodgers. There have also been individual improvements, in particular Dejan Lovren, who looks a player reborn under Klopp.
Saying that, we should not get carried away. As was the case under Rodgers, Liverpool still look vulnerable at set pieces, in particular when defending the second ball, and it was not that long ago that they were conceding three against Arsenal, four against Norwich and two against Leicester and Sunderland.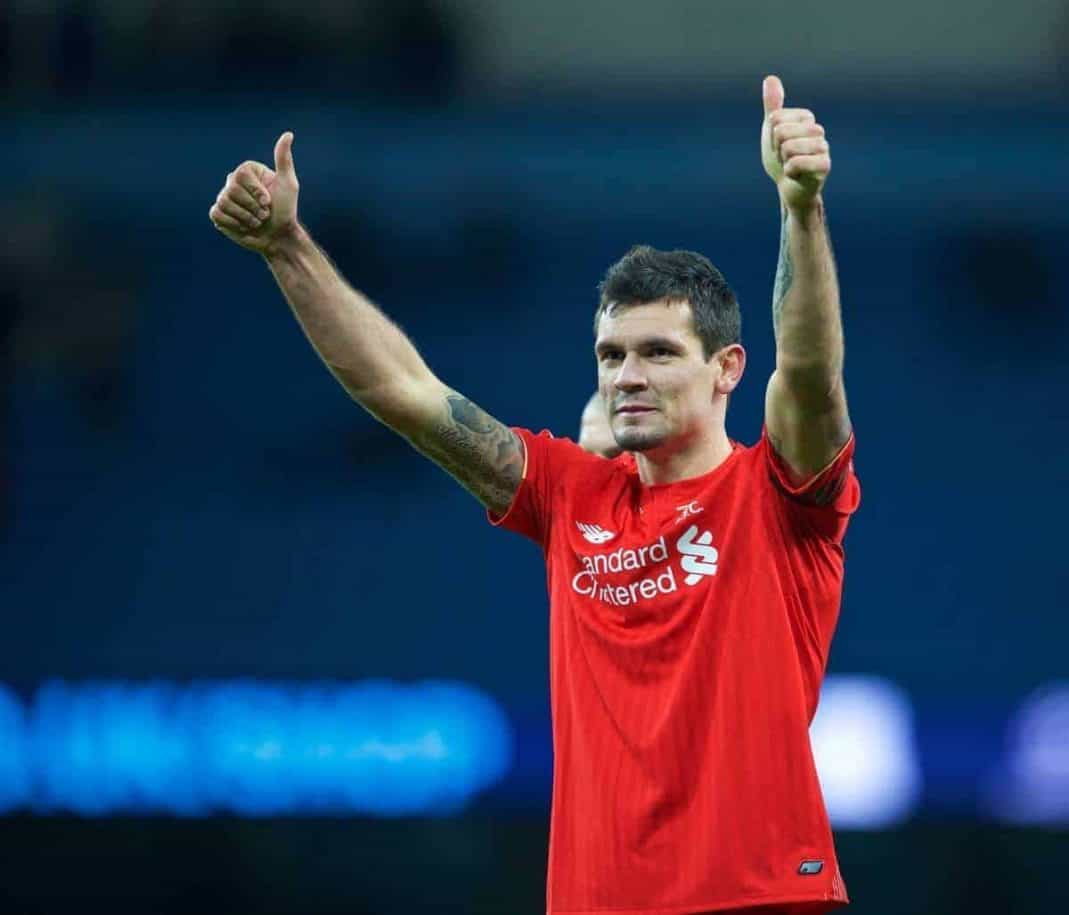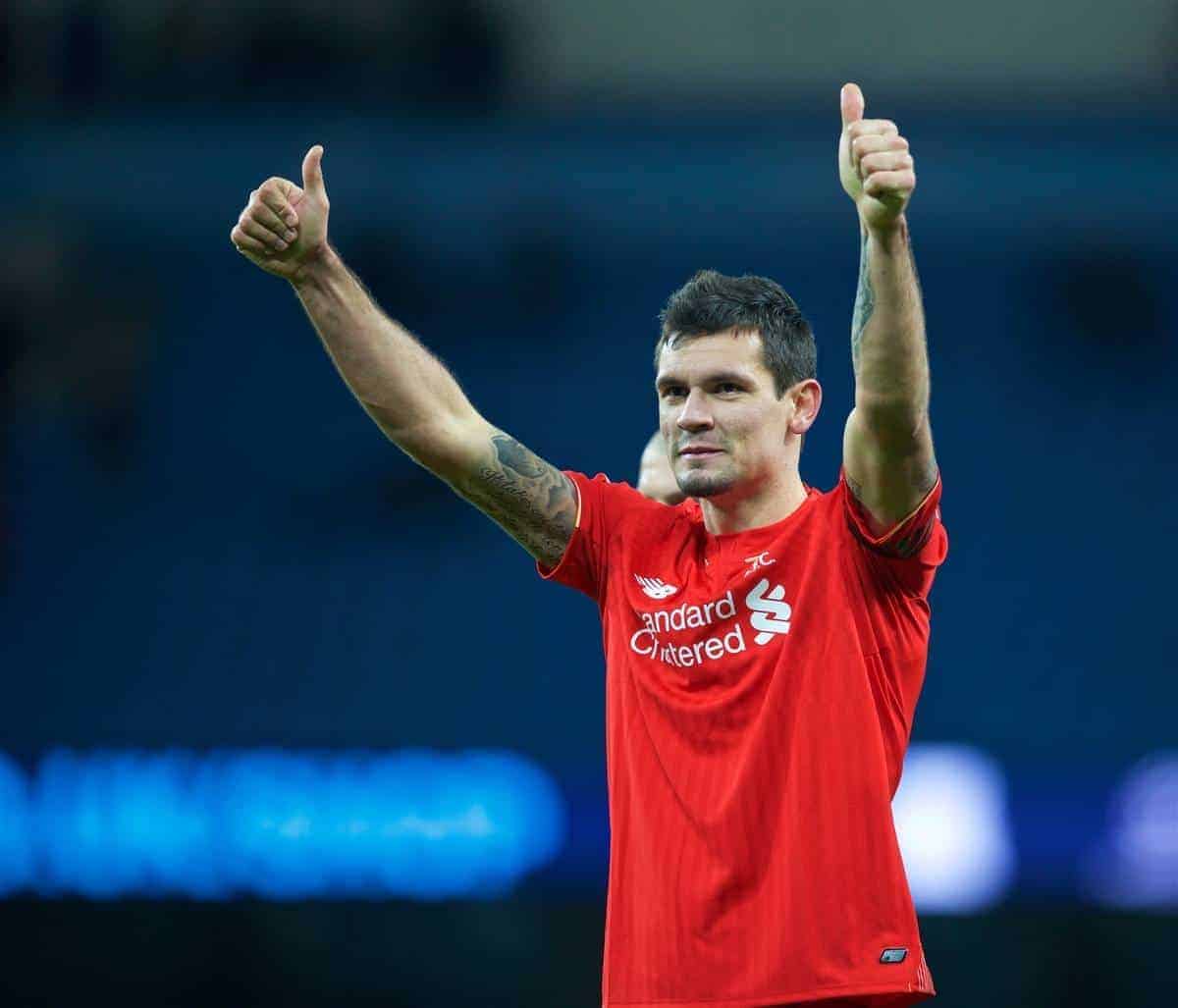 Matt: Both – individuals playing better in a more settled system. The back four of Clyne-Lovren-Sakho-Moreno has better balance than others we've had previously this season and is our strongest setup. Using Flanagan in two successive games in order to give Clyne and Moreno a rest has no doubt contributed too.
What people often forget too though is that the attack – having an attacking threat – means less pressure on the defence. These last seven games have been the first time this season we've had all our best attacking players available. So it's perhaps at the other end that's contributed more than people realise.
Sam: With so many different centre-back pairings being used by Klopp I'd say it's impossible to put it down to individuals.
Liverpool seem to be using a 4-4-1-1 system in a lot more games lately when not in possession and this is definitely aiding the defence. It's a compact formation and teams are finding it difficult to break down. I'd not go as far as saying Liverpool are parking the bus but they're definitely digging their heels In.
Karl: Both. There's little doubt that a few individuals are going through a good period compared to a few weeks or months ago, Nathaniel Clyne and Dejan Lovren among them, but there is a far better team structure in place now without the ball.
It's no longer all headless chasing back in a crowd, instead there's an obvious pair of four-man lines and plenty of players happy to fill in elsewhere when needed. There's still work to do and the clean sheets stats can be misleading to a point, but it's certainly better.
Schalke's Joel Matip is already sealed and coming in, but would you add another central defender this summer? If no, why? If yes, what standard—top-class starter, squad option, experienced backup?
Sam: Matip is a solid addition to the squad but his passing isn't the sort to break the lines of the opposition. With that in mind I hope Liverpool look for a ball-playing centre-back squad option, with potential to become a starter in the future.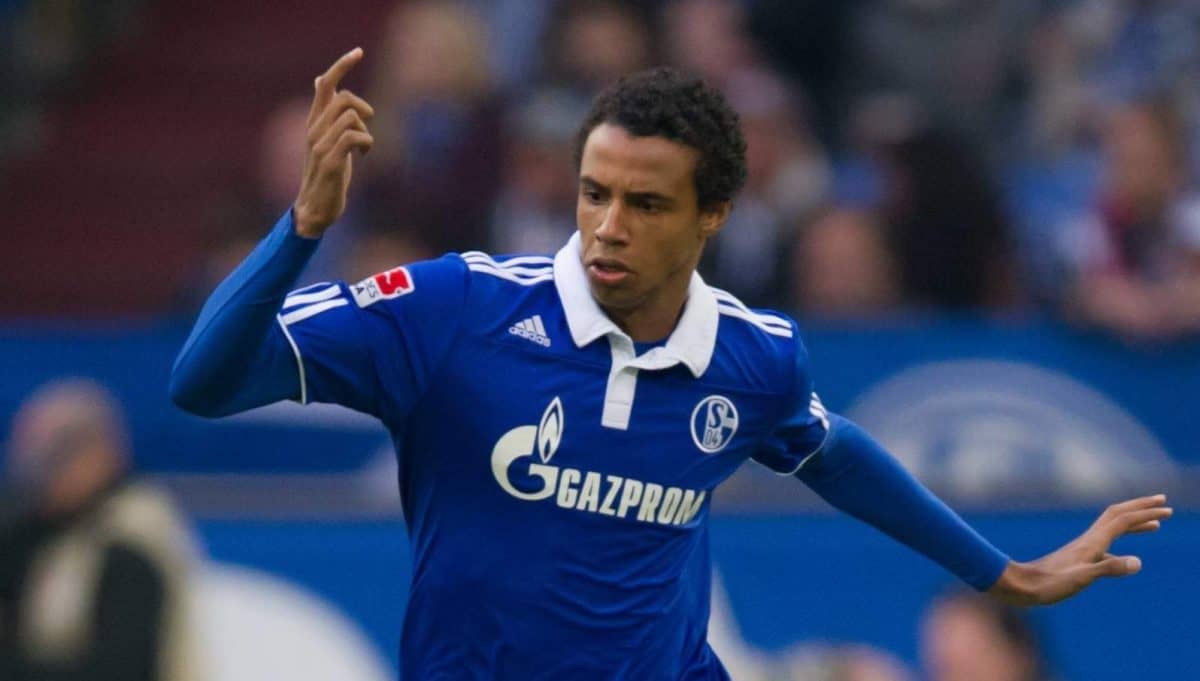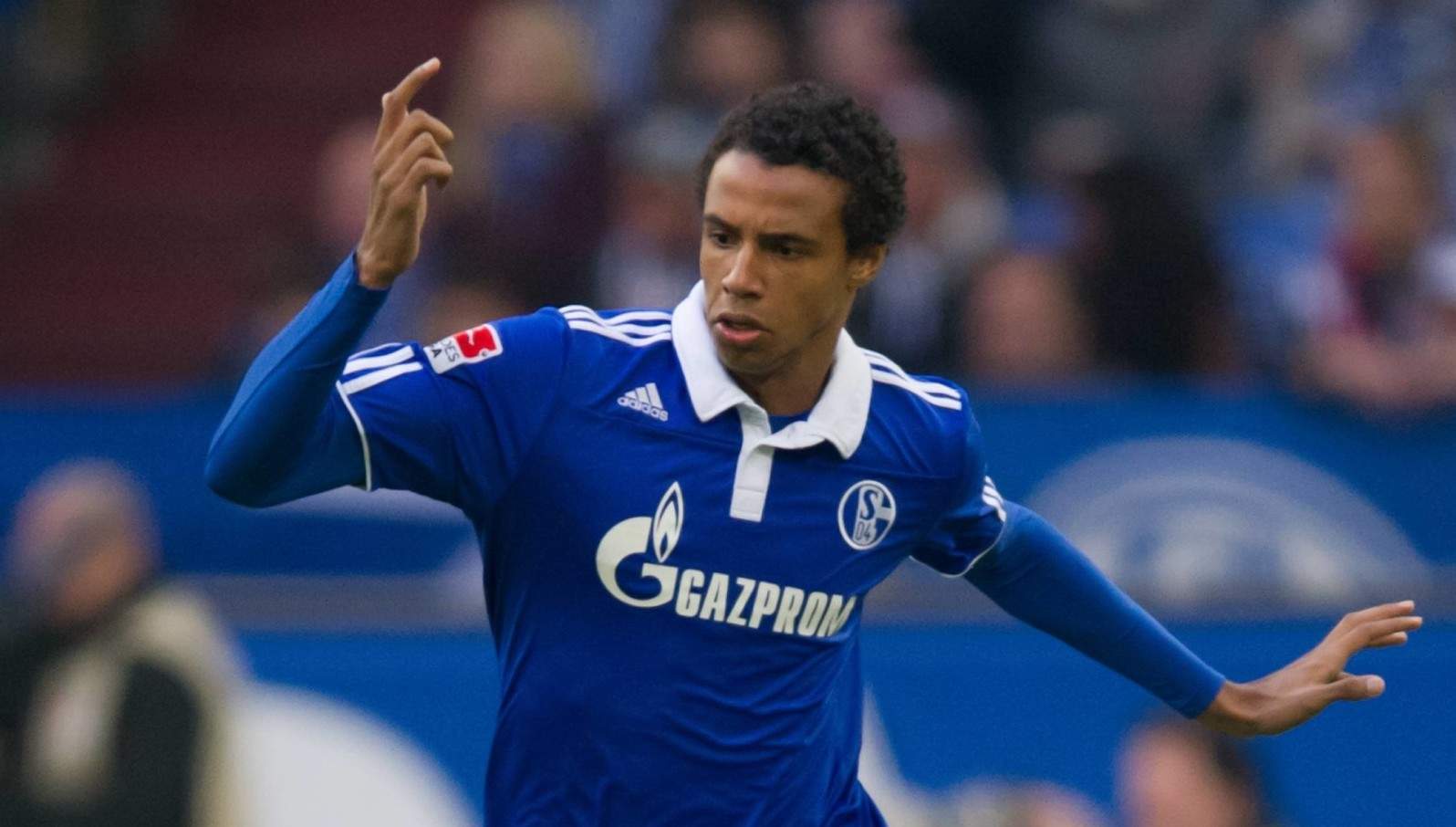 Matt: From Klopp's words about him, it would certainly seem he's arriving as a first choice player. He's only 24 so has some room for development as a centre-back, but clearly Klopp wants more aerial presence and Matip will certainly provide that.
I watched Schalke the other week and he looked good. Composed, strong and definitely an organiser. But then there's a fair few clips of some individual mistakes that are concerning. He'll be a first XI player, but not top class, yet.
Karl: Without a doubt, another centre-back is an absolute must-have, and for me it would be not just a starter but the first choice. Matip is a nice addition but I can't imagine he's the absolute No. 1 pick for Klopp out of every available defender.
After a goalkeeper, the centre-back pairing is the most important part of this summer's rebuilding as it's going to be part of the side in place for three or four years, hopefully more, and as such he has to pick the player he wants to lead the defence from the middle. Then the partner to complement that starter can be chosen accordingly—but the top-class starter is definitely still required.
Sachin: Not so long ago I would have said a centre-back was a must, but I've been really impressed by Lovren's improvement under Klopp – no longer do I feel he should leave the club in the summer and if anything, he is the club's best, most consistent central-back right now.
Mamadou Sakho has gone the other way somewhat since he returned from injury but overall I'm a fan of his too. So alongside Matip that gives the club three decent options at centre-back, with Kolo Toure likely to leave in the summer and Martin Skrtel, in my opinion, also someone who should depart from the club at the next available opportunity. I'd then given the fourth centre-back spot to Joe Gomez. Where that leaves Tiago Ilori, I have no idea.
Pick the single centre-back you'd love to see at Liverpool next season—and why would he be a success?
Karl: Mateo Musacchio, of Villarreal. Very strong, reasonably good in the air, great pace and acceleration into space, extremely comfortable on the ball or passing with either foot and hugely aggressive in his defensive work. I would be very reassured in the rest of the summer's work if this calibre of defender was brought in.
Matt: A fully fit Sakho would be great, for the whole season. I know he divides opinion, and sometimes he doesn't help himself with the odd erratic moment, but being fully fit for a full season, playing alongside a regular partner, he can be the centre-back we need. I'm not sure we need to go out spending another £20 million on another defender.

Having said that, there is part of me that thinks doing what Houllier did in 1999 should be an option and sign a new pairing (plus goalkeeper and holding midfielder), as he did with Henchoz and Hyypia. Two players specifically signed to play together and benefit each other.
Sachin: As said above, I'm not looking for Liverpool to sign a centre-back – instead the club should full out to get a world-class goalkeeper. My personal choice would be Samir Handanovic from Internazionale.
Sam: Nicolas Süle from Hoffenheim. Can never have too many Germans, can you? The youngster has everything to be a top class centre-back and wouldn't cost a fortune. In my mind he's has the sort of profile that Liverpool should be targeting. He's confident with the ball, likes to play the ball into feet and he's got the physicality to cope in England.
Which of LFC's current senior central defenders would you a) absolutely offload, b) be prepared to sell and c) be determined to keep?
Sam: I'd absolutely get rid of Martin Skrtel. Liverpool have shown in his absence just how well they can perform as a unit without his constant backtracking. I think Steven Caulker won't have his spell with the Reds extended either, he's not made much of an impressive defensively since his signing. Likewise I'd sell Andre Wisdom because I don't think he's at the requisite level to perform for Liverpool.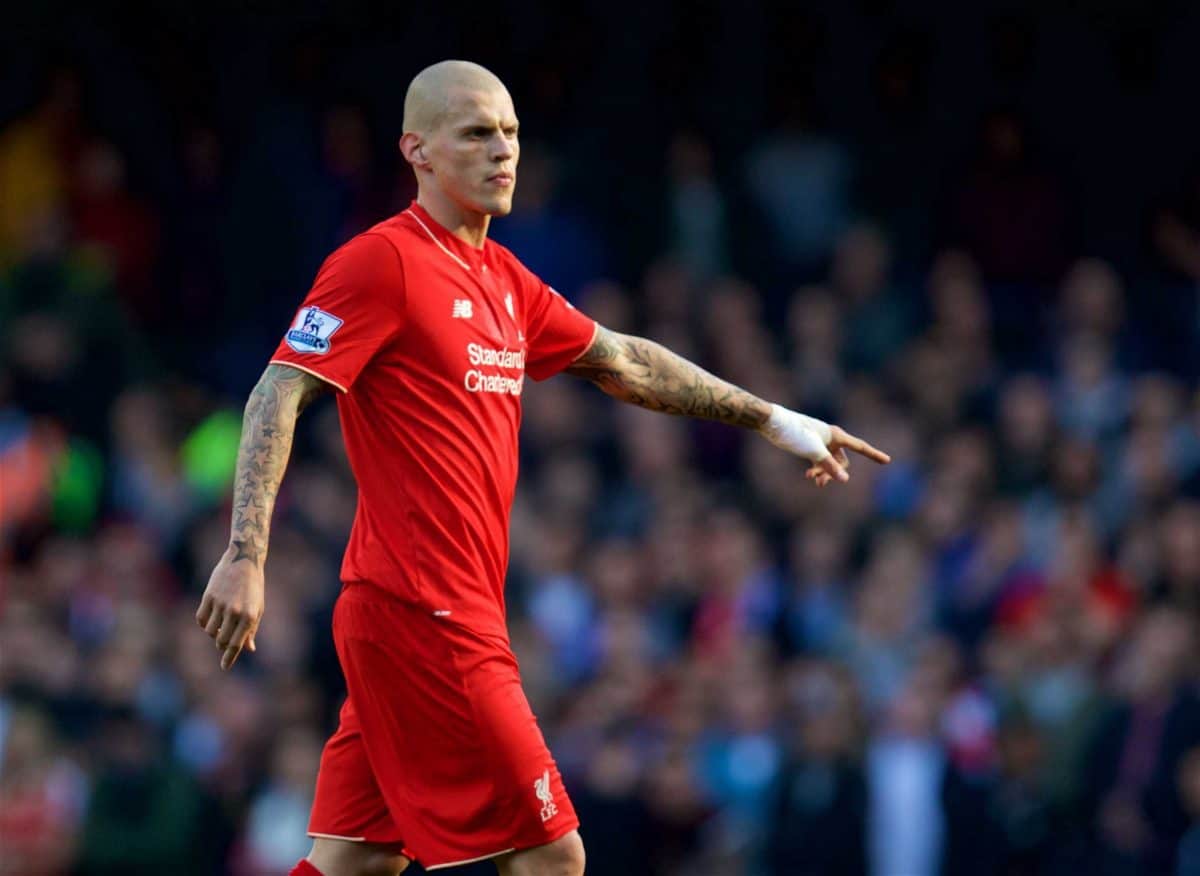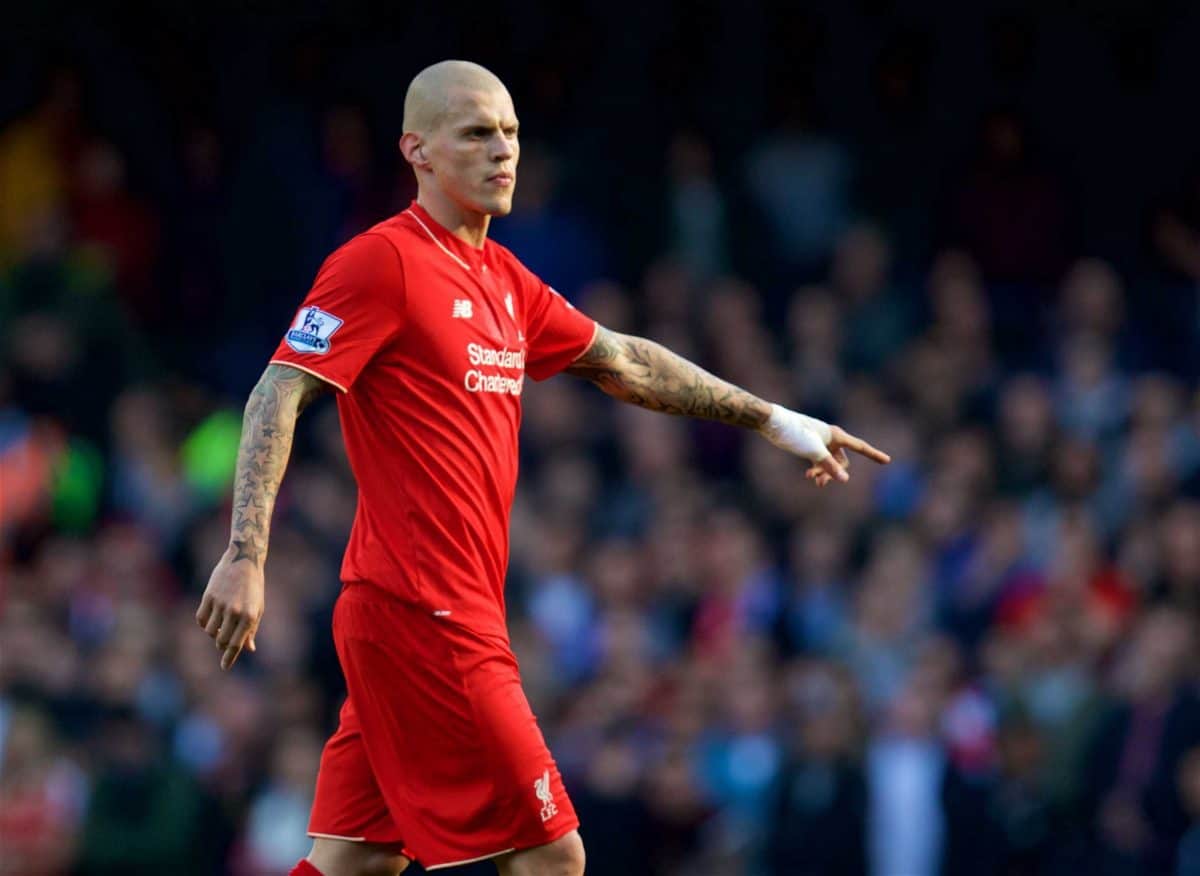 I'd listen to offers for Ilori, Lovren and Toure. Although I think Ilori has potential I don't see him fulfilling it whilst not getting games for Liverpool. Toure is a bit of a cult hero but he's not getting any younger so I'd not renew his deal.
I was dead set on selling Lovren but he's proving to be capable as of late. He's not the rock solid defender many would have you believe but he's not floundering anymore. If a substantial offer arrived I'd sell him, especially given his injury status.
Gomez has the potential to be great and should be an important squad member, for now. Sakho, although he's injury prone, makes the Liverpool defence better no matter who he's beside. He's also captain material.
Sachin: Skrtel – sell, Sakho – keep, Toure – keep but expect to leave, Lovren – keep, Ilori – like to see more off but that's unlikely, so sell, Gomez – keep, Caulker – return to Southampton, Wisdom – I'd forgotten he was still a Liverpool player. Has no future at the club; sell.
Karl: Offloaded would be Kolo, Skrtel, Wisdom and Ilori, with Caulker's loan ending without anybody noticing. I'd be determined to keep Gomez.

That leaves Sakho and Lovren; I'd prefer to sell Lovren but there are a lot of players to get rid of this summer and he has improved, which may make him worthwhile keeping around.
Sakho I'm a huge fan of, but as per previous answer, it's all about the first-choice defender. If Sakho complements that signing then great, he can stay and play, but if not, I'd accept selling Sakho to allow a better partnership to be built.
Matt: Offload – Skrtel, Ilori, Caulker and Wisdom. Prepared to sell – Lovren and Toure. Keep -Sakho and Gomez.
Would Lucas Leiva be in your thoughts as a centre-back option for next season, given his performances there this term under Jurgen Klopp?
Matt: Possibly, as a fifth choice. I don't think Lucas will be happy to stay around knowing he won't be getting much playing time next season, so imagine it will be a mutual decision for him to leave. But should he be happy to remain as a squad player, then sure, a back up centre-back and back up midfielder in cup games etc. But he's nowhere near the level required for a first XI.

Sam: As a one off type thing occasionally yes but I wouldn't plan a season with that Lucas as a centre-back in mind. He's reckless in the tackle at times and his lack of pace is an issue. He's been impressive in his cameos there but it's a bit like United using Carrick there, when the novelty wears off you're left with a limited player on a key role.
Karl: No, only in the deepest, darkest moment of need. It's rare that we've been in that place for centre-back this season, but it's unlikely to happen again.
Sachin: Lucas has done very well at centre-back but a club of Liverpool's stature and ambitions should have specialists in that position, so he should be nothing more than a back up option for when injuries/suspensions mount up.
Assuming fitness and availability, what would be your first choice back four and chief protector/holding midfielder for the rest of this season—and would you be happy if the quintet began 2016-17 in place, too?
Matt: Clyne-Lovren-Sakho-Moreno; Can.
If that started next season we've gone wrong somewhere in the summer. We must sign a new midfielder, and we must sign a new goalkeeper. I'd be happy to have another left-back to compete with Moreno. Solidify the spine of the side.
Sachin: Clyne, Lovren, Sakho, Moreno; Can. I'd also like to see Joe Allen given a go in midfield alongside Emre Can and in place of Jordan Henderson. I was really impressed with Allen in the Europa League win against Man Utd and would love to see him given a chance in CM before a decision is finalised on his long-term future at the club. Henderson also doesn't look fully fit to me and could do with being pulled out of the side.
In regards to next season, Matip will come into defence and, as things stand, I'd play him alongside Lovren. I also have concerns regarding Alberto Moreno. I'm a fan of his but some of his decision making at left-back makes me want to rip my eyes out of my head. I'd be open to Klopp upgrading that position.
Sam: Clyne, Lovren, Sakho and Moreno with Emre Can as the deepest midfielder.
Ideally for 2016/17 I'd want a new right centre-back to replace Lovren, perhaps Matip will fill that role, and an actual defensive midfielder in Can's place enabling him to play the box-to-box role I think he's suited for but for the remainder of the season that would be my go to back five.
Karl: Clyne, Lovren or Toure, Sakho, Moreno at the back, Emre Can ahead.
It needs at least one, if not two alterations for next season's first-choice five.