Six months on from his arrival on Merseyside, Jurgen Klopp has shown there to be much positivity ahead for Liverpool Football Club.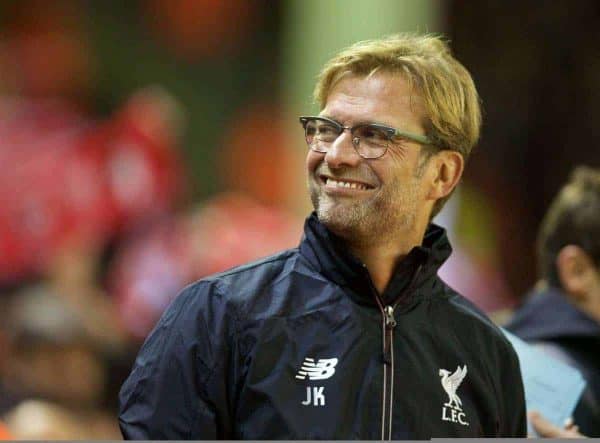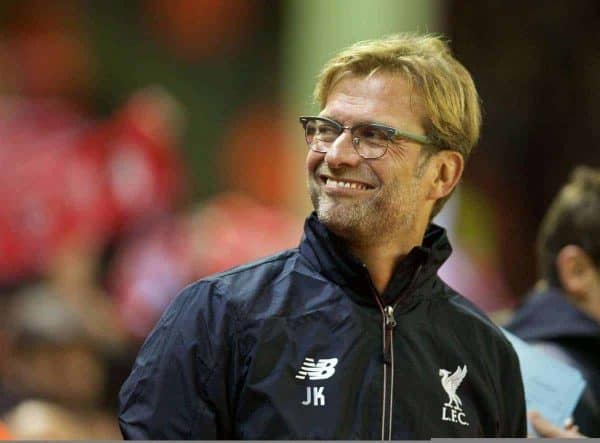 Even half a year later, the prospect of Klopp managing Liverpool remains an astonishing one; but six months ago, the German replaced Brendan Rodgers in the Anfield hot-seat, and is here to stay.
With Rodgers receiving his marching orders hours after October's 1-1 draw away to Everton, Klopp was appointed the Ulsterman's successor days later, with Liverpool co-owner Tom Werner lauding the club's acquisition of a "world-class manager."
Having arrived with a considerable reputation, from a successful seven years with Borussia Dortmund, Klopp was a well-known figure before he landed on Merseyside, but he remains a revelation in his new role.
Here are six things we've learned from the first six months of Klopp's Liverpool reign.
All is Not Lost for Liverpool's Peripheral Figures

When Klopp replaced Rodgers, many expected an overhaul of the Reds' playing ranks, with the 48-year-old highly demanding tactical remit hinting at a dismal future for a number of the club's peripheral figures.
Top of the list was £25 million midfielder Adam Lallana, whose lack of pace and cutting edge were expected to jar with Klopp's high-intensity pressing game in attack.
But with three goals, seven assists and a plethora of match-winning performances in his 32 appearances under the German to date, Lallana has risen to the occasion, hitting top form since the turn of the year.
Another big-money acquisition from Southampton, Dejan Lovren, has benefitted from Klopp's clean-slate approach, producing a number of strong defensive displays alongside Mamadou Sakho, while Emre Can, Joe Allen, Roberto Firmino and Divock Origi have all noticeably improved, too.
Anfield Can Still Rock

Klopp's opening gambit said it all, with the manager using his first interview at Liverpool to issue a mission statement, as he sought to change the club "from doubters to believers."
The decision to replace Rodgers with Klopp was as much to do with improving an atmosphere around Merseyside that had turned stagnant and stale, with the arrival of a proven winner an injection of positivity to a club that had plummeted since 2013/14's unexpected title charge.
Often throughout his first six months at Liverpool, Klopp has referenced the atmosphere at Anfield—and, certainly, the reception he received on his first appearance at the Reds' home ground will have met his expectations—but, unfortunately, a sustained response is yet to appear.
But with a bouncing Kop during March's Europa League last-16 clash with Man United proved, Anfield can still rock; and slowly but surely, Klopp is making this a common occurrence.
Every Competition is Crucial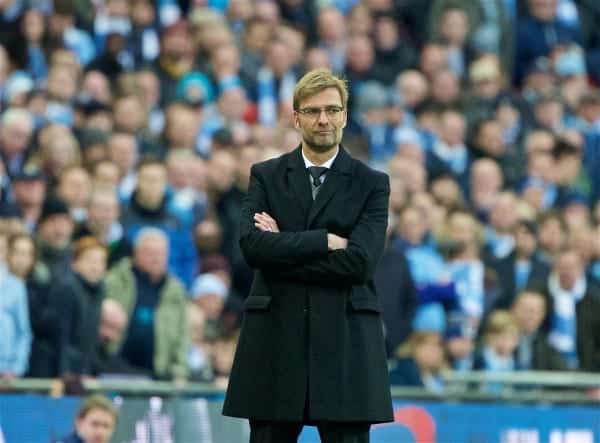 With the Reds still in with a chance of Europa League glory this season, Klopp's impact six months on is clear to see, as the German has showcased a desire for success in every competition.
Liverpool's surge to the League Cup final is a clear example of this, with the German saying ahead of October's fourth-round clash at home to Bournemouth that "it's the most important cup in the world because it's the game we have to play tomorrow."
Furthermore, while he deployed a youthful lineup throughout the Reds' FA Cup run, Klopp remained determined to achieve success, falling to an unlucky defeat to a full-strength West Ham United in the fourth round.
In the Premier League, enduring hopes of European qualification serve to highlight Klopp's commitment on all fronts—despite his first season at Liverpool being hampered by injuries.
Reputation is No Factor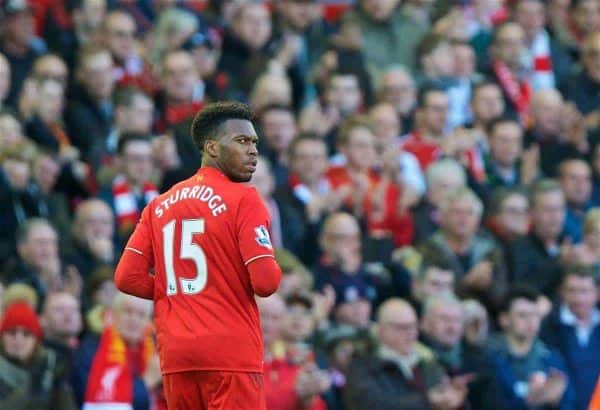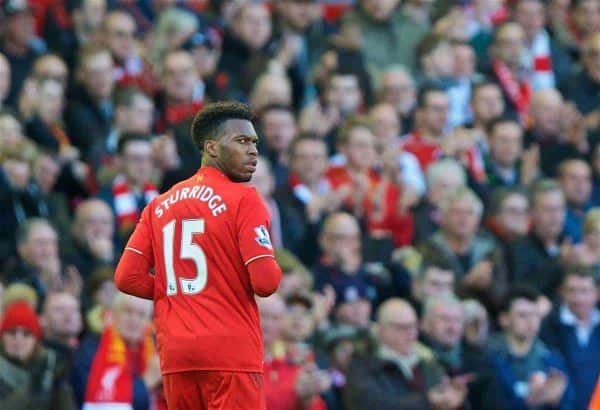 The faith Klopp showed in his youthful selection for the FA Cup underlined his approach to quality over reputation, with Australia international Brad Smith a symbol of this open-minded view.
Smith was languishing in limbo when Klopp arrived at Liverpool, without a contract, without a new club and without hope of renewing his terms with the Reds at the age of 20. But having recognised his talent, Klopp quickly moved to re-sign him.
The left-back played a key role in the Reds' FA Cup campaign, and remains a regular on the substitutes' bench in the Premier League and in Europe, belying his reputation as a lost cause.
Conversely, Klopp's hardline approach to Daniel Sturridge's muted form since the striker's return from injury, regularly withdrawing the 26-year-old from action, shows a steely resolve that cannot be applied to other managers in the Premier League.
Liverpool's Transfer Clout is Restored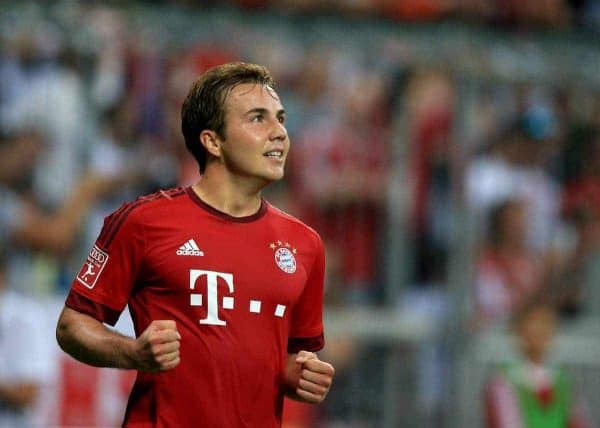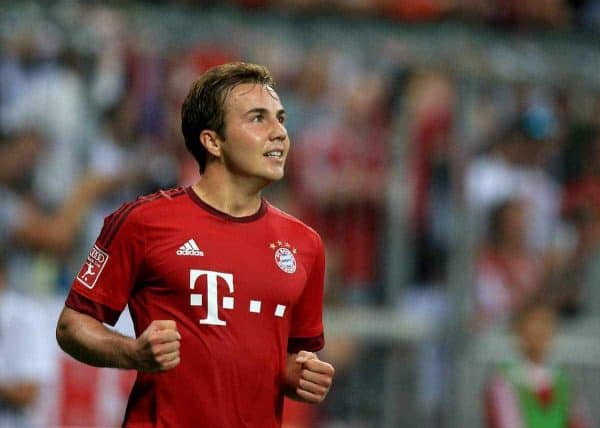 As farfetched as Klopp replacing Rodgers seemed back in October, the prospect of Bayern Munich midfielder Mario Gotze making the move to Merseyside this summer will have taken many by surprise.
But with Liverpool currently pursuing a big-money deal to sign the 23-year-old ahead of 2016/17, Klopp's arrival has made a clear impact on the Reds' transfer clout.
Similarly, as Cologne left-back Jonas Hector revealed in March, it would be Klopp's influence that would convince him of a move to Merseyside.
This echoes summer arrival Marko Grujic's words in February, who suggested a phone call from Klopp himself was enough to convince him to "choose Liverpool over Real Madrid and Barcelona."
From scouring the depths of the Premier League for talent from Southampton and Aston Villa, Liverpool finds themselves in contention to sign a genuine, world-class talent in the shape of Gotze—and that is largely due to Klopp's reputation as a manager.
It Remains a Slow Build on Merseyside

With supporters' ambitions dropping from challenging for the Premier League title, to securing a top-four finish, to faint hopes of finishing in fifth place and triumphing in the Europa League over the past six months, it has become clear Klopp is no miracle worker.
The German said as much himself back in October, saying "it is really important that we are patient enough to be successful," recognising that, while expectation was important, this is a slow build in the works.
With an apathy deeply entrenched within his inherited squad, and a lack of overall quality hampering consistency, Klopp's challenge was a considerable one.
While much has improved since Klopp's arrival, there is still a way to go, with the upcoming summer set to be a hugely important one for the club, as the former Dortmund manager oversees his first pre-season, and his first proper transfer window.
Nevertheless, there is much to be positive about after six months of Jurgen Klopp.