Missing England's 2-1 friendly victory over Australia with a calf injury, Daniel Sturridge is set for "extra training" to prove his fitness.
The striker remained uninhibited for the final three months of the 2015/16 campaign, but picked up the injury days after linking up with Roy Hodgson's England squad.
Sturridge has been named in Hodgson's 26-man preliminary group for Euro 2016, with the ex-Liverpool manager set to whittle this down to 23 players by the May 31.
Man City midfielder Fabian Delph has already been forced to withdraw from the squad through injury, though Sturridge's problem isn't believed to be as severe.
However, this injury forced Sturridge out of England's second friendly clash of three warmup fixtures, with Man United striker Marcus Rashford taking his place and scoring within three minutes as the Three Lions defeated Australia at the Stadium of Light.
The 26-year-old cut a despondent figure on the sidelines, with Rashford representing a real threat to his international prospects this summer.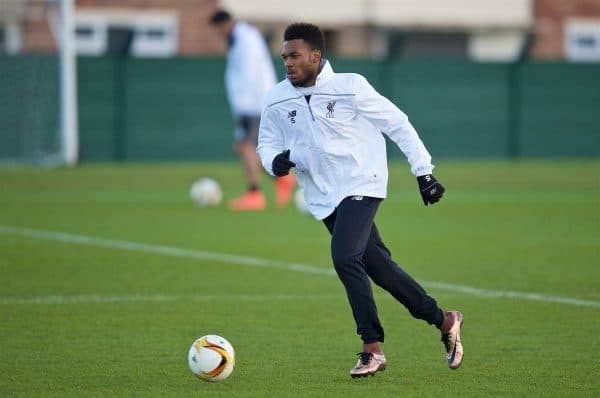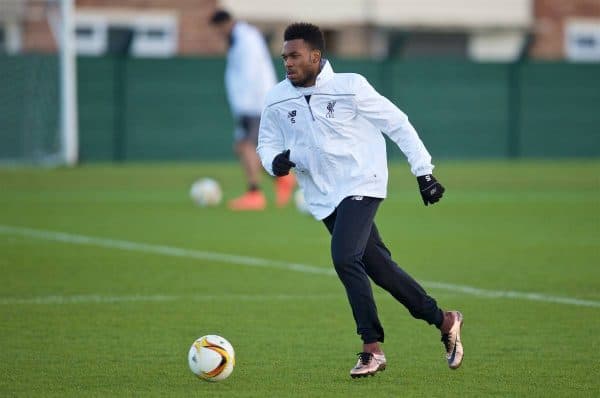 Speaking after the game, however, Hodgson insisted that Sturridge's injury would not affect his judgment when selecting his 23-man squad, but said that he would take "extra training" on Sunday.
"Sturridge has a minor injury and we hope it will settle down tomorrow," he said.
"He'll be doing extra training on Sunday and he'll be throwing his hat into the ring.
"It looks like 25 players will be asking for a seat on the plane and that I'm going to have to disappoint two of them."
While Hodgson is right to hope that Sturridge can be fit to feature at this summer's tournament, his suggestion of extra training after injury is worryingly familiar for Liverpool supporters.
The 68-year-old came under fire from Brendan Rodgers in 2014 after Sturridge picked up an injury on England duty, with Hodgson ignoring the then-Reds manager's advice that the striker would need 48 hours recovery time after a game.
"If I am going to be under pressure to give players two days off every time they play then we won't train," Hodgson said in response. "They can't have two days off."
This showed a disregard for club interests that could resurface again this summer, and if Sturridge suffers another long-term injury while away with England, Jurgen Klopp is unlikely to take kindly to the situation.
Speaking in October, Klopp complained that the FA treated their young players "like horses," after Jordan Rossiter suffered a hamstring injury while away on international duty with the England U19s.
This eventually ended Rossiter's Liverpool career, with the midfielder leaving for Rangers on a free transfer after spending the rest of the campaign on the sidelines.