Liverpool confirmed the signing of goalkeeper Loris Karius on Tuesday afternoon, and fans gave their thoughts on the transfer on social media.
The 22-year-old has officially become a Reds player, joining from Bundesliga side Mainz for £4.7million.
Karius is Jurgen Klopp's first signing of the summer, in a transfer window that supporters are hoping will be one of the most pivotal in the club's recent history.
The Germany U21 international, and former Man City academy player, is expected to challenge Simon Mignolet as Liverpool's first-choice 'keeper, potentially usurping him in the role.
Social media predictably reacted in force with news of Karius' transfer being complete: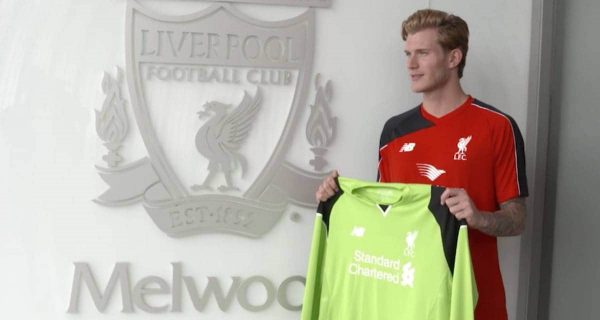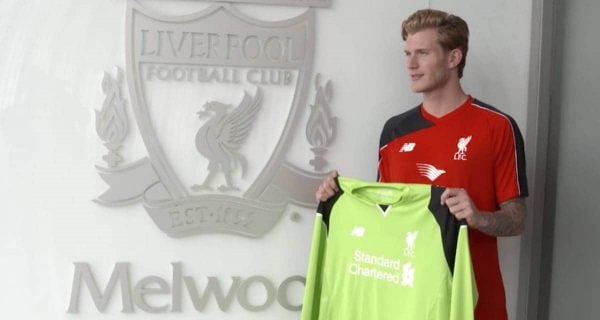 Twitter:
A goalkeeper who actually wears number 1. At last.

— Matt Ladson (@mattladson) May 24, 2016
Pleased more than I should be that Karius is wearing number 1. Matip taking 5 and Grujic 8 the next challenges

— John Gibbons (@johngibbonsblog) May 24, 2016
Already overwhelmed by the Loris Karius apperance on Kop Kids.

— Zo (@NTXZO) May 24, 2016
Loris Karius will also be Liverpool's new number 1. pic.twitter.com/WtWD74EUic

— LFC Fans Corner (@LFCFansCorner) May 24, 2016
Loris > Lloris.

— Henry Jackson (@HenryJackson87) May 24, 2016
If arm tattoos are a sign of self assurance, and we all know they are, then Loris Karius is very self assured. Lad's coming for ever cross.

— Sachin Nakrani (@SachinNakrani) May 24, 2016
https://twitter.com/AnfieldHQ/status/735144732943392768
Have faith in what you got and it will Karius all https://t.co/n5JlhsRMzd

— James Nalton (@JDNalton) May 24, 2016
Loris Karius: No U23 goalkeeper has made more saves in Europe's top 5 leagues this season than Karius (122) pic.twitter.com/Txf6gYzYcX

— WhoScored.com (@WhoScored) May 24, 2016
We've got a new keeper!

— LFCZA ?? ???? (@LFCZA) May 24, 2016
To be honest, the keeper can look like Iain Dowie for all I care. Just hope he's good at the saving, catching, kicking and throwing.

— Gareth Roberts (@robbohuyton) May 24, 2016
https://twitter.com/garystanfo/status/735142416081125376
*Karius settling into his apartment and he gets a knock on the door* pic.twitter.com/1R9Rp2uJPl

— Klopp (@BundesligaLFC) May 24, 2016
https://twitter.com/IndigoLFC/status/735143586975600640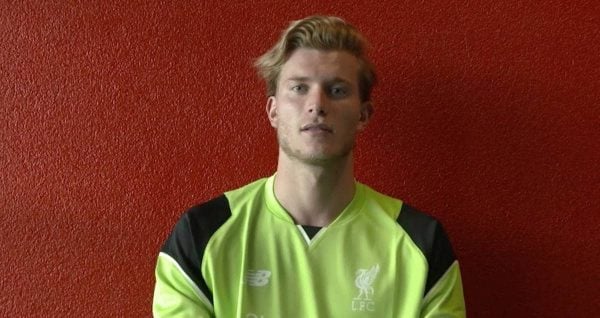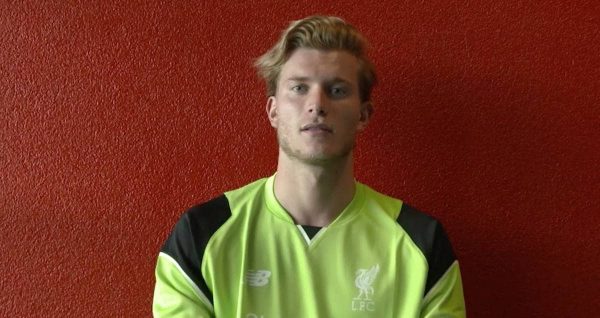 Forums:
Zinedine Biscan:
Welcome to Liverpool!

Sounds like we've landed a quality 'keeps here, looking forward to seeing him in action. If he lives up to his reputation, pretty sure he'll be our No.1 in no time.
Walter Sobchak:
This is the best news in a long time. At £4.7m, Karius is a steal!
Facebook:
Kaelan Urech:
Voted 2nd best keeper in Bundesliga! Welcome to Liverpool YNWA
Jon Benoy:
Is that picture of him waving goodbye to Mignolet…?
Rhys Morgan:
I hope he will Karius to glory.