Ahead of the last game of the 2015/16 campaign, Jurgen Klopp has moved to commit his long-term future to Liverpool.
Klopp has enjoyed seven-year spells in charge with Mainz and Borussia Dortmund so far in his managerial career, bringing considerable success to both clubs.
Having joined Liverpool at the beginning of October, Klopp could continue this run with a win in Wednesday night's Europa League final against Sevilla.
Previewing the clash in Basel on Tuesday afternoon, Klopp revealed that he was looking for another lengthy term with his third club.
"Seven years in Liverpool, hopefully," he said.
"Maybe you know better what people think when I join a club, if they hope I stay a little longer!
"For me it's the only way I can work, to be honest.
"When I came here, we spoke about how the British media are impatient, [but] until now we've had a good relationship.
"I don't feel the pressure [on me], I feel opportunity. I feel pressure about the game, developing players."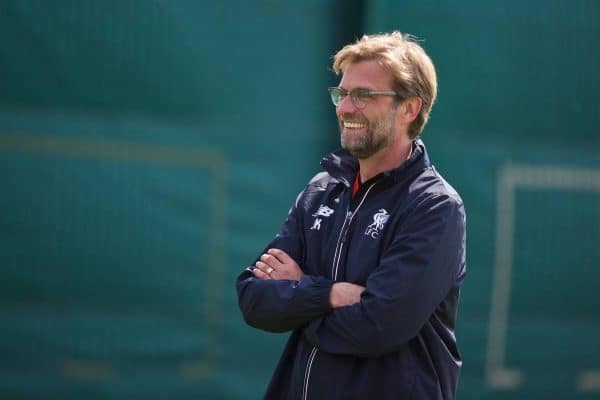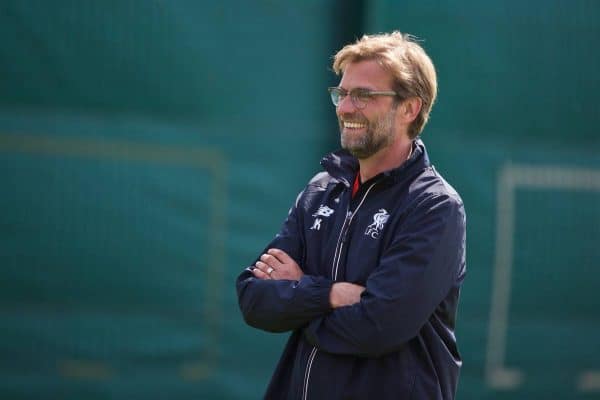 Naturally, this decision may not end up in Klopp's hands, but in those of Liverpool owners John W. Henry and Tom Werner.
But addressing the quick-fire nature of the English top flight, he remained confident that he could create a legacy on Merseyside, starting with his side's performance against Sevilla.
"I don't think I have all the time in the world, but in the end I've never felt doubt around me in a club," he continued.
"It makes me completely free for decision, and I give my team and myself time to develop.
"I came here because I was really convinced about the quality of these players.
"Obviously at the start I was the only person [who was], but to see how they deserve this final, it makes me feel really good.
"I know it's not sure what will happen tomorrow, but even the experience is important.
"My former clubs wanted to extend contracts before I could think about leaving.
"Nobody should think about two or three years at this moment. Everything's okay, and we want to use the momentum."
While Klopp's commitment was never in doubt, that the most prominent manager in the club's recent history is so keen to remain on Merseyside for the long term is a major boost.
Whether or not Klopp brings home the Europa League title this season, the German is here to stay.