Liverpool manager Jurgen Klopp is confident he has fulfilled his promise to make doubters believers ahead of the Europa League final against Sevilla.
In his first press conference back in October the German made the pledge after insisting he saw qualities in the squad he inherited from Brendan Rodgers where others saw none and would ensure people – players, the public, critics – changed their opinion.
And on the eve of the club's first European final for nine years, Klopp believes he has delivered.
"I came here because I was really convinced about the qualities of these players and this squad, despite the doubts people had," he said.
"To see how they have reached this final gives me a really good feeling.
"When I came here there was a big amount of doubt about these players and now I am really happy they can show how strong they are and it is a big opportunity to make the final step this season and achieve something.
"I don't feel the pressure. I cannot change. I feel opportunity, I feel the pressure of the game and developing players.
"I don't think I've ever felt doubt around me. If that's right I don't know but it makes me completely free to make decisions and for my team and myself to be free to develop together.
"I am really pleased for the boys and that they can be part of the moment with this team.
"We have a big chance and winning tomorrow will make it much more easy for you to see it as a success – and I try to help."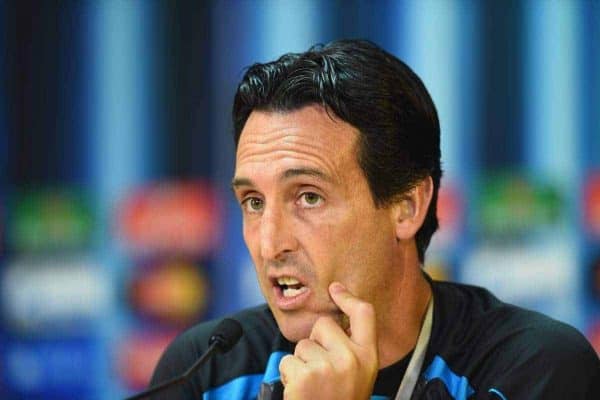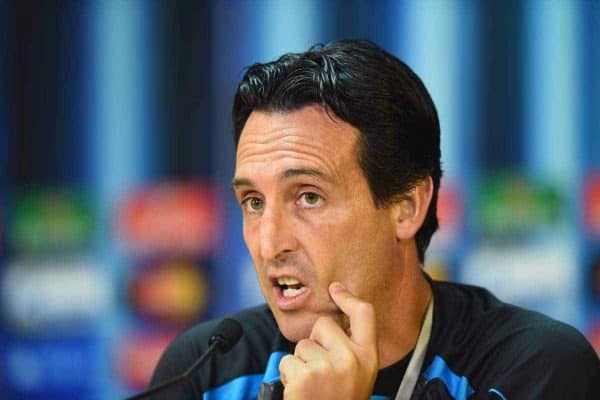 Sevilla coach Unai Emery, meanwhile, has urged his players to create history by winning the title for a third successive time.
No club in the history of European competition has achieved that particular treble, but despite back-to-back victories they go into the final with Liverpool the favourites.
That small fact matters little to Emery.
"Every time football gives you an opportunity you have to seize it and to write history you have to live in the present," he said.
"We want to relive it and experience it again. We want to grow, be demanding and giving everything all the time.
"This is an opportunity to play in a third final and win it to change history and to have our names recorded forever and ever is very motivating.
"We are winners, we are the champions and we have the possibility to defend our title.
"Sevilla does not fail when we are really focused."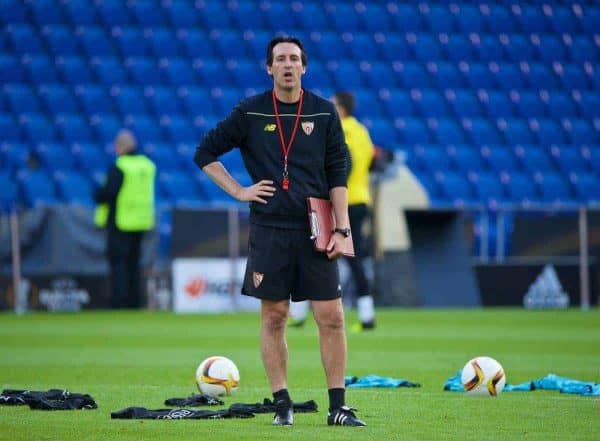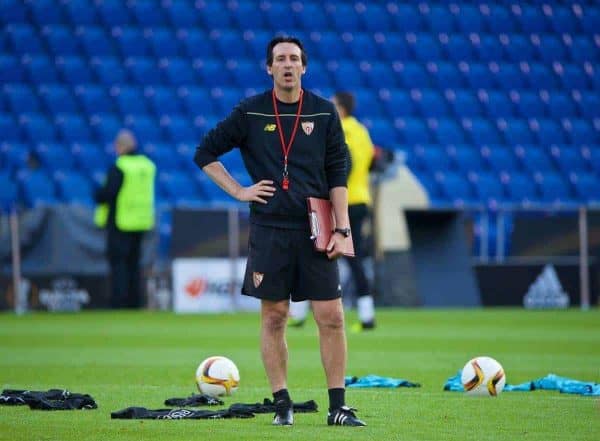 That does not mean Emery is underestimating Liverpool – or their huge travelling support – adding: "Liverpool are among the 10 best teams in the world.
"They are pure football, real football, they have a great history – they have won five European Cups, won the UEFA Cup and leagues in England.
"The team has changed a little bit with a new coach but it is a team with great players. It is a happy team.
"We are not really worried by the fact there might be more Liverpool supporters in the stadium.
"Maybe more of them are here tomorrow but it doesn't really matter. We know Sevilla fans regard the club as their second wife.
"We need to feel the support of those who are here and feel and remember those who have not been able to travel but will follow what we do from home."