Simon Mignolet has no desire to be Liverpool's hero in the Europa League final despite earning praise from former Reds goalkeeper Jerzy Dudek.
The former Poland international, who replicated Bruce Grobbelaar's 'spaghetti legs' for the penalties in Liverpool's famous Champions League win over AC Milan in 2005, stopped efforts from Andrea Pirlo and Andriy Shevchenko having also denied the Ukrainian with a memorable double-save in extra time.
Dudek last week hailed the current Liverpool goalkeeper but Mignolet wants to avoid the spotlight in Basel against defending champions Sevilla on Wednesday.
He said: "I know Dudek spoke well about me. I want to thank him for that as he was one of my heroes when I was younger because of what he did in that Champions League final.
"One thing I'd like to make clear is that I don't want to be a hero in the final, I don't think it's important for any individual to do that.
"Of course people will decide games like any other but what is most important to me is that we win the final. It doesn't matter in what kind of way.
"Winning the final is all important. Being the hero doesn't make any difference to me.
"It can go to extra time and penalties and then of course I would get the chance to help the team and be decisive but hopefully we can win it inside 90 minutes."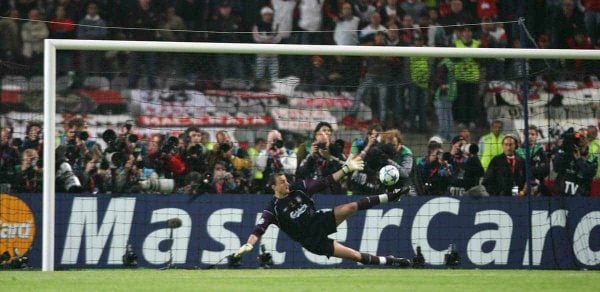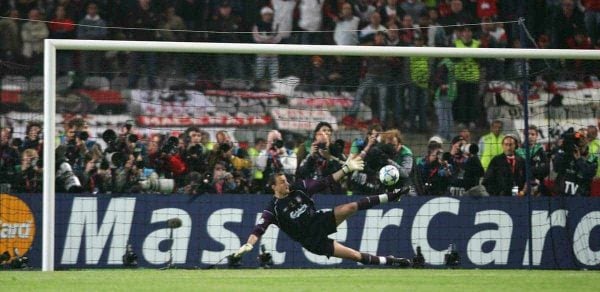 Mignolet watched Dudek's 2005 heroics in the garden of the family home and they have stuck with him ever since.
If it does come down to penalties, however, there will be no antics from the straight-laced Belgian.
"Dudek didn't only make great saves in the shoot-out but he made a few before that," he added.
"The final could have been finished before penalties but for his double save from Shevchenko and then he put the strikers off in the shoot-out and delivered for his team.
"I've seen what Grobbelaar did against Roma too but I don't think I've got the shaky legs!
"There is so much pressure on the penalty taker so I suppose anything that puts him off will help."

Liverpool have already lost one penalty shoot-out this season after Manchester City beat them in the Capital One Cup final at Wembley in February.
It was an experience which could stand the team in good stead in Switzerland, however the match is concluded.
"Kolo [Toure] did say to me after the League Cup final that you have to go through these experiences before you win," Mignolet said.
"He is the most experienced voice in the dressing room so you listen to what he says, and he usually sits next to me on the coach.
"We know we can save our season by winning this trophy. Liverpool has a history of winning trophies both domestically and in Europe.
"We went to the final of the League Cup this season and lost in the cruellest way but now we have a great chance to win the Europa League and qualify for the Champions League, which would be a massive boost for the club and for the young players in the squad."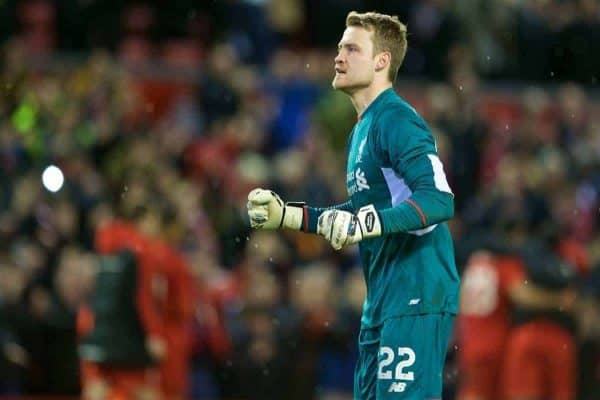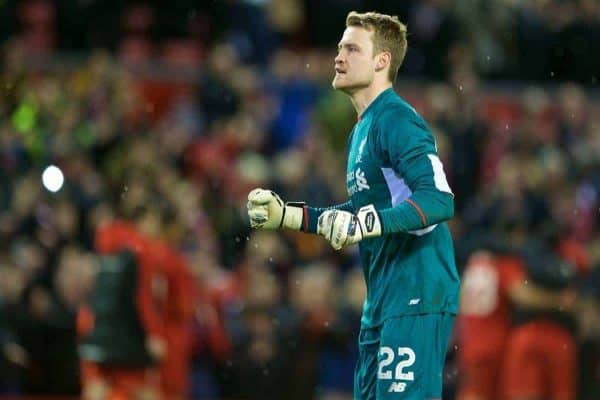 Winning the final is Liverpool's only route back into Europe as qualification via their Premier League place was ruled out by the 1-1 draw at West Brom in their last match on Sunday.
It would represent a considerable achievement after some inconsistent domestic performances but manager Jurgen Klopp took European competition seriously and has been rewarded for it so far.
"People don't always speak about the Europa League in the highest terms but for me, and for most people on the continent, it is a major tournament," said Mignolet.
"The teams we've played against on the way to the final – Manchester United, which is always an important derby, Borussia Dortmund, because of the gaffer, and Villarreal, who are a very good side and fourth in La Liga – are all worthy of playing in the Champions League.
"That has made the Europa League a bigger competition this year. Tottenham were in it too.
"There are only two teams left now and hopefully we can get the better of a very good Sevilla side.
"They have more experience in this competition than we do but it is a neutral ground and I don't think you can say who is the favourite.
"Jurgen Klopp has worked on making sure we believe we can turn things around when things go wrong, and the Dortmund game [coming back from 4-2 down on aggregate with 24 minutes to go] showed that.
"We believe we have enough quality and that we believe we can match the strongest teams."