Out-of-favour Liverpool goalkeeper Adam Bogdan has expressed a desire to leave on loan this summer, with Wigan Athletic among those interested.
Bogdan joined the Reds on a free transfer from Bolton Wanderers last summer, but after a season spent playing deputy to Simon Mignolet, the Hungarian could leave the club on loan.
Making just six appearances for the first team in 2015/16, including disastrous showings against Watford and Exeter City, Bogdan was demoted to the role of third-choice goalkeeper following the return of Danny Ward from Aberdeen.
But while Ward looks likely to leave Liverpool on another loan spell this summer, Bogdan is pushing for a temporary move of his own, according to Goal's Melissa Reddy.
Wigan, one of Liverpool's first opponents this pre-season, are said to have expressed an interest in securing Bogdan's services.
This would suit the 28-year-old, who explained his situation ahead of a return to Melwood this weekend, where he will meet his competition for the first weeks of pre-season, Loris Karius.
"The goal is to get loaned out. I could stay but I would need incredible luck or a lot of injuries to climb the ladder," he said.
"I can get out of this situation by performing well somewhere else. Then if life allows it, return to Liverpool.
"I need to go to prove my worth."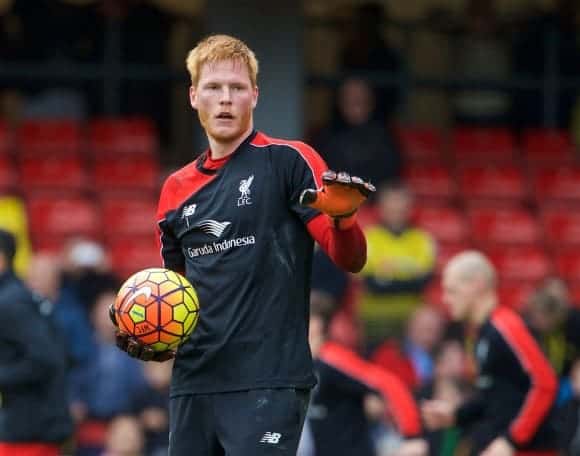 This could see Bogdan look to seal a move away before the Reds' pre-season tour of the United States, with U21s talent Ryan Fulton also capable of operating in his role ahead of 2016/17.
"My goal is to get a loan deal as soon as possible," he continued.
"There is not much point going to the USA after my last half-year, plus the new arrival of a goalkeeper shows that they don't count on me.
"I want to rebuild my good form. I want to play games weekly and get back to the national team."
Bogdan missed out on Hungary's squad for Euro 2016, though his ambition to leave Liverpool in search of reputation-restoring first-team football may be quashed, Reddy suggests.
With Ward likely to depart for Huddersfield Town, possibly after signing a new, improved contract on Merseyside, Bogdan may remain with the club to serve as third-choice goalkeeper.
At this stage, Bogdan finds Karius, Mignolet and Ward all ahead of him in the pecking order, and it is likely that any appearance for Fulton would seal his fate.