Visit Anfield this summer and you'll find hundreds of workmen busy preparing the new Main Stand for the start of the season, and also the surrounding areas of the stadium.
While the new Main Stand, which will take Anfield's capacity to around 53,800, will transform the stadium itself, this phase one of the Anfield expansion will dramatically enhance the area outside the stadium too.
The large, open space behind the stand, where two rows of houses were demolished when the project begun, transforms the area.
While workmen continue around the clock inside the stadium in order for the new stand to be ready for late August, workmen continue part of the wider Anfield regeneration programme.

This week sees the cranes removed from inside Anfield, allowing work to begin on relaying the pitch ahead of the new season.
The stand itself is beginning to look finished from the outside, as seen from these photos, with glass being installed on the ends of the stand and all brickwork complete.

Meanwhile, large areas are being cleared to provide more open spaces around the ground, with an area on Anfield Road being readied for what will eventually become 'The Avenue' – walkway into Stanley Park.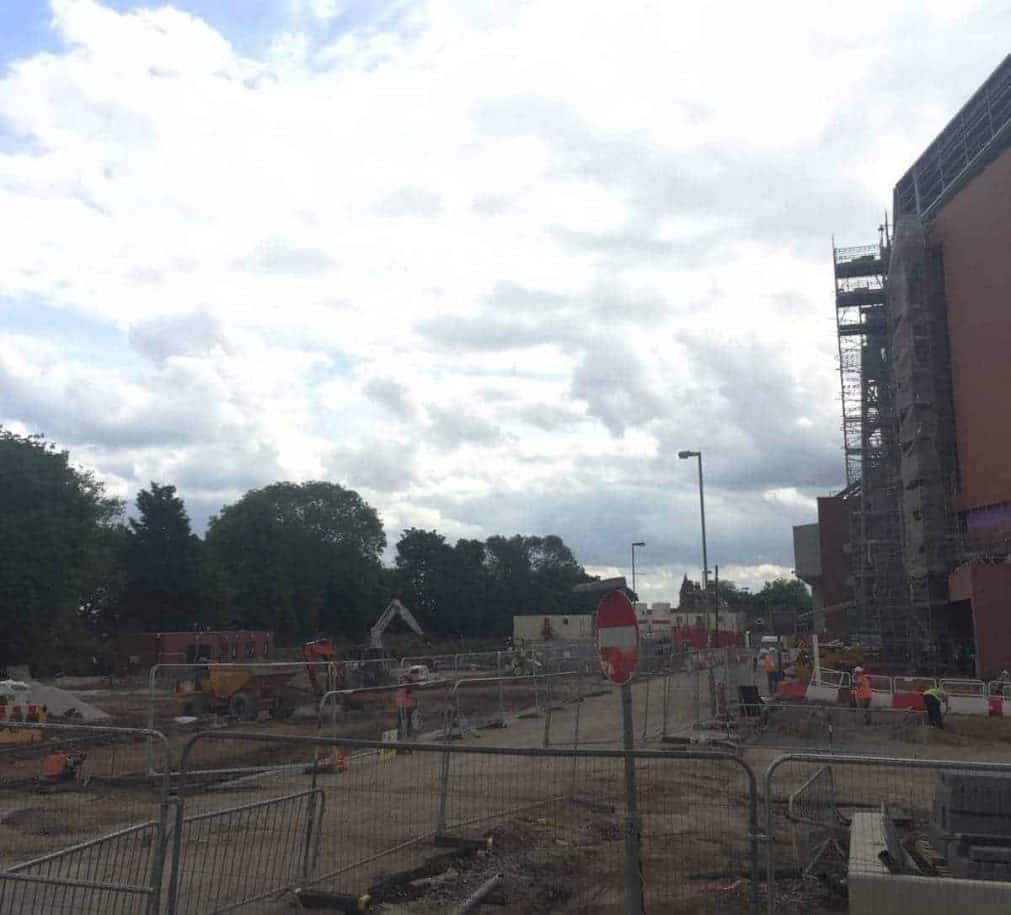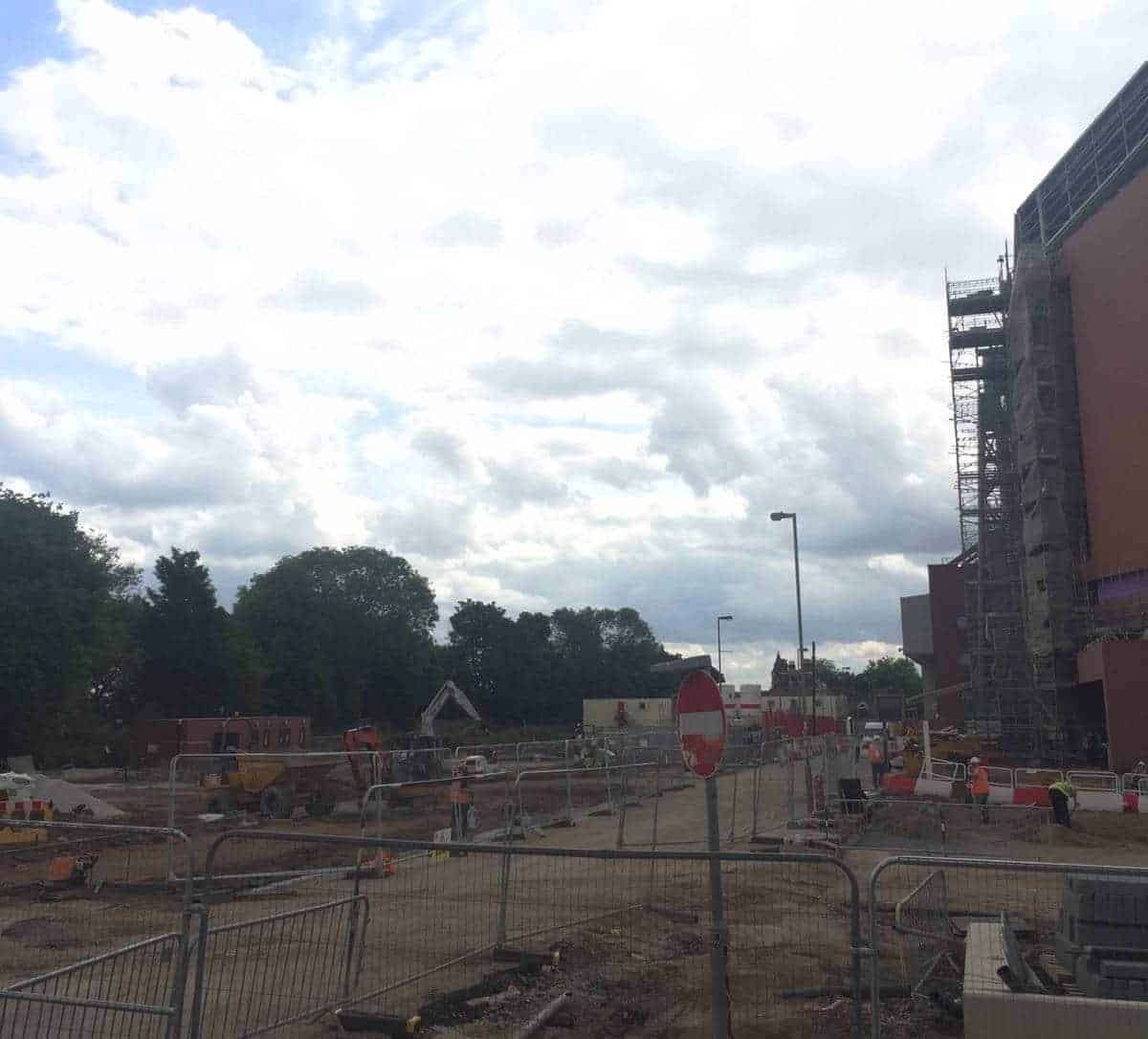 Inside the park itself, new paths are being laid, new lighting and signage and the car park has been resurfaced.

New pathways will provide better access to the stadium and the fan park on Anfield Road.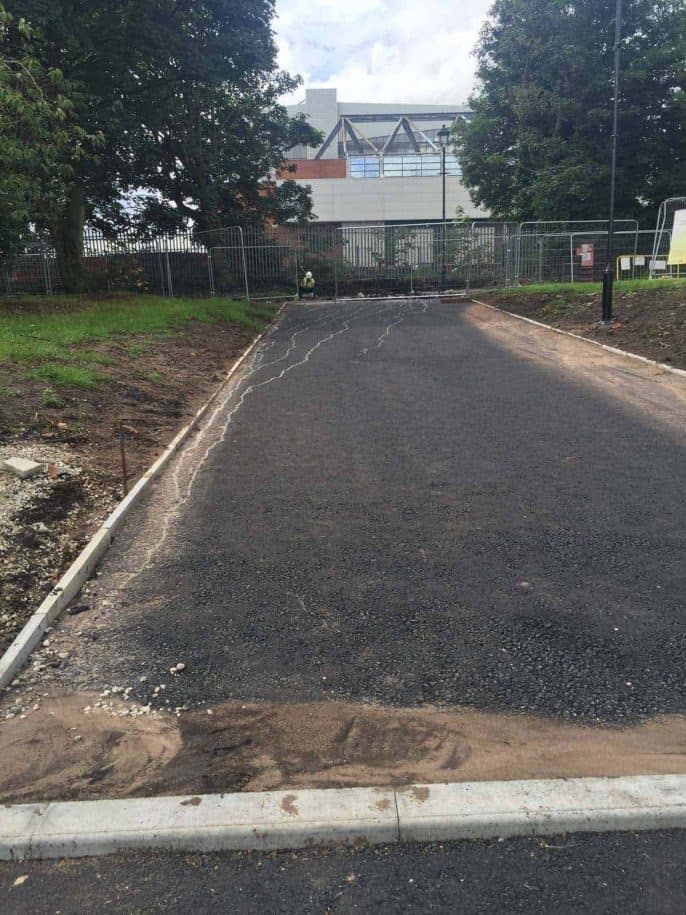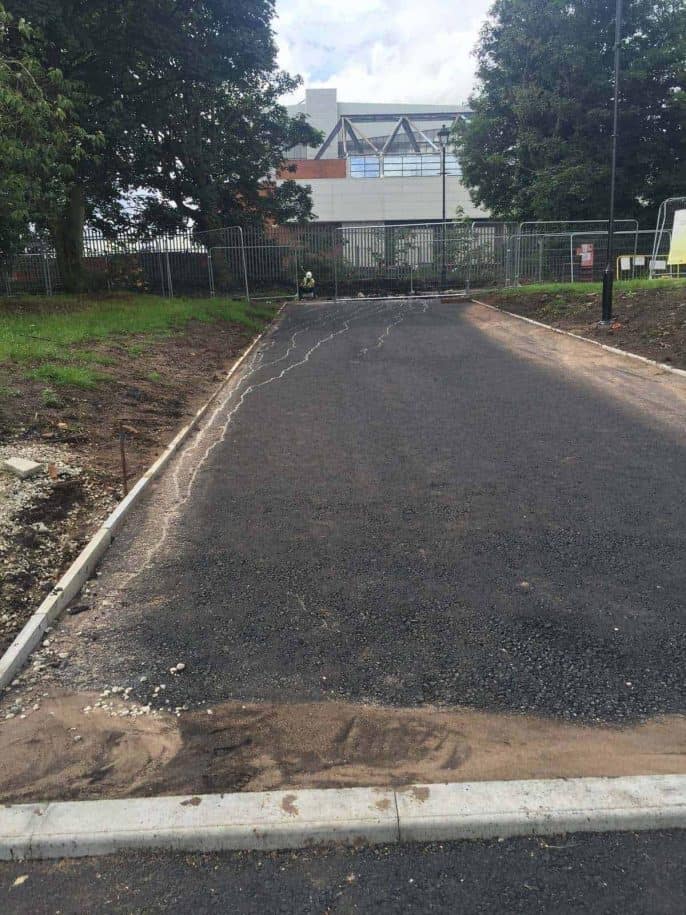 On the streets around the stadium, homes are being gutted and redeveloped – work undertaken by the council as part of the Anfield Regeneration Scheme.
There's still plenty to be done, with new access roads – including a road which will lead underneath the new stand's podium where the team coach will arrive into – and paving to be completed. Some of this work will continue well into next season.
The whole Main Stand project, including all the internal areas – with dressing rooms and media areas being temporary when the season begins, is due to completed by January next year.
The attendance for Liverpool's opening home game – whether that be against Burnley on August 20th or Leicester on September 10th – will be Anfield's highest since May 1977, when 55,675 witnessed a 0-0 draw with West Ham.