With the summer break offering plenty of time to reflect, we take a trip down memory lane with a look back at Liverpool FC's three biggest ever victories.
Numerous teams have been on the receiving end of a hammering at the hands of the Reds over the years.
Both at Anfield and on the road, across all competitions, Liverpool have given plenty of opponents 90 minutes to forget, sending them home with their tails firmly between their legs.
Some visitors to Merseyside will certainly know the feeling better than others, and here are three teams that have lived to tell the tale, as we look back Liverpool's three biggest wins.
Liverpool 10-0 Dundalk – September 1969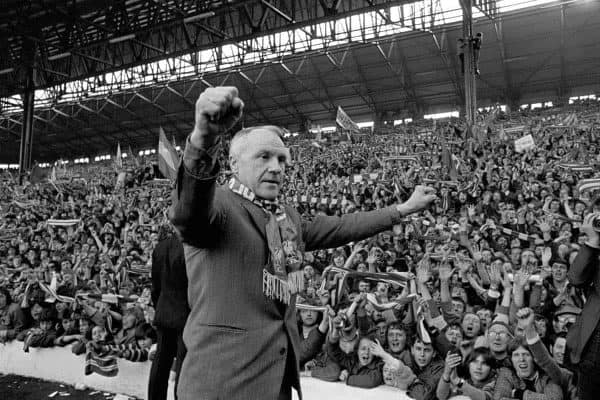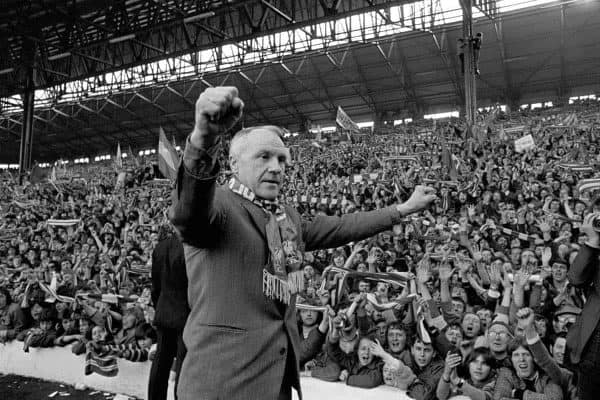 Without a European trophy to their name at this point, Liverpool opened their pursuit of a maiden success by hosting Irish club Dundalk in the European Fairs Cup.
With the first-leg at Anfield, and no hair-raising Kop backing to roar Bill Shankly's side through in the second-leg, the Reds sought a strong first game to put them in a positive position ahead of the trip to Ireland.
While the expectant Kop – including a certain French student named Gerard Houllier who watched his first Liverpool game that night – and 32,656 strong crowd would have anticipated a home win, few would have predicted what would unfold in one of Anfield's most historic nights.
Even when Alun Evans netted the opener with just a minute on the clock, no one would have expected the thrashing that was about to be handed out, but from then on the floodgates opened as the Reds outclassed their opponents.
Goals from Chris Lawler, Tommy Smith, Bobby Graham and a second from Evans handed the Reds an untouchable 5-0 half-time lead, leaving Anfield in a state of shock alongside obvious joy at what they had just seen.
It was more of the same after the break as Liverpool took no pity on their opponents, and goals from Alec Lindsay, a second of the night from Smith and Peter Thompson put the Reds 8-0 ahead with twenty minutes still to play.
That was enough time for Ian Callaghan to join the party and Graham to net his brace and complete the humiliation, giving Liverpool the perfect first-leg result, which they followed up with a 4-0 win in Ireland.
The 10-0 victory stood as Liverpool's highest ever win at that time, a result that has since been matched and beaten.
Liverpool's XI that night: Clemence, Lawler, Yeats, Hughes, Strong, Callaghan, Smith, Graham, Thompson, Lindsay, Evans
Goals: Evans (1', 38'), Lawler (10'), Smith (24', 67'), Graham (36', 82'), Lindsay (56'), Thompson (69'), Callaghan (76')
Liverpool 10-0 Fulham – September 1986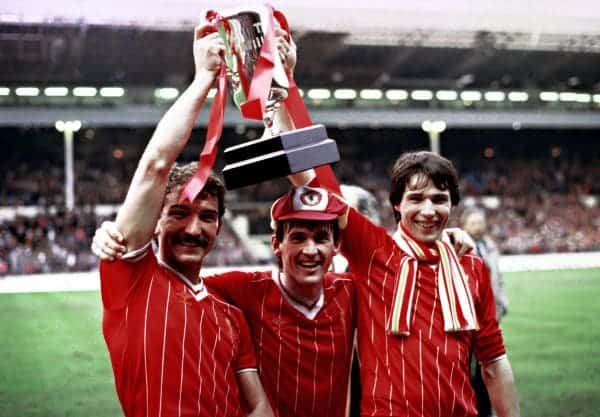 Kenny Dalglish's double-winners started their journey to reaching the Littlewoods Cup Final when Fulham arrived for the second round first-leg at Anfield in September 1986.
Played in front of a lowly 13,500 crowd, it would prove to a historic night for the Reds, one that no doubt left many of those absent wishing they were there as Dalglish's men put on a show on a night to remember.
The Reds made a quick start through Ian Rush after just eight minutes and John Wark two minutes later, instantly putting the visitors on the back foot.
From then on, Fulham – managed by current England assistant manager Ray Lewington – never recovered, with two more first half goals from Ronnie Whelan and Steve McMahon putting Liverpool 4-0 up by the time the half-time whistle was blown.
After a slow start to the second period, Wark added his second of the night after 63 minutes to make it 5-0, and the Reds hit the net another five times in the last 27 minutes to inflict humiliation on the Cottagers.
McMahon grabbed his second three minutes later and netted his hat-trick shortly after, before Rush hit the net again to claim a brace of his own, that coming before McMahon notched his fourth of the night to make it 9-0.
With seven minutes left, Steve Nicol completed the scoring at Anfield, which could have witnessed it's biggest ever victory, had McMahon not missed a penalty and Rush hit the post twice as the Reds eased up on their visitors.
However, despite having to settle for being the joint second highest win of all time, it was still a historic night for Liverpool, with the 10-0 hammering a record League Cup success for the Reds.
The victory secured the Reds' place in the next round, with a 3-2 win in the second-leg sealing a staggering 13-2 aggregate score.
Liverpool's XI that night: Grobelaar, Gillespie, Lawrenson, Hansen, Beglin, Nicol, McMahon, Whelan, Wark, Dalglish, Rush
Goals: Rush (8', 76'), Wark (10', 63'), Whelan (28'), McMahon (44', 66', 71', 79'), Nicol (83')
Liverpool 11-0 Stromgodset – September 1974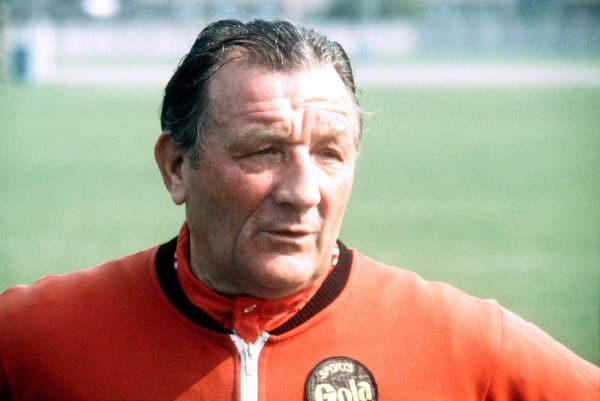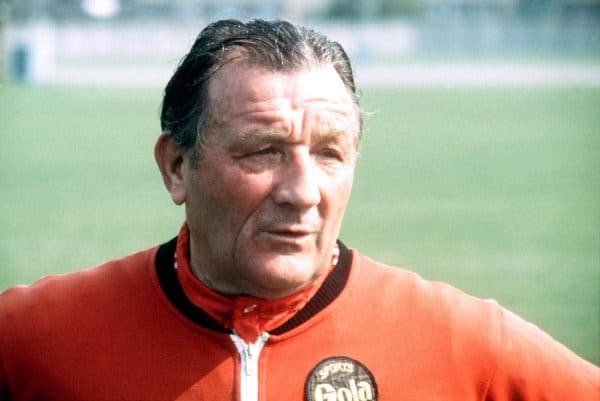 Bob Paisley's Reds welcomed the Norwegian minnows to Anfield as Liverpool opened their UEFA Cup Winners' Cup campaign in 1974/75.
Little did they know that it would turn out to be the night that the Reds record their biggest ever victory – a record win that still stands today – with nine different players registering on the score-sheet.
It took Liverpool just three minutes to open the scoring through Alec Linday's penalty, and further quick strikes courtesy of a brace from Phil Boersma and goals from Steve Heighway and Phil Thompson sent Paisley's men in 5-0 up at half-time.
In stark contrast to the first half, it took the Reds twenty minutes to break through the brilliantly named Erik Eriksen's side in the second period, but once they did the floodgates opened again.
Peter Cormack made it six before Thompson grabbed his second of the night, and the Reds crashed in a further four goals in a 15 minute blitz, with Emlyn Hughes, Tommy Smith, Ian Callaghan and Ray Kennedy all getting in on the action.
It was such a one sided affair in front of a 24,000 crowd at Anfield that Paisley himself labelled the night as "embarrassing", with Thompson comically stating post-match that he lost count of the score and had to work it out with Hughes.
For those wondering with that win only half way through the tie with a second-leg to play, the Reds battled to a daylight robbery of a 1-0 victory in Norway to seal progression with a 12-0 aggregate win.
Liverpool's XI on the night: Clemence, Smith, Cormack, Hughes, Lindsay, Boersma, Thompson, Hall, Heighway, Kennedy, Callaghan
Goals: Linday (3'), Boersma (13', 40'), Thompson (30', 74'), Heighway (42'), Cormack (65'), Hughes (76'), Smith (85'), Callaghan (85'), Kennedy (88')
Stats and information courtesy of the excellent LFChistory.net.