We all dream of a team of 1 to 11… Or at least your best forward wearing 9 and your keeper wearing 1. Squad numbers don't really matter, but are Liverpool missing a trick commercially?
In the crazy world of modern football, numbers on the back of players' shirts is certainly not the most vital matter.
But a part of footballing tradition as well as being a useful tool for the increasingly important commercial side, numbers still boast an element of importance in shaping the group and maximising revenues.
When Liverpool announced their top 10 most popular shirt sales recently, new signing Loris Karius was already in the list, sneaking in at number 10, despite only signing a fortnight earlier.
Does the fact that Karius will wear number 1 at Anfield play a part in this? Quite possibly.
Meanwhile, Daniel Sturridge – the Reds' top goalscorer and the player who hit 50 goals for the club in fewer games than Robbie Fowler, Kenny Dalglish, Luis Suarez and Michael Owen – sits fourth in the popularity table.
With that in mind – particularly the money-making aspect – are Liverpool currently missing a trick with their allocation of squad numbers?
Squad Number Traditions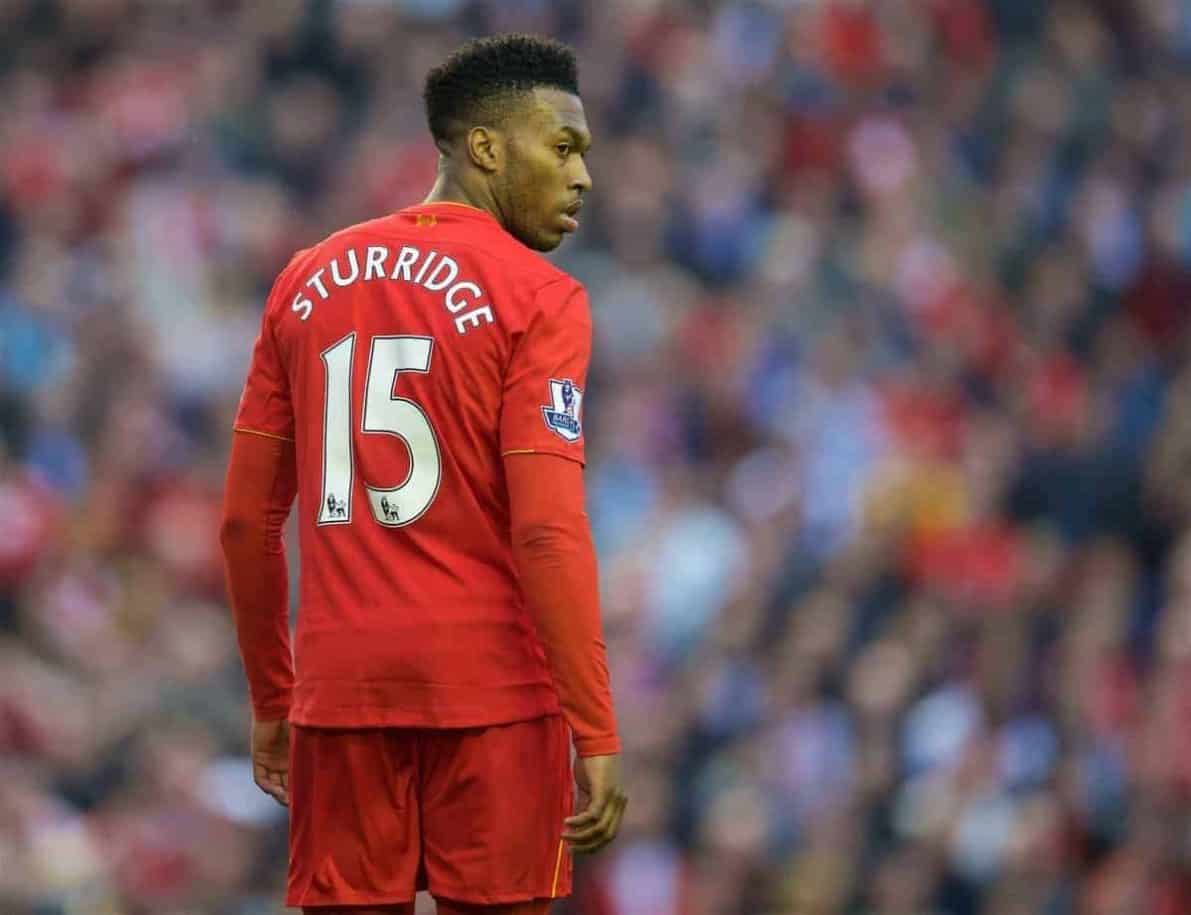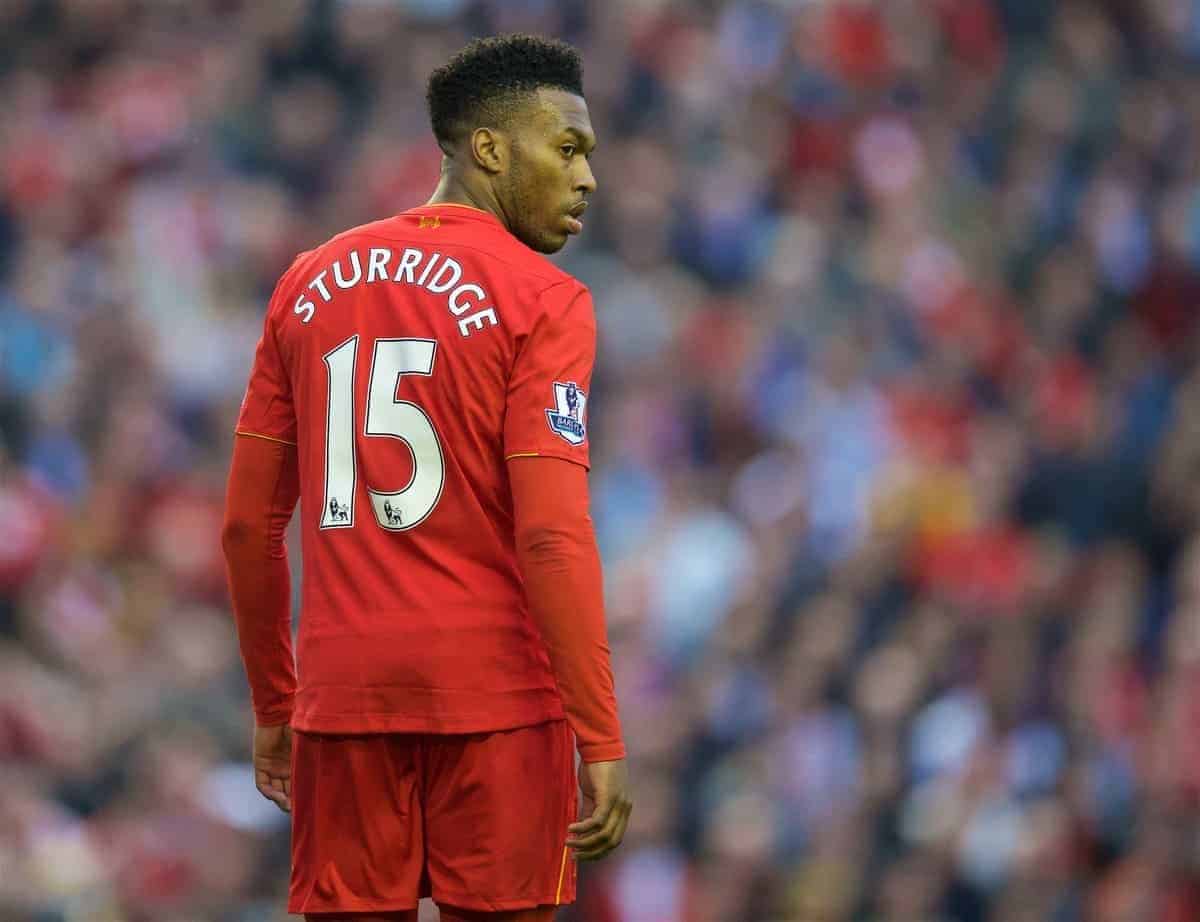 Tradition is a much debated topic – some feel it can hinder progression while others abide by such long-standing practices.
Where traditions can be maintained in football, and at Liverpool in particular, I'm a believer that they should be as they've played a role in the make-up of the club as we enjoy it today.
When thinking on numbers printed on the back of shirts in the modern era, I'm among those that long for a return to the days of the chosen XI donning the 1-11 kits; the reason for my soft spot for the number-crunching rebels of Coventry's 2003/04 side – the last time a team achieved that feat.
It's a simple part of football custom, one that is easy to maintain and doesn't impinge on progression, while also serving the original purpose of giving the starting team appropriate jerseys.
Now at Anfield, there is little need for first choice picks Alberto Moreno to wear 18 or Mamadou Sakho 17, with starting shirts 3 and 5 available, or Emre Can to don the 23 – despite its meaning with past occupier Jamie Carragher – with the 4 shirt vacant.
While it won't win us three points on a Saturday afternoon, how nice it would be to see our first-choice goalkeeper wearing the No.1 instead of 25 or 22, and our striker scoring goals with the No.9 on his back.
After all, what sort of football fan wants to see a creative midfielder wearing 6, or a striker wearing 5, as Luis Alberto and Milan Baros did?!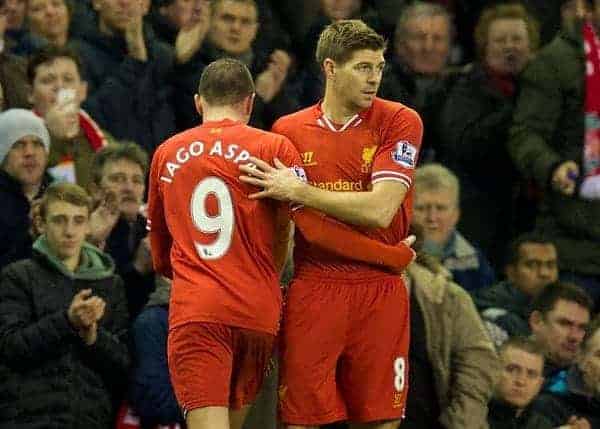 Numbers shaped the game and as a result certain ones carry a meaning – the No.7, worn by Kevin Keegan and Dalglish has always been a sacred shirt, while the iconic No.9 is long associated with some of the greatest goal-scorers in Liverpool's history.
It could be said that it's devaluing to hand the jersey worn by greats like Ian St John, Ian Rush and Fowler to a new arrival like Iago Aspas, especially at a time when Daniel Sturridge – a goalscorer befitting of such an honour – wears the awkward No.15.
There was a refreshing moment when Danny Ings arrived last summer amd refused to take the prestigious No.9 and instead displayed humility to opt for 28, using his desire to earn the privilege of wearing the shirt as motivation:
 "I would make sure I am established before taking any of those numbers. It is such a huge club. That was the thinking behind it.

"Obviously I am going to work my socks off to earn that number one day. For now I will take a high number and work hard."
Can spoke similarly when taking 23. The German has since earned the right for a starting number, like Gerrard moving from 28, to 17, to 8, as his status at the club changed.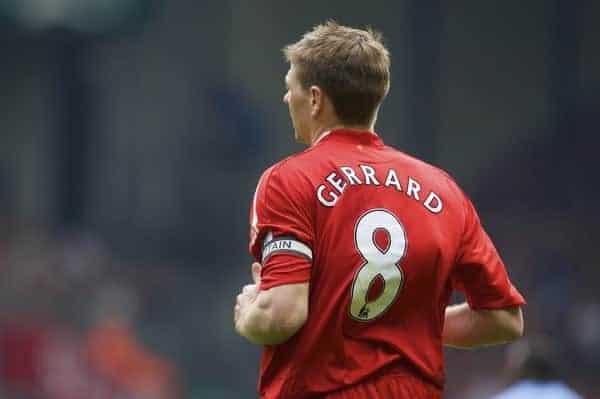 In all honesty, all of this might be a simple case of squad number OCD, but where football's riches are concerned, Liverpool's could have a more significant impact.
Commercial Advantage
It's not uncommon to see the most meaningful numbers at clubs handed to marquee signings, and at times, rightly so for the commercial impact.
A 'Suarez 7' replica shirt, for example, is as enticing as any in the modern era at Anfield and certainly one to get your hands on.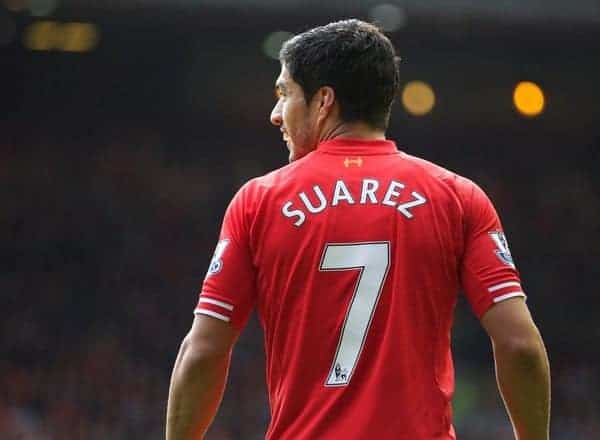 It's vital the club have big-name players and fan favourites in such shirts, with sales globally a way of almost recouping the fee forked out to bring top talent to the club. But are Liverpool doing it right?
You could suggest not, with current No.15 and arguably the best player at Anfield in Sturridge not featuring in the club's top three sold replica shirts, with Philippe Coutinho, Roberto Firmino and Jordan Henderson all more sought-after names.
I know I'm not alone in thinking that would be different if he – as the Reds' first-choice striker and with his supreme talents warranting the celebrated top – wore the number recently donned by misfits Aspas, Rickie Lambert and Christian Benteke.
And how many other players could the same apply to? Perhaps if Adam Lallana had a more appropriate number than 20 he would leap above Simon Mignolet in the top 10 list in which blossoming Kop cult hero Sakho doesn't even feature.
Perhaps the issue here is that the new home shirts are now sold in May, before the season has even ended, therefore making it harder for a player to change squad number once fans have already bought his shirt for the next season.
Maybe Liverpool are missing a trick?