Liverpool's £25 million summer signing Georginio Wijnaldum expects to score at least 10 goals in his first season with the Reds.
Wijnaldum joined from Newcastle United earlier in July, becoming the sixth signing of Liverpool's summer so far.
Something of a surprise target, Wijnaldum bolsters Jurgen Klopp's ranks significantly, with two key traits ensuring he will be an invaluable option to the German.
Klopp has already noted Wijnaldum's versatility, with the Dutchman able to play all across the midfield, but speaking on Liverpool's pre-season tour of the US, the 25-year-old promised goals.
"I am greedy to score and will do the same this season, look for chances to score," he said.
"I did it at Feyenoord, PSV, Newcastle. I always want to score.
"It's because I have the quality to score goals.
"To be fair I have the quality to create chances too and because I create a lot, I score goals.
"But it can always be better because I missed a lot as well. I have that in my mind of course.
"Every time I play I want to score, it's something I have had since I scored a lot as youngster."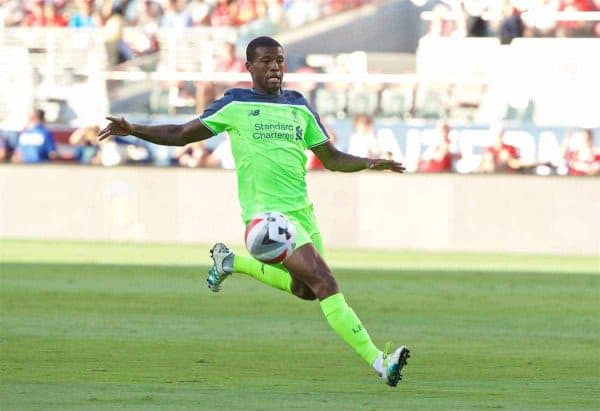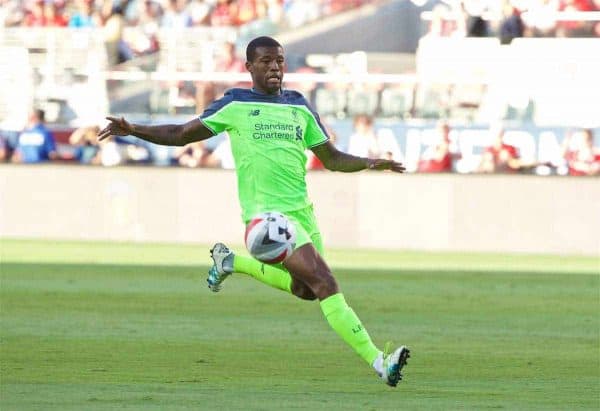 Wijnaldum found himself in positive positions around the penalty area throughout his debut for Klopp's side against AC Milan, though he was fielded in a deeper midfield role.
The former PSV Eindhoven captain is most comfortable as a No. 10, with his attacking ability a key factor of his game.
Last season with the Magpies, Wijnaldum utilised this quality to score 11 goals in 38 Premier League games, and setting himself a target for his first term on Merseyside, he predicted similar.
"I think a player with my quality has to at least get a minimum of 10 a season. That's what I have always said," he continued.
"Sometimes you reach more, sometimes less, like last season I got 11.
"But because I create so many chances I have to score at least 10—that's the pressure I put on myself.
"I know the manager wants more goals. But I also put the pressure on myself to score, I do that everywhere."
Wijnaldum also explained how Liverpool should be "trying to win trophies," with last season's eighth-placed Premier League finish unacceptable.
If the Netherlands international is able to pitch in with 10 goals this season, Liverpool are certainly more likely to succeed.
---
---