Liverpool boss Jurgen Klopp says there are reasons that show his squad can be "real challengers" next season.
Speaking about the opportunity that having no European footballer offers, Klopp says last season's eight-place league finish is not a reason to completely change the team.
"For us it is not a moment to change a whole team, there is no reason for it. Absolutely not," insists the German. "There were games – especially in the Europa League – where you can say this team plus some new transfers could be really strong. They could be a real challenger."
Similarly, Klopp discussed the successes of teams like Iceland, Wales and Portugal at the European championships, and Leicester City last season, to show that team ethic can be crucial – and that's what he wants at Anfield.
"If you want to have proof of the different ways that football can work you only have to look at the European Championships," he said.
"There were wonderful examples of what football really is – about building a team, creating a bond between the team, supporters and whole countries.
"When Iceland were playing, when Wales were playing that was the best example of how football can work. There are different ways obviously.
"We have to build a special bond," says Klopp. "It is using experience, using the base and not killing the base and starting completely new.
"We can say yes we were only eighth in the league and that is not too good, but we could have got European football, that's clear. You take from it and you make decisions and then go for it. That is what we are doing in the moment. I cannot make the transfers everyone wants."
The boss says he's "100 per cent" happy with the four signings made so far, and says there is no point Liverpool pursuing players they have no chance of signing.
"If we go for players and there is obviously no chance, there is no point," said Klopp.
"Look for players you can have and make the best of it. I am 100 per cent happy with the guys we have brought in until now.
"This period in every year is one of a lot of expectations. Everyone expects big names and a big improvement because of big names and if you don't know the players it's like 'what are we doing? what are they doing?'
"Some clubs have already done a lot but you cannot prove in this moment what's really right. What you have to do is prepare the new season.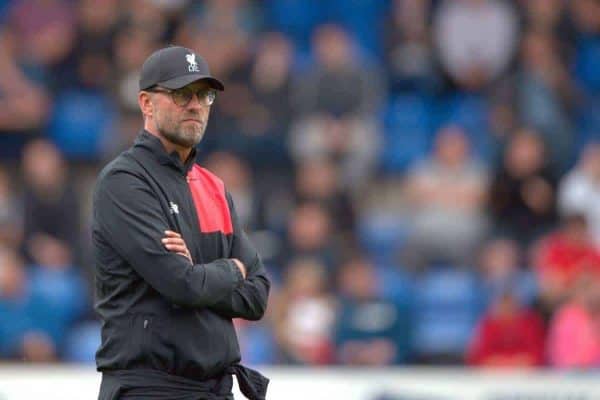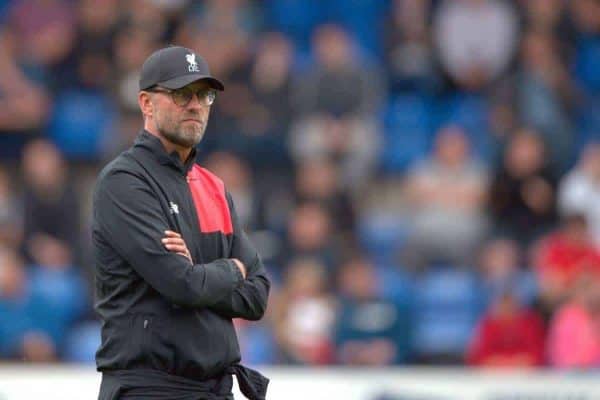 "At the moment nobody thinks about the good games we played last season.
"They only think Manchester United have taken this player or Manchester City have taken this player and we have taken 'what is the name?' and that is it. This moment for us it is about creating and building a team for next year. We have to prove our thoughts about the team work."
Klopp clearly wants to remain realistic, but also optimistic, keen to build a strong team ethic and galvanise the squad.
So far he's added four players in positions the Reds clearly need reinforcements, with centre-back cover, a left-back and a midfielder next on his list.
Klopp has been keen to get his new recruits in early so they have plenty of time to work in pre-season, indeed, by the time the new season kicks off at Arsenal next month it could be the 10th time the likes of Sadio Mane, Lorius Karius and Joel Matip have appeared for the club.