Joining Liverpool last summer, James Milner aimed to hold on a regular role in midfield, but his versatility may put paid to that this season.
Milner linked up with the Reds squad shortly before their flight to the US, bolstering Jurgen Klopp's ranks ahead of a testing period across the Atlantic.
Joined by his fellow England internationals on Friday, the 30-year-old made his first appearance in Thursday morning's 1-0 defeat to Chelsea in the International Champions Cup.
But replacing Connor Randall at right-back just after the hour mark at the Rose Bowl, Milner operated in an unlikely position.
Renowned as something of a utility man for much of his career, this tactical switch from Klopp may have pointed towards a reversion to type from Liverpool's experienced vice-captain.
James Milner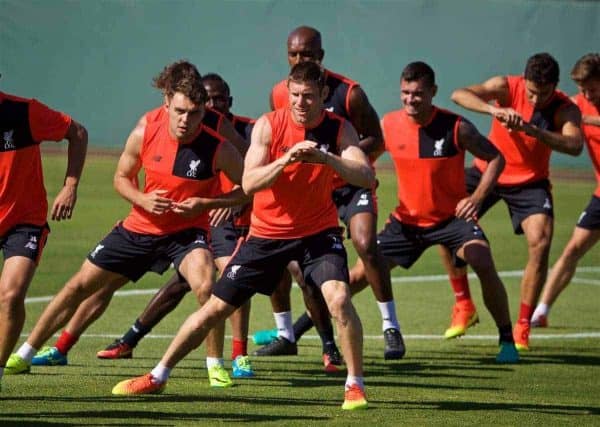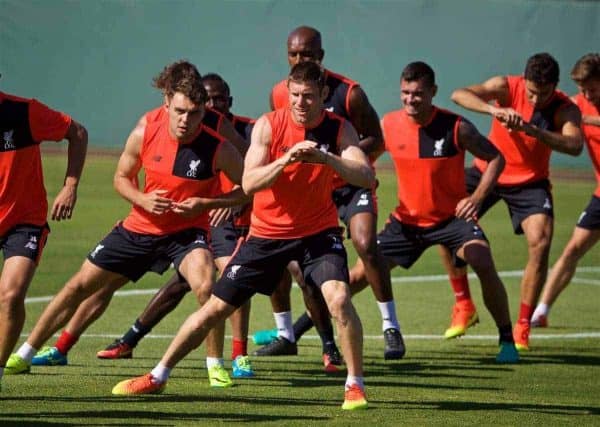 "I'm Milner's No. 1 fan," former Manchester City manager Manuel Pellegrini told the Guardian months before the Englishman made the move to Anfield from the Etihad Stadium.
"Find me a more complete English player. There are players who're better technically, yes. Quicker players, yes. Players who head better, yes.
"But show me one who does all the things Milner does well. There isn't one."
As those who have overseen his development as a player throughout a 14-year senior career to date, Milner is a manager's dream; as invaluable to Sam Allardyce as he was Roberto Mancini.
Pellegrini described him as "polyfunctional," and, in some respects, this may be why the Yorkshireman received such a muted reception on his free transfer to Anfield last summer.
With the 'boring' tag following him across the M62, Milner slotted in alongside newly appointed captain, Jordan Henderson, as the refined, very ordinary face of Liverpool Football Club; the most unassuming of poster boys in a post-Steven Gerrard landscape.
Milner arrived on one condition, however, and that was to drop the "polyfunctional" persona and finally take up a regular role as a central midfielder.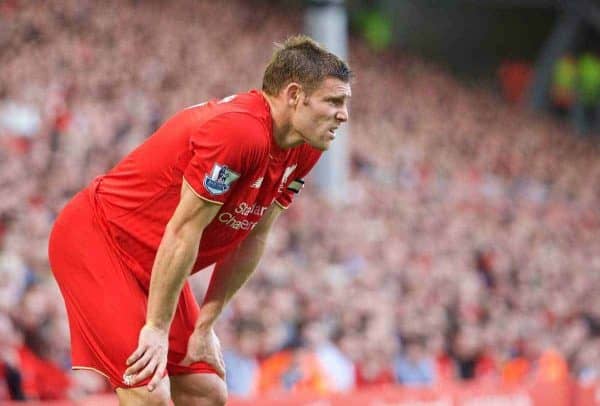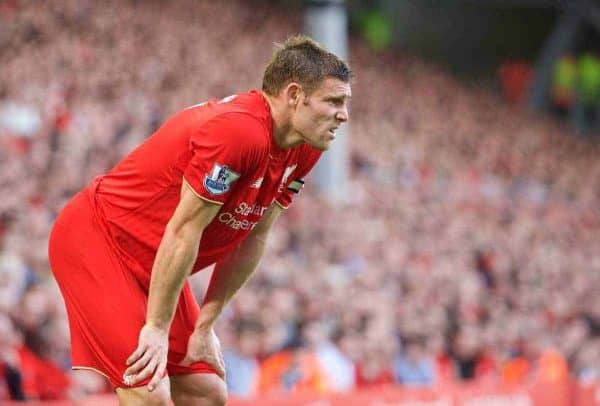 Brendan Rodgers duly obliged, but the performances failed to follow—Milner scored one goal and laid on two assists in eight appearances in his favoured position in the Premier League.
With Rodgers' dismissal and Klopp's appointment, Milner's role changed. This gentleman's agreement was rescinded, with the German wiping the slate clean after a poor start to the season.
Fortunately, Milner's performances followed, and he soon carved out a regular role on the flanks of Klopp's 4-2-3-1, scoring four goals and registering nine assists from out wide.
This included a remarkable run of three goals and three assists in five games around the turn of the year.
However, Milner was never Klopp's first choice on either wing, with Philippe Coutinho and Adam Lallana preferred, and this is a situation only magnified by the signings Sadio Mane and Georginio Wijnaldum this summer.
Liverpool's Full-Back Options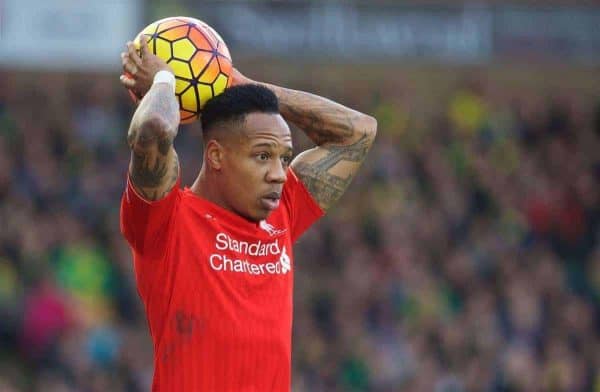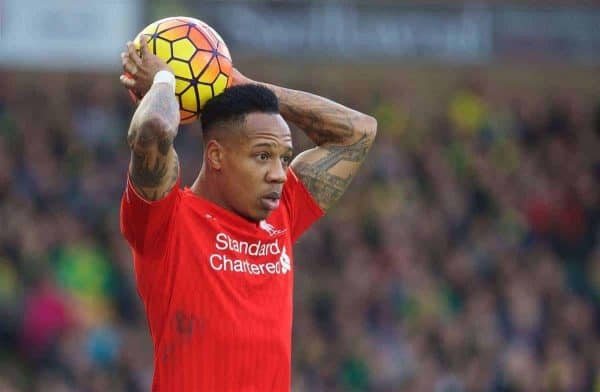 That Milner came on at right-back against Chelsea was indicative of two things: a wealth of options in Klopp's attacking ranks, and a dearth of options in his full-back ranks.
With Nathaniel Clyne missing through injury, Brad Smith sold to Bournemouth and Jon Flanagan back in the UK considering a season-long loan move to Burnley, Klopp's available left- and right-backs for the Reds' tour of the US are thin.
Randall started against the Blues, with Alberto Moreno operating on the opposite flank, and with Andre Wisdom deputising in an injury-hit central group, Milner was Klopp's only viable option.
Heading into the 2016/17 campaign, with Clyne due back in action in the coming days, Klopp's full-backs are still few and far between.
A failure to sign Leicester City left-back Ben Chilwell has left the German wanting in terms of cover, or competition, for Moreno, while a lack of quality in his backup right-backs suggest reinforcement would be required in both positions.
Liverpool are expected to sign a new left-back this summer, though Klopp's alternative targets remain unclear, but there has been no suggestion so far that they will look to draft in another right-back.
Wisdom is expected to be sold, Randall has been linked with a loan move and Trent Alexander-Arnold will join up with Michael Beale's under-23s on his return to Merseyside.
If Milner's cameo in Pasadena is anything to go by, this could leave the vice-captain as Klopp's go-to guy if Clyne is unavailable.
Jurgen Klopp's Utility Man?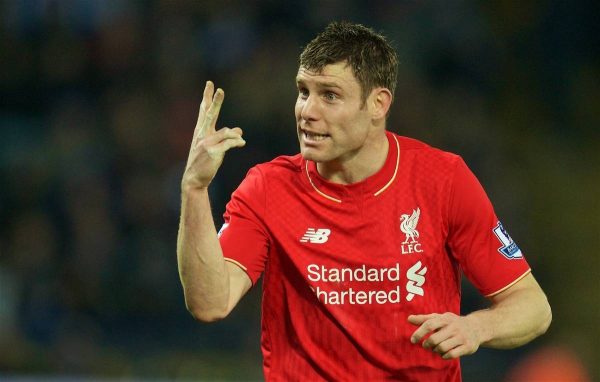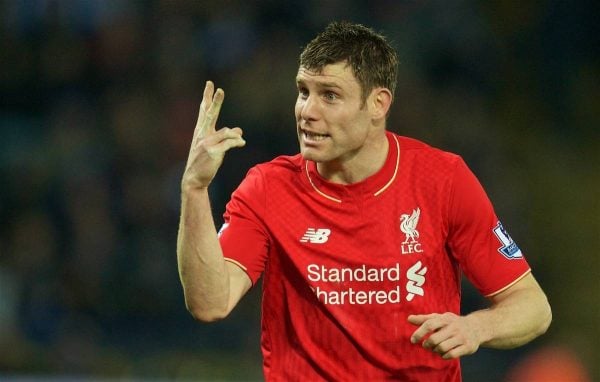 Like Pellegrini, Klopp has already noted Milner's ability to shine in different positions, telling reporters after his first game as Liverpool manager that the ex-City man was "the complete football player."
Milner played in five different positions for the German in 2015/16, including an appearance on either defensive flank.
He was drafted in at right-back following the withdrawal of Jon Flanagan in March's 2-1 win away to Crystal Palace in the Premier League, though he was sent off for two bookable offence shortly after.
Meanwhile, in Liverpool's second leg against Manchester United in the Europa League's last 16 less than two weeks later, Milner filled in at left-back, deputising for the injured Alberto Moreno, and shone.
Speaking after his performance in the latter, Milner admitted: "It's not a position I want to play, but the team comes first before any individuals and we got the result we needed which is all that matters."
Pellegrini also attested to Milner's dissatisfaction in the full-back role last year, saying it was "the only position he doesn't like."
However, as he showed against Chelsea, balancing defence with attack comfortably, Milner is capable of performing at right-back.
With added competition, and goalscorers—which, averaging a goal every 10 Premier League games, or 700 minutes, throughout his career, Milner is not—in both midfield and attack this summer, it may be where he's seen more often in 2016/17.
A victim of his own versatility, Milner looks likely to become Klopp's utility man this season.