Liverpool boss Jurgen Klopp says the club needed to sign players who can help turn dominance in games into victories next season.
"When you remember last season, there were a lot of games when we were really dominant," Klopp told the Echo's James Pearce.
"When we were good with the ball, passing and moving, overlapping, things like this, but in the end we didn't finish it off enough."
Liverpool have signed two more attacking midfielders, Sadio Mane and Giorginio Wijnaldum, despite having a options in that position already with Adam Lallana, Philippe Coutinho, Roberto Firmino and James Milner.
However, Lallana and Milner scored only nine league goals between them last season, while Coutinho – despite having his most productive goalscoring season for the club – is yet to have hit double figures in a league season.
Mane and Wijnaldum both scored 11 goals last season, more than the Reds' top league scorer Firmino who hit 10.
The Reds have also added box-to-box midfielder Marko Grujic, who has already displayed his goalscoring ability with two goals in two pre-season appearances.
"You need players for whom it's natural that they go there (into the penalty area)," says Klopp. "We have these players (now).
"In this moment we have four or five strikers. Five, including Roberto (Firmino), for the roles behind. You need the numbers to push everyone."
Of course, Christian Benteke is expected to leave this summer, leaving Firmino, Daniel Sturridge, Divock Origi and Danny Ings as the centre-forward options.
You then have Firmino, Coutinho, Lallana and Wijnaldum competing for the three positions behind the forward – which means there will be plenty of options from the bench, something Klopp wanted to add this summer.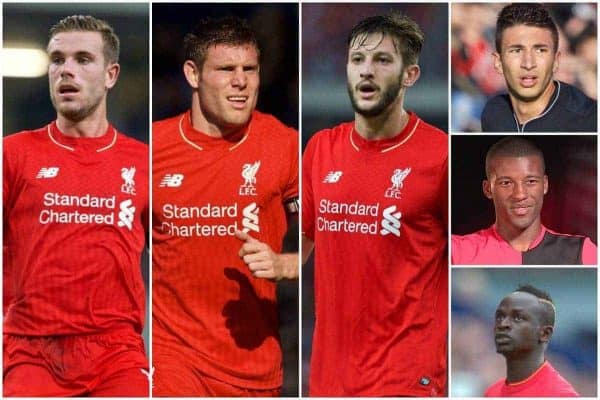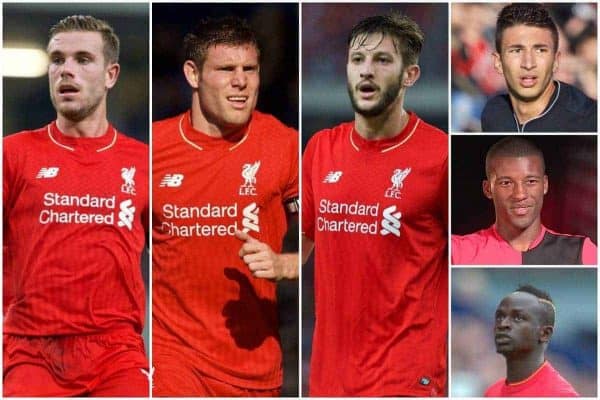 "We had too many games last year, we couldn't change," explains the boss.
"We could push them through and say: 'this is our level, go, go, go.'
Klopp's desire for a hard-working pressing game requires intensity form all his players, and being able to rotate for strong options will allow the intensity not to drop.
"You need to be able to give someone a rest and not lose quality," he adds.
The boss is confident that he has signed players who have the right mentality to accept that they may not start every game, in order to be fresh when they do start and create competition for places.
"You need to have something like an uncomfortable situation for the players," says the German. "I like these guys. I have no doubt about their attitudes."
Liverpool are expected to allow Sheyi Ojo and Lazar Markovic to leave on loan, while Luis Alberto will eventually depart, streamlining Klopp's attacking options.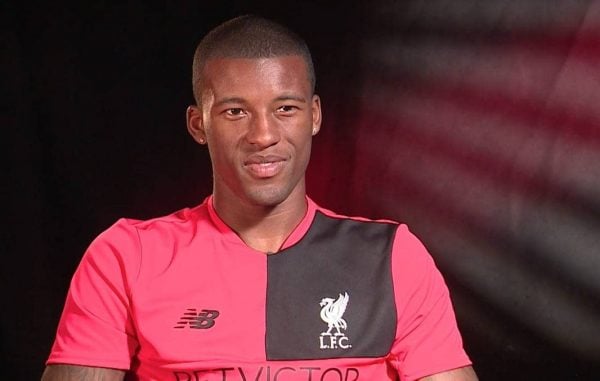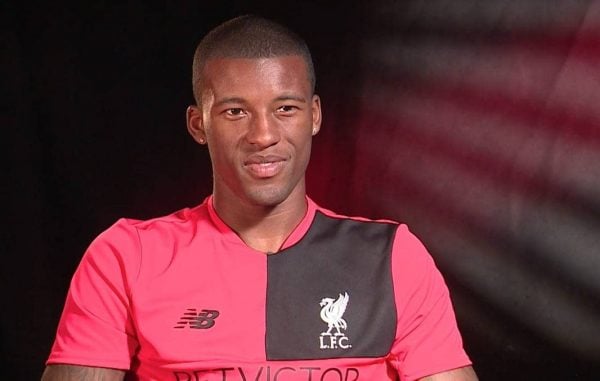 Speaking of latest addition Wijnaldum, Klopp says the Dutchman can play in a number of positions: "He can also play either side in a 4-3-3. He can play in five or six different positions. That's one of the things I really like about him."
Klopp appears to have targeted the problem of non-goalscoring midfielders, with Jordon Ibe (1 league goal last season) and Joe Allen (2 league goals last season) departing, and the roles of Jordan Henderson (2 league goals last season), Lallana and Milner now facing stiff competition.