Much is being made about Jurgen Klopp not signing world-renowned names, but you only have to look at Rafa Benitez's Liverpool tenure to see that it can be successful.
With the likes of Man United, Man City and Chelsea spending vast sums of money on players this summer, it is easy to look on nervously.
They have seemingly bottomless pits of funds and come the start of the Premier League season there will no doubt be some enormous names in their ranks.
Klopp, on the other hand, is going about his business in the way that has brought him much success down the years – buying less known names.
He's never been interested in bringing in a player simply because he is known the world over, and he has instead acquired the services of people he genuinely feels are perfect for his style and system.
In an age of Football Manager, FIFA and fans generally thinking they know more about the game than managers, some Reds supporters have expressed their frustration at Liverpool/Klopp's methods.
It is incredibly easy to forget that this is what Benitez often did in the transfer market, though, and he created Liverpool's best team of the last 25 years in the process.
Parallels to be drawn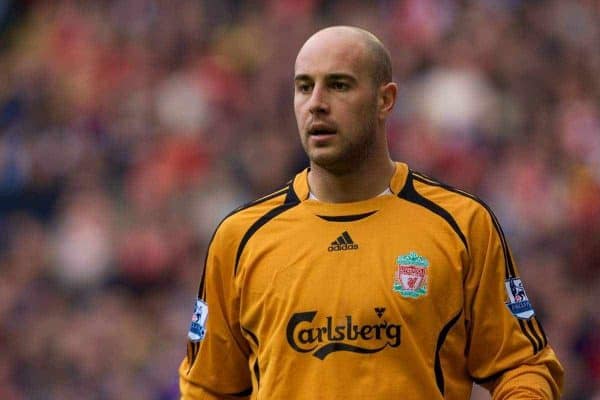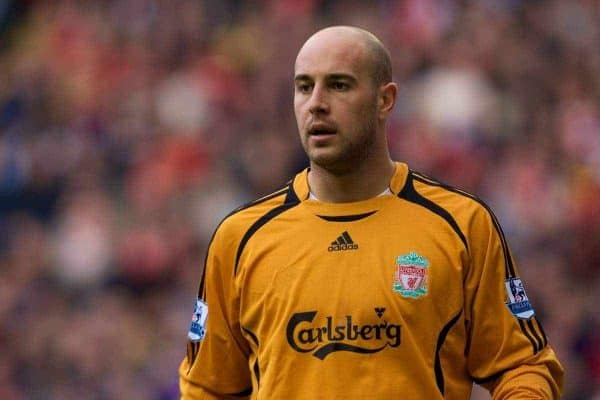 Monday represents 11 and nine years to the day since Pepe Reina and Fernando Torres joined Liverpool, respectively.
You could be forgiven for thinking that both were genuine world-class signings at the time, given what they went on to achieve at Anfield.
That was not the case, though.
Reina, 22 at the time, had built a strong reputation at Villarreal, but he was still nowhere near as high-profile and highly-rated as compatriots Iker Casillas and Victor Valdes.
23-year-old Torres was far more of a household name, in fairness – he had captained Atletico Madrid since his teens, and was a prodigious talent – but there was a reason why one of Europe's heavyweight clubs hadn't signed him.
There were doubts over just how good 'El Nino' was, and some felt the Premier League could further expose certain weaknesses in his game.
Under Benitez, however, both Spaniards matured into Europe's leading players, with Torres quite possibly the best striker in world football between 2007 and 2009.
Who is to say that Liverpool's new goalkeeper Loris Karius can't do what Reina did? Why can't 21-year-old Divock Origi emulate Torres?
Javier Mascherano became one of the most influential defensive midfielders on the planet during his time with the Reds, but he didn't arrive with that tag.
Like Reina, he was just 22 when he joined in early 2007, and while he had impressed for Argentina at the 2006 World Cup, not many predicted he would become a talisman for one of the greatest club sides ever – Barcelona.

Exactly the same applies to Xabi Alonso, who was very highly thought of at Real Sociedad, but was not being touted as one of Europe's most authoritative, successful playmakers of his generation when he joined Liverpool in 2004.
Throw in Sami Hyypia, Jamie Carragher and Steven Gerrard, all of whom Benitez helped become world-class footballers, and you have Liverpool's magnificent spine of 2007/08 and 2008/09.
Reina, Hyypia, Carragher, Mascherano, Alonso, Gerrard, Torres. Those seven wonderful players all played in the same Reds team, but none were completely proven when Benitez arrived.
So why is that not going to be the case with Klopp? He is just as special as Benitez, albeit in a very different way, and his past success is proof that he should be trusted when it comes to buying players.
New arrivals such as Karius, Joel Matip, Marko Grujuc and Sadio Mane may not necessarily feel like awe-inspiring purchases, but not all of those Benitez signings did at the time.
Klopp has the ability to turn young players into icons of the game – Mats Hummels, Marco Reus and Robert Lewandowski, to name but a few – so we shouldn't worry if many of Liverpool's squad members aren't "proven" yet.
What is stopping Matip from maturing into one of the Premier League's best defenders? Why can't Mane go up a gear and wreak havoc? Why can't Emre Can become one of the Europe's leading midfielders?
Alberto Moreno can be a liability, Jordan Henderson needs to go up a notch and Roberto Firmino can blow hot and cold, but those deficiencies may well be eradicated under Klopp in the next few years.
Have faith

Football has never been so knee-jerk, and the expectation levels of fans, pundits and board members alike make a manager's job incredibly difficult.
Liverpool have one of the very best in the business at the helm, and we should be embracing his brilliance every day.
He may not throw money at players in the way Jose Mourinho, Pep Guardiola and Antonio Conte will this summer, but we have seen firsthand that simply spending money for the sake of it guarantees nothing.
The likes of Reina, Mascherano, Alonso and Torres were not completely proven when Benitez took them to Merseyside – they may have been more proven than some of Klopp's current targets, in truth – but he turned them into world-beaters.
There is absolutely no reason why Klopp cannot do the same with his new arrivals, and rumoured targets such as Ben Chilwell, Piotr Zielinksi and Mahmoud Dahoud.
Seeing a world-renowned star join your club always creates a certain amount of giddiness and excitement, but that is not Klopp's style.
It has worked in the past and it can still work now.