A year after arriving as Liverpool's second most expensive signing, Christian Benteke departs for a similar fee, joining Crystal Palace for an initial £27 million.
When Liverpool signed Christian Benteke for £32.5 million from Aston Villa last summer, then-manager Brendan Rodgers thought he'd bought one of the best goalscorers in the Premier League. What he and Liverpool actually acquired was a player so far from the style of football played at Anfield that he stuck out like a sore thumb.
Benteke was first introduced to the Reds' faithful in a pre-season friendly against Swindon Town, where he played alongside Roberto Firmino in a new system under Rodgers. He marked that appearance with an incredible goal, taking the ball on his chest beautifully and launching a right-foot volley into the top corner.
The Belgian's performance had been otherwise bland, but the technique in which he scored such a glorious goal suggested he may work out as the Reds' new No. 9 after all – given that many supporters doubted his arrival and even his former boss as Aston Villa, Tim Sherwood, had noted how Liverpool would not play to his strengths.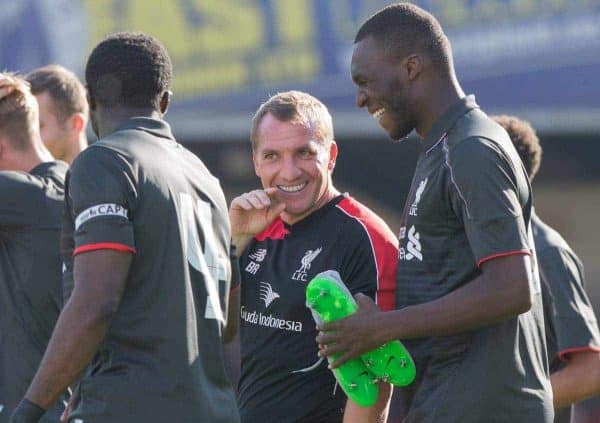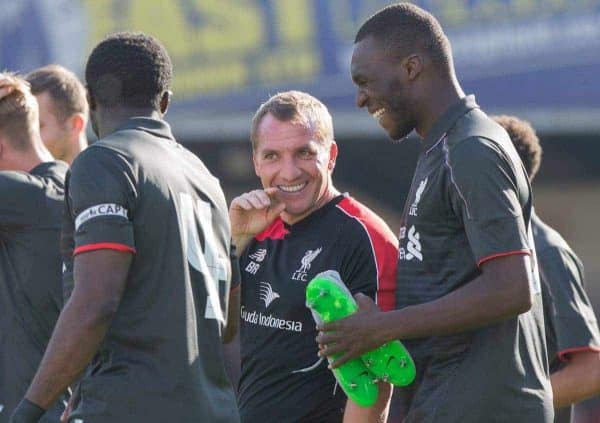 The second-most expensive Liverpool signing in history was much the focus ahead of his Premier League debut against Stoke City two weeks later. However, afterwards it was all talk about Philippe Coutinho as the Brazilian produced a stunning 86th-minute winner to ensure Liverpool had redemption, following their 6-1 defeat previously.
Benteke's debut was extremely forgettable and that was much the same as the rest of his 12 months on Merseyside. In fact, it's hard to remember much of what Benteke did and easier to remember what he didn't do.
In 42 appearances, he managed 10 goals – nine in the league. Which, in fairness, isn't a terrible return given that only 20 of those were from the start, and he only started two league games in 2016.
Benteke did make some important contributions. He scored the winner against Leicester City on Boxing Day and coolly dispatched the injury-time spot-kick at Selhurst Park to give the 10-men Reds three points. He also scored a crucial goal in Liverpool's 2-1 victory over Bordeaux in the group stages of the Europa League.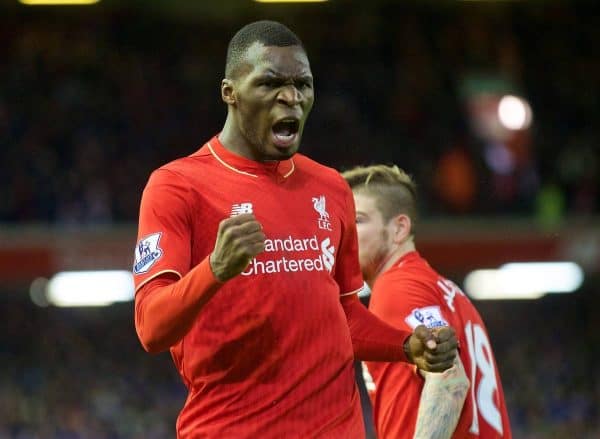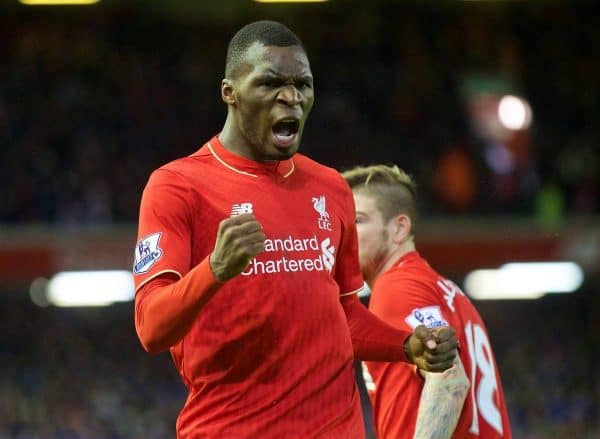 There was one moment of magic too. His exquisite overhead kick against Manchester United would've been a contender for goal of the season perhaps had it not been merely a consolation.
However, despite odd flashes of quality, there were many more moments of disappointment. Before facing his old club Villa in February, the striker had endured an 11-game stint without scoring. Coming into the game in 73rd minute – a game which saw his side knock six goals past the relegation fodder, and witnessed Kolo Toure scoring his debut goal – Benteke was still able to avoid the scoresheet. Plenty joked that Klopp had shown mercy on Villa by bringing Benteke on.
Indeed, Benteke may be remembered more for his embarrassing miss against Leicester at Anfield, when he somehow managed to fumble his way not to scoring despite goalkeeper Kasper Schmeichel being 20 yards behind him, than his overhead at Old Trafford.
There was the one-vs-one miss at Sunderland, and plenty more similar misses in the FA Cup game at West Ham in February. That was the game that marked the end of his career under Klopp – going three months without a start thereafter, and starting only the league games against Watford and West Brom when the first team were rested ahead of Europa League games.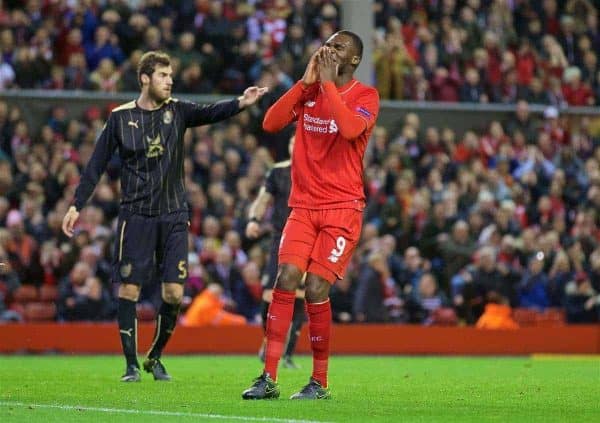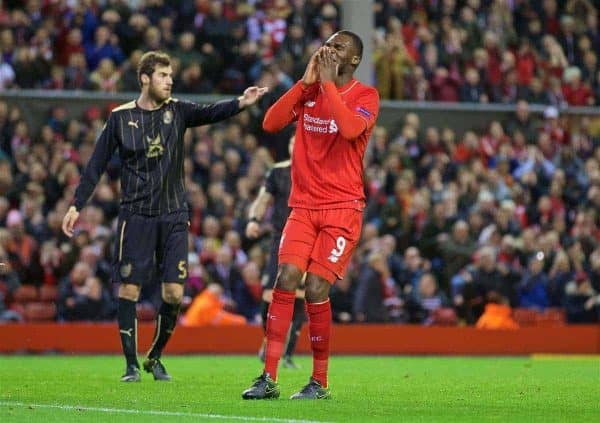 Many questioned why Liverpool had splashed the cash in the first place. Benteke had been successful at Villa, who played the long ball and used their wide players more often than Liverpool do. They had players who frequently crossed the ball, allowing Benteke to use his aerial threat to cause opponents problems.
However, Liverpool aim to be a fast-flowing, high-pressing, possession-playing team. They use their creative dribblers to make space and to break down teams. Liverpool are not a team known for their wide ball deliveries or for playing long balls.
It was a mystery from the start as to why Rodgers felt Benteke would be suited and one that was never solved. Just what was Rodgers' plan had he had Benteke and Daniel Sturridge available together?
There's no surprise then that Liverpool have happily accepted a bid from Crystal Palace which almost matches the price they paid 12 months ago. It's good business; a rare thing from Liverpool.
At Palace, Benteke has the opportunity to redeem himself, repair his reputation and potentially prove doubters wrong. In six appearances against Liverpool for Villa he netted on five occasions so we'll be hoping he doesn't replicate the same level of success but wish him all the best for his future. It was just a match-up that was never meant to be.
We move on, Palace get a good goalscorer, but a striker who just wasn't suited to life at Liverpool – especially under Klopp.