Daniel Sturridge says he is fully focused on becoming the Premier League's outstanding striker this season, and is also yearning for a first trophy with Liverpool.
The 26-year-old looks to have rid himself of the constant injuries that have wrecked the last two years of his career.
Despite rarely being fully fit last season, Sturridge still managed 13 goals in 25 appearances, including a sensational effort in the Europa League final defeat to Sevilla.
The Englishman says his aim is to be the best striker in the Premier League in 2016/17, and dreams of repeating his 24-goal haul in 2013/14.
"God willing it will be that season," Sturridge told the Liverpool Echo.
"For me to play for Liverpool and show my abilities and show my qualities has always been the aim.
"I will continue to strive to be the best player—to be the best striker in the league and do the best for this club. I will strive to win silverware for this club.
"It's God's time. You know me, I'm always working, I'm always pushing myself to the limits and I want this to be the season where not just myself, but the team can be successful."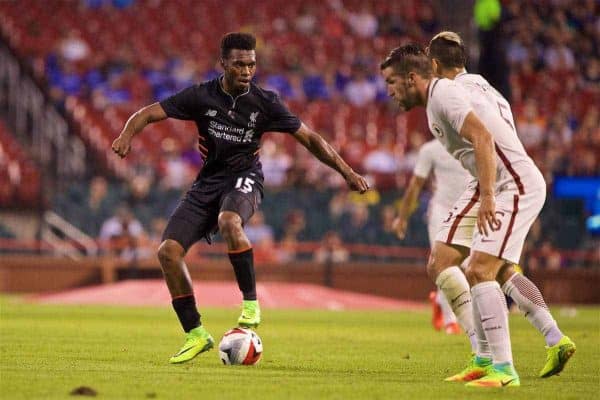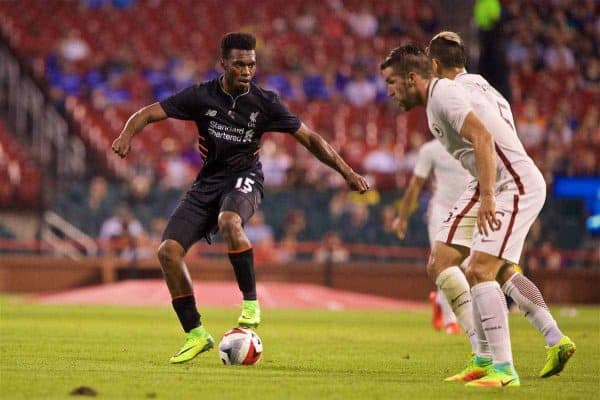 The Liverpool marksmen also says he is desperate to win his first trophy at Anfield this season, having been at the club for three-and-a-half years.
"Getting some silverware is the aim for me this season. That's what I'd love to do," he added.
"We want to be as successful as possible. The main aim is to win trophies with Liverpool.
"That's all I've wanted to do since I've been here.
"We have been so close to winning the Premier League, so close to winning two finals, but this year is the year when we have to try and win that trophy.
"I will let my feet do the talking. You guys have known me a long time and know I believe in myself."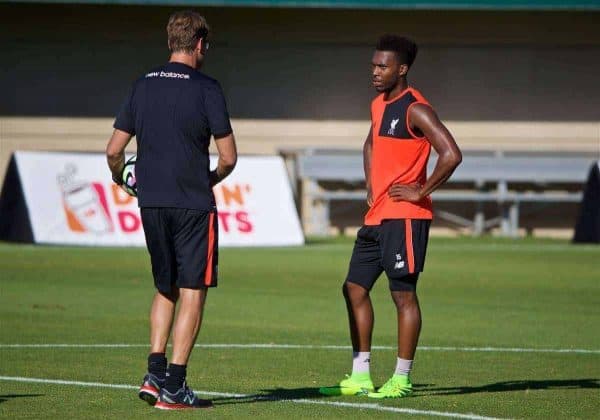 Finally, Sturridge discussed the pre-season tour of America, admitting that both he and the team are improving all the time in terms of fitness.
"I am feeling a lot better," he said.
"In the first game I was so stiff and tense from the first sessions. We trained in the morning, we did a double session the day before.
"We've done a lot of hard sessions and it has been great to able to complete pre-season in full and be raring to go.
"I felt quite stiff after the sessions, but against Roma I felt a lot better.
"I've continued training with the team and going through it, and the manager is pushing us to our limits.
"We are showing we are getting fitter with each game and I felt a lot fitter against Roma than I did in the last one."
It could well be a huge season for Sturridge, assuming he avoids the injuries that have cruelly plagued him in recent years.
In terms of talent, he is Liverpool's best player, along with Philippe Coutinho, and his relentless goalscoring never shows any sign of going away.
He faces stiff competition for a starting place from Divock Origi, however, and it will be very interesting to see how Jurgen Klopp manages to keep both players happy.
There is an argument that Manchester City's Sergio Aguero is the only superior Premier League striker to Sturridge currently, and for that reason, he must be first choice in 2016/17.
---
---