Former Liverpool midfielder Gary McAllister has lauded the early impact made by Sadio Mane, following his £30 million move from Southampton in the summer.
The 24-year-old has been the Reds' star man in the opening weeks of the season, scoring a sensational solo effort against Arsenal and providing three assists in the 5-0 League Cup win at Burton Albion last Tuesday.
Mane's pace, movement and work rate have all shone through, and he already looks like a fantastic signing by Jurgen Klopp.
McAllister showered the Senegal international with praise following Saturday's 1-1 draw away to Tottenham Hotspur, and also spoke about Liverpool's impressive performance on the day.
"I thought Sadio Mane was excellent in the first half," McAllister explained.
"Right from the very first time I saw him in a Liverpool shirt he has been excellent.
"He is very bright and he has goal in him as well. He can also create goals and has pace.
"I thought for an hour Liverpool were excellent.
"In the first half you could see the pressing and the ethos there and the work that was done during the summer was coming into fruition.
"The intensity was good but also the skill and the quality was there as well. Philippe Coutinho had that golden chance as well and we should have been 2-0 up at half-time.
"It's very difficult to dominate a game away from home for the entire 90 minutes and just in that little period when Spurs had a few touches we conceded a goal.
"But it was a really good performance. We looked good and created good chances on the counter-attack."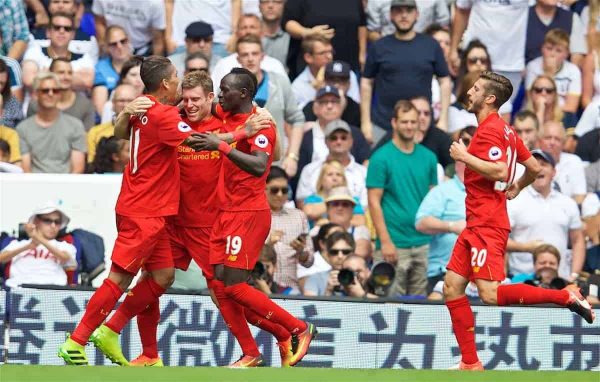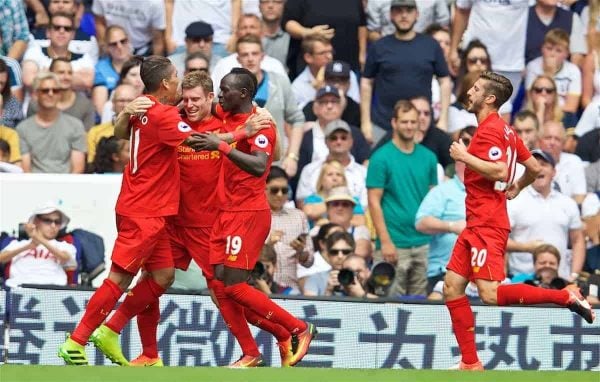 McAllister also gave a special mention to Saturday's goalscorer James Milner, who he believes is an integral part of the team.
"He's just one of those guys when he's picked in the team he will play anywhere for the club and the manager—he's that type of professional," he added.
"He has played in loads of different positions over the years at the likes of Leeds United, Newcastle United, Manchester City.
"He is versatile and first and foremost he is a team player."
Milner has started solidly in his new left-back role, despite the odd error, and he now has two weeks to work on improving there during the international break.
There is still understandable concern as to whether it is the solution moving forward, but with Milner, you know you will always get 100 percent from him.
---
---