Saturday's trip to Tottenham sees Jurgen Klopp return to where it all began, with the Reds boss revisiting the scene of his first game in charge an eventful 10 months on from his Anfield bow.
Going back to where it began has been a recurring theme of Klopp's time at Liverpool.
The German has already revisited the two clubs closest to his heart, recently taking his Reds to Mainz – where his management journey started – while last season's reunion with Borussia Dortmund – where he became one of Europe's leading coaches – was one of the standout moments of 2015/16.
Saturday will see another, as Klopp leads a much-changed team and club back at the venue of his first outing as Reds boss – 55 games, 25 wins, 16 draws and 14 losses down the line.
An occasion when comparisons will be drawn, contrasts found and progress measured, it seems the ideal time to reflect on what has been a manic 10 months.
Elation & Frustration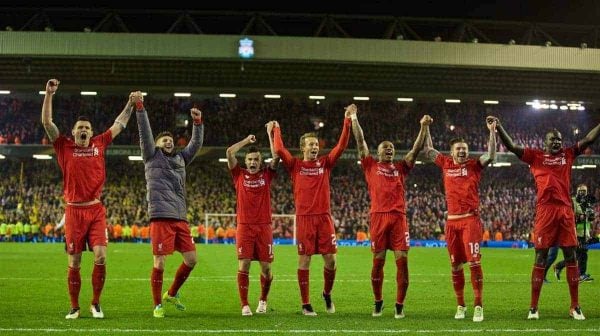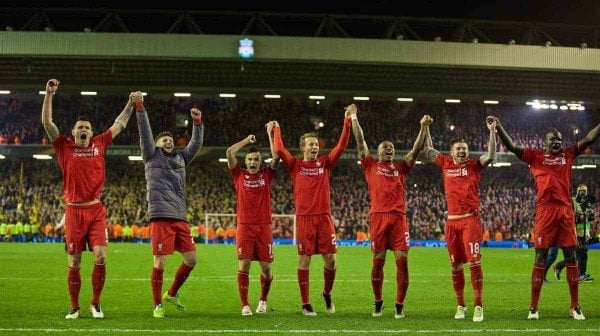 If the early part of Klopp's Anfield journey hasn't moved as smoothly as hoped, it's certainly matched his entertaining nature.
It's quite crazy that we have experienced the wide ranging emotions we have in an incredibly short time, some of which will live with Kopites forever.
The feeling after sensationally defeating Dortmund stands out, with Klopp adding one of his first great European nights to Anfield's collection.
So too does the Anfield win and European elimination of Man United, while disposing of Chelsea, Man City and Arsenal on their own turf were all games to enjoy.
Likewise, the 4-0 derby destruction of Everton, six-goal thrashings of Aston Villa and Southampton, and flawed but unforgettable 5-4 Norwich win.
And out Barcelona-ing Lionel Messi and Luis Suarez's Barcelona in front of 89,400 Reds at Wembley was something to remember even if it was meaningless.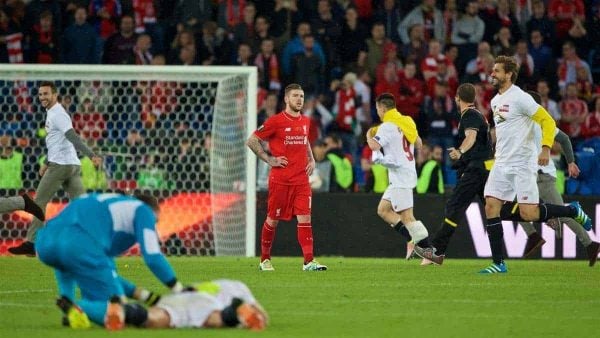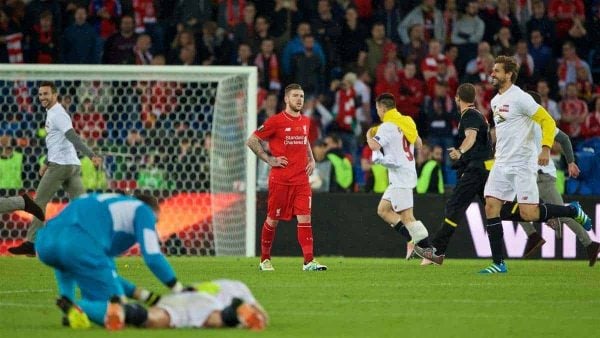 But there has also been frustration and disappointment too.
Most notably, with two painful cup final defeats – the Europa League loss in particular still hurts, with the springboard Champions League qualification would have provided this season.
And too many dire domestic displays have transpired, with spineless showings and capitulations against Watford, Newcastle, Southampton, Swansea and Burnley enough to make the most ardent Red question whether it's all worth it.
Such moments have shaped the current Liverpool, which Klopp continues to build in his image not yet even a year after his Spurs bow.
Persisting Issues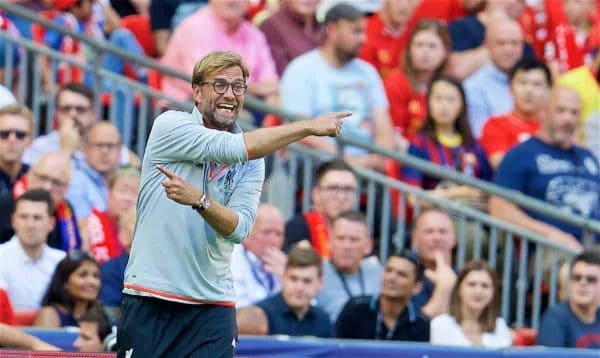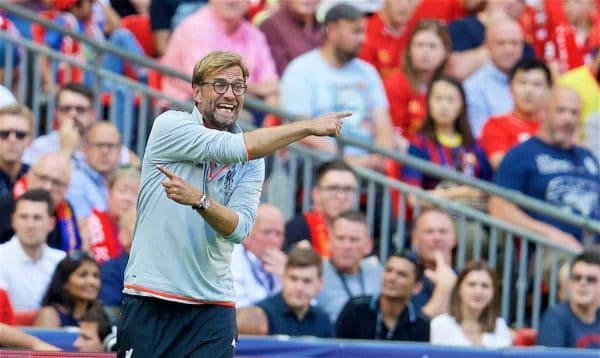 Klopp has rejuvenated Liverpool and made impressive progress in some aspects since his debut.
But time hasn't allowed all problems to be fixed – most of which come on the pitch.
The team are still plagued by a lack of steeliness in midfield and defence, which has proved detrimental to the speed of Liverpool's development.
The Reds have proved too easy to play against for physical opponents, and too often sloppy results have undermined positive wins, making for one of the most frustratingly inconsistent Anfield sides.
Conceding over a goal a game largely through set-pieces and weak defending still proves Liverpool's undoing and while a blistering attacking force, closing in on scoring two goals a game, is taking shape, defensively much work is needed.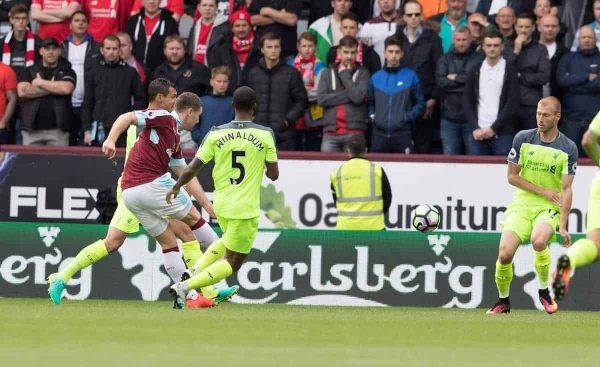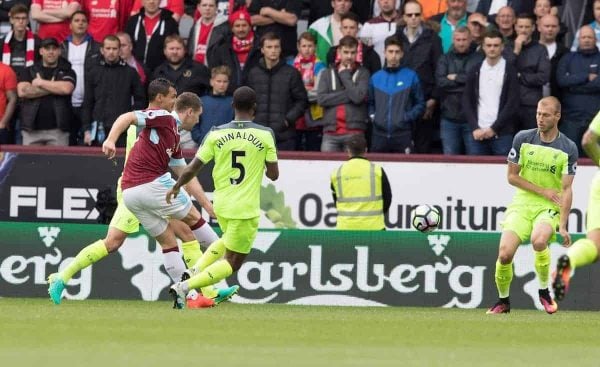 Familiar areas of the team still need addressing, raising an interesting point on whether Klopp is too trusting of players who have at times failed him.
Problems are more infrequent in attack, but the long-standing issue of breaching teams happy to park the bus lingers.
As does Liverpool's tendency to capitulate when it matters most, often bottling big occasions – and sorting this is a huge challenge as Klopp seeks to restore glory.
On The Right Road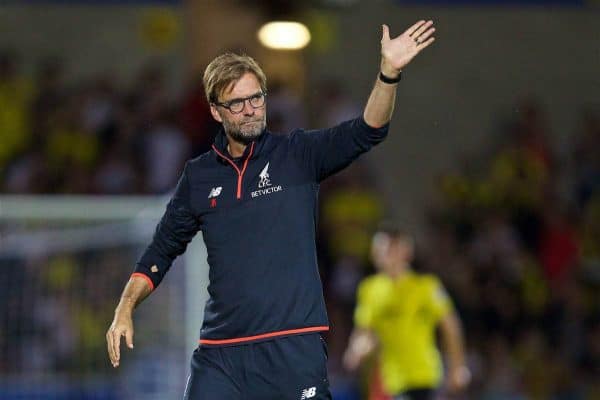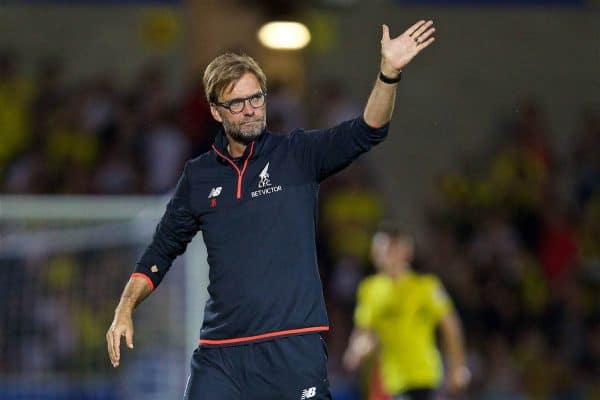 It's been far from all doom and gloom though and the Reds are firmly on the right track – which Klopp can highlight upon inevitable questioning this weekend.
Most positive since his debut has been the refreshing mentality shift that only the best is good enough – and while this will take time to fully implement, it may be the most important for success to arrive.
Equally vital is the belief and never-say-die attitude installed in his squad and the stands, which has gone some way to reconnecting the disconnected bond between players and fans that must grow stronger yet.
In this time, Klopp has re-awoken Anfield's atmosphere which has spurred his team to victory numerous times already – helped by the "doubter to believer" transformation called for upon arrival.
Crucially, Klopp has sparked an early improvement in transfer market operation, playing smart with unwanted goods and finding value for money when buying in the majority of cases.
Then there's the on-pitch progress.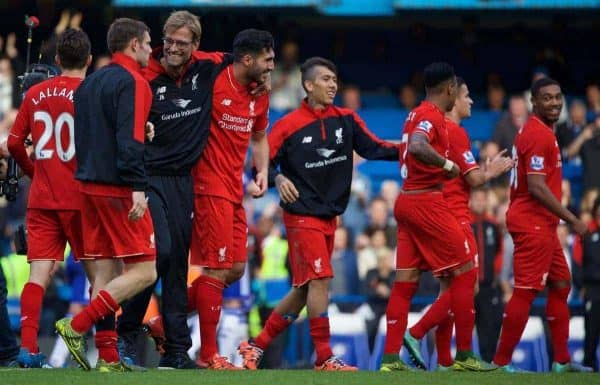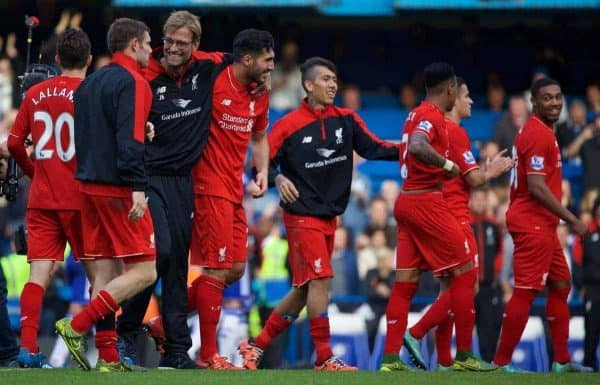 Klopp's man-management has taken some Reds to new heights, with the likes of Dejan Lovren, Emre Can, Adam Lallana, Roberto Firmino and Divock Origi all making huge strides under his influence.
As such, Liverpool's added ability to "strike back" has proven a fantastic and much-needed implementation – as has the fearless approach to big away games like at Stamford Bridge, the Etihad and the Emirates, which will need displaying this weekend.
The ability to blitz opponents makes Liverpool a force to be reckoned with when it clicks, and if that can be made a regular occurrence and the defensive lapses and inconsistency sorted, his future days promise great things.
Revisiting Spurs

For all the comparisons and contrasts ahead of his Tottenham return, the German will hope for one key difference on Saturday.
Pressing their way to a respectable goalless draw on his bow, Klopp will be desperate for a more complete performance and all three points this time around.
A difficult task awaits his transformed group – which has seen eight new arrivals and 12 departures since his first outing – against a Spurs side with title ambitions, buoyed by an unbeaten start.
But having blitzed Arsenal just five miles up the road before what hopefully proves the Burnley blip, the Reds have shown their blistering potential and will be confident of repeating at a ground notoriously the more rewarding in north London.
Getting back on track at Burton was a positive response – especially the much-improved clinical final third display.
But building on positive results has proved problematic for Klopp's Liverpool, too often following the good with the bad and the ugly.
Klopp will hope his side begin to change that cycle on his return to where it all began this Saturday.