Liverpool's youngsters were given a tough test against Mainz as Jurgen Klopp named a relatively inexperienced side for the 4-0 defeat.
There were starts for Trent Alexander-Arnold and Ben Woodburn, who impressed heavily during Liverpool's domestic friendlies. Alex Manninger was also handed another start in goal and Andre Wisdom partnered Joel Matip in the centre of the defence.
Alberto Moreno returned to the starting lineup after injury to James Milner, and Divock Origi was the main man up front.
Senior players Emre Can, Jordan Henderson, Marko Grujic and Adam Lallana made up the starting lineup as Klopp conducted a further eight changes throughout the match.
There were second-half debuts for Toni Gomes and Sam Hart, and while there were few positives to take from the afternoon, Liverpool's youngsters will have used the opportunity to gain some valuable experience.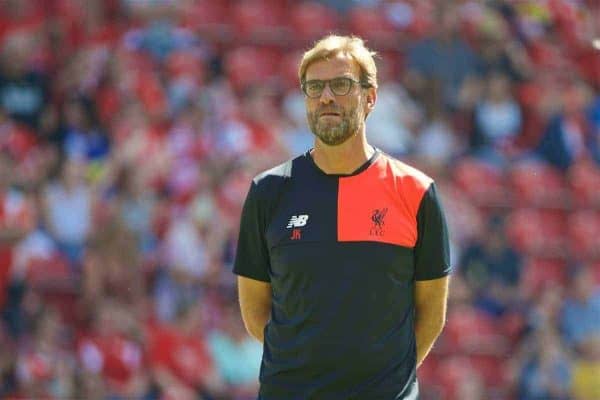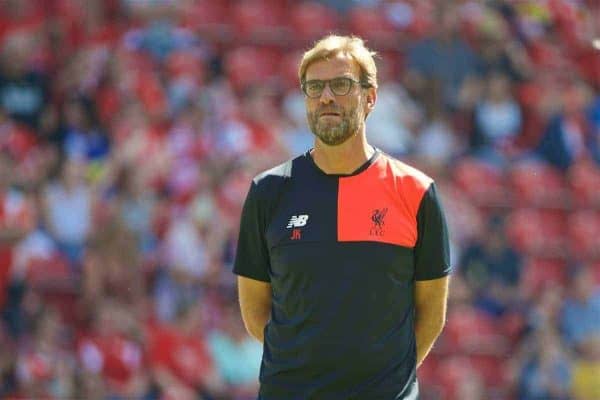 Overall, it was a poor performance from Klopp's men and after such an impressive display against Barcelona on Saturday, it was made clear the lack of quality on show in the defeat.
At times, Liverpool looked weak, uncomfortable and inexperienced as Klopp's former club tore the young Reds apart.
However, some of the younger players provided a number of positives which shouldn't be overlooked—in a game which was clearly designed to give further game time to brink players and youngsters hoping to gain some experience.
Experience is exactly what they got too and although it wasn't one to enjoy, they were tested against a reasonably organised Mainz side.
Klopp's former club caused the defence a number of problems and Mainz dominated in midfield, taking advantage of a tired performance from Can.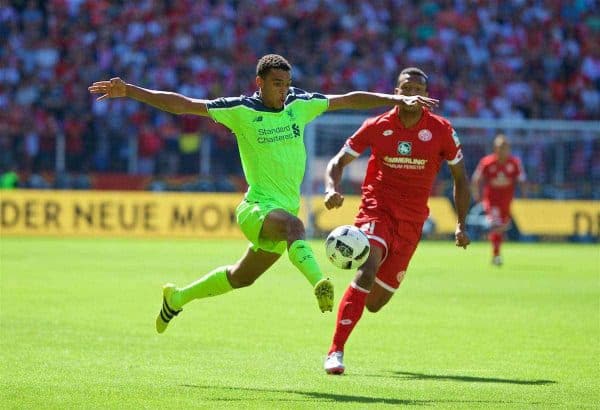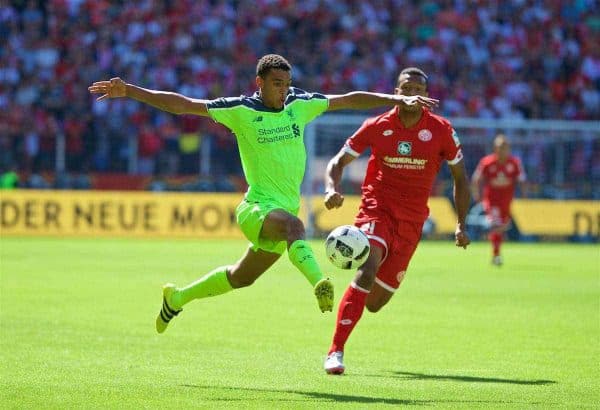 However, Alexander-Arnold continued to provide solid backup at right-back, and his first-half display was encouraging despite Liverpool heading into the changing rooms 2-0 down at the break.
The youngster extended his pre-season experience and he looked sharp going forward, as well as composed when tracking back defensively.
Given the departures of Brad Smith and Jon Flanagan, who's joined Burnley on a season-long loan, Alexander-Arnold will be hoping to compete with Connor Randall as backup to Nathaniel Clyne throughout the 2016-17 campaign.
No longer a youngster, Wisdom returned to partner Matip at centre-back, but was given a rough afternoon as his side let in four goals. The 23-year-old probably won't get a look in this season, with Matip, Dejan Lovren, Mamadou Sakho and Ragnar Klavan set to dominate the starting roles. He's likely to leave this month, and this match perhaps showed why.
Although seen as a senior player and a regular first-teamer, Can still has a lot to learn and this was made clear in his performance which looked off-pace and sluggish.
The German midfielder is still returning to fitness after a long summer at the European Championship and he produced a poor performance during this 4-0 loss.
Fans hope he will demonstrate the flashes of brilliance he showcased on occasions last season and welcome the return of his commanding, assured and confident displays.

Woodburn, the 16-year-old who impressed during Liverpool's pre-season clashes with Fleetwood Town and Wigan Athletic, remained relatively quiet throughout the first half and he failed to make much impact on the game.
However, the youngster saw himself feature alongside Origi and Lallana in an unfamiliar attack and will have relished the opportunity to match up against the big boys on another stage.
Supporters also had a glimpse of some of the talent coming through at the Kirby academy as Gomes and Hart came on in the second half to make their non-competitive debuts, though neither could do much to change the Reds' performance.
Gomes appeared on the right but despite a few good runs and a clear desire to push forward, the youngster made little progress and went through the half keeping relatively quiet.
He would not have been expecting to feature for Klopp during this pre-season campaign, though, and it was a wonderful moment for the youngster to experience what life was like in the first team.
He was up against some creative Mainz players and although the standard of quality was pretty low, it was a great experience nonetheless.

Hart featured at left-back, and given Liverpool's worrying lack of quality in that position, it was nice to see a youngster feature for Klopp's side. He didn't do much wrong either and looked like quite an assured defender at times.
Hart could have a bright future ahead of him if he continues to develop but he won't feature for the Reds any time soon. However, it's encouraging to know Liverpool are producing good defensive-minded full-backs, as Moreno continues to cause concern at left-back.
There were returns for Randall, Cameron Brannagan and Kevin Stewart, who are now starting to build up a nice portfolio of first-team experiences, but it wasn't a good day for the two midfielders.
Randall didn't have too much opportunity to impress at right-back and had a relatively quiet game, but Stewart and Brannagan had two of their poorest performances for the Reds so far.
Stewart, who has the ability to play in a defensive role and offers diversity, had a weak game in midfield when he replaced Can, and he struggled to keep up with the pace of the match.
Mainz dominated the midfield and Brannagan, who is usually a calm and composed footballer, made a number of mistakes and didn't look like his usual self.
The youngster heads out on a season-long loan though and he'll be grateful for another opportunity to gain some experience with Liverpool before his departure.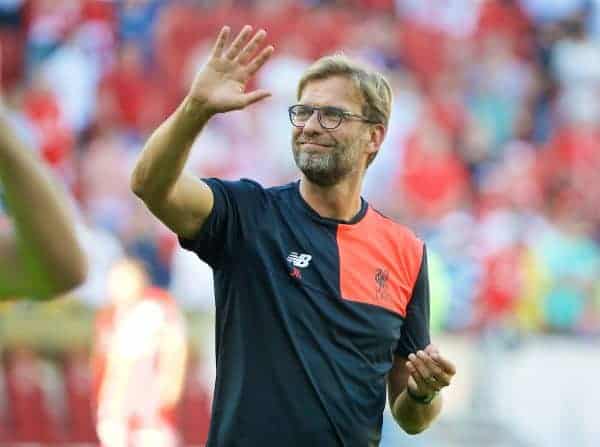 Overall, there were signs of promise from a few of the young players, with Alexander-Arnold being particularly impressive once again but it was a result that should be taken into perspective.
This is particularly pertinent given the lack of preparation time, coming less than 24 hours after Saturday's win at Wembley Stadium, and with some of Klopp's youngsters joining up with the squad at the last minute.
Klopp was using the game as further experimentation and he gave further experience to a host of Liverpool's youth.
Both of these factors will go a long way to helping to improve the Reds' squad ahead of the 2016-17 season.
---
---