Emre Can has suffered an injury-plagued start to the season, but now back fit and available he has a fight on his hands to dislodge the trio of Henderson, Lallana and Wijnaldum.
When Liverpool supporters pondered which players they thought would enjoy a strong 2016/17 campaign, Can would have been a name that cropped up more than most.
Having finally been deployed in a centre-midfield role under Klopp, the German grew in stature as last season progressed and this coming season looked to be one where he became even more important to the side.
It hasn't quite panned out that way, however, having returned later to pre-season after Euro 2016 involvement and with an ankle injury limiting him to just one start to date – away to Burton in the League Cup second round.
The performances of Jordan Henderson, Georginio Wijnaldum and Adam Lallana have made the absence of Can far less noticeable than many would have predicted, and there is no reason why he should walk back into the team now.
The 22-year-old is back to full health again, but there are now questions as to what his best role in the team should be.
Continue As A Holding Midfielder?

Can enjoyed some dominant performances as Liverpool's deep-lying midfielder last season, and he was a key man in the Reds' progress to the Europa League final.
He used the ball intelligently, enjoying a pass completion rate of 81 per cent and 84 per cent in the Premier League and Europa League, respectively, and showed bags of intensity in his off-the-ball work.
He also displayed a level of leadership that had some supporters calling for him to be the Reds' new captain, in place of Henderson.
There were times when a lack of discipline was slightly evident – Sergio Busquets he is not – but Can was generally excellent under Klopp, having been played endlessly out of position by Brendan Rodgers.
It wasn't a role that was brand new to him, though, with the youngster featuring regularly in defensive midfield for Bayer Leverkusen during his pre-Liverpool days.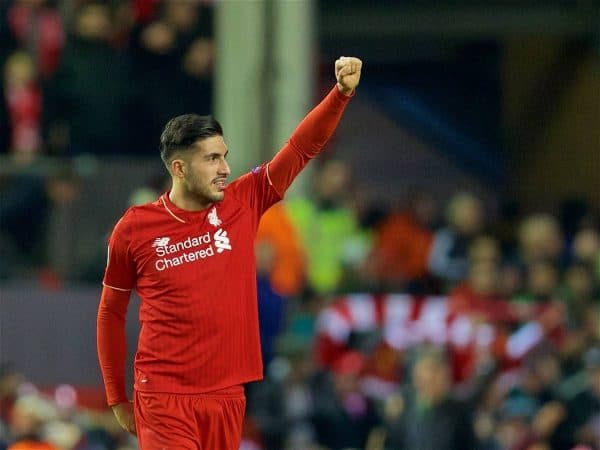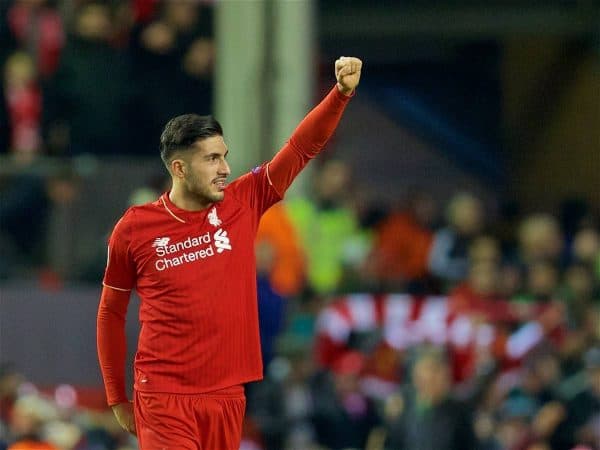 He won 53 per cent of his duels in the Bundesliga in 2013/14, and he remains in the mix to be Germany's long-term enforcer, following Bastian Schweinsteiger's international retirement.
Can is not a classic holding midfielder by any means, but Klopp has never been an advocate of that, and neither has Germany boss Joachim Low.
Despite the obvious qualities he brings sitting deep in the midfield, there are still doubts over whether it gets the very best out of him.
Add to that the inspired form of Henderson in the role, with the captain one of Liverpool's outstanding performers in recent weeks, and it further clouds the situation.
It has been mooted in some quarters that Klopp was always planning on using Henderson there, so what does that mean for Can?
Future Box-To-Box Role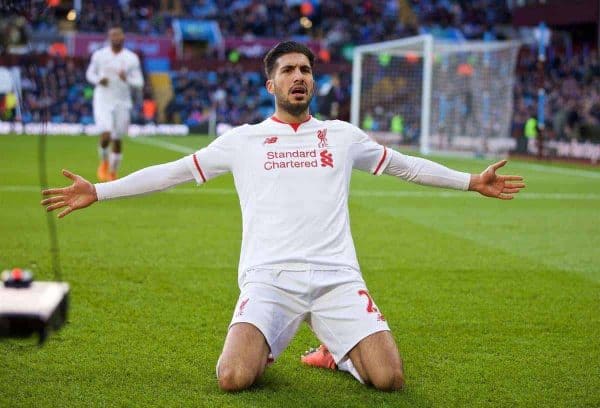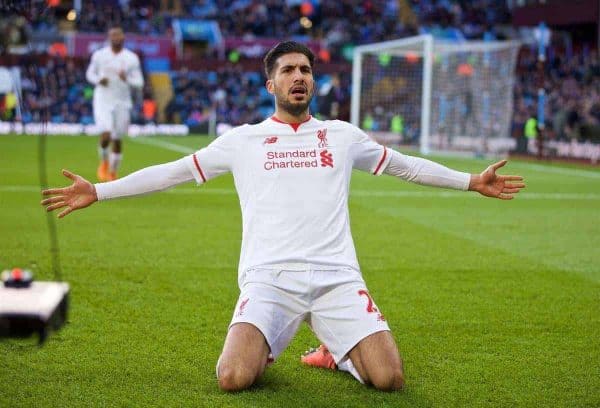 There have been, perhaps slightly lazy, comparisons made between Can and Steven Gerrard, ever since the former arrived at Anfield for £9.75million in July 2014.
Their marauding style is certainly similar, with a mix of pace, power and creativity making them fearsome individuals on their day.
There was always a feeling that Gerrard's influence was negated when deployed too deep – this was certainly the case for England – and it is hard not to feel the same way about Can.
Yaya Toure is another comparison, with the Ivorian doing a similar job to Can during his Barcelona days, before being unleashed further forward at Man City.
Can is still a raw footballer in many ways, but there is absolutely no reason why he can't become a truly imposing box-to-box midfielder.
The ex-Bayern Munich teenager has the creativity to blossom in the final third, and his end product will improve the more he plays there. Gerrard and Toure were no different.
He can be a little rash on occasions, which could infuriate when Liverpool are pressing the life out of the opposition, but it is a shortcoming that will be ironed out through good coaching.
It's not an unfamiliar role either, having played there in the 4-1 win at Man City last season – enjoying getting forward and supplying a beautiful backheel for Firmino, and indeed with Germany in the Euro 2016 semi-final against France.
Forcing His Way Back In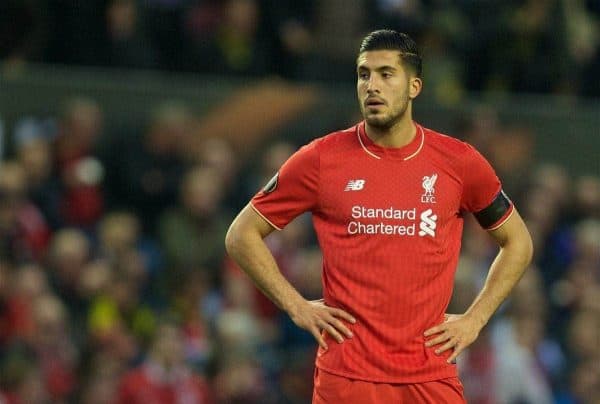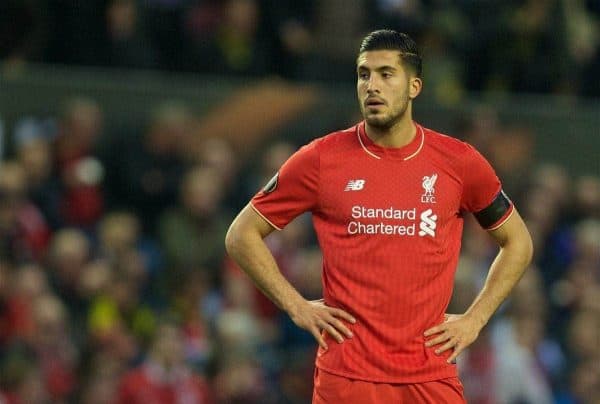 Klopp has shown already that he will never pick players solely on reputation.
His Liverpool side are playing some breathtaking football at present, and the balance of the team looks perfect in almost every respect.
Henderson is excelling in front of the back four, having recovered from a shocking performance at Burnley last month, while Wijnaldum has subtly gone about his business alongside a reborn Lallana.
Given the Reds' lack of European football this season, there are less games for Klopp to rotate his squad in, making Can's return to the team all the more tricky.
He came on in the recent wins against Derby County, Hull City and Swansea City, but still looks to be largely off the pace.
The international break will allow him some more time to improve his fitness, but then bringing him back for the visit of Man United on October 17 feels like a risk not worth taking.

It is testament to Liverpool's current midfielders that Can is having such a struggle getting back into the side, and only injury to one of them will alter that for the time being.
This should be seen as no slight against Can, who remains one of the Reds' best players when fit, and a pivotal part of the club's long-term future.
He is a genuine prized asset, and in Klopp, he has a manager who not only adores him, but can turn him into a monster of a player.
Although Can has done well in a deep-lying role in the past, he should be given a more Gerrard-esque job in the years to come, in order to get the very best out of him.
If push came to shove, Wijnaldum would be the player to make way eventually, rather than Henderson, and there is no reason why Can couldn't flourish in the role the Dutchman is adopting so effectively.
He has all the ingredients to be a top class footballer, and having him back and in full flow will make Liverpool even more of a force to be reckoned with.
For now, though, he has to be patient, and accept that his return to the team may take longer than expected.