It has been a positive start to the season for Jurgen Klopp's Liverpool, with three wins from a possible five in 2016/17 so far.
After a gruelling pre-season that saw the Reds take to the field on nine occasions, including a tour of the United States and a showpiece clash with Barcelona at Wembley Stadium, Klopp's side kicked off the new campaign on August 14.
Beginning with a dramatic 4-3 win away to Arsenal, Liverpool then went on to lose 2-0 away to Burnley, before a 5-0 victory at Burton Albion in the League Cup.
Rounding off their fixtures before the international break with a 1-1 draw to Tottenham Hotspur at White Hart Lane, the Reds then sealed a 4-1 triumph over Premier League champions Leicester City at the new-look Anfield in September.
With Liverpool's next outing not until Friday night, Klopp and his backroom staff can stand back and reflect on a bright first month of the season, weighing up the pros and cons.
Here are the statistics behind Liverpool's first month of the 2016/17 campaign.
Goals – Roberto Firmino, 3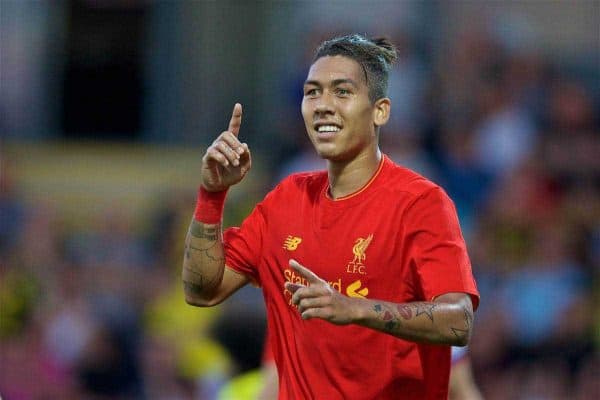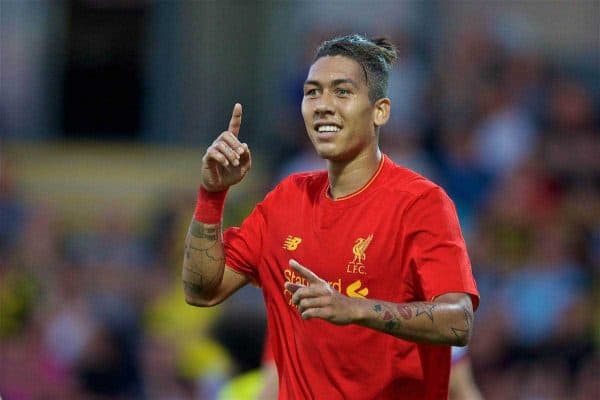 After making the £29 million move from Hoffenheim last summer, Roberto Firmino finished 2015/16 as Liverpool's third-top goalscorer in all competitions, hitting 11 times in 51 games.
The 24-year-old has started the new season in similar form, with the Reds second goal against Burton in the League Cup and a brace at home to Leicester in the league.
Furthermore, with four other players already chipping in with two goals apiece, Klopp can be encouraged by a healthy spread across his attacking line so far.
Assists – Sadio Mane, 3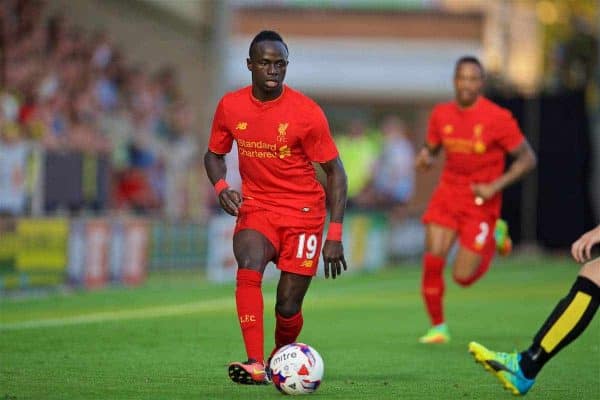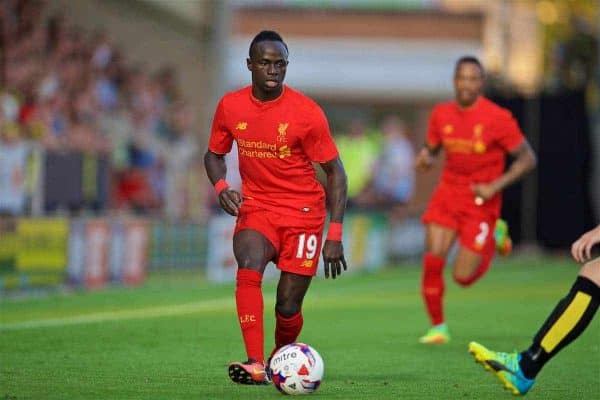 On Sadio Mane's £30 million to Liverpool from Southampton this summer, there were considerable question marks over the Senegalese's ability to step up to the challenge on Merseyside.
But adding to his two goals with a further three assists, the most of any Liverpool player, Mane has started with a flourish at his new club.
Interestingly, both of Klopp's regular full-backs, Nathaniel Clyne and James Milner, have both laid on two goals each so far, while the understated Georginio Wijnaldum has matched this tally.
Clean Sheets – 1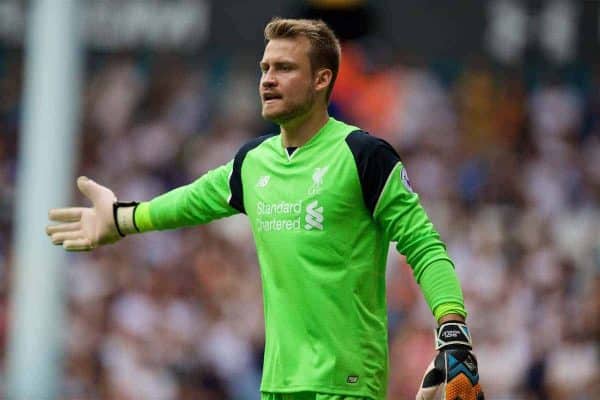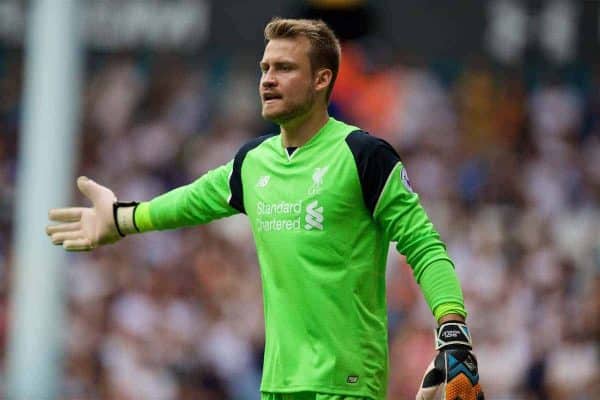 While they may have dropped just three points from four games, Liverpool are yet to keep a clean sheet in the Premier League so far.
Instead, their only successful shutout in the first month of 2016/17 came away to Burton, whose firepower was considerably weaker than the likes of Arsenal and Burnley.
Conceding unnecessarily to Leicester at Anfield comes as a disappointment in this regard.
Key Passes – Roberto Firmino, 3.5 (per 90)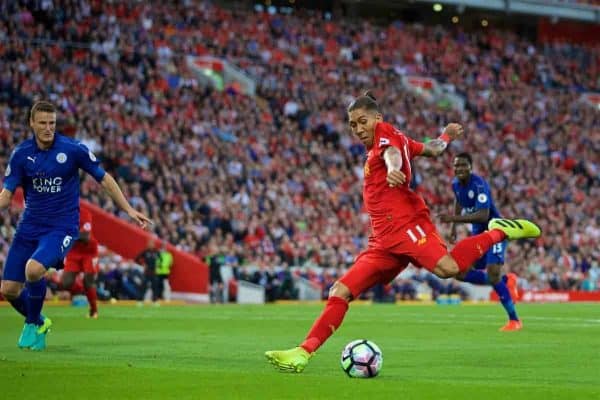 Not only is Firmino the most prolific goalscorer in Klopp's squad so far this season, he has provided the Reds with their creative spark in attack, too.
Key passes are registered when a pass leads to a shot on goal, and Firmino is often on hand to tee up his team-mates in and around the box.
Milner's ability to carve out chances from left-back is a testament to the vice-captain's swift progress in the role, while Wijnaldum is again highlighted as a key creator in midfield.
Passing Accuracy – Ragnar Klavan, 91.4%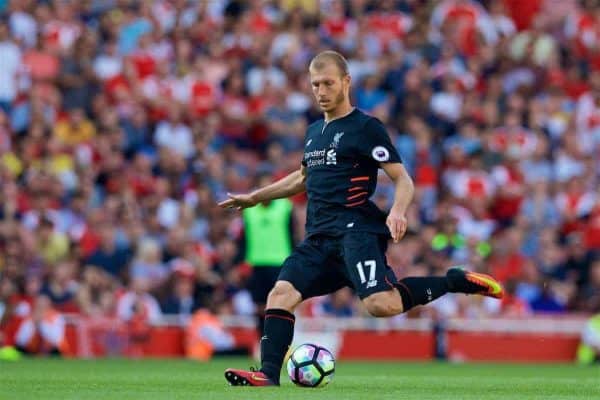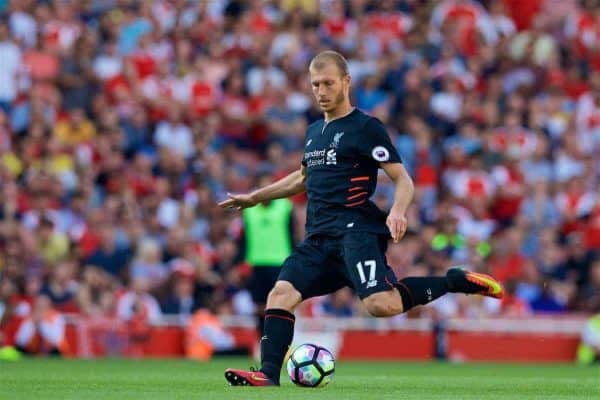 Signed as a third-choice centre-back for Klopp, Ragnar Klavan started the season partnering Dejan Lovren in defence due to injury to Joel Matip.
The Estonian impressed with his composure in possession, and has so far averaged the highest passing accuracy.
Meanwhile, Milner has displayed an economical approach at left-back and Jordan Henderson's neat brand of passing play has provided a welcome platform at the base of the midfield.
Dribbles – Sadio Mane, 3.4 (per 90)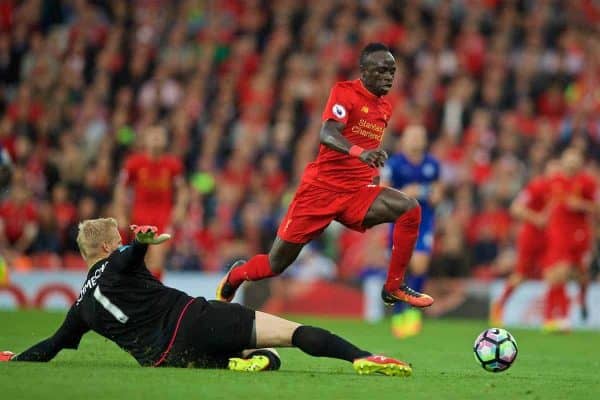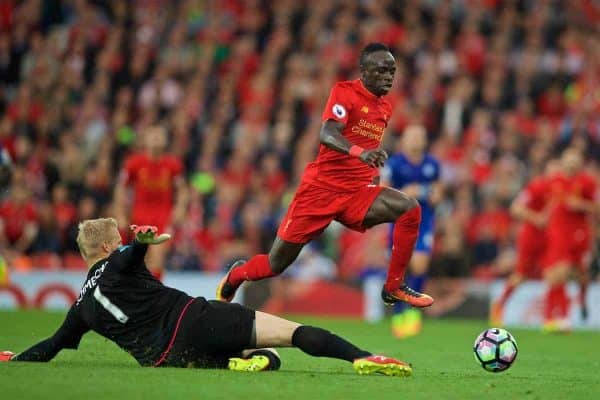 Two of the key aspects Mane has added to Liverpool's attack are lightning pace and a direct brand of forward play, with the 24-year-old always ready to take players on.
This is seen with his average of 3.4 successful dribbles per 90 minutes in the league, more than the similarly attack-minded Sturridge and the fleet-footed, technical Lallana.
Shots – Philippe Coutinho, 6.3 (per 90)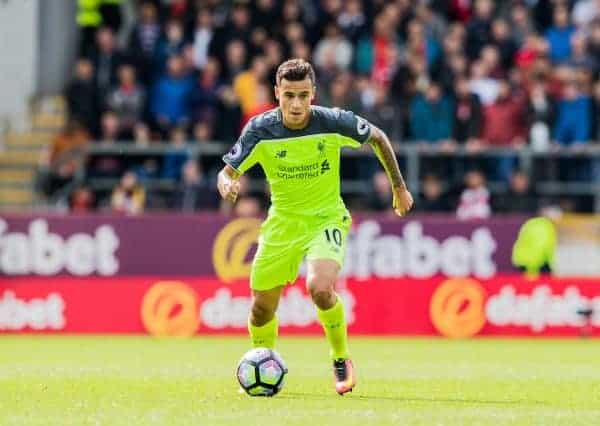 The player with the most shots on goal per 90 should come as no surprise, given Philippe Coutinho's propensity to shoot on sight.
The Brazilian treads a thin line between threatening and frustrating from distance, but is largely given leeway due to his history of beating the goalkeeper from 25 yards.
Tackles – Jordan Henderson, 4.8 (per 90)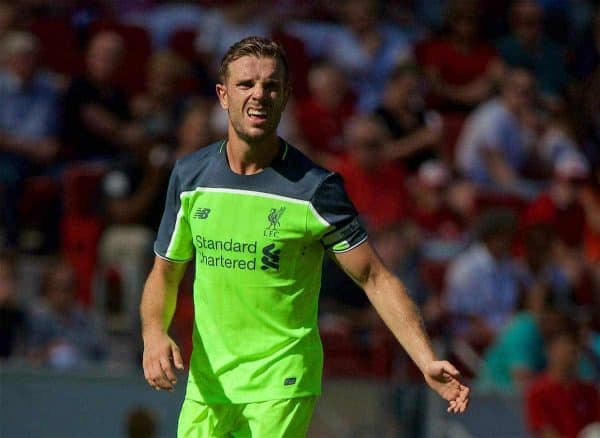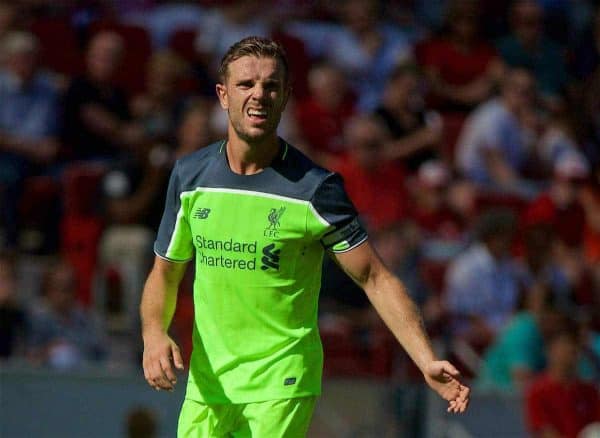 Henderson has been deployed in a new deep-lying role in Klopp's three-man midfield on four occasions so far this season, and as he recently admitted he has "learned quickly," has begun to impress.
His ability to break up play with tenacious defensive work is invaluable—however perhaps most intriguing here is the regularity with which Mane wins the ball back in attack; a key trait.
Interceptions – Joel Matip, 2.5 (per 90)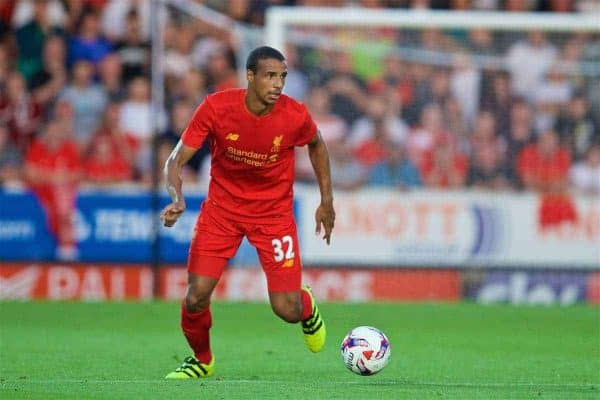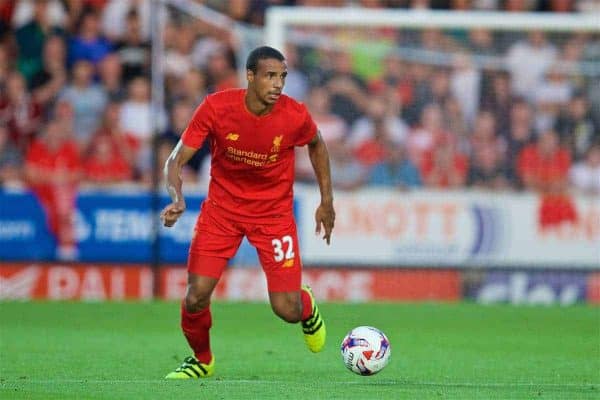 Matip's introduction to Klopp's defensive line has been a revelation, with the 25-year-old lending the Reds a composure and intelligence at the back, showcasing a great reading of the game.
That both Lovren and Clyne also highlighting their ability to step up and win the ball at crucial stages with vital interceptions is encouraging, with Klopp's back line operating on the front foot.
Headers Won – Dejan Lovren, 4 (per 90)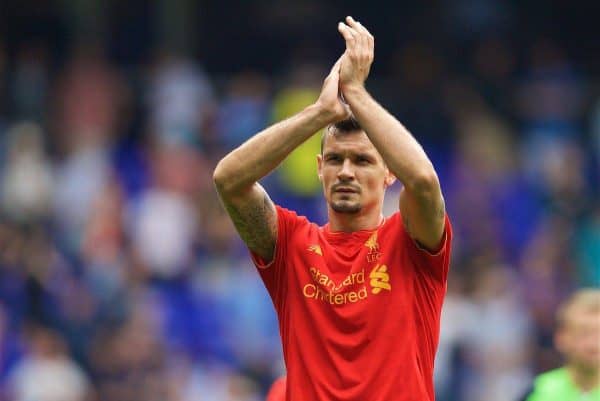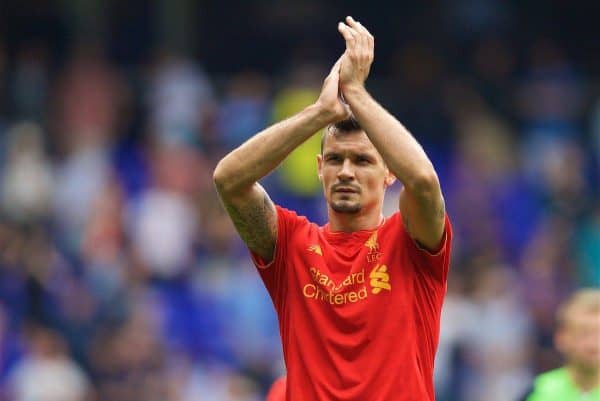 Matip's 6'5″ frame has brought a towering presence to the Liverpool defence, but it is in fact Lovren who has so far proved more dominant in the air.
Lovren, along with Klavan, is an excellent judge of the flight of the ball, and times his jumps well to beat opposing strikers; pairing this with Matip's height is a wise move by Klopp.
Fouls – Sadio Mane, 2.4 (per 90)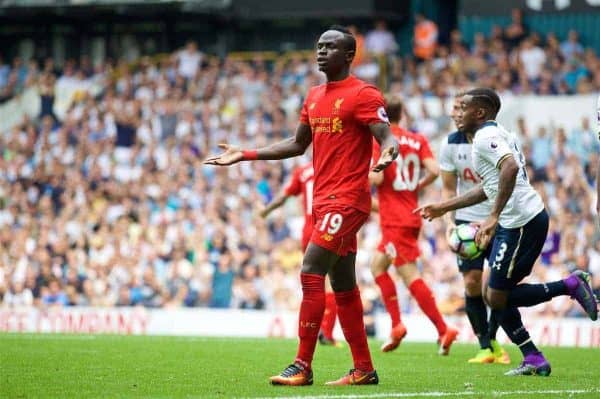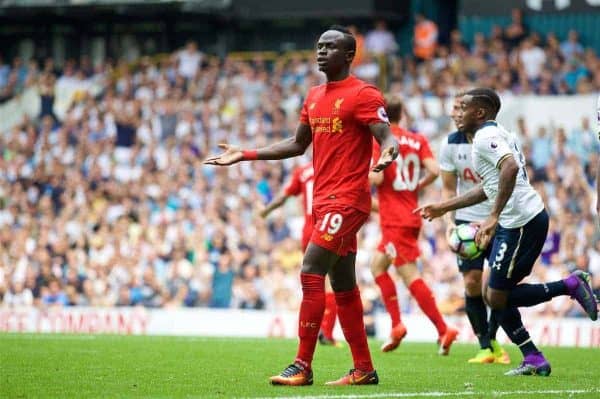 Mane's efficiency in Klopp's pressing system has seen the winger win a lot of tackles so far this season, but his eagerness has also seen him conceded more fouls per 90 than any other player.
The ex-Saints star will need to work on his discipline in the future, for example after nearly receiving a red card away to Spurs, and this is also the case with Henderson in the No. 6 role.
Cards – Jordan Henderson, 3 yellow, 0 red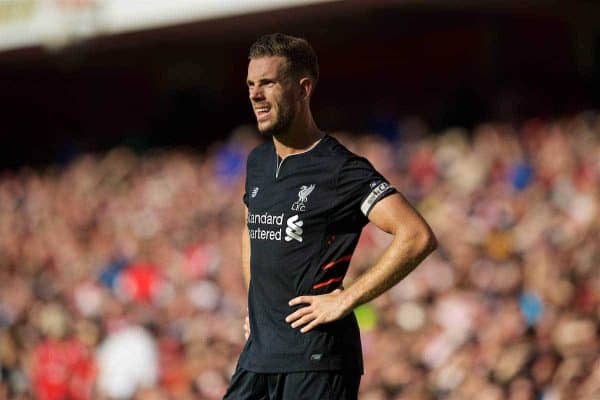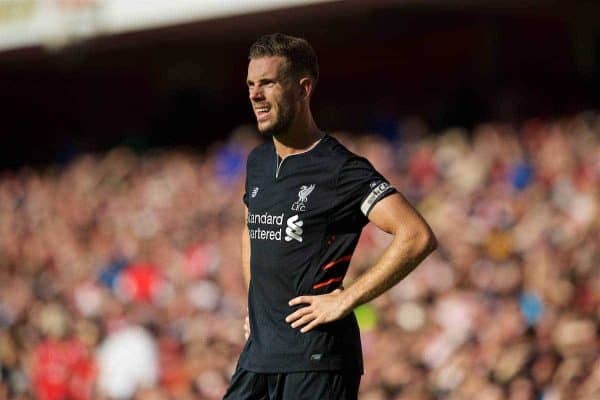 As Lucas Leiva's last nine seasons on Merseyside proves, Henderson's new duty comes with an increased risk of getting his name in the referee's book.
This is clear, with the captain seeing yellow three times in five games already this season, while Lovren must also be careful, having picked up two yellow cards in just four appearances.
Distance Covered – Adam Lallana, 13.1km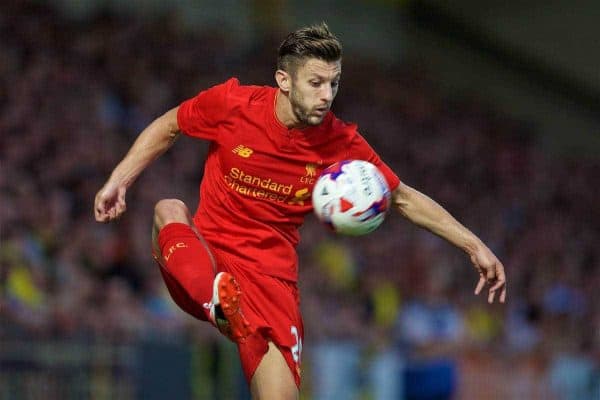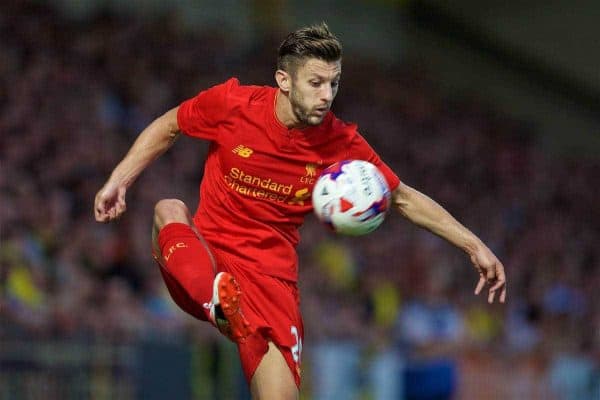 Lallana's transformation to languid, luxury attacker to the leader in Klopp's pressing system has been remarkable, and the No. 20 now serves as his manager's lieutenant in a new midfield role.
Operating as a box-to-box midfielder alongside Wijnaldum, Lallana has already broken the record for distance covered by a player in the league in 2016/17 on two occasions.
Most recently, this came at home to Leicester, when Lallana ran an incredible 13.1 kilometres.
Anfield attendance – 53,075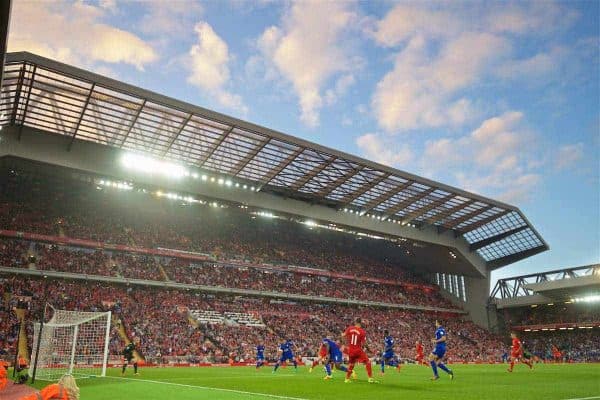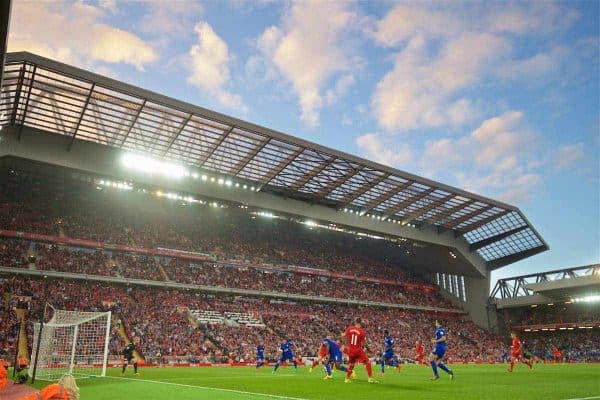 Liverpool played their first game at the new-look Anfield on September 10, and the Reds' biggest home crowd since 1977 turned out to watch Klopp's side take on Leicester.
Following the expansion of the Main Stand, Anfield can now hold 54,074 supporters, but this wasn't quite reached against the Foxes.
No doubt as an enthralling 2016/17 continues to unfold, Liverpool will play to that capacity crowd soon enough.
(NOTE: Per-90 statistics taken from league output; only players with over 100 minutes considered.)