Jurgen Klopp has rejected suggestions Liverpool are a selling club, stressing that upheaval has been required to ensure long-term success.
The Reds are reported to have made the most from players sales this decade than any other side in Europe, receiving a total of £374 million.
While this is largely taken up by the departures of Fernando Torres, Luis Suarez and Raheem Sterling for a combined £159 million before add-ons, it serves as a stark reminder of the club's standing.
The Liverpool squad have undergone something of an overhaul every summer since the arrival of Fenway Sports Group in 2010, with Klopp overseeing another ahead of 2016/17.
But addressing these reports on Thursday morning, Klopp stressed that the Reds "don't need to be a selling club."
"It shows a lot: a club in change, not as successful as everybody wants, so you need to make changes," he said.
"Everybody feels under pressure [at times]. The most important thing is it's the past.
"The past transfer window was busy, I don't want them always to be this busy.
"Development doesn't stop after one year, you should have more time. Success all around is about having consistency.
"Successful teams don't have to change a lot; Liverpool don't need to be a selling club.
"Nobody calls us and says 'sell, we need money', but it's about finding the right squad."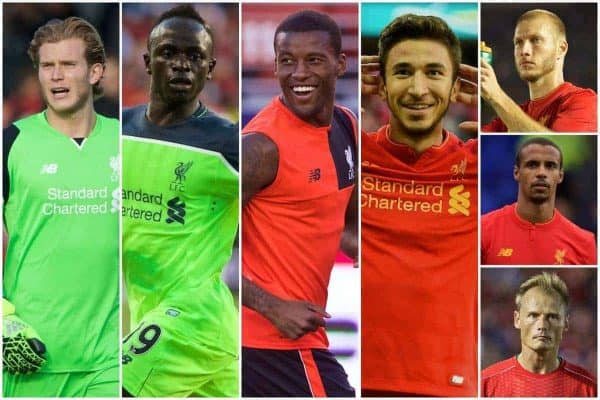 Klopp moved to sign six players during the summer, along with the addition of Marko Grujic, who completed a £5.1 million move from Red Star Belgrade in January but remained in Serbia until July.
This saw the Liverpool squad change significantly, but Klopp insisted this would not happen every summer throughout his tenure.
"I'm not usually that busy in transfer windows, giving away five or six players, but the squad was quite big," he continued.
"We brought in the players we wanted. So if everything is going well we don't have to buy another six next year.
"We feel confident with the squad. It's a sign.
"Change is sometimes good, but everyone was not 100 percent happy in these past years.
"It's not important anymore, because we're here and we try to bring even in this thing more consistency."
Klopp seemingly has further additions in the pipeline, targeting Borussia Monchengladbach's Mahmoud Dahoud and Borussia Dortmund's Christian Pulisic.
But as he underlined on Thursday, Liverpool won't see a plethora of first-team players leave the club again next summer.