Adam Lallana is one of the most improved players under Jurgen Klopp, and Liverpool supporters should be excited about what is to come.
Sunday evening proved to be a memorable one for Lallana, with his last-gasp strike ensuring England overcame Slovakia 1-0 in Trnava.
It was the 28-year-old's first goal for his country, on what was his 27th appearance, and it capped off a display that outshone the rest of his international teammates on the day.
Got a bit overlooked, but Lallana was excellent last night. Creates angles, moves ball on quickly and takes up good positions between lines.

— Tom Williams (@tomwfootball) September 5, 2016
Lallana has been a more authoritative performer for club and country for nearly a year now, and the hope is that we are about to see the very best years of his career.
The current signs are certainly promising.
Finding A New Gear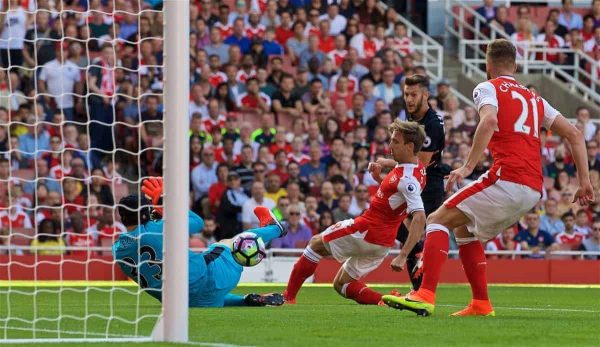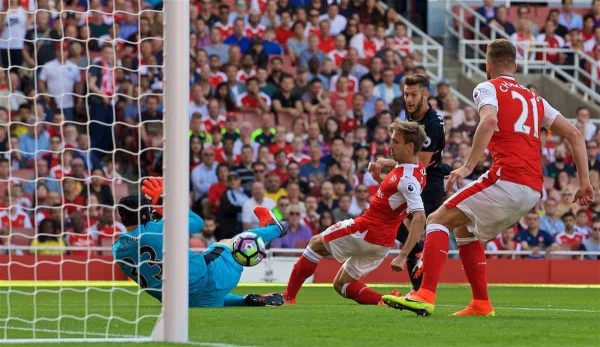 Perhaps the £25million price-tag worked against him, in terms of expectation levels, but Lallana's first year as a Liverpool player was largely underwhelming.
A knee injury delayed his debut, and once he returned, six goals in 41 rather forgettable games left plenty feeling non-plussed.
There was the odd eye-catching moment, most notably his first Reds goal against West Brom in October 2014, but he was a far cry from the Southampton talisman nominated for the PFA Player of the Year award in 2013/14.
To many, he was yet another overrated English player who had been found out at a top club, and it was hard to disagree. There were also reports of him struggling with the move north.
The arrival of Klopp last October represented a real turning point for Lallana, though, and he has gone from strength to strength ever since.
While there have never been any doubts about his footballing ability, he is one of England's most naturally gifted players, a new-found substance has appeared in his game.
Fancy flicks and tricks, hard work and a strong team ethic were there from day one at Liverpool, but it is his end product in the final third that has gone up a significant notch.
Match-winning moments have become more common, whether it be Sunday's winner for England, his stoppage time strike at Norwich City in January or his tie-clinching effort against Villarreal in the Europa League semi-final.

He is a player who thrives most around teammates who are on his creative wavelength, which is why he has often looked so devastating in tandem with the likes of Philippe Coutinho and Roberto Firmino.
Lallana has a beautiful awareness for space, never looking hurried, and when in full flow he is a lovely player to watch.
There is arguably no Liverpool player who has improved more under Klopp, and it has become clear that the Reds manager is a huge admirer.
There have been calls from some quarters to drop him on occasions, but Klopp now sees him as a key man, with his versatility and ability to press the opposition exactly what the German looks for in a player.
A likeable figure, it has been pleasing to see Lallana make such giant strides in 2016, but the key now is for him to keep improving and not rest on his laurels.
Improvements Still To Be Made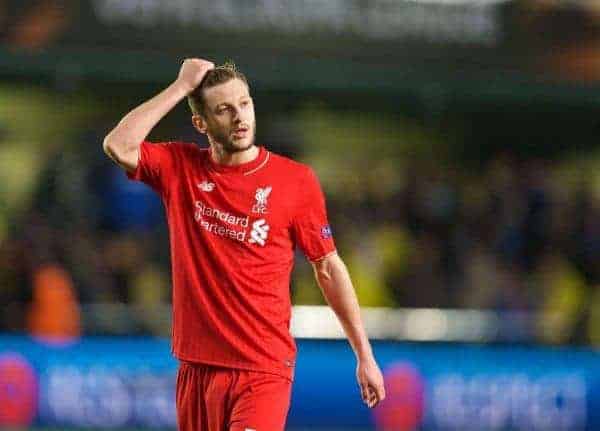 Before this comes across as one long dedication to Lallana, making him sound like England's answer to Andres Iniesta, it is vital to stress that he must still improve further.
Consistency is still an issue – like a number of Liverpool players, he can alarmingly drift out of a game when we most need him – which given his age, is not good enough.
His finishing is also still unconvincing on the whole, with a lack of ruthlessness in front of goal at Euro 2016 the one thing that really let him down.
Lallana is improving in that area, but if he wants to be regarded as one of the Premier League's best players, he must find a consistent flow of goals and assists, whether that be from a central or wide role.
For an attack-minded player of such effortless class and technical excellence, 14 goals in 94 Liverpool appearances is a disappointing return.
On a bad day, the former Southampton captain can still infuriate with his ballet-like movements on the ball, with an ability to hold onto it for too long also a weak point.
His sloppy loss of possession against Arsenal led to Theo Walcott opening the scoring last month, and it is slack lapses such as these that need to be eradicated. Maybe a few less Cruyff turns would simplify things.
Lallana's deficiencies are becoming far less prominent, though, as he continues to gradually win over his long-term doubters.
Crucial Next Chapter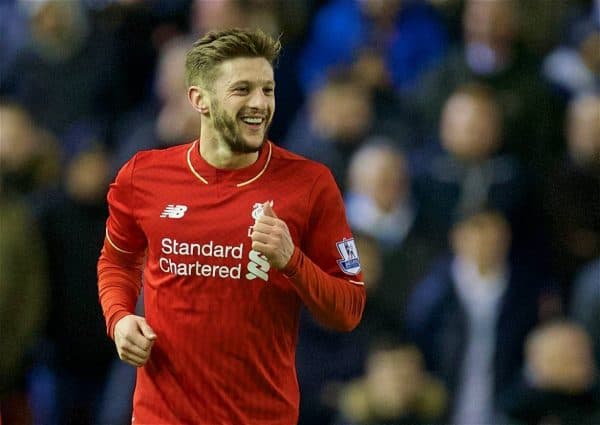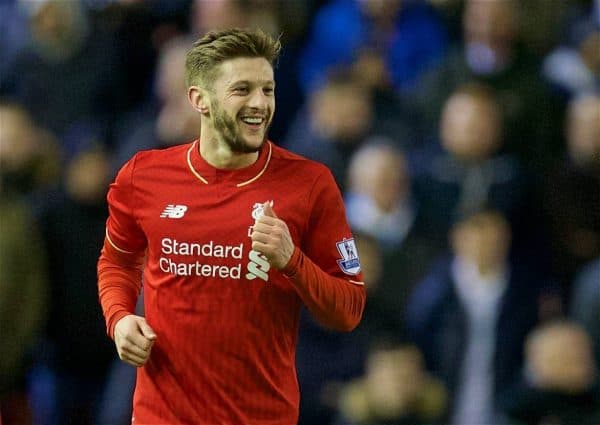 Lallana has risen up the Football League with Southampton as a youngster, matured into a key man and skipper at St Mary's, struggled at Liverpool and now found his feet again.
What happens next is likely to define his entire career.
At 28, he should be at the absolute peak of his powers, and given the fact he hasn't played at the very top level for too long, there should be plenty left in the tank.
He didn't play Premier League football until he was 24, so his energy levels should not be as sapped as someone like Wayne Rooney's were at 28.
Lallana has the opportunity to forge a great reputation over these next three of four years – whether or not he does is likely to be down to the player himself more than anything.

Everything is in place for him to become top class – the trust Klopp has in him is crucial – and he just needs to have the inner belief that he can reach the next level, and grow increasingly influential in all facets of his game.
Despite his huge improvements over the last 12 months, Lallana is still not universally popular.
There are some who remain unconvinced by what he offers, and his continental style is not always as easy to warm to as a player full of passion and grit.
It would be harsh for any Lallana doubter not to heap praise on his recent performances, however, and it would take a stubborn Red not to feel at least slightly excited about the positive direction his career is heading in.
For all we know, Lallana could fail to kick on and find himself out of the Liverpool team before we know it, but there is far more chance that we are about to witness his prime.