Another quiet Daniel Sturridge performance saw the striker criticised after Liverpool's 0-0 draw with Man United, but some of the reaction has been nonsense.
After so much hype surrounding Monday's Anfield face-off, the Reds and their most bitter rivals served up an offering of pure tedium for 90 minutes.
This was both due to Jose Mourinho's sleep-inducing tactics and Liverpool failing to hit top gear. On a night full of low-key performances, it was Sturridge who earned plenty of unwanted criticism for what was an ineffective showing.
The 27-year-old may have struggled for much of the game, but this was once again an example of him being harshly treated.
Frustrating But Unfairly Targeted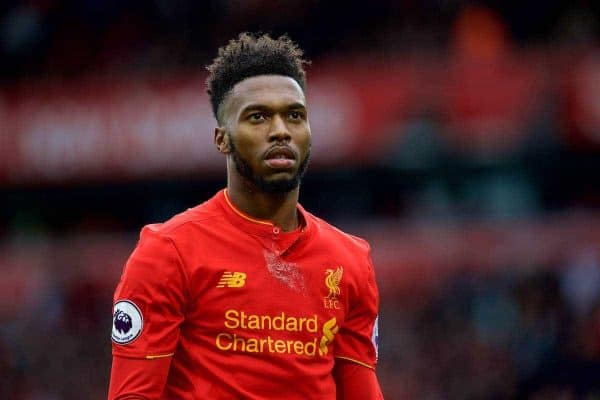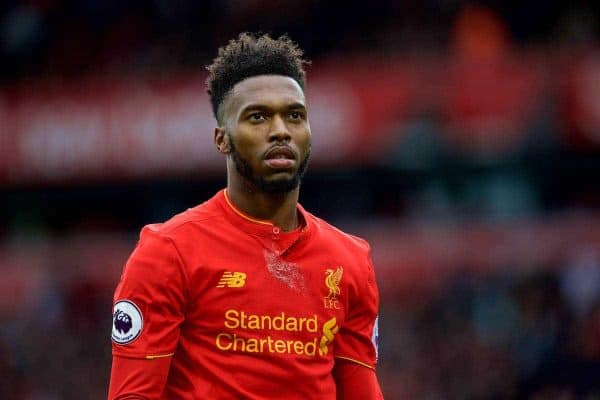 First thing's first, Sturridge did plenty of frustrating things against United that were entirely his own doing.
His touch was sloppy on a number of occasions, and it looked as though he had to overly-think about his next decision when the ball came his way.
Too often, he conceded possession too easily, and his failure to make the ball stick played its part in what was a disjointed Liverpool performance.
He managed just 22 touches in total, failed to win an aerial battle or a tackle and displayed a worrying lack of intensity off the ball.
Despite these downfalls, Sturridge came up against one of the most well-drilled defensive units you are likely to see, and was surrounded for much of the night.
The United centre-back pairing of Chris Smalling and Eric Bailly were immaculate from start to finish, and they never allowed Sturridge the space to work his magic. In front of them, Ander Herrera and Marouane Fellaini protected the space where Sturridge often drops into.
Maybe it is time Sturridge is moved on to a team that'll play to his strengths.

— Sam McGuire (@SamMcGuire90) October 17, 2016
How is it Sturridges fault that no one can pass a ball this half?

— SimonBrundish (@SimonBrundish) October 17, 2016
Mourinho played six at the back for a large chunk of the match, and the service Sturridge received from his teammates was largely non-existent.
Jurgen Klopp was quick to defend his opinion-splitting attacker after the game, saying: "it was a really difficult game for a striker, the way we played it wasn't easy to enjoy for a striker."
The Liverpool manager is right to have stood up for a player who has, at times, been bizarrely picked on in the past.
Perhaps his cocksure demeanour and slightly flash playing style work against Sturridge, but either way, he shouldn't be slaughtered in the manner he is in some quarters.
What Sturridge's performance did highlight was a worrying trend, however, and there are doubts about his long-term influence at Anfield.
Unsuited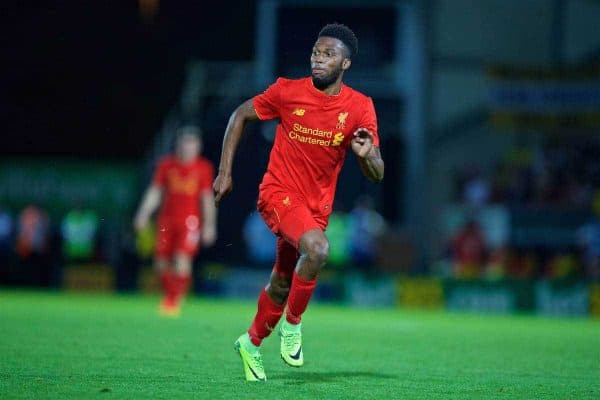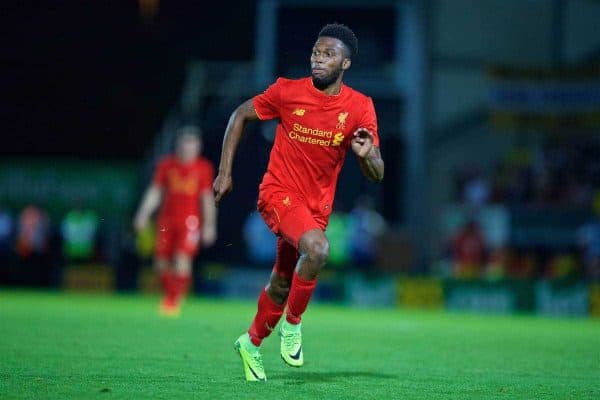 Sturridge is undeniably a footballer of outrageous quality, especially in front of goal, but occasionally a player just won't fit into a manager's plans.
Klopp will always defend the striker to the hilt in front of the media, but he will be seriously questioning whether he is part of his future plans.
The injury woes that Sturridge has suffered has seen him lose a yard of pace, and he doesn't have the off-the-ball attributes to shine for a Klopp side week in, week out.
It was no surprise that Liverpool only really went up a gear when the Englishman was replaced by Adam Lallana on the hour mark, with his compatriot offering far more legs and potency.
It allowed Roberto Firmino to slot back into the central role he has excelled in this season, and the Reds looked far better for it.
The Brazilian offers so much more than Sturridge in terms of work-rate and defensive intelligence – something that gives him a huge head start over his fellow striker.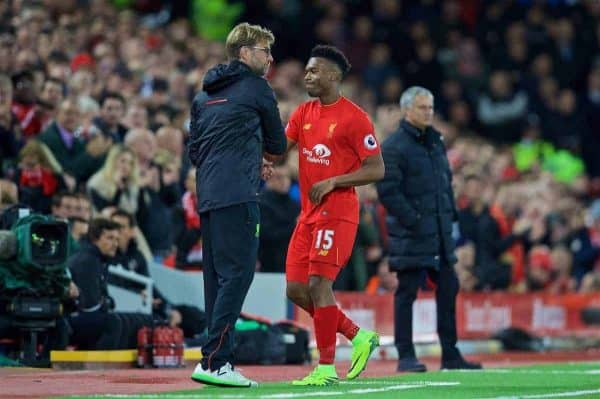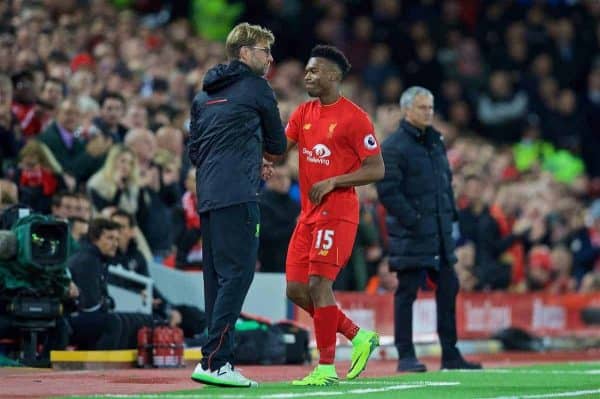 Granted, United legs were tiring when Lallana came on, and Sturridge may have made an impact of his own from the substitutes' bench, but it was still telling how dangerous Liverpool looked without him on the pitch.
Sturridge was largely static during his hour-long cameo, whereas the Reds' relentless attacking unit resembled a game of Pac-Man without him there.
12 months ago, any supporter would have scoffed if they had been told Sturridge wouldn't be in the Reds' first-choice starting eleven at this point, but that is exactly where we stand.
The front-three of Sadio Mane, Philippe Coutinho and Firmino has looked devastating in tandem, while Lallana's impact behind them has also ensured he is one of the first names on the team-sheet.
There should be no doubting the ability at Sturridge's disposal, but his chances of regular football at Liverpool are starting to look slimmer by the game.
Middle Ground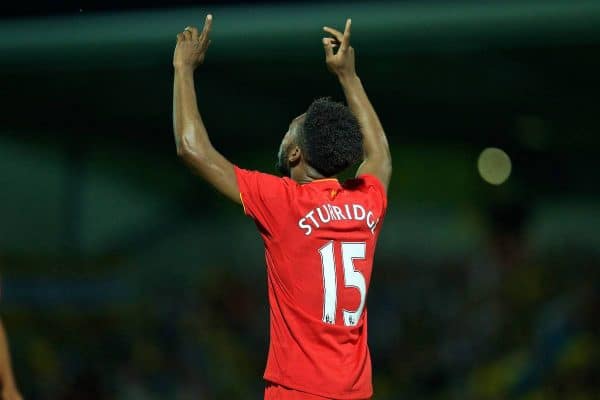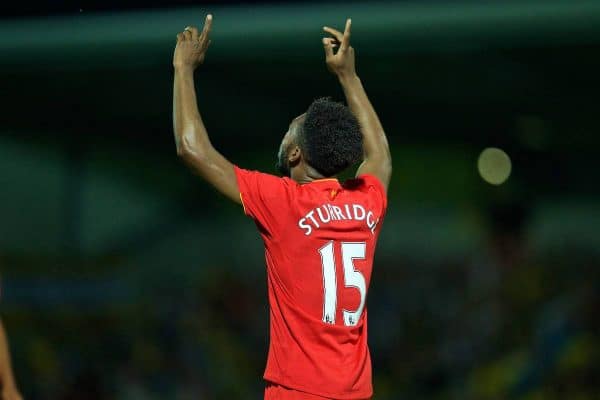 As is so often the case with footballing opinion these days, there are generally two extreme views when it comes to Sturridge.
Those who adore him will claim he is treated dreadfully, and that he should "move to a club where the fans will appreciate him", while his detractors struggle to tolerate what they perceive to be a selfish player.
There is a middle ground when it comes to the former Man City and Chelsea man, though.
He has been a fantastic signing since arriving in January 2013, scoring 55 times in 100 appearances, and there are few better finishers in the Premier League.
Some of the condemnation coming his way has felt nasty and lacking substance, and a section of the fanbase have never fully accepted him.
On the flip side, his performances have struggled to convince since Klopp arrived on Merseyside a year ago, and his style of play does not go hand-in-hand with his manager's.
Selling Sturridge in the near future would be a mistake, unless the player himself wants to leave, and he can still play an integral role when called upon.
Every footballer suffers from a crisis in confidence and form, and having not scored a Premier League goal yet this season, Sturridge is experiencing that for the first time in a Liverpool shirt.
Should he find his feet again, the England international will prove his worth, but Monday's bore draw against United showed he is now far from indispensable.