Liverpool manager Jurgen Klopp has insisted he was "never in doubt" about Daniel Sturridge, after the striker consigned Tottenham Hotspur to League Cup defeat.
Sturridge struck twice as the Reds secured a 2-1 victory over Spurs in the round of 16, reaching the quarter-finals of the competition for third consecutive season.
These were the third and fourth goals of Sturridge's campaign so far, but with each coming in the League Cup, and none in the Premier League, his status under Klopp is highlighted.
The 27-year-old is behind Roberto Firmino in the centre-forward pecking order, but speaking to reporters after the game, Klopp stressed that Sturridge was not out of his thoughts.
"That's his talent, that's his strength," he said, praising the striker's impact.
"He's a finisher, he's a really good striker—no doubt about this.
"I was never in doubt about him, even when he didn't score, that's not in question. We don't have to discuss quality or anything."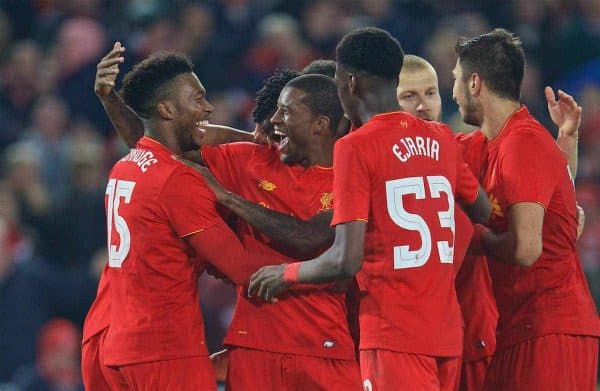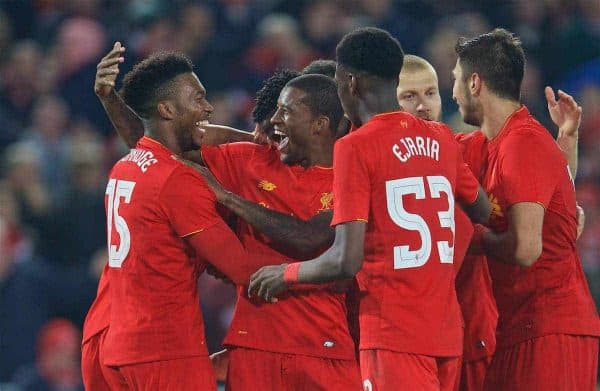 Sturridge missed a handful of opportunities to put the result beyond doubt, most notably missing the ball on the slide after Divock Origi found him in front of an open goal.
But continuing his praise of the striker, and his side's performance overall, Klopp said goals did not mean everything in his assessment.
"Divock Origi didn't score tonight, but I think he played quite well; Danny Ings when he came in didn't score, but he played really well," he continued.
"That's the thing. Daniel, wonderful goals for us, really important I would say in the right moments.
"We could have scored three or four, he could have scored, other players could have scored.
"Then it would have been perfect, so it was really good."
Liverpool are now in the hat for the quarter-final draw on Wednesday, and could face off against the likes of Newcastle United, Arsenal or Hull City, who all won on Tuesday night.