After 12 months with Jurgen Klopp in the Anfield dugout, we look a look at how he's moulded Liverpool during his year in charge.
When it comes to tactics, Klopp is already one of the most talked about managers in Premier League history.
Arriving on Merseyside, he inherited a team who had operated using a number of tactical systems under outgoing manager Brendan Rodgers.
Some of the Northern Irishman's systems worked well, others were unnecessary, and several were baffling.
The players had been schooled in plenty of tactical theory, but when it came to putting them into practice, Rodgers' sides often fell short.
The task for Klopp was to drill the players in his own brand of football, which is disciplined in some areas but flexible in others.
The German's outlook on the game is as much a state of mind as it is a set of tactical instructions, and one of his biggest jobs was to change the collective mindset of a team low on confidence.
System Config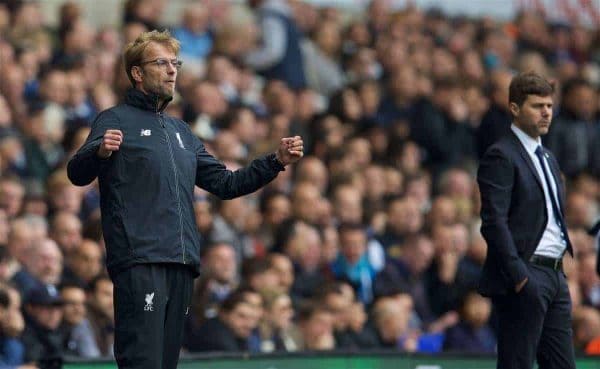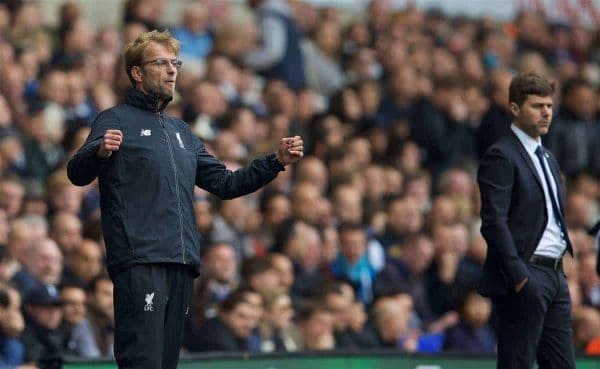 In his first game in charge, against Tottenham Hotspur at White Hart Lane, Klopp gave a sign of things to come.
The formation was somewhere between a 4-2-3-1 and a 4-3-2-1, as James Milner shuttled up and down on the right wing, often joining Lucas Leiva and Emre Can to form a three in midfield:
Liverpool vs. Spurs – October 17, 2015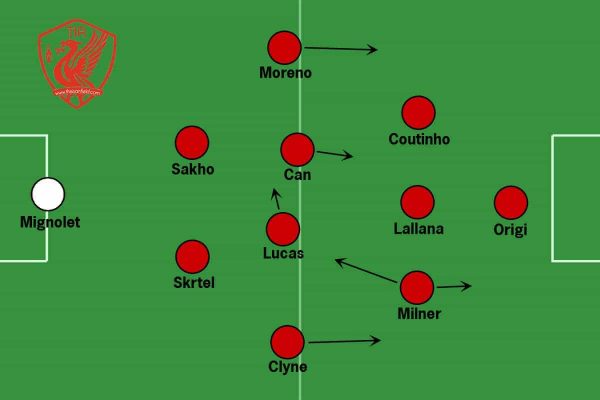 There were early signs of the fabled gegenpressing, and Liverpool became the first team that season to outrun Mauricio Pochettino's side.
It was a game which rarely paused for breath, and while pressing wasn't new in English football, there was a different kind of madness born from Klopp's methods.
After this hybrid formation—the shape of which depended a lot on Milner—other formations were used, including the more traditional 4-2-3-1, a 4-1-4-1, a 4-4-2 diamond and something close to the 4-3-3 currently on show.
This 4-3-3 made a particularly successful outing in a 4-1 win at Manchester City in November, when the Brazilian double act of striker Roberto Firmino and attacking playmaker Philippe Coutinho ran riot.
This was at a time when playing Firmino as a centre-forward was seen as out of the ordinary, but he has now become a vital part of the system, often as the No. 9.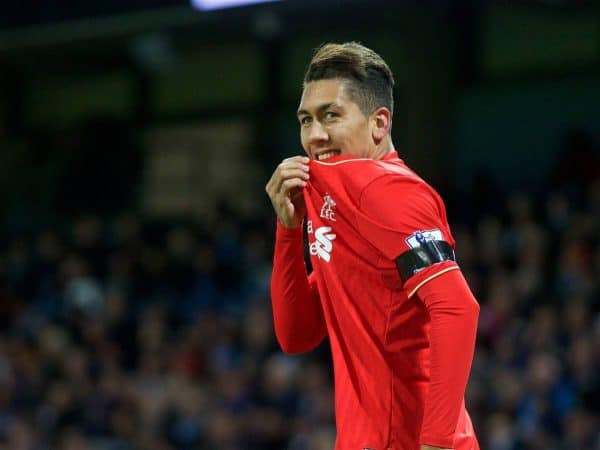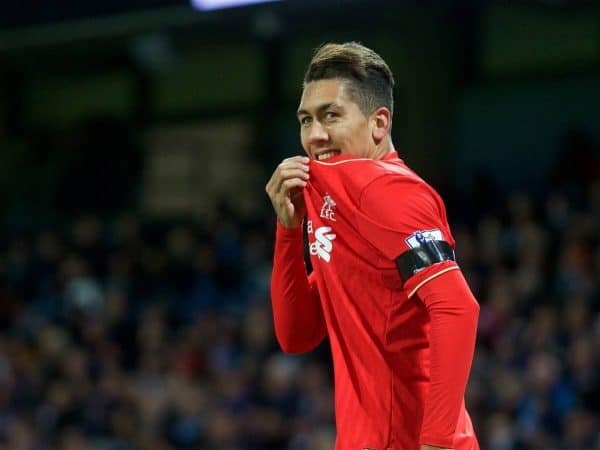 Like many managers, Klopp will often dismiss the idea of a set formation, but every system needs a starting shape and he'd always had a penchant for the 4-2-3-1.
It's the system he'd used at Borussia Dortmund, and journalist Mohamed Moalim was able to capture an image of Klopp's tactics board prior to their Champions League last-16 tie against Malaga in 2013:

The system has origins in the 4-4-2 he played in at Mainz 05 under his biggest influence, Wolfgang Frank, but the movement of the wide players, and the wondering of Mario Gotze, created the 4-2-3-1 he became known for.
Counter-Pressing: Liverpool's Most Effective Playmaker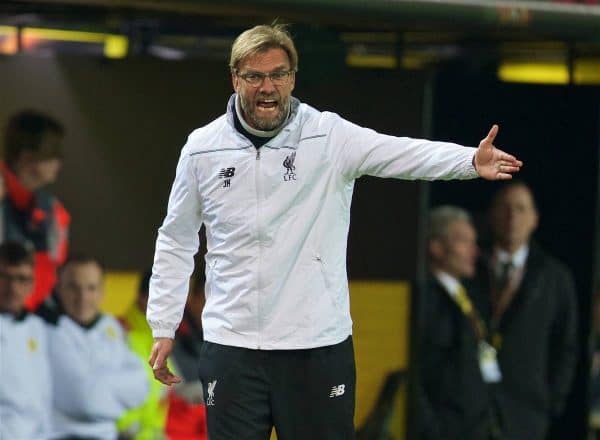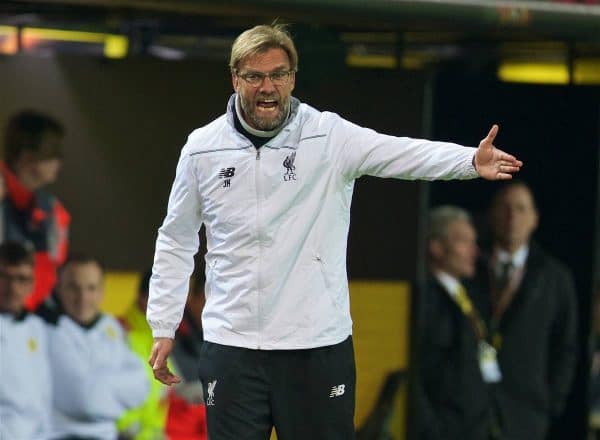 The other thing Klopp is known for, and now almost synonymous with, is gegenpressing.
In English it translates as counter-pressing, and describes an aggressive, organised press to regain possession when the ball is lost higher up the pitch.
The manager has said that "no playmaker in the world can be as good as a good counter-pressing situation."
His thinking behind this is that a passing move often requires slow buildup play, but a counter-press can create chances within seconds.
Organisation is key to the tactic, and it's more complicated than the apparently random closing down we often saw under the previous management.
Klopp's pressing isn't simply closing down—it's a group of players all functioning as one to smother the opposition as they look to launch a counter-attack.
If one player fails, the whole thing falls down and often ends up with the opposition isolating the Liverpool defence.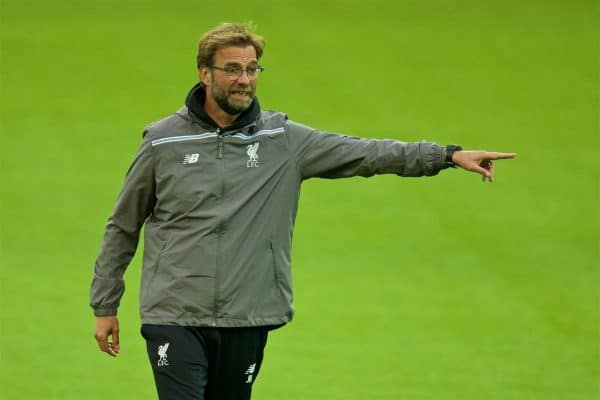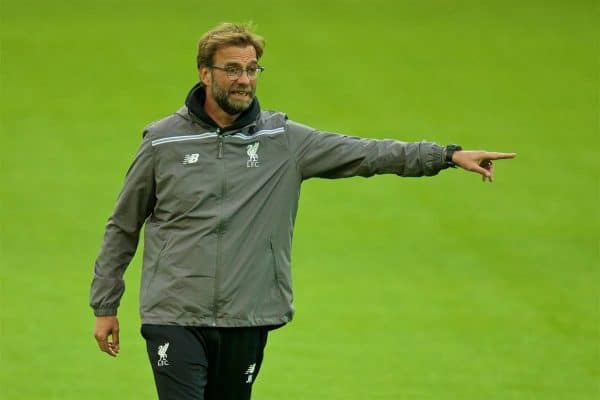 It's for this reason that a team of players can't be turned into a gegenpressing machine overnight.
It takes hours of work in training to reach the required levels of fitness and understanding.
On joining Liverpool, Klopp found himself with very little time on the training pitch due to the sheer amount of games the team were playing in the Europa League, League Cup, Premier League, and FA Cup.
They played 63 games in total last season, and this, plus the lack of a pre-season with the players, meant that it was tough to instil his ideas fully during his first campaign.
To put this into perspective, last season's Champions League winners, Real Madrid, played 52 games.
2016/17: A Little Better All The Time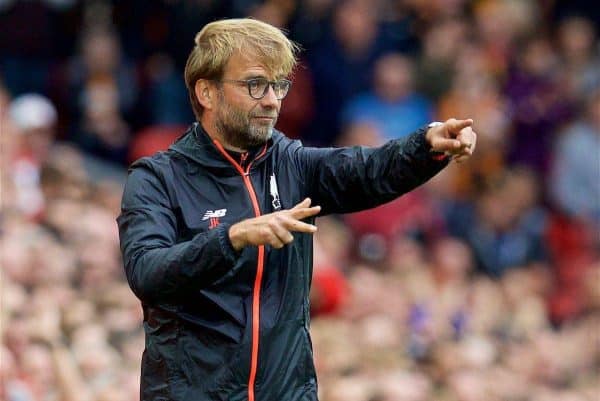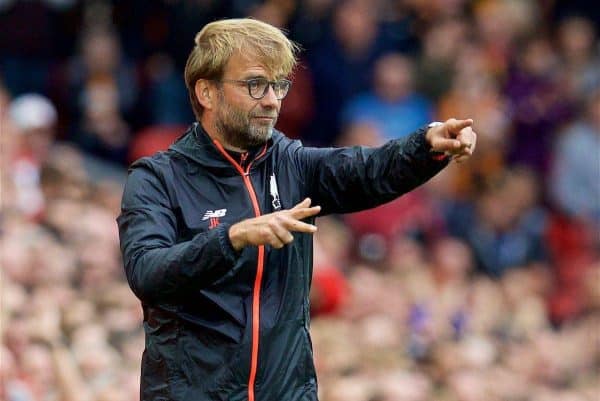 Fast-forward to the 2016/17 season, and the team are getting closer to what Klopp wants in this part of the game.
He went as far as to say that the 5-1 victory over Hull City at Anfield in September was "the best game of counter-pressing we've played."
From the opening pre-season game against Tranmere Rovers, to the recent 2-1 win at Swansea City, the team have primarily been setting up in a 4-3-3, which might have come as a surprise to many Klopp followers.
But again, the manager doesn't want to place the emphasis on system or shape, telling Jamie Carragher during his recent appearance on Sky Sports' Monday Night Football that "system is what you give the players when they have to defend, we don't think too much about system."
The playing style will remain similar regardless of the positions assigned to the players on the pitch, and though certain aspects of this style are disciplined, players need to leave their starting position on a regular basis when pressing, and when attacking. It's both well-drilled, and fluid.
New Balance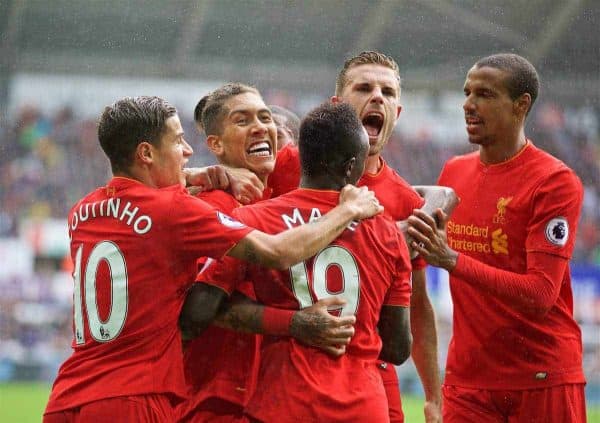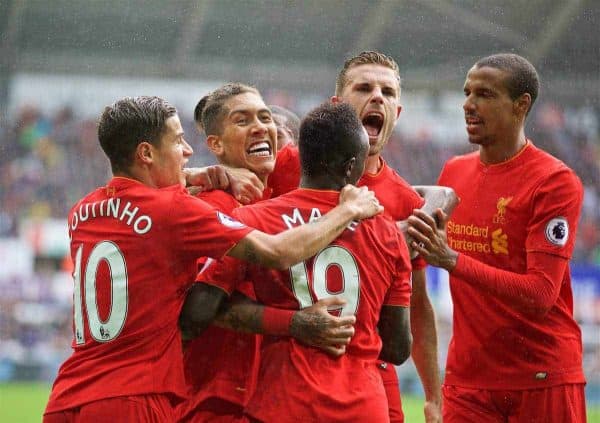 In attack, the introduction of Sadio Mane has been a revelation. He can provide the width of a natural winger which helps to break down stubborn, narrow defences, and he also has the drive, directness and two-footedness of an inside forward.
Mane will regularly run into the striker's position if Firmino drops deep, while the forward runs from midfield can also be relentless.
This attacking intent from midfield is one of the main differences between the 4-2-3-1 and the new 4-3-3. The second central midfielder, or the No. 8, is now further forward: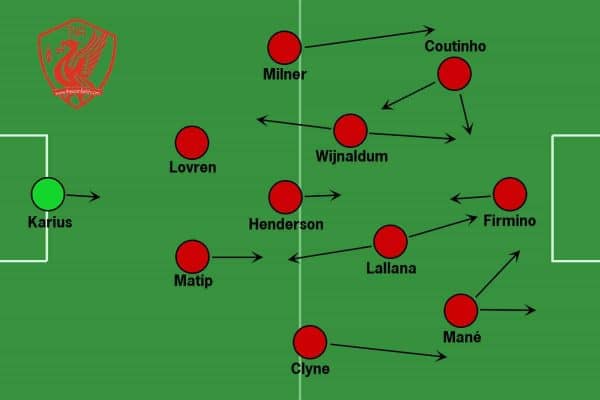 In the 4-2-3-1, one of Adam Lallana or Georginio Wijnaldum would be starting from a position alongside Jordan Henderson, but now they're up alongside the wide attackers.
This makes the higher press easier to implement, and it could be something which Klopp has used to tailor his style to be more effective in the Premier League.
Behind them Henderson has become key. So much so that there won't be many average games from the Liverpool captain. He'll either be instrumental to the success of the team, or one of the main reasons for its ineffectiveness.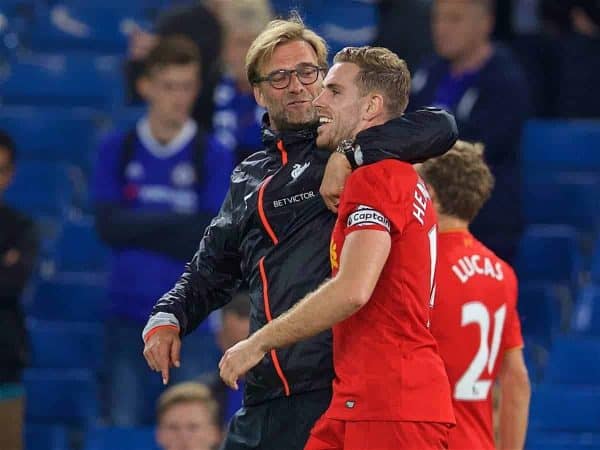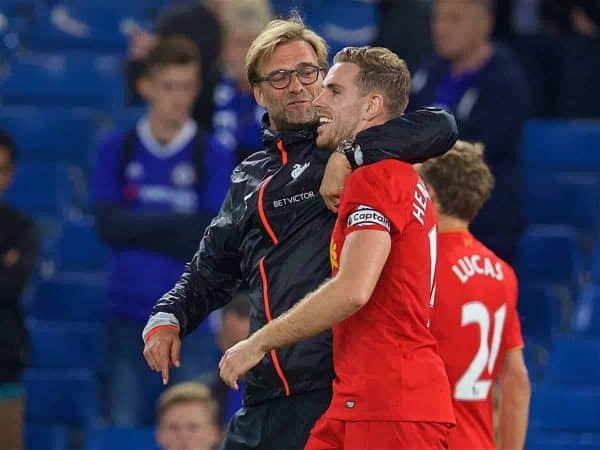 Though Wijnaldum and Lallana will track back to help, as seen against Hull, a lot of the time Henderson will be patrolling a large area of the pitch on his own thanks to the switch to a one-two midfield.
It's a big responsibility, and as he grows into his captain's role it's a responsibility he could relish.
Behind him the centre-backs are stepping out into midfield as Joel Matip, Ragnar Klavan, and Dejan Lovren look to pick passes into attackers as well as offloading the easy ball to Henderson or one of the full-backs.
And speaking of full-backs, the role of Milner and Nathaniel Clyne is to chip in on both sides of the game, providing support in attack, clout in the half-space, and protection from out wide in defence.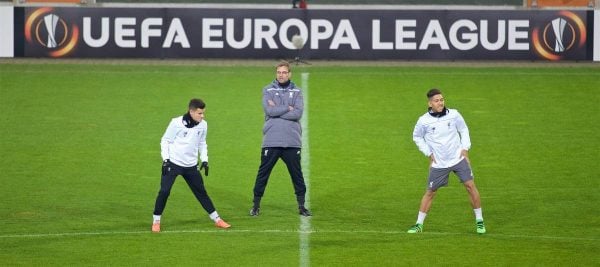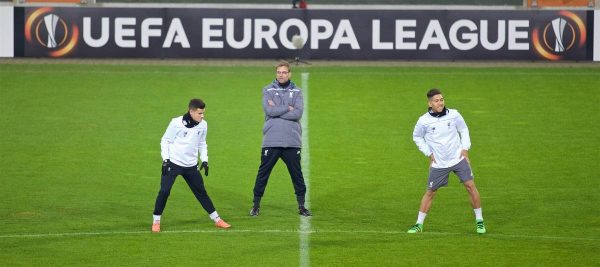 Finally, Firmino and Coutinho are the attacking spark which can make the difference in the final third.
On their day they're up there with the best players in the league, and both are ideal for Klopp's counter-pressing system.
The pair possess work rate, guile, tactical intelligence, vision and creativity once the ball has been won back—and, most importantly, an eye for goal.
Tomorrow Never Knows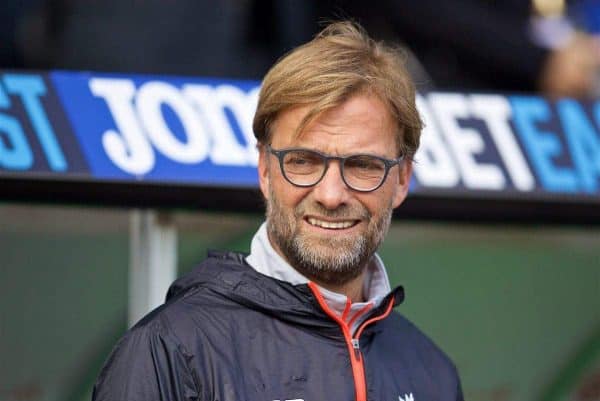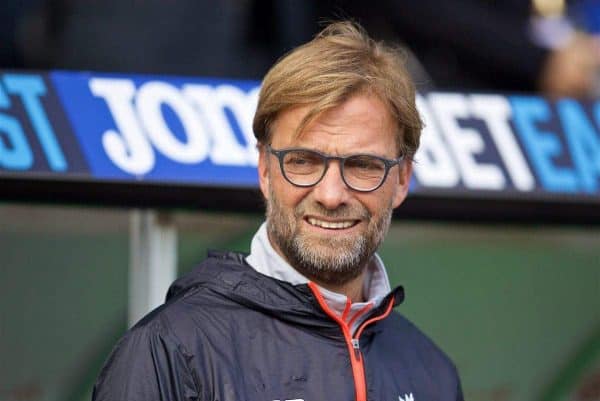 Klopp has assembled a unit with some outstanding individual parts. A few are simply doing a job, but when the machine is so well-oiled and so effective, then merely doing the job at six or seven out of ten is often enough.
Heading into the next part of this tactical evolution, it'll be interesting to see if the manager has any more tricks up his sleeve.
Will he revert back to the 4-2-3-1 as he hinted that he would in an interview with The Anfield Wrap at the start of the season, or will he make subtle changes to what we're already seeing?
Either way, the tactics of Jurgen Klopp have got people talking about this side of the game with more interest than ever before.
All that's needed now is for these tactics to start taking trophies.