Author Simon Hughes' new book Ring of Fire: Liverpool Into the 21st Century is a must-buy for any Reds supporter. We get the lowdown on it from the man himself.
Having already released two other hugely entertaining books—Red Machine: Liverpool FC in the 80s and Men in White Suits: Liverpool FC in the 1990s—the third of Simon's nostalgic series went on sale on August 25.
It takes an intriguing look back at Liverpool throughout the 2000s, with 11 in-depth interviews with some of the most influential figures during an up-and-down decade at Anfield.
Whether it be goalscoring machines such as Fernando Torres and Michael Owen, former chief executive Rick Parry or treble-winning former manager Gerard Houllier, there is wonderful insight everywhere you look.
We spoke to Simon to discuss various aspects of the book, from Owen's legacy to Liverpool's chances of glory this season.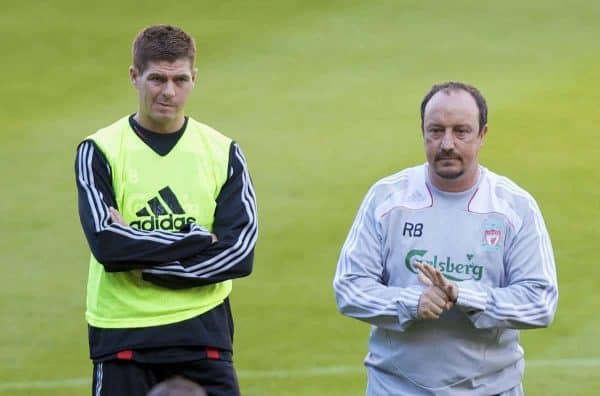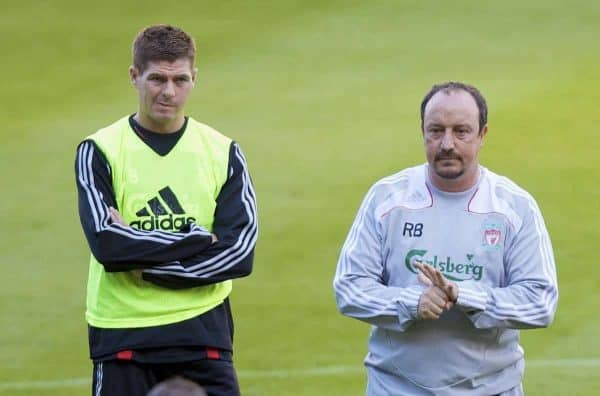 There appeared to be an attempt on your part not to just interview the usual suspects (Steven Gerrard, Rafa Benitez etc.). Was there a key reason for this?
A couple of reasons. I was told that the strength of the other books I've written were the interviews with the individuals that many people would deem as the lesser lights—Michael Robinson or John Scales being examples.
I realised, however, that the 2000s is a decade where footballers are changing and that, perhaps, many of the lesser lights don't necessarily have interesting stories to tell like they did in the past. Consequently, I realised there needed to be more of a sprinkling of stardust in this one—which explains why Xabi Alonso and Fernando Torres are in there.
Ultimately, I decided that if someone's story was thought-provoking—or different to common perception—they would be included if willing to speak to me and give me the time that was needed to get to understand them a bit more.
Initially, I wanted to interview Steven Gerrard but then he released his second autobiography and this made me question whether I would get anything original. Similarly, Rafael Benitez is still active and has more to lose by being completely open.
Red Machine and Men in White Suits were underpinned by the accountability of the stories.
One day I'm sure someone will publish a fascinating interview with Rafa where the reality of his life and career is revealed. Circumstance dictated that it wouldn't be in this book.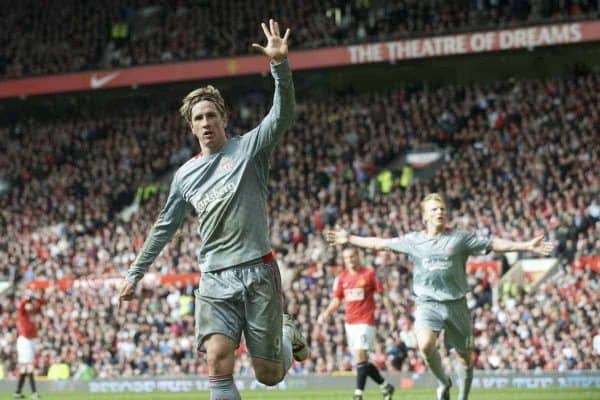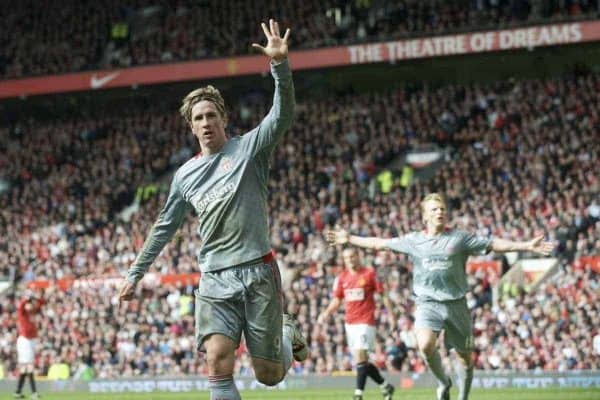 Who did you find the most honest and insightful to listen to when you interviewed them? No doubt some were more cagey than others?
I decided at the beginning that if I met someone and the interview didn't turn out to be particularly enlightening that I would not use it in the book. Each person interviewed was made aware of this in the nicest possible way.
Thankfully, this did not need to happen. The interview with Fernando Torres was the one that excited me and troubled me in equal measure because I wasn't exactly sure what he would say because of his introverted personality.
I had interviewed him several times at Liverpool and knew his agent well. I was also aware that not all was as it seemed when it came to the circumstances of his departure to Chelsea.
He was pretty nervous at the beginning of our meeting in Madrid and the mood was more serious than any of the other interviews. There were a lot of issues he hasn't spoken about to anyone in the media before and, indeed, a lot he wanted to get off his chest.
In the end, he guided the interview on a course I did not expect, which resulted in me listening carefully rather than asking questions. Maybe it was a cathartic experience for him.
All of the people interviewed in the book were open because I made it clear how much detail would be needed to make it work.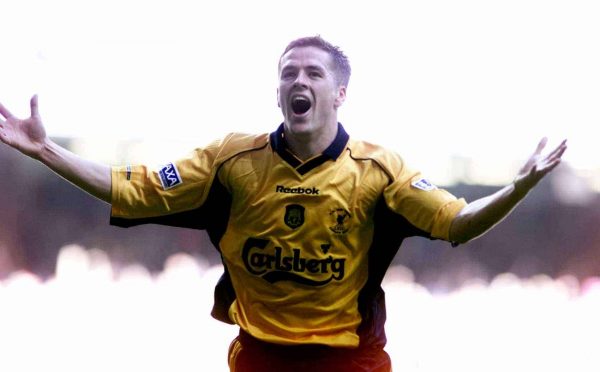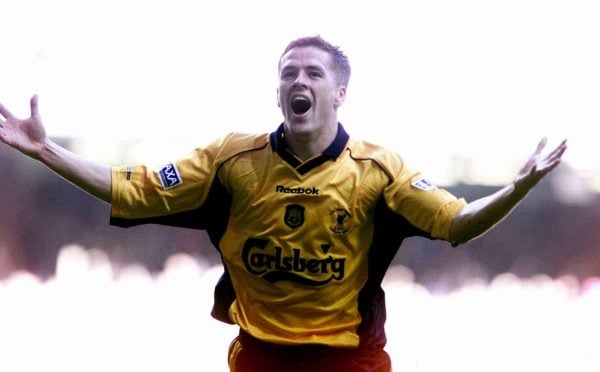 The Michael Owen interview was a personal favourite, and he came across very differently to the public's perception of him. Do you think he deserves an element of forgiveness from the supporters now, having opened up about what really happened after he left the club?
I suppose it's not for me to tell people what to think about Michael Owen. All I can do is try and tell his side of the story accurately and fairly.
What I can say is—and this is only my personal view—it should be remembered what he did for Liverpool. He was a world-class player who was reliable and never hid from responsibility.
I find it quite sad that he's no longer thought of as one of the all-time greats because when he played for Liverpool he really was great.
His story proves that you can score 100s of goals and provide moments that define seasons but if you leave at the wrong time, you lose the PR game and you then end up signing for Manchester United, it counts for very little.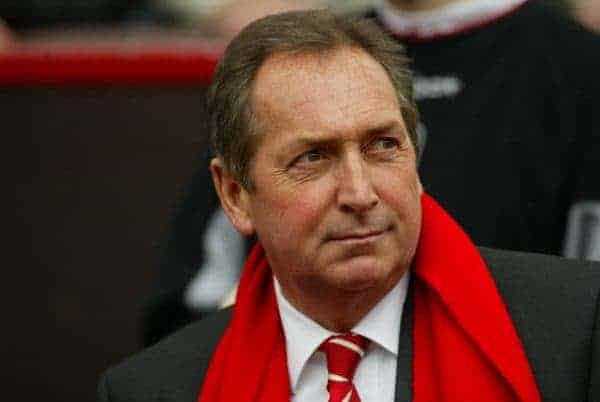 Gerard Houllier clearly believes he did an excellent job as Liverpool manager—do you think he's now underrated, because of the way things ended at Anfield?
Yes. Gerard helped propel Liverpool into a more modern club quicker than anyone expected and achieved a level of success which should be standard for a club of Liverpool's size, a standard which sadly no longer seems to be as relevant.
His illness was untimely from a career point of view and had he remained healthy, I think inwardly he believes Liverpool would have won the league when he was there.
Sadly for him, the last two years of his reign defines the way he is remembered. He probably stayed too long in the end.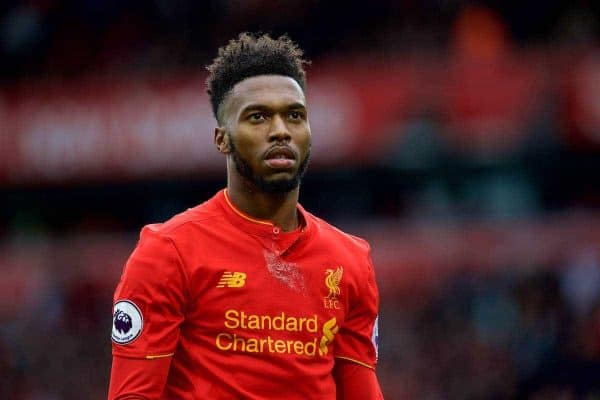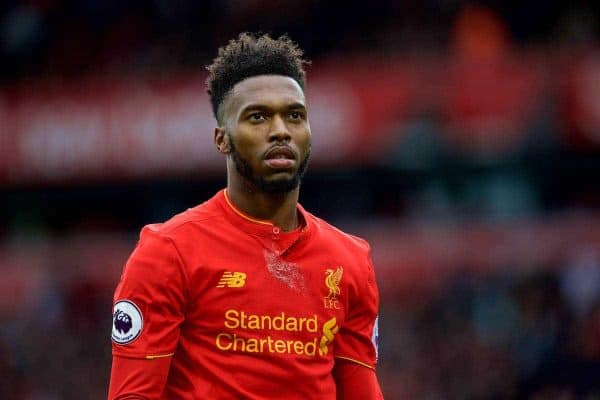 The 2010s have been full of drama at Liverpool—who would you love to interview from this decade? Should a future book on the "noughties" (hate that saying) arise?
The noughties sounds terrible doesn't it? When I mentioned that I'd like to interview Roy Hodgson at the launch of Ring of Fire a few weeks ago, a number of people in the crowd began to heckle.
I can understand why obviously but his reign cannot be ignored as one of the most interesting in Liverpool's history, mainly for its weirdness and unique narrative.
David Peace should write a book about it. Luis Suarez is an obvious one. I'd like to interview him in Uruguay.
The character that interests me the most, though, is Daniel Sturridge. He's mysterious.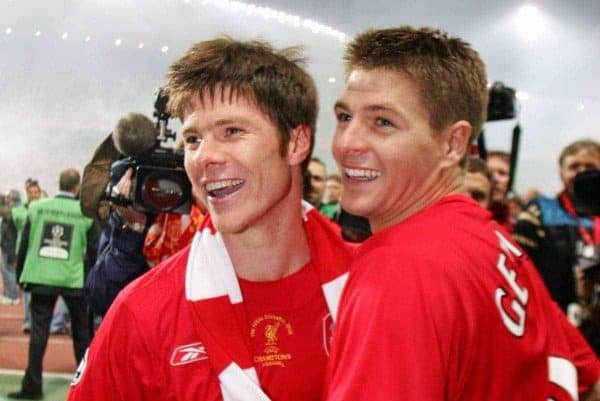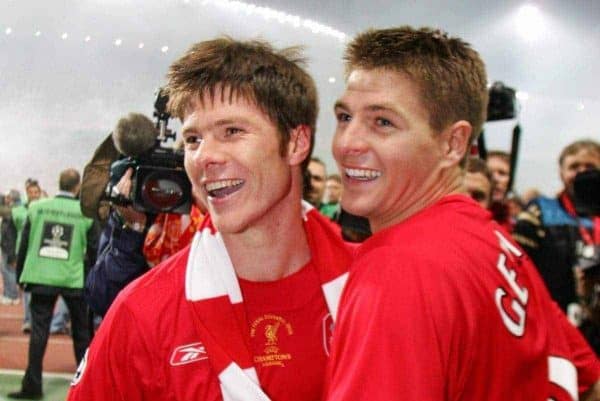 A number of the people you interviewed have only recently retired from playing the game, while Xabi Alonso is still producing his magic at Bayern Munich. Who do you think potentially has the brightest future as a manager out of those younger interviewees?
Five years ago I would have said Jamie Carragher but he makes it pretty clear in the interview I did with him in Ring of Fire that he's enjoying life far too much to become a football manager.
Danny Murphy speaks with great sense and authority and I think he's got the strength of personality to become a manager. Xabi Alonso could be a manager too but I suspect he'll realise he's rather good at punditry and go down that route.
Steven Gerrard did the foreword and management seems to interest him more than any of the rest.
One thing I really do feel is, Liverpool as a club should lean a lot more on the wisdom and experience of its former players rather than have them jumping out of planes during summer tours or, failing that, taking on burrito challenges.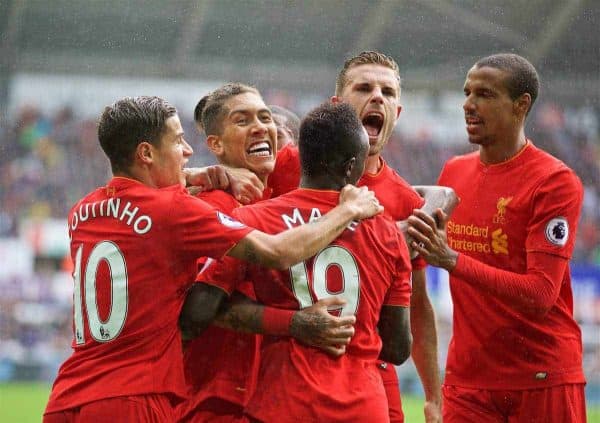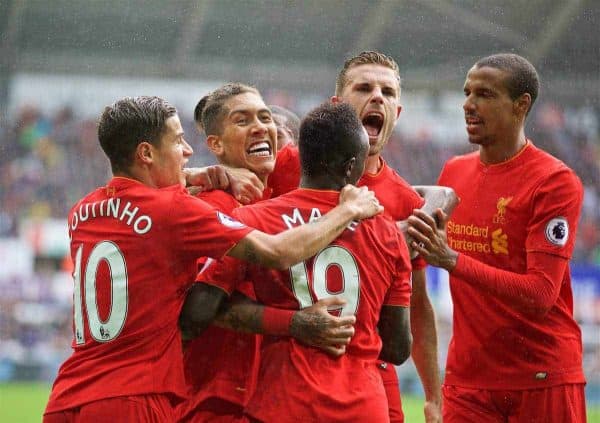 Finally, a quick word on Liverpool this season. How are you expecting the campaign to pan out? Sixth at best? Top-four finish? Title challenge?
Liverpool should always aim for the title. So far, Manchester City and Everton have impressed me the most out of the other clubs.
I just think there are two or three gaping holes in the Liverpool team that good managers will exploit. So third or fourth is realistic.
* Read our review of Ring of Fire: Liverpool Into the 21st Century here, and purchase the book for yourself here.