Liverpool's first-team development coach Pepijn Lijnders has praised Jurgen Klopp's swift transition into life with the Reds.
Klopp marks one year since joining Liverpool on October 8, with his impact on the club significant both on and off the pitch.
The Reds currently sit fourth in the Premier League table, having lost just once in seven games so far, with a potential title challenge a measure of their progress under the German.
Liverpool have showcased Klopp's trademark collegiate, hardworking attacking football this season, and Lijnders has lauded how, under Klopp, "everyone is responsible for everything."
"I was not nervous when he arrived because he stands for modern, total football. I just looked forward to working with him," he told the Express' Paul Joyce.
"That first week was full of emotion—a hard week. There is a famous saying: 'Be quick but don't hurry.'
"That's exactly how he is constructing our 'specific way of play'.
"We want to become a team in which everyone is a front player and everyone is a defender.
"Basically, everyone is responsible for everything.
"With a club like Liverpool you need to delegate and create trust; that's why better people make a better team.
"He ignores what is beyond his control and by influencing and developing his staff he indirectly influences all the players. The force of character is cumulative."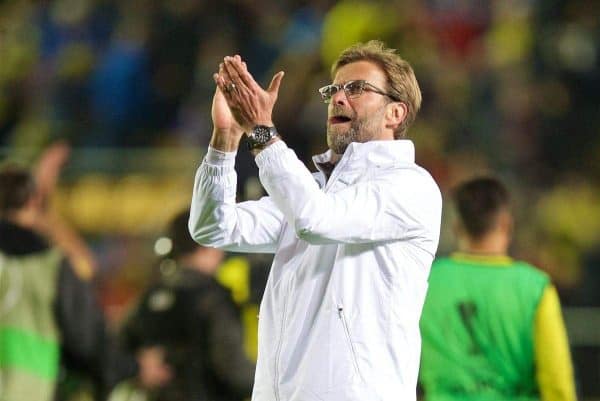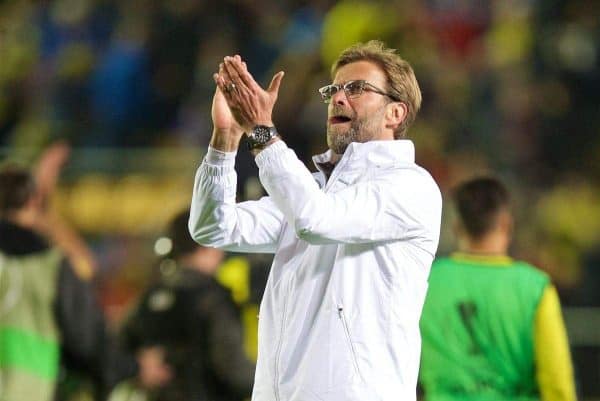 Lijnders went on to give a specific example of Klopp's leadership, beginning after Liverpool's 1-0 loss away to Villarreal in the semi-final of the Europa League.
"In the moments we need leadership, Jurgen gives direction. An example of this was Villarreal away," the Dutchman continued.
"The players and staff were really down and surprised, [but] the moment Jurgen came back in the dressing room he changed everything in five minutes.
"We could leave the stadium knowing we were going to attack them at Anfield like they had never been attacked before.
"Sometimes to influence the next game the first five minutes directly after the match are more important than the five days leading into this next game."
Liverpool sealed a 3-0 victory over Villarreal at Anfield, with Klopp securing their place in a second cup final for the season, though they eventually fell to defeat to Sevilla.
Klopp will be hoping to go one better this time around, and earn silverware in his first full campaign on Merseyside, and Lijnders is clearly confident he can do so.