Georginio Wijnaldum says Jurgen Klopp was a key reason for him joining Liverpool, explaining that "he was not only interested in Wijnaldum the footballer".
The Dutchman made a £25 million switch to Anfield from Newcastle in the summer, in a move that wasn't met with wide optimism at the time.
Wijnaldum has proven to be a shrewd purchase, however, with his intelligence and work ethic in the middle of the park adding quality and depth to the Reds' squad.
The 26-year-old was wanted by a number of clubs at the end of last season, including Tottenham, but he says Klopp's all-round interest in him as a person made him want to join Liverpool.
"I had great conversations with [Mauricio] Pochettino and Klopp," Wijnaldum told the Guardian.
"But in the meeting with Jurgen we had a laugh and did not speak only about football. He was interested in my personal life and that was good for me.
"He was not only interested in Wijnaldum the footballer but Wijnaldum the person.
"When you're not out on the football field you have to communicate as people and it is good if you know something about how the other person is. It makes things easier."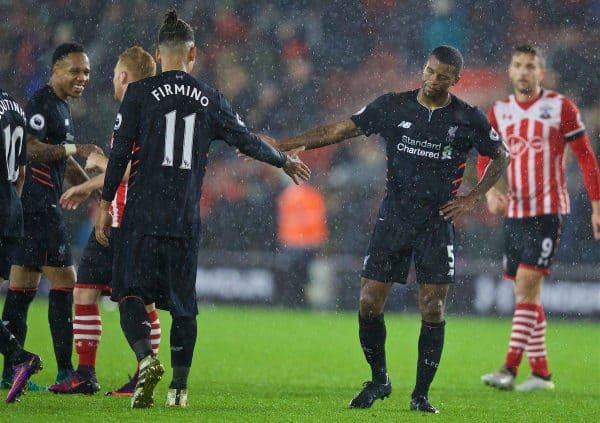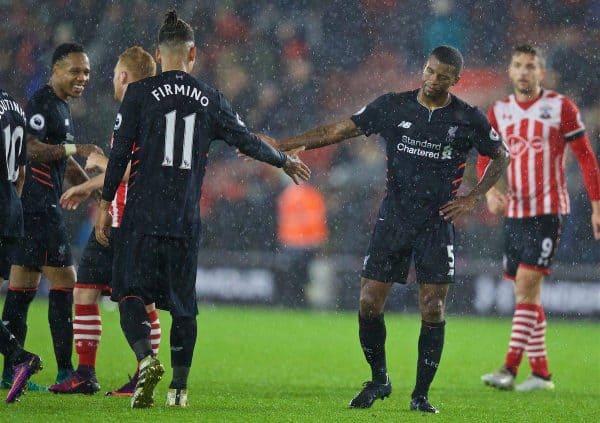 Despite much talk surrounding a possible title challenge from Liverpool this season, Wijnaldum says that it is far from the front of Klopp and his players' minds.
"There is no chance of us getting carried away," he added.
"That comes from the manager. Even if we have played a good game he still wants to work on the things that didn't go so well.
"Every time you have to give 100%. It's the same every week and in every training session. Every exercise we do he asks us to do it at 100% and never less."
The 36-time capped Netherlands international admits he is enjoying his football more than ever, heaping further praise on Klopp for his fairness as a manager.
"I feel like I did at PSV. The most important thing is to enjoy football because you don't know how long your career is going to last, but it is difficult when things don't go well," he said.
"This season I started to enjoy it as soon as I knew Liverpool really wanted to sign me, especially after the meeting with Jurgen.
"I came away from that with a really great feeling that I could train with a good manager, a really good team and make myself a better player.
"I'm probably enjoying it now more than I did before because I have seen the other side of football where I was losing a lot of games and got relegated with Newcastle and didn't go to the Euros. These are better days.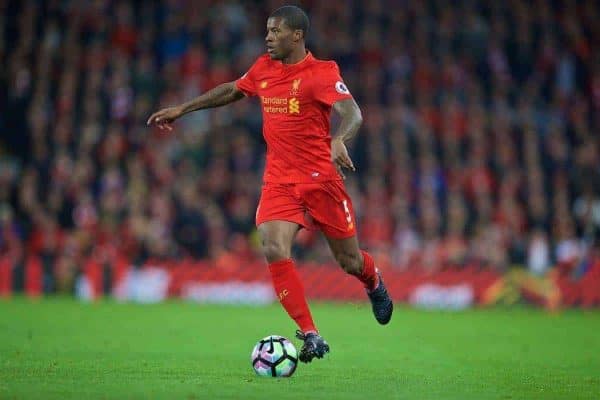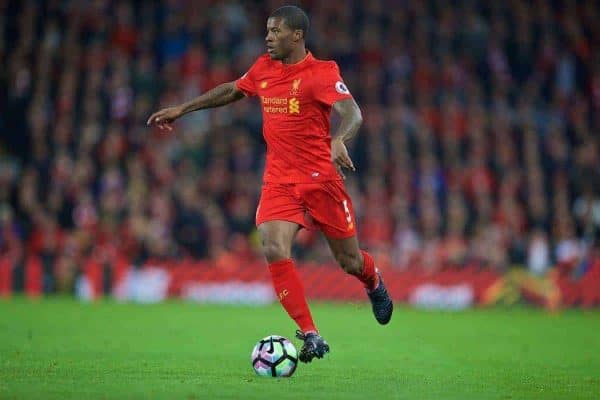 "Every training session we do is to improve you as a player. That's different to what I've experienced before and I'm really happy with it. The manager gives you confidence. He's not a manager who yells at you or gets angry with you whenever you make a mistake.
"He will only get mad if you don't do the things you are good at so, for example, [Sadio] Mané is a good player who can dribble, [Philippe] Coutinho is a good player who can dribble and if they stop doing that there's a chance he might get mad and upset because you are not using your quality.
"Against Southampton last week he wanted me to make a run. I did it but it was too late and he said something about it.
"But sometimes, if I lose the ball easily, I expect him to be angry and he's not. You can hear his voice easily enough – he's quite loud. He is really passionate and not only in the game.
"People might see him during a game and think that's an act. It's not an act. He's like that in training. For me that's a good thing because it keeps you sharp and, from his side, he is doing everything he can to make the team ready to win games. That's a good thing."
Wijnaldum probably hasn't hit top gear yet in a Liverpool shirt, but he feels like someone who will be a key player moving forward.
His versatility allows him to shine in several positions, even though he has mainly played in central midfield at Anfield so far, and he will grow into his role as the months pass.
The former Newcastle man will be hoping to start Saturday's Premier League clash with Sunderland, as well as adding to his one goal for the Reds to date.