Jamie Carragher has hailed Jurgen Klopp's passion after the manager helped inspire Liverpool to a 2-0 win at home to Sunderland.
Divock Origi's goal broke down a defensive Black Cats side at Anfield on Saturday, but not before Klopp had encouraged the crowd to get behind their players.
With an hour gone Liverpool were struggling to get past a packed Sunderland back line and the crowd were becoming restless.
Klopp gesticulated towards the Main Stand, instigating a roar which rippled around the stadium.
"It depends on who you are, the results that you get and the Liverpool supporters love Jurgen Klopp so he could basically do anything on the side of the pitch," said Carragher when he spoke to Sky Sports about the incident.
"Everyone buys into it when he does it. With certain managers if the results weren't going well and there wasn't that sort of mutual admiration for the manager, it may just switch them off, but with Klopp he's just got something about him that everyone buys into.
"The whole crowd believe in him. I think he's one of few managers in world football who could get away with that."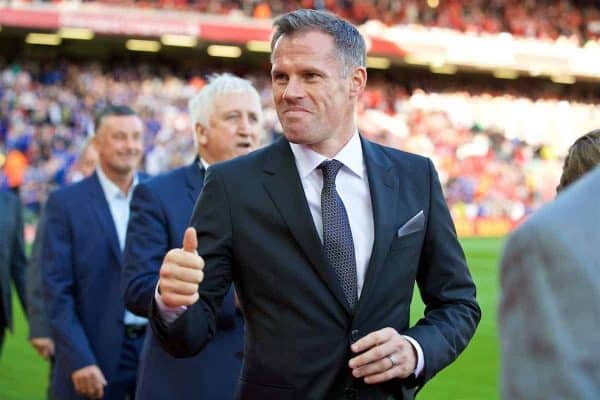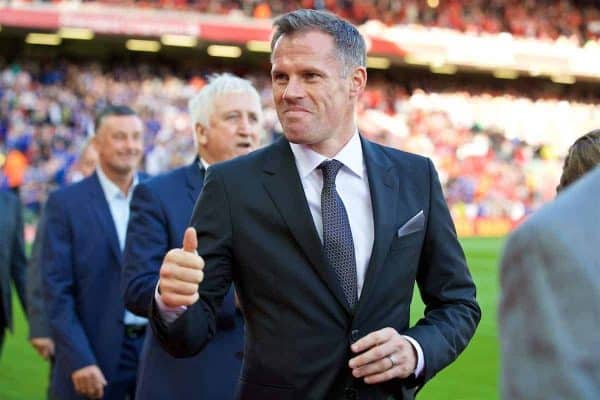 Klopp has spoken many times of the importance of the atmosphere inside Anfield, and Carragher thinks the German manager is a great fit for the club.
"I've said before I just think it's a perfect match, him as a manager, the emotion he shows on the side of the pitch with how emotional the Liverpool supporters can be, especially at Anfield," he continued.
"I think David Moyes said it after the game, I think it was a big turning point in the game because it was a difficult game for Liverpool.
"It was very flat, there was nothing to get excited about because Sunderland defended so deep.
"But he certainly lifted that crowd and you go on to win 2-0, who's to say it doesn't make a massive impact."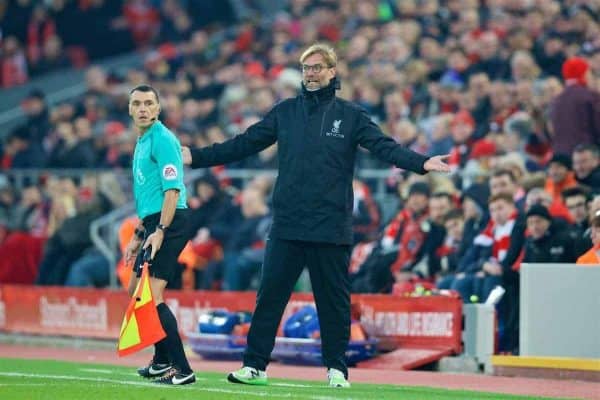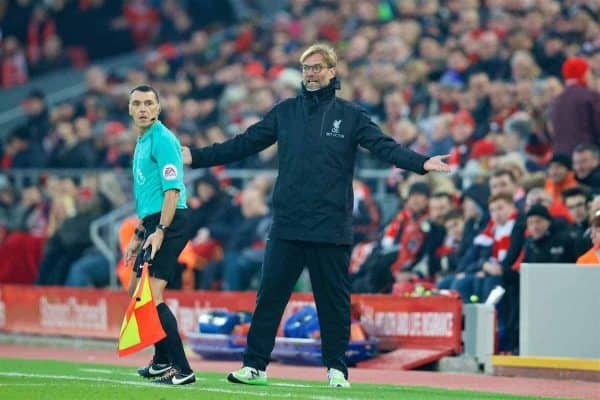 Klopp praised the response of the crowd, and reiterated his belief that the atmosphere within a stadium can be one of the most enjoyable things in football.
"I believe in atmosphere," said the manager after the game.
"It's a big big part of the game a big part of the joy. The crowd's reaction was more than brilliant."
Liverpool dominated the last half-hour of the game, and went on to score a second through a James Milner penalty won by the tireless Sadio Mane in the last minute of the game.