Even if Barcelona are interested in signing Philippe Coutinho in the near future, Liverpool won't be forced to sell the midfielder.
Coutinho's emphatic strike for Brazil in their 3-0 victory over Argentina at the beginning of the November international break led to further speculation over his future on Merseyside.
Reports in Spain suggested Barcelona had made Coutinho their No. 1 target, and there is certainly a cause to believe this would be the case.
However, as Tony Barrett provided an overview of the situation for JOE.co.uk, he stressed that Liverpool were in a "position of strength" regarding Coutinho's future.
This comes after the previous departures of Xabi Alonso, Javier Mascherano and Luis Suarez to Real Madrid and Barcelona respectively, with the Reds' stance more secure than when they left.
According to Barrett, Coutinho has no release clause in his current contract, which is worth £80,000 a week and runs until 2020.
Furthermore, the former Inter Milan playmaker is reported to have said while on duty with Brazil that "Klopp gives me confidence," with Barrett attesting to the positive relationship between player and manager.
"He is the kind of manager that top players find it difficult to walk away from," Barrett writes, and this is arguably the most crucial factor in Liverpool's resolve over Coutinho's future.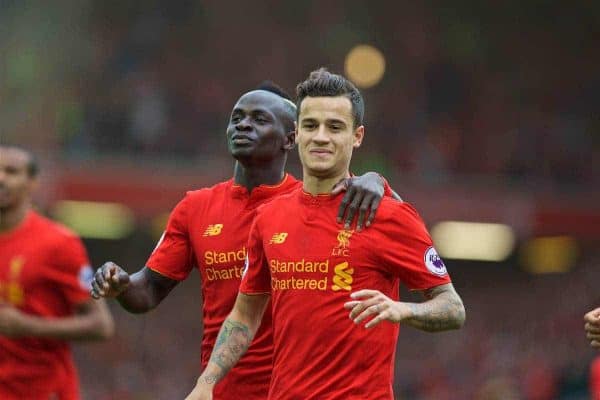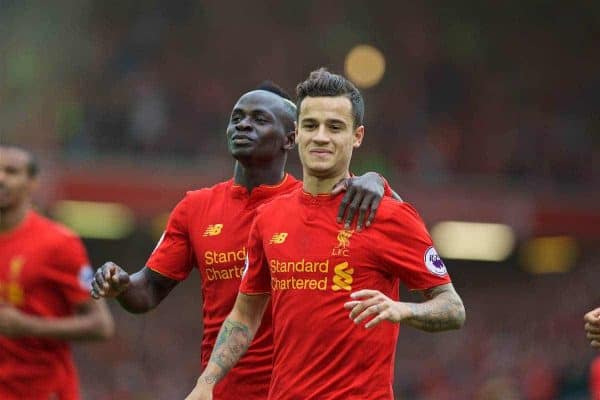 Coutinho has been elevated to another level following Klopp's appointment as manager at Anfield, with his six goals and six assists in 12 games for Liverpool this season underlining his quality.
But while Suarez in particular found himself isolated by his brilliance, Coutinho is surrounded by it, from his compatriot, Roberto Firmino, to summer defensive signing Joel Matip.
With Klopp at the helm, and the Reds sitting top of the Premier League, there is no need for Coutinho to agitate for a move.
It cannot be ignored, of course, that the majority of players who leave South America for Europe hold ambitions of joining one of the La Liga giants, and Coutinho is close friends with Barcelona's No. 11, Neymar.
But as Barrett writes, Coutinho would now only leave Liverpool when they feel the time is right.
"Even if the moment does arrive when Klopp feels an offer from Real or Barcelona, should it ever come, is too good to turn down," he concludes, "Liverpool will at least be in a position to do business on their terms."