Liverpool destroyed a helpless Watford side on Sunday afternoon, with the Reds' devastating attacking trio again a joy to watch.
The thought of yet another international break may be unbearable, but Liverpool being top of the Premier League certainly softens the blow.
Jurgen Klopp's side were absolutely thrilling to watch at Anfield and it would be no exaggeration to say they could have scored at least 10 against Walter Mazzarri's beleaguered outfit.
The quality of football was magnificent, the work-rate off the ball was typically tenacious and there is a team spirit that is paramount in any great side.
It is now 19 matches unbeaten at Anfield, with Liverpool making their famous ground the formidable arena it was back in the glory days.
Against Watford, it was the front three of Sadio Mane, Philippe Coutinho and Roberto Firmino who shone brightest once more, though, with Adam Lallana also more than worthy of a mention.
We are witnessing the start of what could be one of Liverpool's great attacking units.
Unstoppable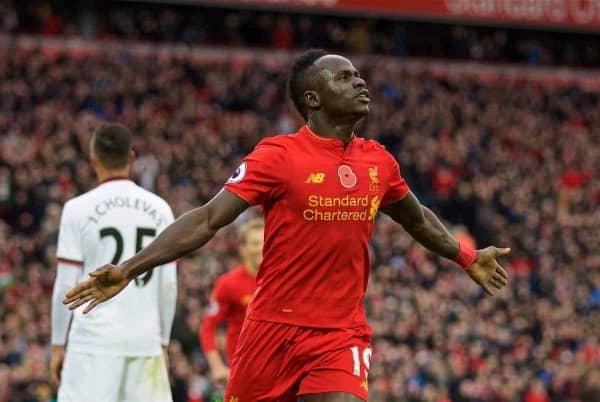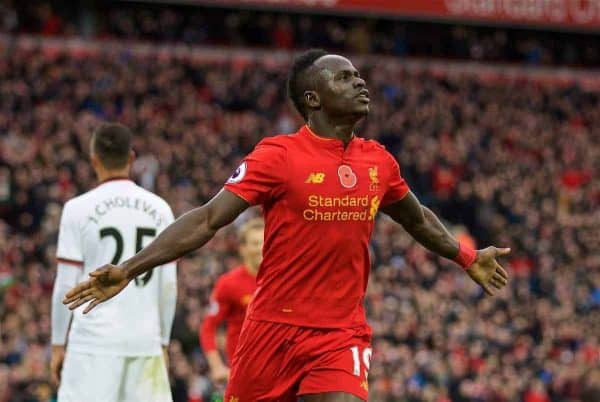 It is hard to think of a time when the Reds have had such a varied threat in attacking areas in the last decade.
The Luis Suarez-inspired 2013/14 frontline certainly deserves a mention, but the sheer goals, assists, balance and link-up Mane, Coutinho and Firmino are offering feels superior.
In years gone by, Liverpool's early misses against Watford could easily have come back to haunt them, but there is a feeling that the goals will eventually come with Liverpool's brilliant trio strutting their stuff.
They are simply impossible to pin down, with the supporting cast of Lallana, Emre Can and others adding to the mayhem, and with each game that passes, the more their reputation will precede them.
The Liverpool triumvirate are such different players to one another as well, yet they complement each other superbly – and understanding each other expertly.
Mane has been a superb signing from Southampton and his blistering pace and sharp movement has given Liverpool a much-needed extra dimension in the final third.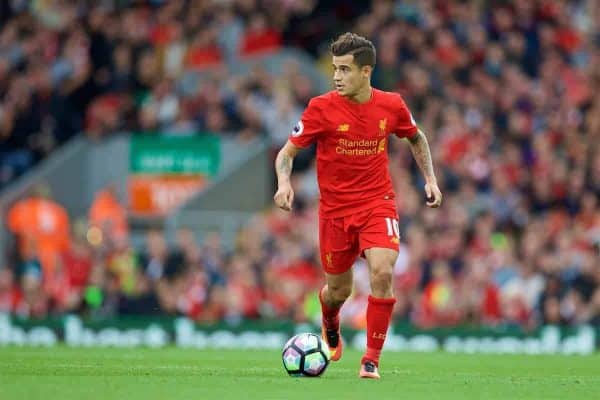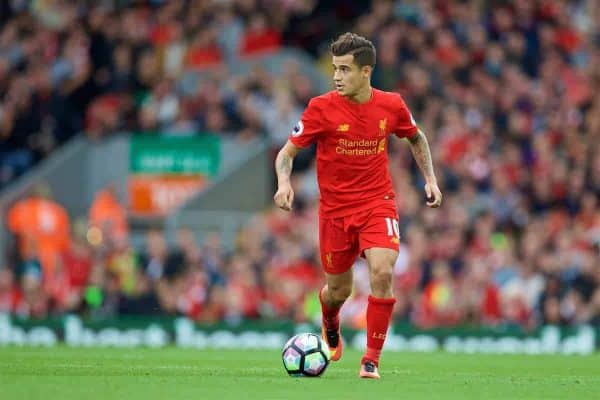 While footballers of his ilk can frustrate with their end product, Mane is delivering numbers at an impressive rate.
He has already scored five goals and assisted another three in 10 Premier League appearances for the Reds, and his importance to this team may only be truly appreciated when he leaves for Africa Cup of Nations duty in January.
Coutinho, meanwhile, has been on another level to arguably any other player in the league in the last month or so.
The 24-year-old is playing with an unbelievable amount of confidence and we are witnessing the maturing of an outrageous talent.
A lack of substance has, at times, hampered Coutinho's progression in a Liverpool shirt, but he has gone up an almighty gear in that respect.
The Brazilian already has a combined 12 goals and assists in 2016/17, with so many of them eye-catching individual moments of brilliance.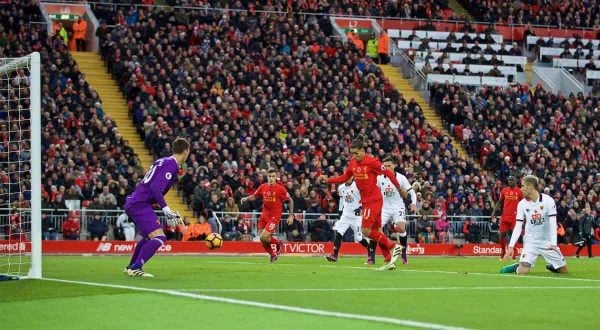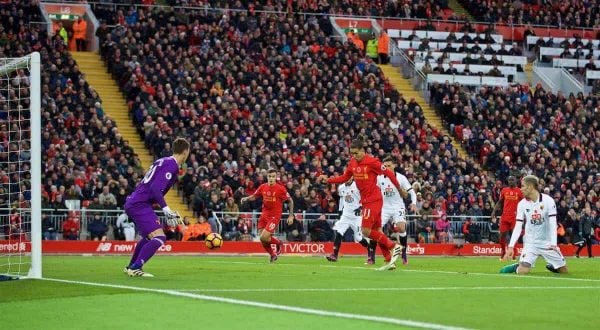 He has taken it upon himself to be the talisman of this team – almost as though he has realised it is his time to take on the honour of numerous special players of the past. Perhaps he feels less of a burden on him than in the last two years, and can therefore express himself more freely now.
Firmino was again at his effortless best against Watford, often going under the radar but leading from the front from start to finish.
Roberto Firmino has scored 5 & assisted 3 in his last 7 #PL appearances for @LFC ??? pic.twitter.com/WaywIdHhfp

— Premier League (@premierleague) November 6, 2016
At times, you feel as though he has barely got out of first gear, such is his elegant style, but like Mane and Coutinho, he is a constant flow of productivity in the final third.
His goal against the Hornets took his total for this season to six, and his tally of 14 in the Premier League in 2016 is only bettered by Sergio Aguero, Jermain Defoe, Harry Kane and Diego Costa.
Eyebrows were raised when Klopp decided to use Firmino as a striker, especially with Daniel Sturridge waiting in the wings, but it has been an inspired decision.
The 25-year-old's pressing from the front is as effective as any player in the division, and his ability to interchange with Mane and Coutinho outlines the intelligence both he and his attacking teammates possess.
The Next Great Liverpool Attack?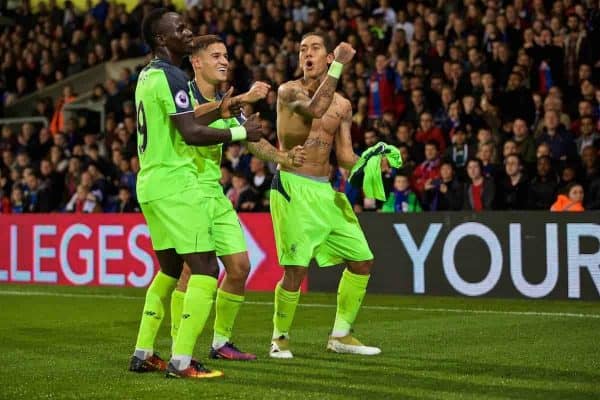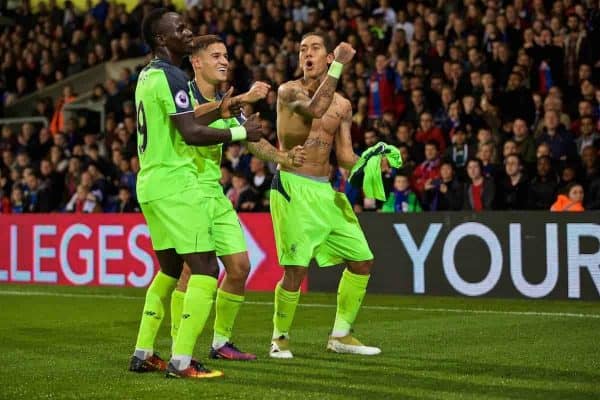 Mane, Coutinho and Firmino look a truly breathtaking trio, even if it may be a little early to make a conclusive assessment of their pedigree together.
There is such great understanding and selflessness between them, which can only bode well, considering it is an attacking unit very much in its infancy.
While they are not on the same level as Barcelona's all-conquering trident of Lionel Messi, Neymar and Suarez, there are parallels that can be drawn.
All three bring different attributes and there is now a feeling that at least one of them is going to score or assist in every single game.
In fact, the only time that hasn't happened in the league this season were the two games in which Liverpool failed to score, against Burnley and Man United.
They already have 18 goals between them and should they remain fit for the majority of the season, that figure could be quite something come May.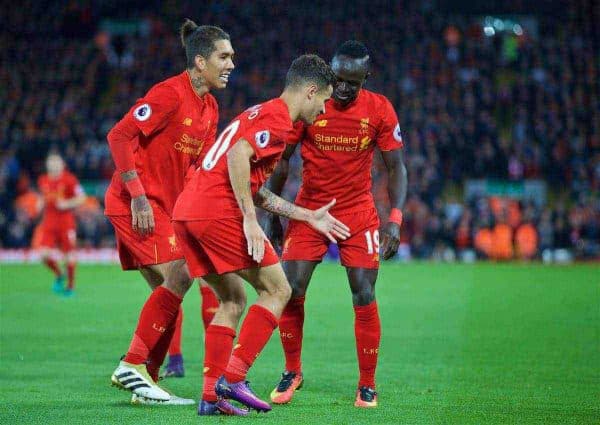 All three are still not yet in their prime, with Firmino the oldest at 25, and the level they can reach, both individually and together, is frightening. Let's just hope none are tempted by a move away any time soon.
Liverpool supporters have been treated to some special partnerships throughout their history; from Ian St John and Roger Hunt; Kenny Dalglish and Ian Rush; Barnes-Beardsley-Aldridge; Torres and Gerrard; to Suarez and Sturridge.
The havoc that Mane, Coutinho and Firmino are already wreaking together suggests they could be spoken about in a similar breath one day, particularly with Klopp as their manager.
The mauling of Watford was just the latest show of magic from Liverpool's creative trio and there should be many more to come in the months that await us.
16 goals and 10 assists between them, in just 11 league games. Try stopping them.