Liverpool went top of the Premier League for the first time in 30 months to leave their supporters dreaming of a long-awaited title triumph, yet Jurgen Klopp's message was to "stay cool".
After a 6-1 Anfield annihilation of Watford on Sunday, the Reds are at the division's summit for the first time since a team blessed with the attacking talent reminiscent of the current crop almost delivered a maiden Premier League title to Merseyside, only to fall that term at the final hurdle.
The chance to go top again emerged after Arsenal's draw with Tottenham earlier in the day and the opportunity, which Klopp claimed was never ushered inside the dressing room walls pre-match, was gleefully taken thanks to a Sadio Mane brace and goals from Philippe Coutinho, Emre Can, Roberto Firmino and Georginio Wijnaldum.
Yet even after seeing his men soar to the top of the pack, Klopp was urging calm in a league where the top five are separated by just five points.
"If somebody thinks being one point ahead after 11 match days is a big sign for the rest of the season then I can't help this person," Klopp said.
"We stay cool. It's the best position I can imagine but nothing else has happened.
"We knew that Arsenal drew against Tottenham but we didn't speak one word about the possibility of being top of the table.
"There's no pressure after 11 match days, absolutely no pressure. We saw Chelsea yesterday, quite impressive, Man City playing Barcelona, quite impressive.
"Man United – never write them off, Tottenham [are a] good side. There's a lot of really good teams around.
"You can play a really good season and you could be fifth or sixth and nobody would be really happy. Stay cool, take the things like they are, play your best, win games, that's the only thing we can do.
"When I came here I asked for time and patience and belief, and after 11 match days everyone's asking for guarantees and they are not there. The only thing we have is a pretty good football team."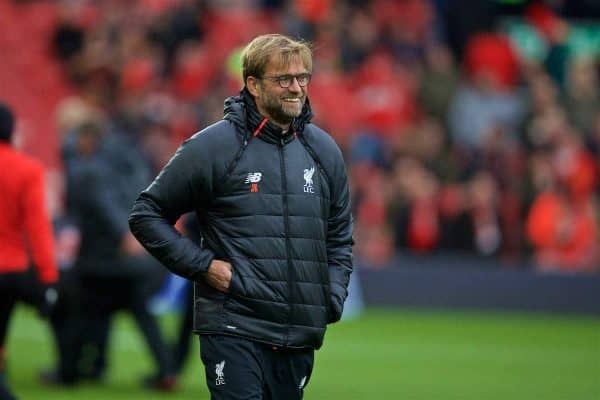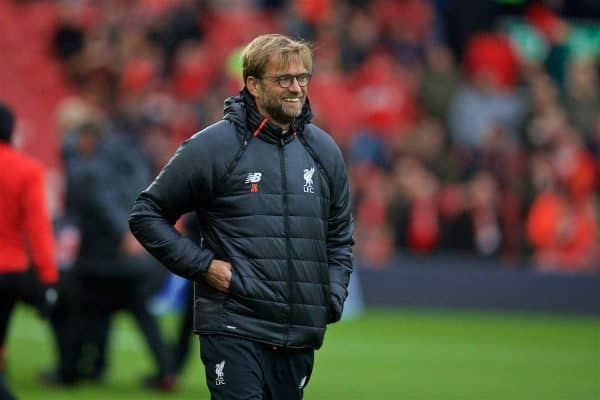 It should have been considered one of the better performances of the Klopp era against a team that had failed to concede in their previous three fixtures.
Mane, Coutinho and Can all scored in 16 first-half minutes and it became a matter of how many after the break, with substitute Daniel Sturridge also hitting the woodwork twice.
However, Liverpool's manager only described his state as "happy" rather than anything more jubilant.
"I'm really happy but thrilled…I need to have a little bit more," Klopp added.
"It was a good performance against a difficult opponent with three clean sheets in the last few games.
"They [his Liverpool players] have to [get better]. I know how it sounds. It's not that we have to score more, of course not.
"We could have done better but of course there are not a lot of things to criticise."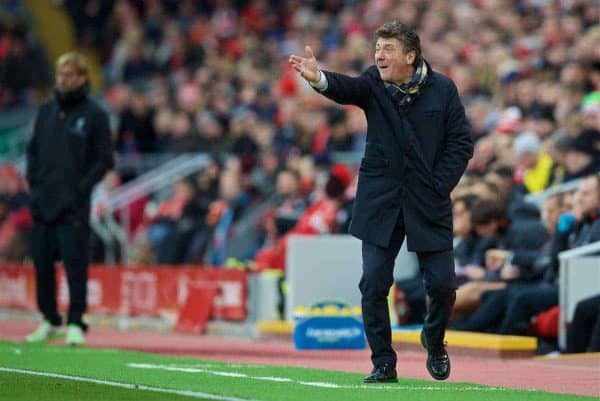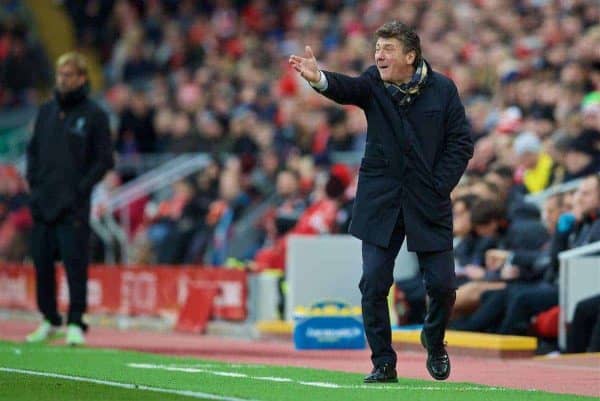 While the assessment of title credentials will not leave Klopp's lips at this stage, his Hornets counterpart Walter Mazzarri was in little doubt about the quality of the opposition he had just faced.
Watford have faced Chelsea, Arsenal and Manchester United this term, but, according to their boss, nobody is at the level of the new leaders.
"From the teams we've played there's no doubt it's the team I'm most impressed with," Mazzarri said.
"If they continue like this they are number one in my list for winning the Premier League. This is only from the teams I've played against."