Dejan Lovren says that winning comes first ahead of clean-sheets, despite being happy with keeping them, and that Liverpool still have some improving to do.
Lovren has enjoyed a huge turnaround in his Reds career, having struggled enormously during his early days at the club in 2014/15.
The 27-year-old has become an important member of Jurgen Klopp's first-choice starting line-up, adding consistency to his game.
Liverpool have kept three cleansheets in succession in all competitions, with a second-string back-line keeping out Leeds United on Tuesday.
While not conceding is something that pleases Lovren, he says it is all about winning, and that the Reds are still not at their very best.
"For the confidence of everyone, for the goalkeeper, the defence, [the clean sheet] is great," Lovren told Liverpoolfc.com.
"I think Klavan and Lucas had a great game on Tuesday, both of them, especially with Alberto and Trent behind. These four are not playing together day by day so I think they had a good game.
"Of course, it's important to have a clean sheet but when you're in the Premier League it's really tough. I always prefer the three points.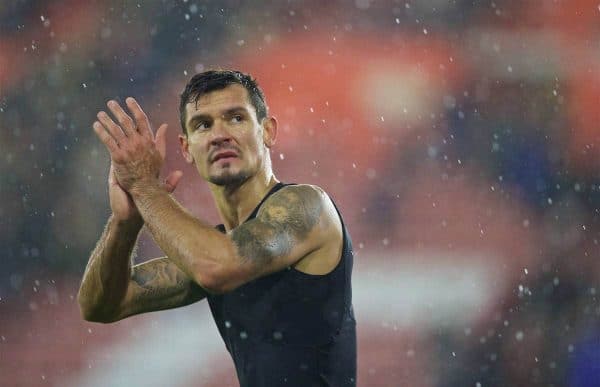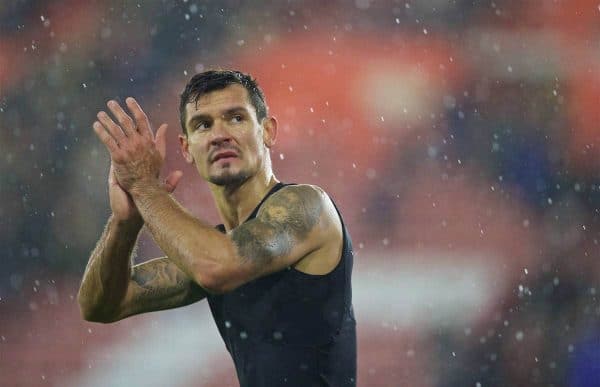 "I think we're on 85 per cent. We're in good shape, everyone is doing well, but I think we can be better.
"As the season goes on further, hopefully until the end we can be still in the top four and maybe even in first place.
"We just need to work hard and keep our heads down and not to think about big things – go game by game, that's the best thing for us".
Lovren also touched upon his impressing centre-back partnership with Joel Matip, but made it clear that the side as a whole is thriving.
"It's always easier when you have the feeling with your partner and know each other," he added.
"To be honest we've done it quite well, even in pre-season, [it was] really quick – I don't know why, maybe because he's speaking German and I'm speaking German, maybe that's the funny thing.
"But like I said, it's not just Joel, it's everyone doing well."
Finally, the Croatian discussed the squad depth at Klopp's disposal now, saying the fact that the manager can count on anyone to do their job is a real blessing.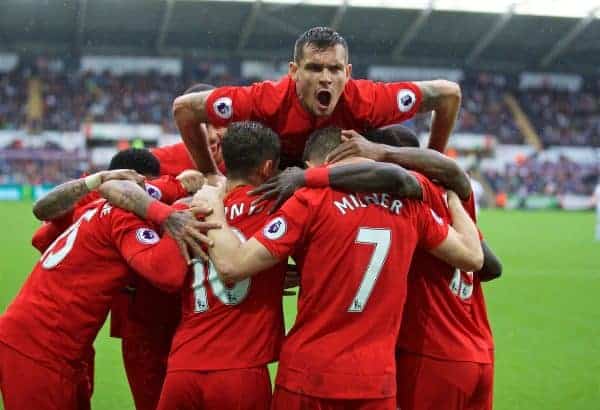 "It's always good to come into work when you've won a game or got the three points, especially because we are now in the semi-finals, so one step closer to the final," the Reds' No.6 said.
"I think everyone was doing a great job, especially the young talented boys who got the chance to prove themselves.
"It was, I would say, a deserved win [against] quite a tough opponent. First half they really played good defensively, but we had the quality to break them and we achieved that.
"We have 25 players and with the young lads it's really positive to see that we can count on everyone. It's important to have five, six, seven players who are more experienced, but then you need to have the young blood, to find a rhythm. Everyone was doing really well."
The ability to have every single player on board was a huge part of Liverpool's success in the 1970s and 1980s.
If key players were missing, others would fill the void with consummate ease, knowing exactly what their role was and how to slot straight in.
There is a definite feel of this about Klopp's Reds, and if they are to mount a genuine title challenge, they will need the entire squad chipping in at different times.