Jurgen Klopp has spoken about Liverpool's counter-pressing style of play and whether or not it leads to an increase in injuries and fatigue.
In an interview with German website Spox, Klopp responded to claims that his style of play contributes to an excessive amount of injuries and fatigue.
It's not the first time this has been levelled at the German manager, and Dutch coach Raymond Verheijen has been particularly vocal about Klopp's methods.
Klopp's pressing game means the Liverpool players have to make much more sprints per game compared to Rodgers' style pic.twitter.com/nES2t6JpJm

— Raymond Verheijen (@raymondverheije) January 7, 2016
When asked about criticism from the man he once referred to as "this Dutch guy", Klopp responded:
"I will not comment or get involved in topics which I have nothing to do with, hence I will not respond to people who do exactly that."
The manager also discussed the number of injuries at the club when he joined the club, and while there are still players picking up knocks, the amount of injuries has generally decreased.
"When we arrived we had many injured players. But because of the dense sequence of games we couldn't regulate their recovery and we did not come out of this spiral.
"Philippe Coutinho, for example, had a muscle fibre tear in his thigh. After his recovery, he would have made one or two games in the ideal case, then the third, and so on. But as other players were missing, we had to send him into five games, and in the end he injured his thigh again."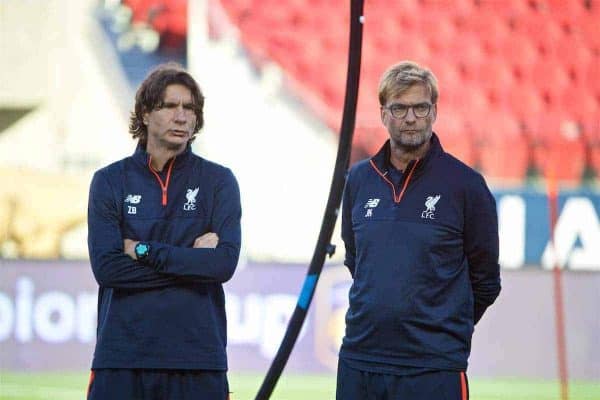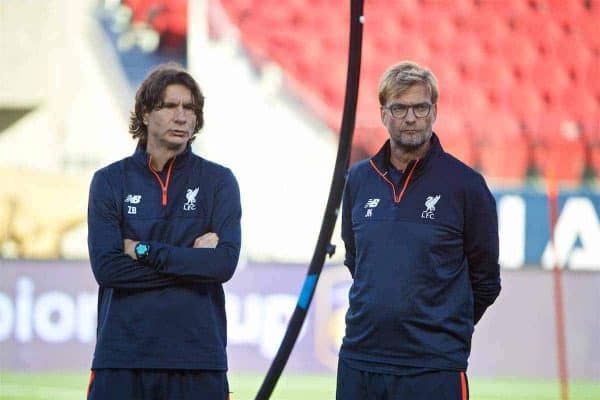 Klopp has described counter-pressing as his best play-maker, as winning the ball from the opposition in their half can be shortest and most direct route to goal.
While this may look like the most energy sapping way to play football, Klopp believes that this isn't always the case.
"The more dominant you can play, the less you have to invest in running," he explained.
"For us, it's useful that not only two, but several players move forward with the counter-press in order to increase the offensive options. One often plays 90 minutes for this one moment. Then it comes."
"It is not more intense than other approaches. It hurts if you run against Barcelona and try repeatedly to get the ball, but if you win the ball and then come to an ideal end, there is a physical as well as the mental recovery.
"Ask a boxer: they attempt 100 punches, and the 95 which do not connect are totally exhausting. But the five which they can place on the opponent make the boxer feel world-class. This is the goal of our actions: Players should realise that the effort they are doing is worthwhile."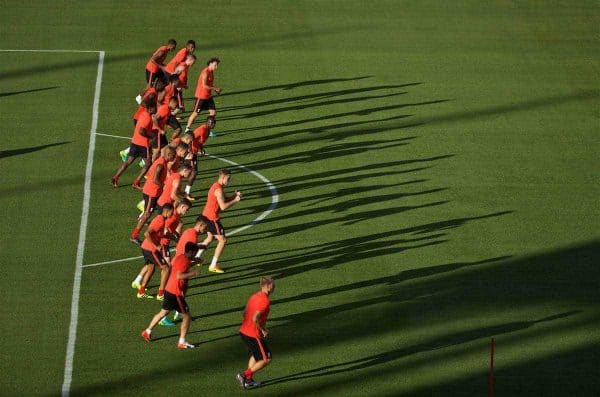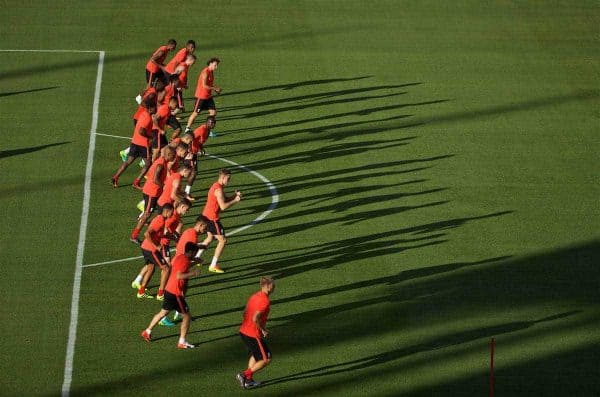 The amount of running done by players during a game is a hot topic at the moment, but as former Finland and FC Midtjylland midfielder Tim Sparv recently said, it's not about the distance run, but the intensity of the running.
The total distance tells us hardly anything. I wanna know his high-intensity meters and sprintmeters. Stop giving us crap stats. https://t.co/MrgHm50ghM

— Tim Sparv (@TimSparv) December 11, 2016
The distance covered by the Liverpool players since Klopp's arrival has increased, but the manager believes this is more to do with an overall change in mentality than any specific instructions or targets.
"Of course, we have our way of playing football. There is no target from us [coaches], however, which means that each player must run 13 kilometres per game.
"We were new to the club and the guys were highly motivated. They are running like horses because they were fond of it – and not because we have asked them to reach a certain target.
"In football much is much more difficult if you miss the right moment. It's all about timing. There is neither the perfect game, nor the perfect way to defend. But everything which puts the opponent under pressure makes it much more difficult for them."