Jurgen Klopp has been discussing his first full calendar year at Liverpool, producing some classic Klopp quotes in the process.
Sitting down with James Pearce of the Liverpool Echo, the German was on good form as he assessed 2016 as a whole.
The last 12 months saw Liverpool reach both the League Cup and Europa League final, and they sit second in the Premier League with one game remaining this year.
When asked to discuss Philippe Coutinho's superb 2016, Klopp heaped praise on his dazzling Brazilian, admitting he could only dream of possessing his shooting ability.
"In 2016 he has made the next step for sure. He has been very consistent. I think our style of play fits really well with him," Klopp said.
"We had a few talks about it. Of course with Phil's skills, everyone wants to give him the ball and wait for something special to happen.
"Then you think 'oh no, don't shoot again'. But if I could shoot like he could shoot then I would try it all the time.
"I'd get up in the morning and just shoot the ****ing ball around in the garden or something. It's outstanding how good he is."

The Liverpool manager also showed his comedic side when talking about the epic 5-4 win over Norwich back in January, when Adam Lallana's last-gasp strike caused memorable celebrations on the touchline.
Klopp has named the man cuplible for breaking his glasses in the melee, issuing a warning to his players in the future.
"It was a wonderful experience, that game at Norwich. It showed a lot about the boys and a lot about the spirit in the team we had after four months working together. That was a nice highlight," he added.
"They were absolutely broken! In the picture I have them in my hands. It was Christian Benteke who did it. So don't kill my glasses or otherwise you will be sold!"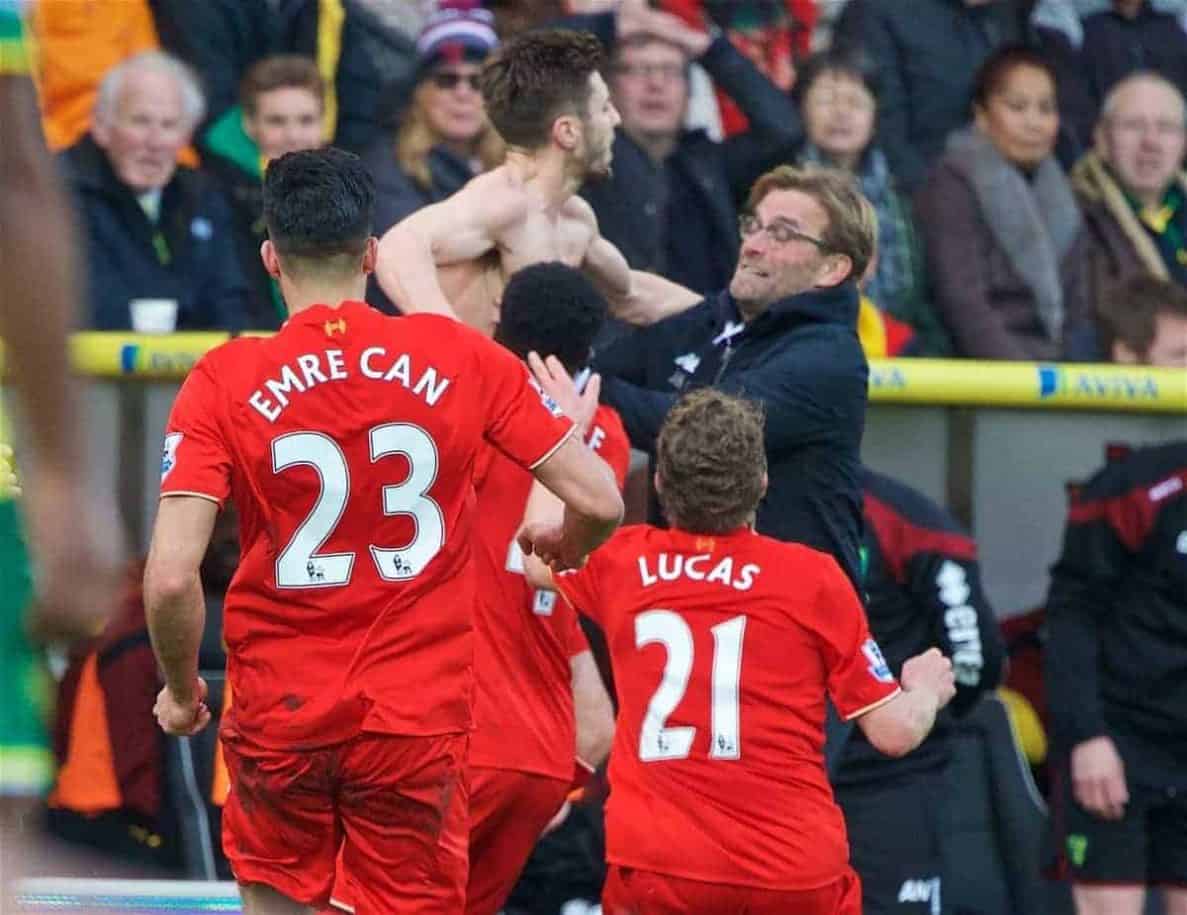 It was impossible to reflect on 2016 and not focus on the incredible 4-3 win over Borussia Dortmund – one of the greatest ever European nights at Anfield.
"For us, it was historically good. The whole tie was special," he said.
"When they made the draw and we got Dortmund everyone said: "Unlucky." The best team in the competition but we knew that over two legs anything was possible.
"We knew that if we stayed cool we would create chances and that if we created chances we could still win the game. If you can score, you can change the result.
"We actually felt more confident that you can imagine, even at half-time. I'm not sure about the players but I did and I gave them the message that it was not over.
"I'm a really lucky guy. I had wonderful atmospheres at Mainz and at Dortmund but the last half an hour at Anfield that night was the best I have ever had.
"When you watch it back, Liverpool as a club was not to stop in this moment. We will never forget that night for sure."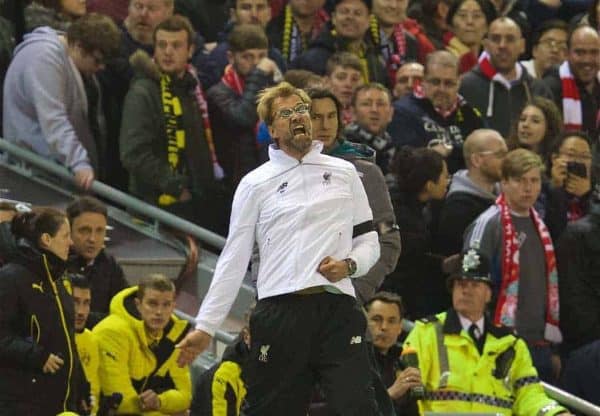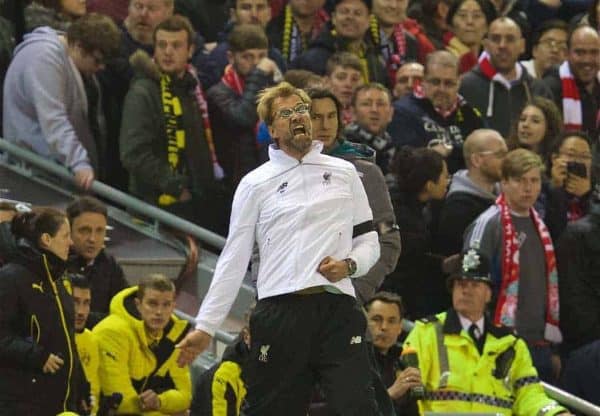 It has been another unforgettable year in Liverpool's history, and while the cup final losses were tough to take, there is so much positivity going into 2017.
Having Klopp at the helm has changed the entire atmosphere at Anfield, and hopefully this is only the start of a special period under the German.
Let's hope this time next year, Klopp is discussing the epic treble that the Reds sealed in 2016/17!