Liverpool play Manchester City and Sunderland in the space of three days around the New Year, with Jurgen Klopp needing to employ rotation.
With two games in under 48 hours it's certain that Klopp will have to rotate his team.
City visit Anfield on New Year's Eve for a 5.30pm kickoff, before the Reds travel up to Sunderland for a 3pm kickoff on January 2.
The manager isn't one to tinker with his side unless his hand is forced, but with a total of seven games in three competitions throughout January, his squad rotation skills will be tested.
The situation is made worse by Sadio Mane's departure to the Africa Cup of Nations following the Sunderland game, and he could potentially be unavailable until the Spurs game on February 11 depending on how far Senegal progress in the competition.
So how can Klopp navigate the next two games in terms of rotation? The German has a variety of options.
Goalkeeper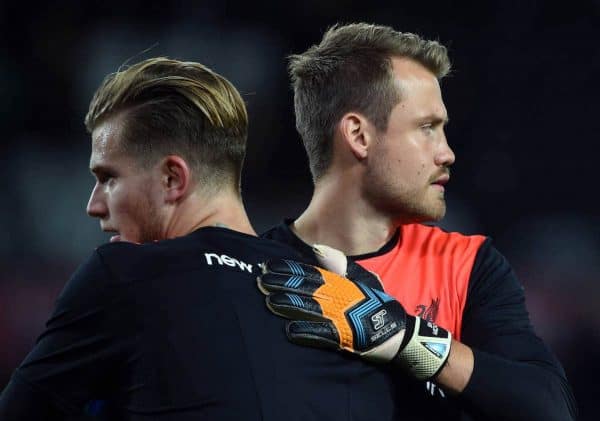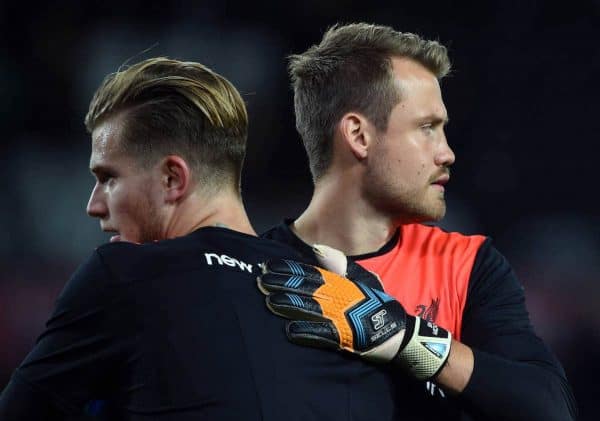 Simon Mignolet has nailed down a first-team place following a couple of high-profile errors by Liverpool's No. 1, Loris Karius.
A 'keeper should be able to play every game and it might be better for continuity and confidence if they do, but there's a chance Karius may be brought back for the League Cup and FA Cup.
However, Mignolet should play in both the City and Sunderland games.
Full-Backs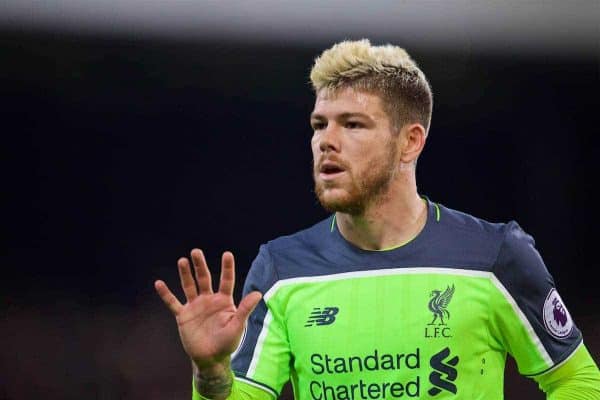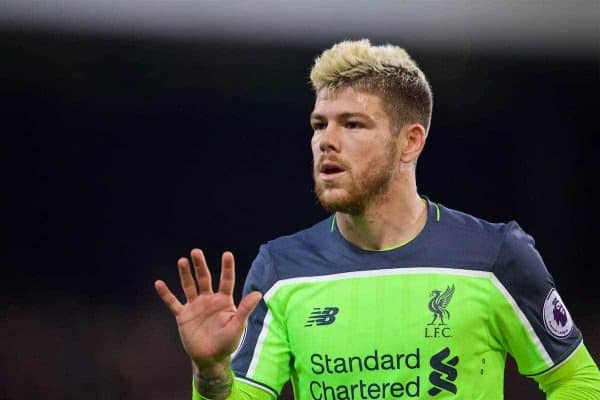 Nathaniel Clyne has played every minute of every game in the Premier League for Liverpool this season, and looks set to play both fixtures unless Klopp fancies using Trent Alexander-Arnold against Sunderland.
The young utility player looks like he could provide a quality option in a couple of positions eventually, but will the manager want to risk an 18-year-old with one minute of league football to his name?
Another option to give Clyne a rest would be to move James Milner over to right-back, and have Alberto Moreno come in on the left.
Moreno should play against Sunderland, but you'd imagine this would be as a replacement for Milner, with Clyne getting his rest in the cup games.
Centre-Backs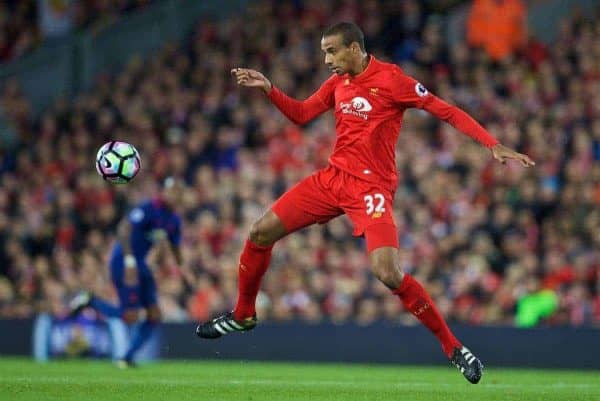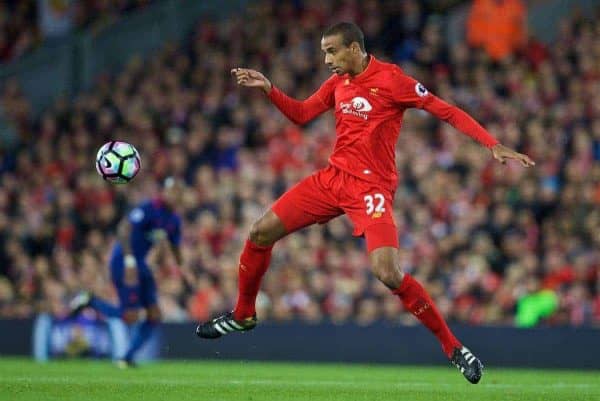 Joel Matip is working his way back from an ankle injury, and as the club's best centre-back he could be brought back into the side for the important game against City.
Ragnar Klavan has impressed since coming into the side and now has a case for being the best partner for Matip, ahead of Dejan Lovren.
Given that Matip is only just returning from injury, he could give way to Lovren or Klavan for the trip to Sunderland, depending on how much continuity Klopp wants in the back line.
Update: Klopp has since ruled Matip out vs. Man City, but didn't mention Sunderland availability – so potentially play there.
Midfield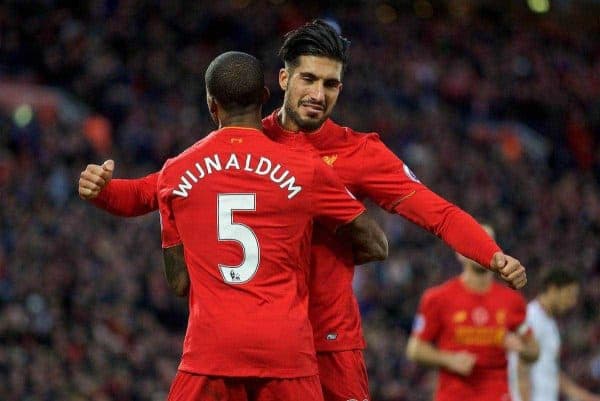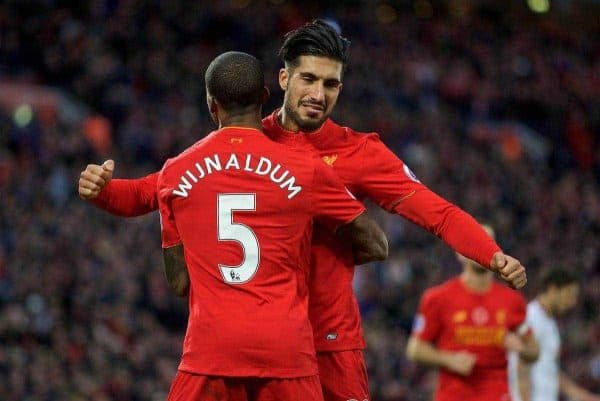 Jordan Henderson has only missed 16 minutes of league football this season, and the captain should keep his place for City as well as the trip to his hometown.
It would be a surprise to see Kevin Stewart start his first league game, but the 23-year-old remains a useful option for the trip to Wearside.
Emre Can and Georginio Wijnaldum have both offered a lot to the team when they've played this season, and Klopp will have no qualms about leaving one out for the other.
Adam Lallana has been a key player for Liverpool this season, and his withdrawal with 20 minutes to go against Stoke City on Tuesday night suggests that the manager want him fresh for the City game.
Wijnaldum has played Lallana's role before, and could come into that position against Sunderland, but if Klopp can get the impressive Englishman on the pitch, he will.
Attackers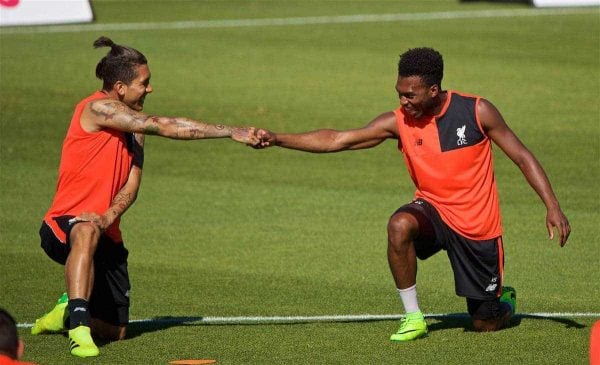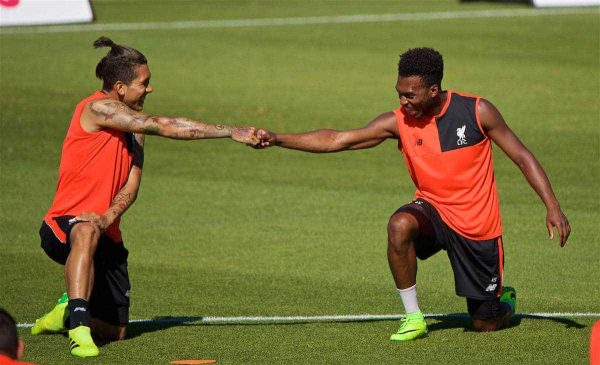 Given that Mane is off on his travels after the Sunderland game, it's likely that he'll start both fixtures on the right wing as Liverpool look to use him while they can.
With Daniel Sturridge back from injury and back in the goals he could get some minutes from the bench against City, and will be disappointed if he doesn't start against Sunderland.
The pressing machine that is Roberto Firmino looks like he could do with a rest, but Philippe Coutinho is now ruled out of both games.
Firmino could be asked to play both games then get his rest in the cups—but then Klopp can't afford to rest everyone.
Divock Origi has fit the system well and has also managed to get his name on the scoresheet in four of his six games since coming in for Coutinho, while he has also added two assists. It's likely that he'll alternate with Sturridge in the central role.
Klopp's Lineup Options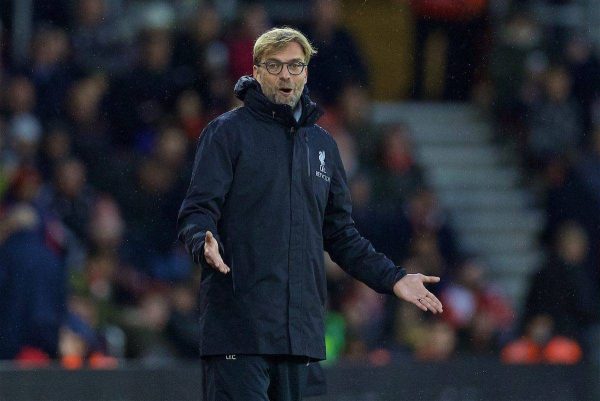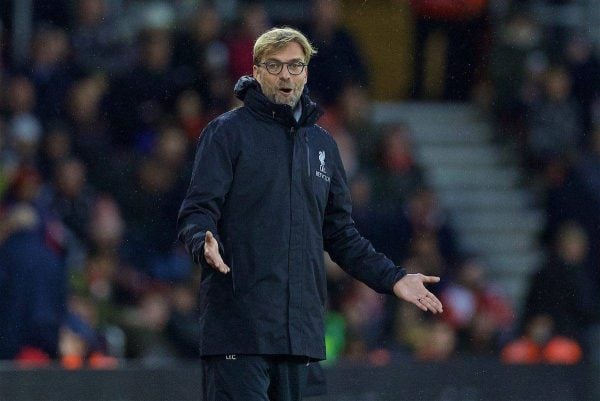 There are several players including Clyne, Henderson, Firmino and Mane who will be asked to play twice within a short space of time, before resting for five days between the Sunderland game and the visit of Plymouth Argyle on January 8.
Klopp will almost certainly have to rotate some players which could see starts for the likes of Moreno, Can and Sturridge, and maybe even an appearance from the bench from Lucas Leiva despite rumours he'll leave the club in January.
We'll also see how much the manager trusts the teenagers who have littered the bench in recent weeks, and starting one of Alexander-Arnold, Ben Woodburn or Ovie Ejaria would be a real show of trust in these academy players.
Finally, Stewart could be an option from the bench if Henderson needs a break when the team are 4-0 up against City.
Taking all of this into account, here are some suggested lineups for the two fixtures:
Possible lineup vs. Manchester City: Mignolet; Clyne, Lovren, Klavan, Milner; Henderson, Wijnaldum, Lallana; Mane, Origi, Firmino
Possible lineup vs. Sunderland: Mignolet; Clyne, Matip, Klavan, Moreno; Henderson, Can, Lallana; Mane, Sturridge, Firmino