Liverpool went to extreme measures in their efforts to ensure Mario Balotelli's £16 million move from AC Milan in 2014 was a success.
Balotelli's switch to Merseyside proved an ill-judged gamble by the Reds in the aftermath of Luis Suarez's £75 million transfer to Barcelona.
The Italian scored just four goals in 28 games for the club, before rejoining Milan on loan in 2015 and, eventually, leaving for OGC Nice on a free transfer in the summer.
But it was Balotelli's controversial nature Liverpool were more focussed on when sanctioning his arrival.
According to the Times, this saw the inclusion of a big-money behavioural clause in his contract, which would be activated at the end of every season if he avoided three red cards.
This would see Balotelli receive a considerable payoff of £1 million, even if he was sent off twice over the course of a season for offences including violence, spitting and abusive language.
Serving to highlight the risk taken in signing Balotelli, this also underlined Liverpool's desperate situation at the end of the summer transfer window in 2014.
Suarez's departure saw a list of alternatives drafted, including Alexis Sanchez, Diego Costa, Loic Remy and Wilfried Bony, with none ending up at Anfield.
This left Rodgers and the transfer committee to make a last-minute decision over whether to plump for Balotelli or move for a 33-year-old Samuel Eto'o.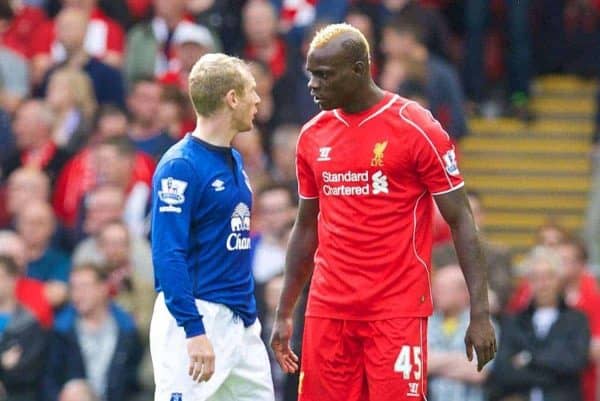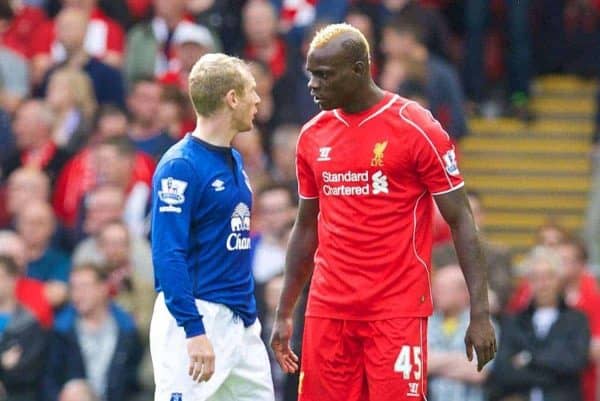 Ultimately, neither were the solution for Liverpool, with Jurgen Klopp's centre-forward ranks now considerably stronger following the return of Divock Origi from loan and the signing of Roberto Firmino from Hoffenheim.
Balotelli is now scoring regularly in Ligue 1, though if he found similar form while with the Reds, he would have been in for a lucrative payday.
His contract also included a bonus of £50,000 for every goal scored in the Premier League and the Champions League after his first five strikes, which he clearly failed to achieve.
To his credit, however, he was also not sent off in his time with the club, instead receiving seven yellow cards.
Liverpool were more savvy in negotiating Balotelli's move to Nice, agreeing a 30 percent sell-on clause with the French side.
If the striker keeps up his impressive form this season, this could see them recoup a portion of their sizeable outlay in 2014.