Sadio Mane couldn't hide his happiness at scoring the winner for Liverpool against Everton on Monday, but described the goal as "lucky."
The Reds overcame their local rivals in the most memorable way possible, with Mane pouncing in the 94th minute to seal three huge points for his side.
The 24-year-old has now scored eight goals this season, ensuring he tops Liverpool's scoring charts at Christmas.
He believes Jurgen Klopp's Reds were more than worthy of the win at Goodison Park, but admitted there was an element of fortune to his goal.
"I was a little bit lucky but I wish to always be lucky and score goals for the team!" Mane said after the game.
"I'm thankful and very happy to score the winning goal for the team.
"It wasn't an easy game but I think we deserved to win because we created a lot of chances and we got the goal.
"We were [facing] a very good team and we had to keep going to the end. But that's what we did and got the win."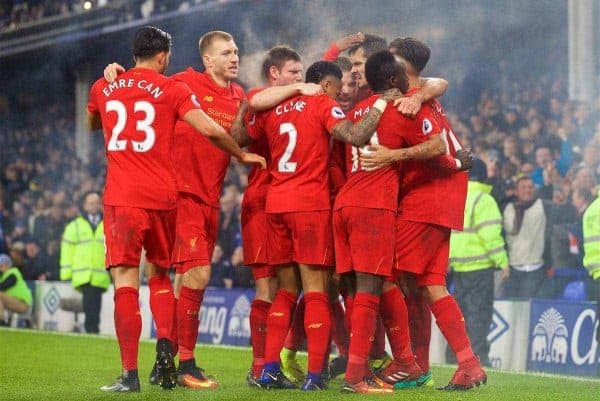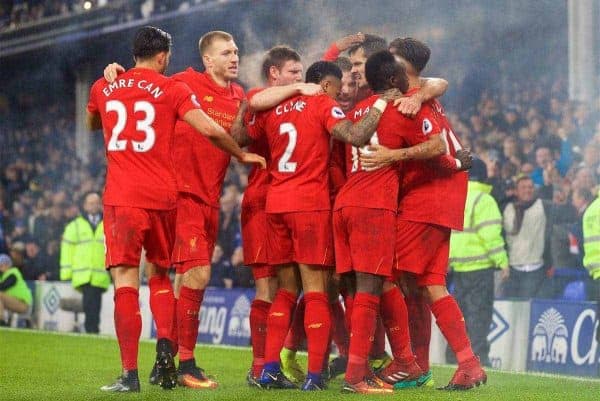 Mane went on to praise the excellent performances of Liverpool's centre-back duo Dejan Lovren and Ragnar Klavan, and heralded the importance of the victory.
"They did a great job today because [Romelu] Lukaku is one of the best in this league," he added.
"The performance of the team was good today. It was important to get a clean sheet.
"It's [always] important to score and not concede and that's what we did in the last two games.
"We've got to keep going that way—why not until the end of the season?"
Wins like Monday's are the hallmark of champions, as we have witnessed so many of Liverpool's rivals prove over the years.
Sometimes you have to dig deep when not at your very best, and that certainly applied with the Reds in their final match before Christmas.
Come May, we may be talking about this as a pivotal moment in the season.