Liverpool centre-back Joel Matip's fine start to life on Merseyside has not gone unnoticed by one of the club's defensive legends, Sami Hyypia.
Matip signed on a free transfer from Schalke 04 in the summer, and has quickly established himself as one of the most important members of Jurgen Klopp's first-team squad.
Liverpool are still yet to suffer defeat with Matip in the side, with the Cameroonian missing for both of the Reds' losses in the Premier League.
His absence away to Burnley and Bournemouth hammered home his influence, and early comparisons with Hyypia could well be on the money if his excellent form continues in the coming seasons.
The Finn, who was familiar with Matip from their time together in the Bundesliga, certainly feels this could be the case.
"I knew him from Germany, I think I played against him and then managed Leverkusen when he was at Schalke," Hyypia recalled.
"He's a good player. He's a big guy, dominant player, very comfortable on the ball and that's a big piece of how the team plays.
"When you want to play football, you need to have somebody who is comfortable on the ball and on the other hand a strong defender.
"His style of play is that he is comfortable on the ball but I think that comes from confidence, he is very confident that he can play football."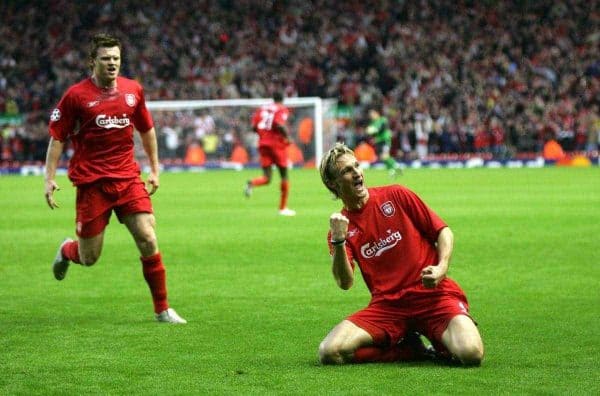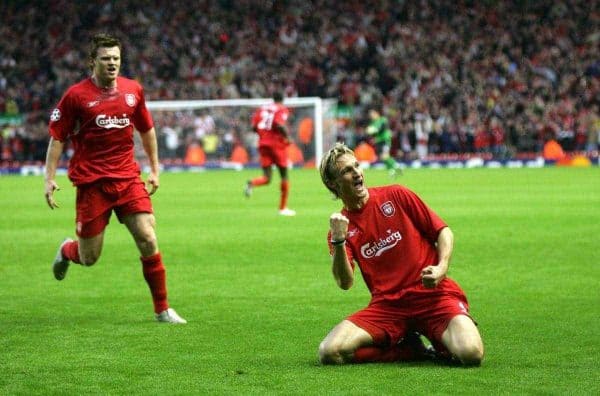 Hyypia spent 10 seasons with the Reds before leaving to join Bayer Leverkusen in 2009, before embarking on a managerial career that has stuttered to a halt so far.
Matip was just breaking through into the Schalke first team when Hyypia made the switch to the Bundesliga.
He went on to play seven seasons in the senior side in Gelsenkirchen, proving himself one of the finest centre-backs in the German top flight.
There are certainly comparisons to be made between the two: both tall, strong defenders with an intelligent reading of the game, composure in possession and, crucially, a calming leadership.
But while Hyypia acknowledged that there are similarities between him and Matip, he admitted: "There are some—but I think he's a bit quicker than me!"
There is still a long way to go before Matip proves himself to be as influential as Hyypia on Merseyside, having made just 14 appearances under Klopp so far.
But he is already on course to cement himself as one of the signings of the season, and along with Hyypia, one of Liverpool's best value signings of the Premier League era.