What do Liverpool see in reported transfer target Moussa Dembele? We look at the Celtic striker's performance against Man City on Tuesday night.
Dembele emerged as a possible target for Liverpool amidst rumours that Jurgen Klopp would look to add another attacking player to his squad in January.
With Danny Ings likely to be out for the rest of the season, Daniel Sturridge carrying a knock, and an injury to Philippe Coutinho seeing Roberto Firmino revert to a wide position, the manager may feel another option is needed up front.
Although, if interest in Dembele is true, the 20-year-old would be more one for the future.
Dembele is currently plying his trade at Celtic under the management of former Liverpool boss Brendan Rodgers, where he's attracting interest from south of the border and from the continent.
He has 17 goals in 29 games in all competitions for the Scottish champions, including three in the six Champions League games he's played.
He started for Celtic at the Etihad Stadium against City in what was their final European game of the season, and Rodgers' first in England since leaving Liverpool
Having started his senior career at Fulham, he'll be used to playing in England, albeit mostly at Championship level where he scored 15 goals for the London side.
Performance Versus City
https://www.youtube.com/watch?v=W2jqEeSE3ps
Starting as the lone striker in between two wingers, Dembele struggled to get involved in the game early on, and had the fewest touches of any player in the first half, with just 15.
Rodgers gestured from the touchline to try to encourage his forward to get more involved, asking him to drop deeper and drift into wide positions when the need arose.
As a result of this, most of the touches he had during the game came to the left flank as well as in his natural position in the middle.
The Frenchman made several good runs off the back of the City defence, and even though he was caught offside on the odd occasion, the pace and direction of these darts behind defenders are an impressive part of his game.
He was asked to play the role of target man too, and while he was generally good at this on the occasions the ball is played in to his feet, if the ball was in the air he tended to lose the battle with the defender.
When it came to finishing chances he had a few opportunities but failed on each occasion.
The first came early in the game when he pounced on a poor pass by midfielder Pablo Zabaleta, but the onrushing Willy Caballero gave him little room to get a shot away, intercepting the ball before he had chance to get proper contact on it.
His second chance of the game was one you might expect a striker to take. Left winger James Forrest dribbled past three City defenders and played a perfect ball through to his team-mate. Dembele went for a left-footed chip, but Caballero was wise to it, staying upright to get in the way of the effort. However, the rebound fell back into the path of the number 10, but his powerful second attempt only found the side netting.
Though he's stronger on his right foot, these efforts showed an ability to use his weaker foot to execute both powerful and precise attempts on goal.
The one headed duel he did manage to win against young centre back Tosin Adarabioyo led to an effort on goal but again, this it was saved.
Teamwork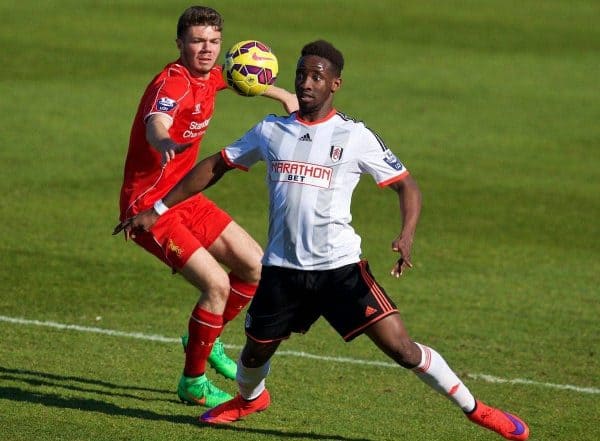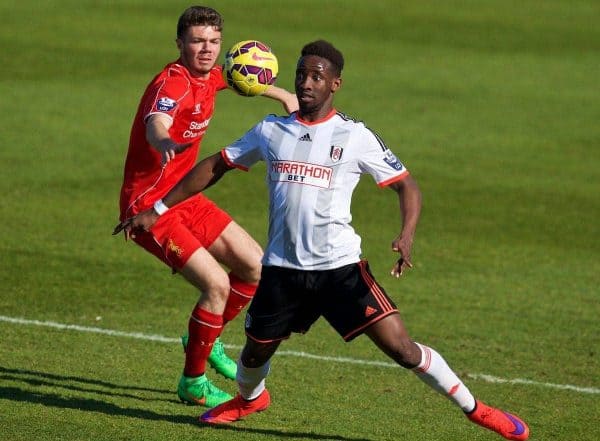 Rodgers set his side up to press as he had done with some success in the first fixture at Celtic Park.
Dembele played his part in this, cutting off the passing lanes between the City goalkeeper defensive midfielder, and closing down the centre backs when required.
On this evidence he's not the most intense presser of the ball, but it's something he definitely has in his locker – and at such a young age can certainly develop further.
Another noticeable trait in his play was an alertness when a team-mate attempted a shot on goal. He would follow these up in case the goalkeeper spilled the initial effort, ready to pounce on any loose ball.
He was withdrawn by his manager with just over 70 minutes gone and replaced by Leigh Griffiths, as Rodgers looked to keep him fresh for their game against Partick Thistle on Friday evening.
He'd already run off a knock picked up in a challenge with Bacary Sagna, and the Northern Irishman didn't want to take any further chances with his star player.
Potential

He scored two goals in the home game versus City in Group C, but on Tuesday night he was less impressive.
However, he still showed several promising signs, and his pace, direct play, and ability to make runs off the back of defenders will make him an attractive proposition for many clubs in Europe.
On Tuesday night's evidence alone he might not look good enough for Liverpool at the moment, but he showed that, at the age of just 20, he has plenty of impressive attributes on which to build.
His form overall this season suggests that this was one of his quieter games, and Rodgers will be expecting him to return to goalscoring when their league campaign continues.
They've only dropped points once in the Scottish Premier League this season, and Dembele has played a big part in making them overwhelming favourites to go on and win the title.