Liverpool's 2-1 loss to Wolves in the FA Cup fourth round saw Jurgen Klopp's side produce a miserable feat not seen since the 2012/13 campaign.
The Reds have won just once in eight games since the turn of the year, that coming at League 2 outfit Plymouth Argyle in their FA Cup third-round replay.
After that win at Home Park, Liverpool faced a crucial 10 days, playing four games at home as they looked to keep their campaign alive.
But they have now lost to Swansea City in the Premier League, Southampton in the League Cup semi-finals and now, on Saturday, to Wolves in the FA Cup, with their hopes fading.
Out of both cup competitions and 10 points behind league leaders Chelsea—their next opponents—the Reds look unlikely to claim anything from 2016/17.
To make matters worse, Saturday's defeat to Championship side Wolves was their third in a row at Anfield.
And the last time they suffered three consecutive defeats at home came in 2012, underlining the gravity of Liverpool's abysmal form under Klopp since the turn of the year.
Back then, Brendan Rodgers' side lost 2-0 to Arsenal, 2-1 to Man United and 3-2 to Udinese, in a series of disappointing results but more acceptable than this season's run – against much higher calibre opposition than Swansea, Southampton and Wolves.
Those three defeats came in September and October of 2012, giving Rodgers the opportunity to turn Liverpool's form around.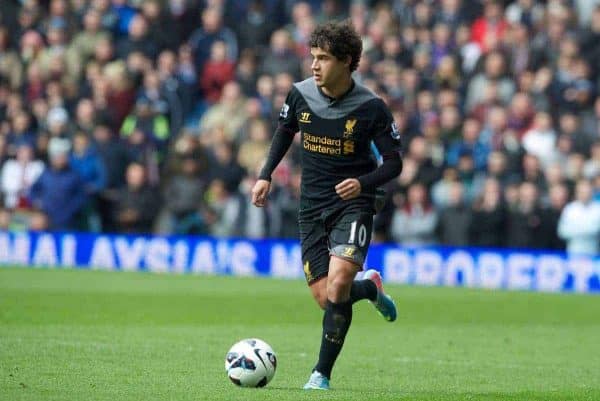 He did so with the signings of Philippe Coutinho and Daniel Sturridge in the January transfer window, with the Reds losing just once at home in the second half of the season.
With just three days left before the winter market closes on Klopp, it looks unlikely that the German will do so.
Struggling without Sadio Mane, with the winger away on Africa Cup of Nations duty with Senegal, Klopp has failed to find a solution in attack, with injury to Coutinho only making matters worse.
This frustrating record could well be extended by another game on Tuesday night, with Chelsea taking to Anfield having won 14 of their last 15 games in the league.
The Reds next home games after that come against Tottenham Hotspur (February 11) and Arsenal (March 4), with Liverpool showing no sign of recapturing their excellent form of 2016 at this stage.