Ahead of another busy weekend of Premier League fixtures, we're here to preview the best of the upcoming action in England's top flight.
After both FA Cup and League Cup commitments for the Premier League's 20 clubs in the last week – four sides have played in both – Premier League football returns this weekend.
Liverpool have drawn 0-0 at home to Plymouth Argyle and lost 1-0 at Southampton, but Sunday's visit to Man United is another level of importance altogether.
It is one of 10 top-flight matches to look forward to – here's a look at some of the standout action in the coming days.
Liverpool vs. United: The latest chapter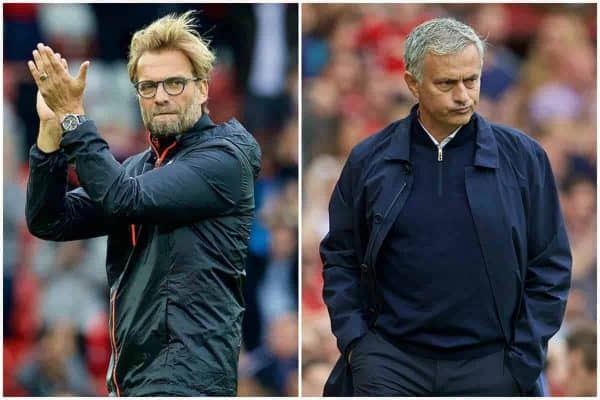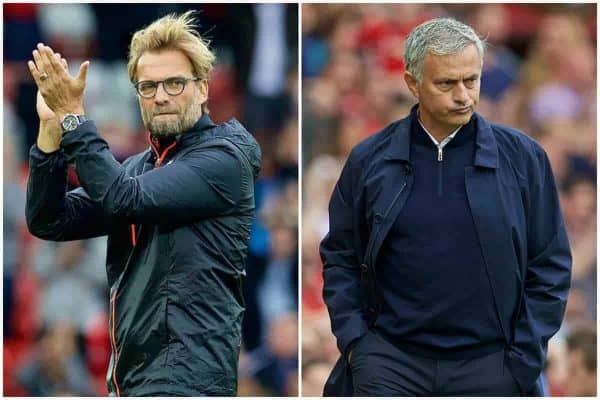 We don't normally focus too much on Liverpool in these Premier League previews – enough is written about them in other articles – but it is different when United are their opponents.
This remains the biggest game in English football, and while some of the recent fixtures between the pair haven't been too crucial, this one really is.
Liverpool are five points clear of their rivals, and victory at Old Trafford would not only keep them well clear of them, but it would also keep their title hopes strongly alive.
On the flip side, defeat could be catastrophic, with Chelsea likely to pick up three points on Saturday and United suddenly only two behind.
Should that happen, a place in the top-four would suddenly look a little iffy.
United are flying, having won nine on the bounce in all competitions (mostly against an absolute load of dross), but the Reds must show the belief and quality that has been lacking a little of late. It is a very tough one to call.
Champions hope to thwart title favourites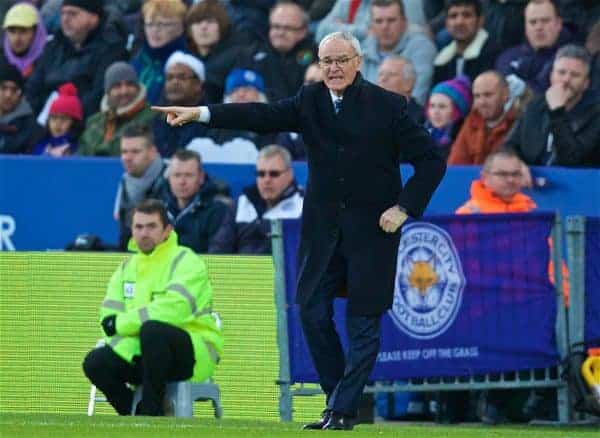 Chelsea's incredible winning run fortunately came to end at Tottenham last week, with the Blues' 2-0 defeat giving their rivals at the top some hope.
A win would have put them eight points clear, but the hope is that the loss has put some slight doubt into the back of their minds.
On Saturday evening, Antonio Conte's side visit champions Leicester City, in what has the potential to be an intriguing match-up.
For all the Foxes' struggles this season, they showed what they are still capable of against Man City last month, and will hope for more of the same this weekend.
Chelsea remain the strong title favourites, however, and three points for them at the King Power Stadium would really crank up the pressure on Liverpool at Old Trafford.
Can Everton do the Reds a favour?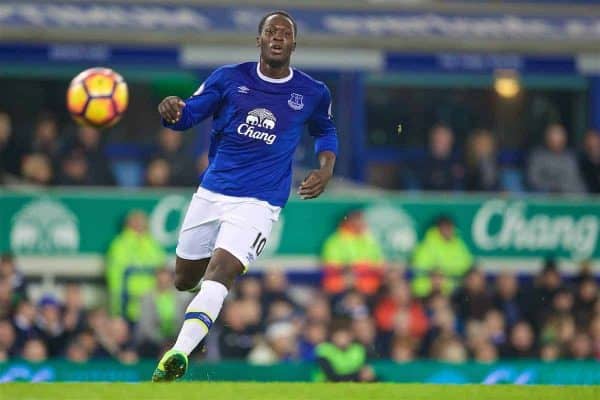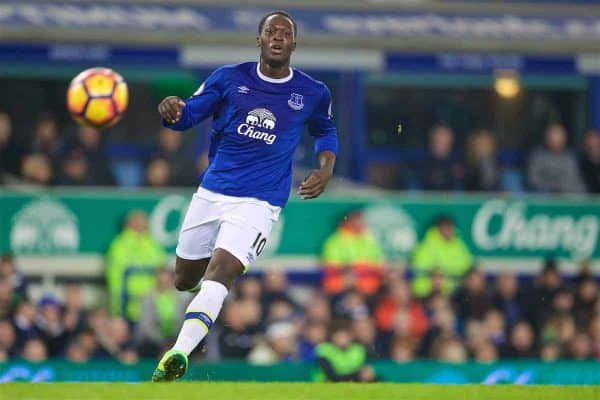 We all know that Liverpool can never rely on Everton to help them out – their pathetic showing at home to Man City in 2014 is proof of that – but we can at least hope that that changes one day.
Ronald Koeman's inconsistent outfit welcome City to Goodison Park on Sunday afternoon, in the kind of game that really could go either way.
City are the kind of side who could go quietly under the radar without playing well, putting together a winning streak before you know it.
Liverpool would appreciate their Merseyside rivals nipping that in the bud nice and quickly, both in terms of the title race and top-four battle.
You never quite know what you're going to get from either team, but City have to be considered favourites, due to their attacking quality. The first goal feels crucial.
Everton still don't look right under Koeman, with their FA Cup exit to Leicester another low point, and Pep Guardiola will fancy his side's chances.
Winnable games for north London duo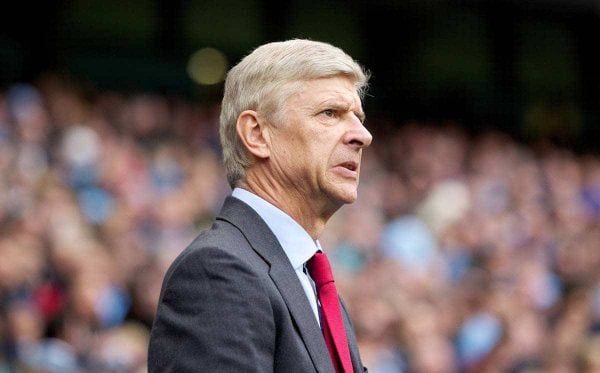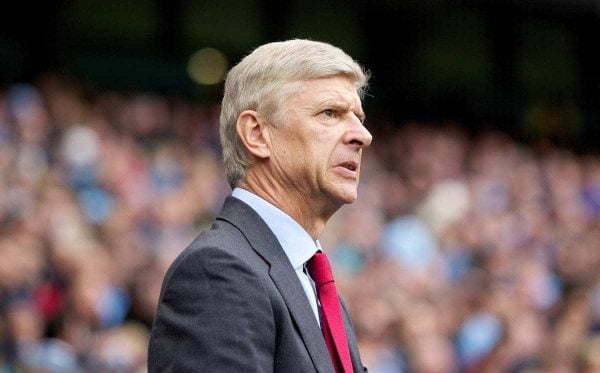 The battle between the top six sides could end up being the most fascinating of the Premier League era, and Spurs and Arsenal are right in the mix.
The north London adversaries will both believe a top-four finish is the bare minimum in 2016/17, and this weekend offers a great chance to seal three more points apiece.
Spurs host West Brom on Saturday lunchtime, and although the Baggies are proving typically tough to face under Tony Pulis, Mauricio Pochettino's side are far more resilient and ruthless these days.
Dele Alli is in sparkling form, and if they can just get Harry Kane back to his best, there is no reason why they can't be in the title shake-up come May.
Arsenal don't look wholly convincing, by any means, with their 3-3 draw at Bournemouth summing up how unpredictable they are, but they just keep plugging away.
Saturday trip's to Swansea City is a must-win game if they want to stay in touch with Chelsea, and they should get the better of the Swans with relative ease.
Liverpool could do with the London duo slipping up this weekend, but that may be wishful thinking.
Fixtures & UK TV Info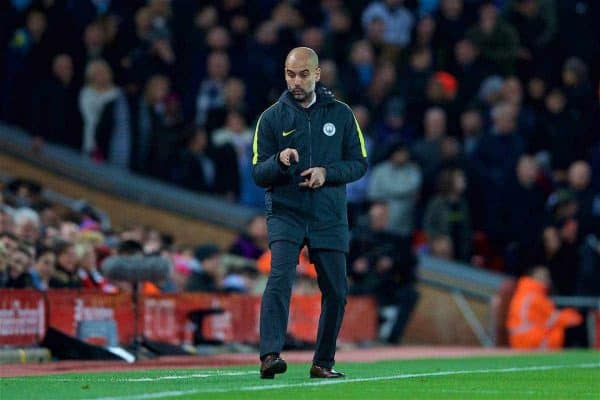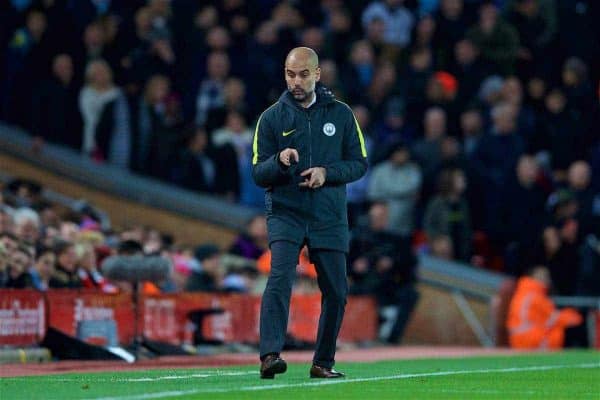 Tottenham vs. West Brom – Saturday 12:30pm, Sky Sports 1
Prediction: 2-0
Burnley vs. Southampton – Saturday 3pm
Prediction: 2-1
Hull vs. Bournemouth – Saturday 3pm
Prediction: 1-1
Sunderland vs. Stoke – Saturday 3pm
Prediction: 2-1
Swansea vs. Arsenal – Saturday 3pm
Prediction: 0-2
Watford vs. Middlesbrough – Saturday 3pm
Prediction: 0-0
West Ham vs. Crystal Palace – Saturday 3pm
Prediction: 1-1
Leicester vs. Chelsea – Saturday 5:30pm, BT Sport 1
Prediction: 1-2
Everton vs. Man City – Sunday 1:30pm, Sky Sports 1
Prediction: 1-2
Man United vs. Liverpool – Sunday 4pm, Sky Sports 1
Prediction: 1-1