When it comes to rumours this summer, the media can be pretty predictable. There's a fair few players who will inevitably be linked with Liverpool in the coming months.
The next transfer window may still be several months away, but that doesn't stop the endless talk of who will go where at the end of the season.
Although it was a quiet January at Liverpool, with Jurgen Klopp choosing to bring in no reinforcements, this summer will be very different.
The Reds' squad will need strengthening in several areas of the pitch, especially with European commitments almost guaranteed in 2017/18.
You can almost predict which players will be tipped to move to Merseyside – here are 10 that immediately spring to mind.
Joe Hart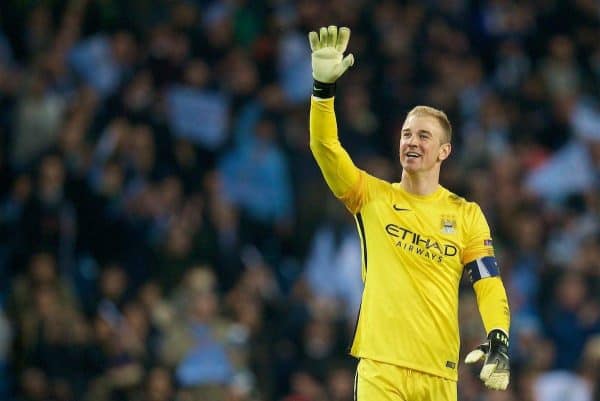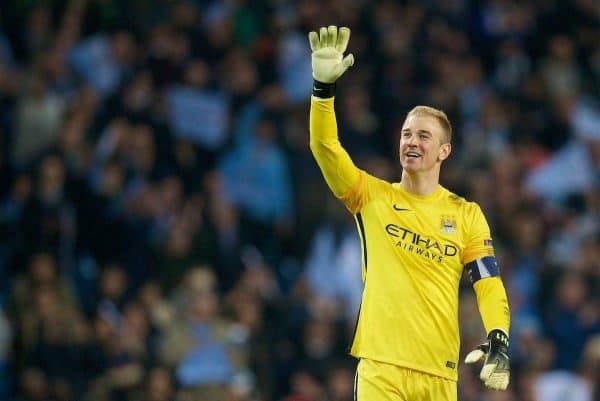 Even though Joe Hart couldn't be further from what Jurgen Klopp looks for in a goalkeeper, that won't stop the endless links with him heading back to the Premier League to join the Reds.
He struggles with the ball at his feet, he makes mistakes and there is an argument to say his best days are behind him. Other than that…
It remains to be seen whether Klopp decides to improve on Simon Mignolet and Loris Karius, but if a new stopper comes in, it won't be Hart.
Virgil van Dijk
Other than playing for Southampton, Virgil Van Dijk actually makes sense for Liverpool – who desperately need a good, solid centre-back to partner Joel Matip.
The Dutch centre-back would be the perfect signing for many this summer, but he would likely cost a lot – which means we're in for getting our hopes up only for him to end at Man City or Chelsea.
Andrew Robertson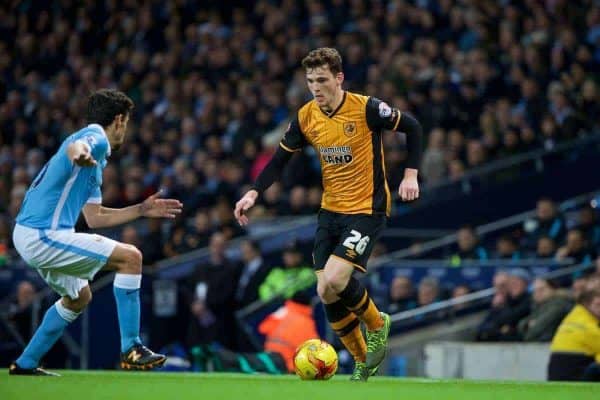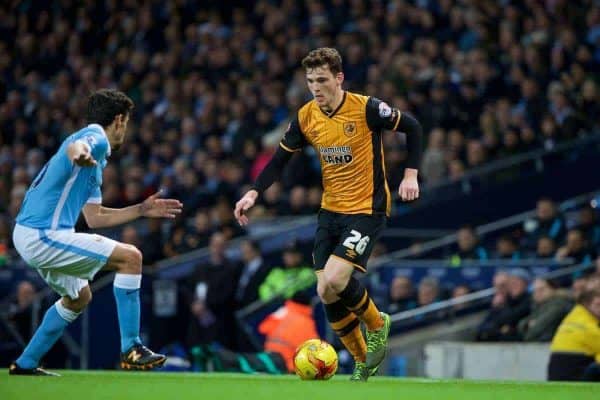 A cheap left-back – available on a Bosman free transfer even!
With James Milner an effective but short-term fix, and Alberto Moreno still hugely unconvincing, talk of a new left-back is bound to return in the summer.
Klopp's preference for youth, and not necessarily bringing in household names, makes Hull City's Andrew Robertson a likely target.
The 22-year-old Scot is enjoying an impressive season and should Hull go down he'll almost certainly stay in the Premier League with a move elsewhere.
William Carvalho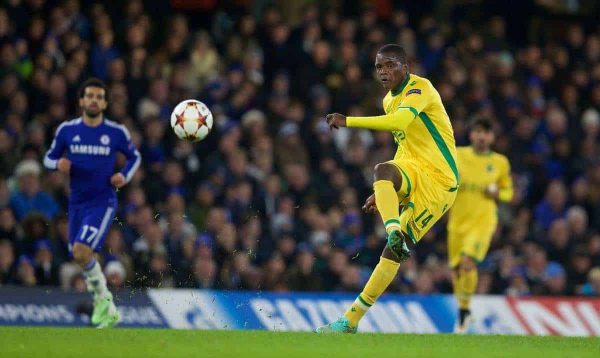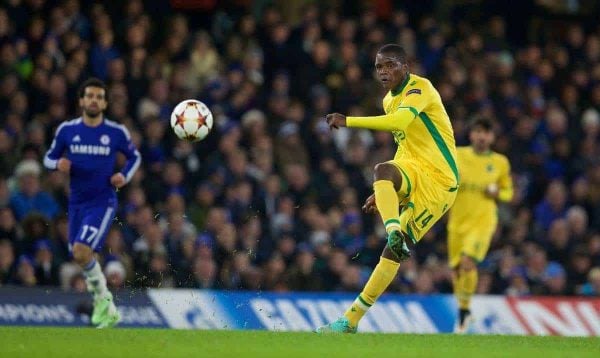 Placating the 'sign a DM' crew, William Carvalho is one of many players who seems to be tipped for a move to Merseyside in almost every transfer window.
The Sporting Lisbon man may feel that a new challenge is required in the summer, and there is expected to be a scramble to purchase him.
Quite whether he suits the Reds' style of play is debatable, but as media outlets look to fill column inches, he is sure to be Liverpool-bound in the rumour mill.
It would be a surprise if there was no mention of Carvalho to Liverpool at some point.
Alexandre Lacazette
A transfer window wouldn't be a transfer window without Alexandre Lacazette being tipped to join a Premier League club.
The Frenchman was heavily linked to both Liverpool and Arsenal last summer, among others, but he decided to stay at Lyon for another year.
Lacazette's relentless form in front of goal has seen him score 23 goals in 27 appearances this season, and an exit looks likely in the summer.
Daniel Sturridge is expected to move on to pastures new and Lacazatte would be a superb replacement.
You can't bank on him becoming a Liverpool player, but you can bank on him being linked.
Piotr Zielinski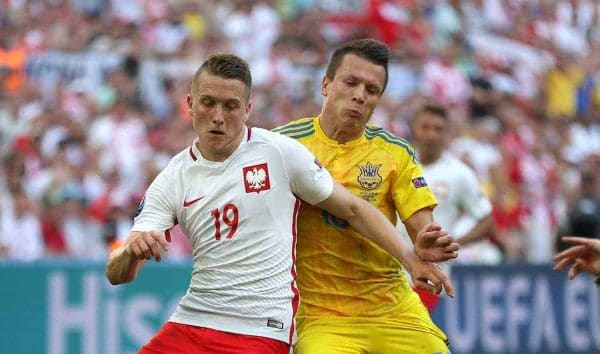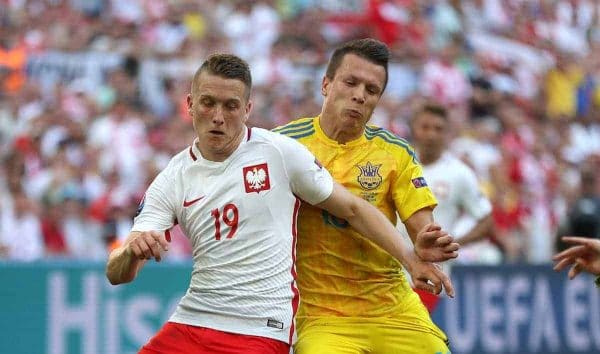 When a player is linked with Liverpool, some fans love to claim they have watched every minute of his career. Piotr Zielinski was one of those.
The Poland international almost signed last summer, but a move never materialised and he went to Napoli from Udinese instead.
Like so many transfer rumours, we may see the reports resurface at the end of the campaign, even though Zielinski is in the first year at a Champions League side.
Quite whether Liverpool need him, or can do better than him, is up for debate.
Christian Pulisic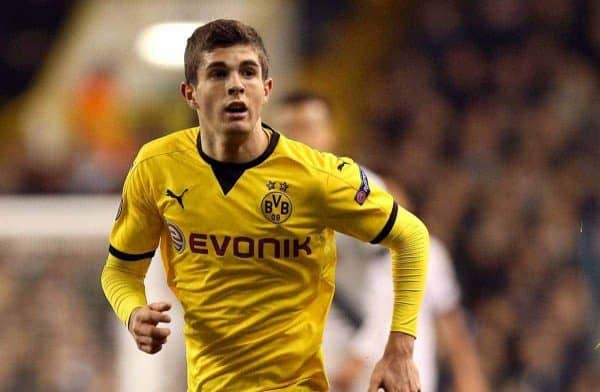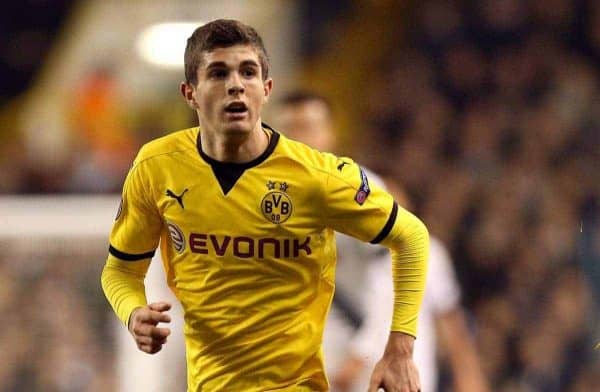 Liverpool signing Christian Pulisic seems far too good to be true – how often do they really get their main transfer target? – but it shouldn't be completely ruled out.
The prodigiously-gifted Borussia Dortmund man is one of Europe's most highly-rated young attackers, and he would be exactly what the Reds need next season and beyond.
Dortmund will be very keen to keep hold of one of their prized assets, but Klopp is a big admirer and reportedly attempted to sign him in January.
We will hear about him lots in the summer – let's hope the reports come from reputable sources!
Demarai Gray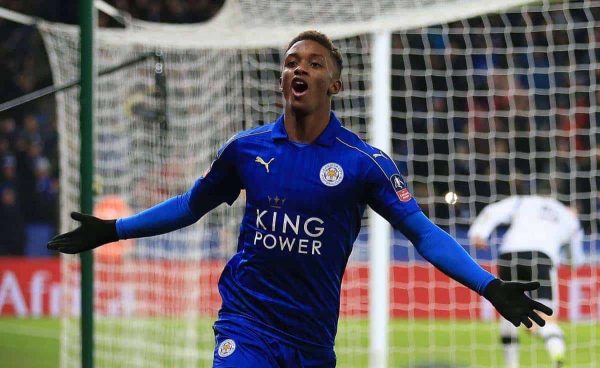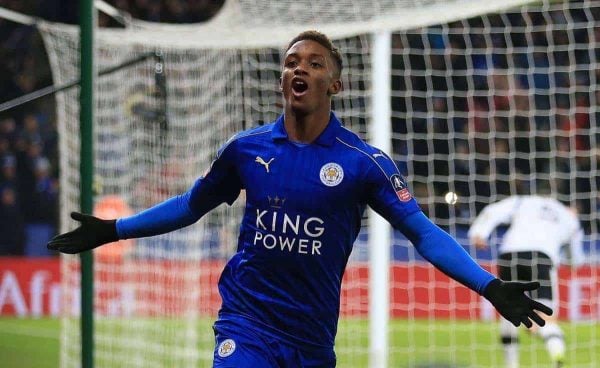 It has only taken a handful of eye-catching showings for Liverpool to be linked with Leicester City youngster Demarai Gray.
The tricky winger fits perfectly into Klopp's footballing philosophy, with his pace, versatility and long-term potential all standing out.
Gray is a work in progress – those types of signings can infuriate the fanbase – but he is exactly the kind of player you could see them taking a punt on, especially if Leicester get related…
Finally, signing proven quality – a Premier League winner no less!
Nathan Redmond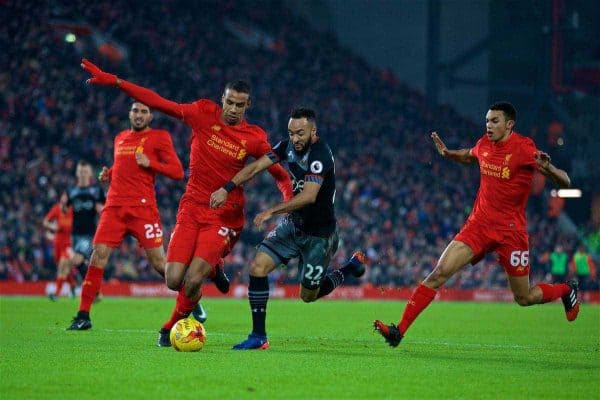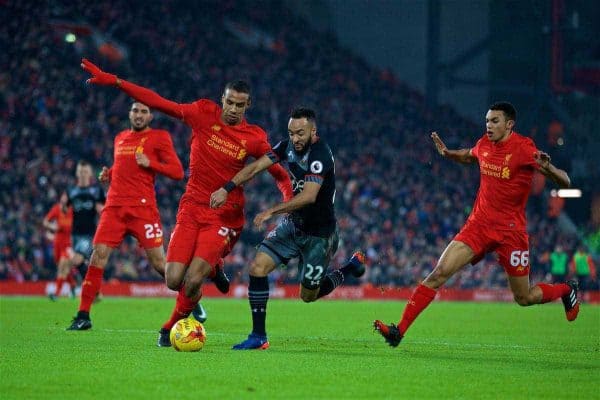 He plays for Southampton, he played well against Liverpool. In recent years that's been enough to not only get you linked with a move to Anfield but actually sign for the Reds!
Nathan Redmond was Sadio Mane's replacement at Southampton last summer, and with Liverpool wanting more like Mane, it's pretty inevitable that Mane's direct replacement at Liverpool's feeder club will be linked.
Hopefully though, with Klopp now firmly established at the club, he won't be following the previous formula that saw Dejan Lovren, Christian Benteke and Adam Bogdan earn their moves to Merseyside!
Inaki Williams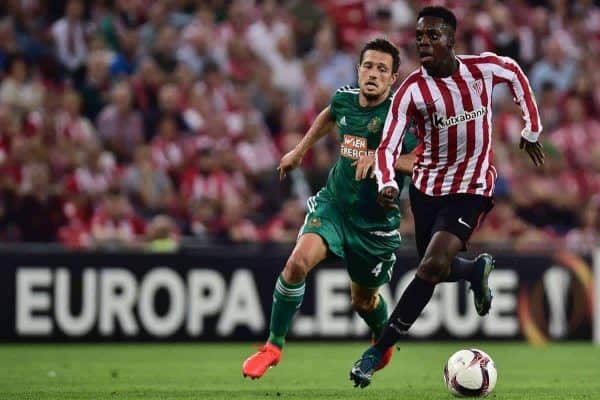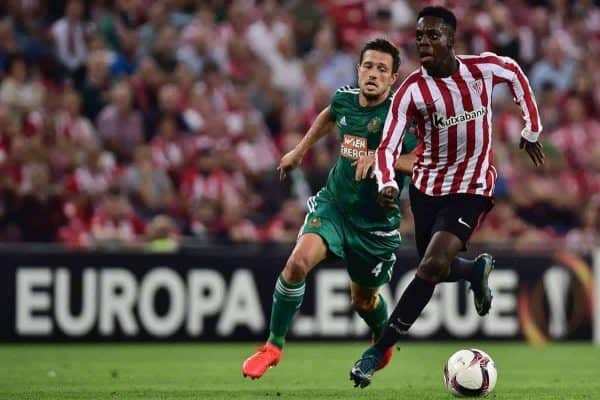 This feels like a rumour that has legs in it, especially in comparison to some of those listed.
Athletic Bilbao youngster Inaki Williams has "Klopp player" written all over him, and if Liverpool could get a deal over the line, it would be a significant piece of business.
The 22-year Spaniard is quick, creative, a present and future investment and would add an extra dimension to the Reds' attack.
There is already plenty being written about Williams heading to Anfield – you will only hear more about it once the summer arrives.