As Liverpool's season threatens to fall apart, Jurgen Klopp's decision to pick Emre Can ahead of Georginio Wijnaldum makes very little sense.
So much of the pre-Hull City talk was about Sadio Mane's return to the side, with the flying forward starting alongside Adam Lallana, Philippe Coutinho and Roberto Firmino for the first time since November.
Many predicted (hoped) Liverpool's brilliant attacking quartet would turn the Reds' season around, with Hull supposed to be the first team to feel their wrath as January was finally put behind us.
While seeing all four in the starting lineup was a pleasing sight pre-match there was still a major gripe to have with Klopp's selection – Emre Can was selected ahead of Gini Wijnaldum in the middle.
Rather predictably, it was a decision that backfired, again.
Erratic Emre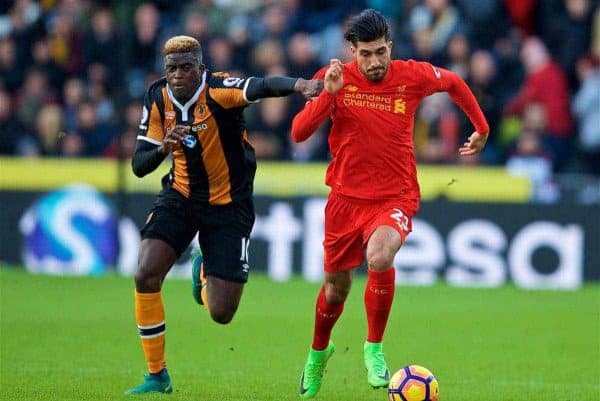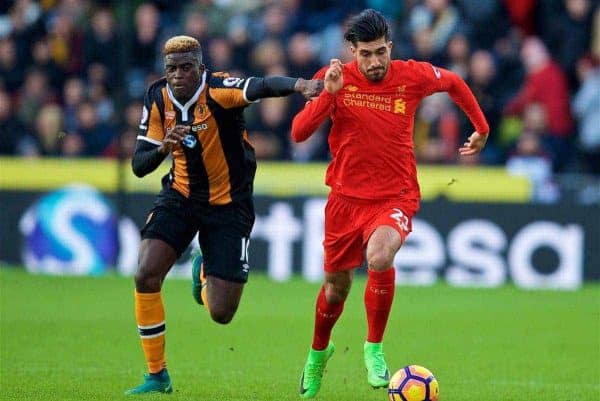 Certain players have very loyal supporters – the type who will defend them at every possibly opportunity. Can is one of them.
Many of his admirers have been whinging about the flack the 23-year-old has been receiving in recent weeks, claiming it is the latest 'agenda' to be taking place among the fanbase.
This is nonsense, however, and while Can was nowhere near the only culprit on a hideous day in Hull – virtually no player could walk away with their head held high – he was once again a huge weak-link.
We all know that the German can offer plenty of good defensive work, with his power and physical frame making him tough to out-battle, but what about the rest of his play?
Far too often, he resembles a bull in a china shop, rampaging around the pitch without a hint of guile, intelligence and influence.
His decision-making is inconsistent, his use of the ball is far too slow, and his general erratic nature makes Liverpool a far less smoother operation.
This isn't just a short dip in form, with Hull was the latest in a season of underwhelming performances.
Can does at least save his best for the big games, which is a positive, but against weaker sides, his ponderous style sums up Liverpool's struggles better than anyone.
We shouldn't be writing him off at 23 but how Klopp sees a place for him week in, week out is one of his most baffling mistakes in the Anfield hot-seat.
Can's continued selection is made even more baffling by Klopp revealing this week that his compatriot has an ongoing calf issue.
You could argue that Can has failed to adapt to the more attacking midfield role, and if he is going to play it should be in the holding role – but that's now Jordan Henderson's.
Why No Wijnaldum?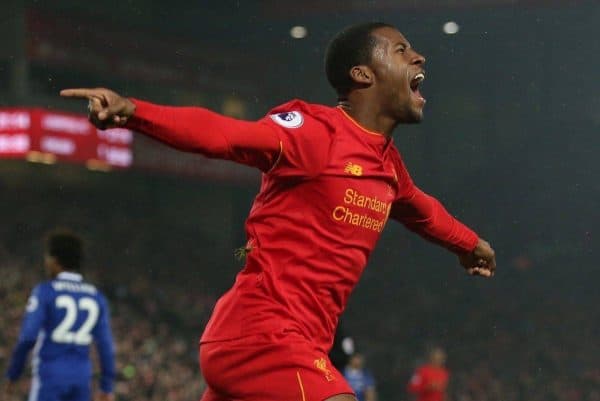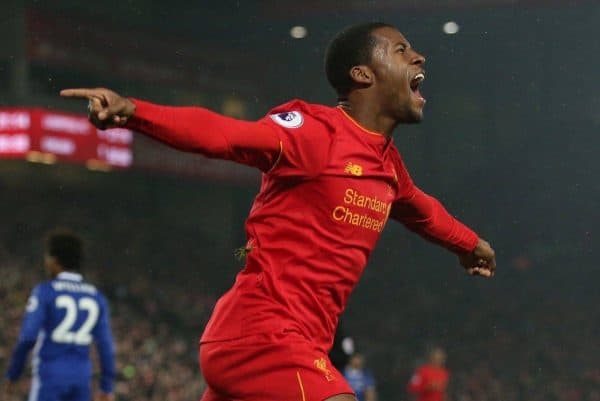 It hasn't been an earth-shattering start to life on Merseyside for Wijnaldum, but he has undoubtedly been a good signing.
There is a class and intellect about him that often feels the polar opposite to Can, and Liverpool's best performances have been with him alongside Lallana in midfield.
He may not stand out as much as many, but he knits things together beautifully, picking the right passes, moving into the right spaces and quietly doing his defensive duties too.
Admittedly, Wijnaldum's form has been far from eye-catching in 2017 – his performance against Wolves in the FA Cup was insipid at best – but he has every right to feel bemused at being on the substitutes' bench against Hull having scored the equaliser against Chelsea and been one of the better players just days earlier.
It is impossible to say how the match may have panned out had he started instead of Can, but it is hard to imagine it going much worse.
While Can is not a player you can rely on when it comes to making the correct decisions and getting the best out of his teammates, Wijnaldum is at the moment the better option.
A Change Needed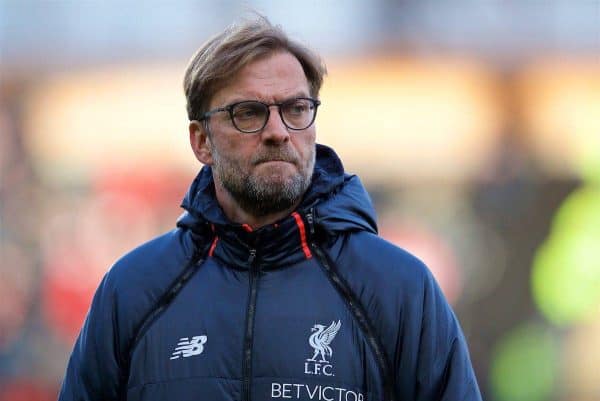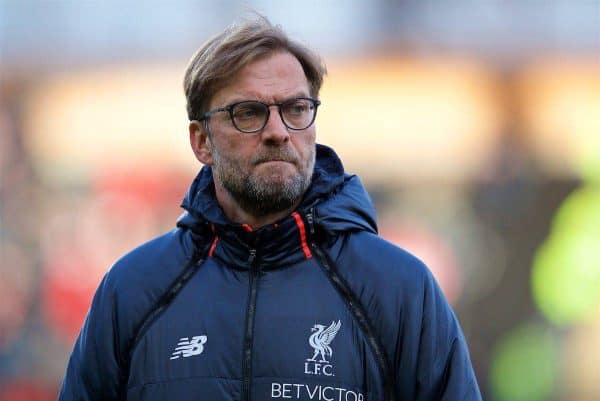 Quite clearly, Klopp is a big fan of Can, so it is always going to take a lot for him to drop his compatriot.
For a short while, it did look as though Henderson, Wijnaldum and Lallana had firmly become first-choice in the midfield, but looking back, that may just be because Can was lacking fitness.
It is worrying to see Klopp choose the German over the Dutchman for a game like Hull, but hopefully he has seen that it is not working. Although, it didn't work in plenty of other games of this nature before too.
Can has had long enough to prove himself in recent weeks, but his performances have left you tearing your hair out in frustration. That's if you have any left after January.
Is he a bad player? Absolutely not. He has big potential, he is influential when he wants to be and his best years are still ahead of him.
With each game that passes, however, you wonder if he will have to attempt to reach that potential elsewhere. His clumsy style of play does not suit the slick, fast-paced style that Klopp is trying to implement, and it is hurting those around him.
At the moment, Wijnaldum is far more productive in the role alongside Henderson and Lallana – adding goals and assists that Can isn't.
Wijnaldum is far superior to Can currently, and must be restored in his place. It's extremely baffling that Klopp has persisted with Can for this long.