Liverpool take on Leicester City on Monday, so we've heard the views of a Foxes supporter ahead of the game, including on Claudio Ranieri's sacking.
By the time the match kicks off, the Reds will have gone 16 long days without a game, with the 2-0 win over Tottenham on February 11 now something of a distant memory.
It is vital that Jurgen Klopp's side build on that victory and turn up raring to go at the home of the champions, following their trip to La Manga.
The Foxes are enduring a nightmare season after last year's title-winning heroics, with relegation to the Championship now a genuine possibility.
Ranieri was relieved of his duties on Thursday, much to the shock of many, with his sacking further proof that there is very little loyalty in the modern game.
We spoke to Foxes fan Jamie Thorpe (@thorpie54) to get his thoughts on this season and Monday's clash.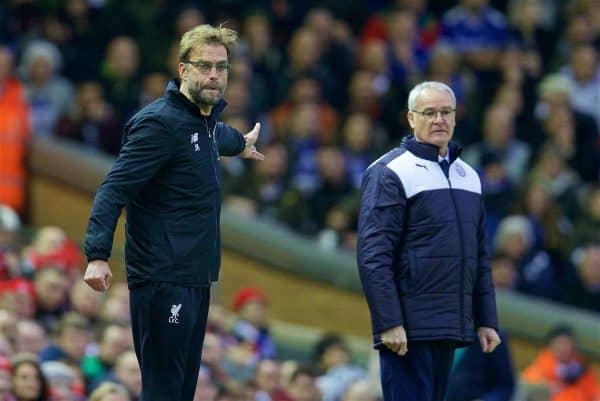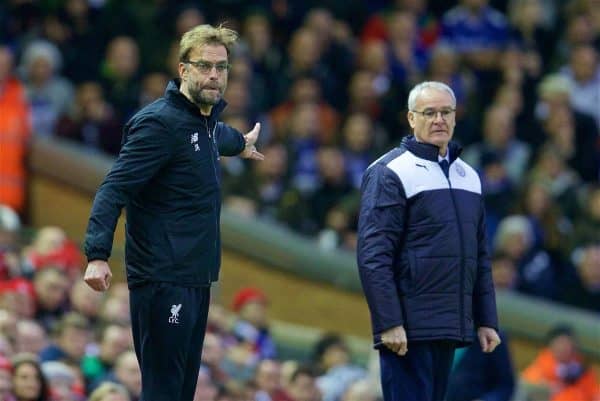 What's your take on Ranieri's sacking? Ridiculous or understandable?
This may seem nonsensical, but in a way it is both.
Ranieri achieved the unthinkable last year and surely has to be considered one of our greatest ever managers and sacking him just nine months on seems harsh.
In many people's eyes he deserved the chance to rectify the situation, and whilst that may not be the best decision from a business perspective, you could argue that he had earned the right.
On the other hand, our results have been very poor for a majority of the season, with 2017, in particular, offering very little joy for Leicester fans, and with the reports that he had lost the dressing room and most of the coaching staff the case against Ranieri grows further still.
To that end, you can understand the board's decision—something simply had to change from their point of view and they resorted to the only option they had left.
Only time will tell if their decision is vindicated.
This season has certainly been a comedown for Leicester—what do you make of their campaign as a whole?
Our trajectory is extremely worrying. Our poor form in the early stages of the league was offset by our results in the Champions League, but in truth, the performances didn't merit the scorelines and this only served to paper over the cracks.
Frustratingly, there have been a number of false dawns. On several occasions, we have produced performances that could kick-start our season, only to hugely disappoint once again the following week.
Beating Man City 4-2 before picking up one point in the next three matches is an example of this.
The manner of our defeats is of great concern—we have still yet to score a league goal in 2017 and you have to say our current position is probably justified.
Having said that, the claim that Leicester have "found their level" and should accept such a turnaround in fortunes is particularly irritating, as I believe we had a golden opportunity to progress as a club and cement ourselves in the league—an opportunity that we are currently blowing spectacularly.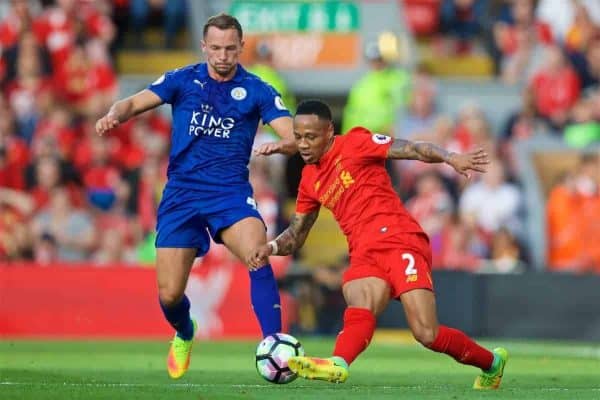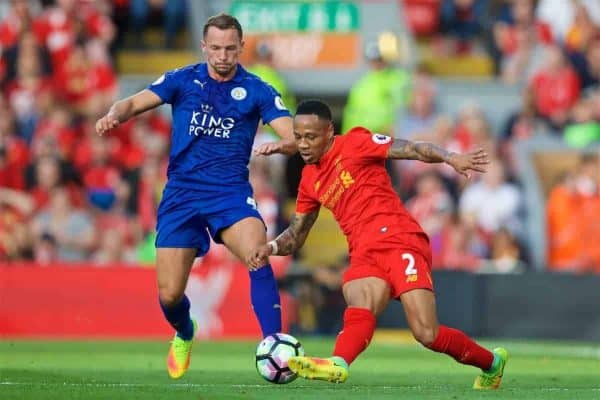 Can you pinpoint why the team has struggled so much? Did each individual peak last season, or have teams simply sussed you out?
A lot has been said about N'Golo Kante and, of course, any team would suffer without a player of his quality.
The failure to replace the effervescent Frenchman meant that Daniel Amartey—a defender by trade—was fast-tracked into that position and struggled to adapt to his new role.
This meant Wes Morgan and Robert Huth were significantly more exposed, Riyad Mahrez and Danny Drinkwater were having to defend more often and so the service to Jamie Vardy dried up.
Couple that with an injury to Kasper Schmeichel, and you really do have a recipe for disaster.
The players do have to take a good look at themselves, but Ranieri is also culpable. I don't think he truly knew his best XI, both in terms of shape and personnel, and this directly translated into some disjointed and confused performances across the pitch.
All in all, the team needs a refresh in some key positions, but ensuring that we do this in the Premier League rather than the Championship has got to be the overriding objective for the remainder of the season.
Who have been Leicester's three best players in 2016/17, and who would you say have been the worst?
The Best: Kasper Schmeichel, Demarai Gray and Ben Chilwell, with special mention to Wilfred Ndidi.
The Worst: Ahmed Musa, Ron-Robert Zieler and the duo of Jamie Vardy and Riyad Mahrez, who have gone from record-breakers and award-winners to passengers.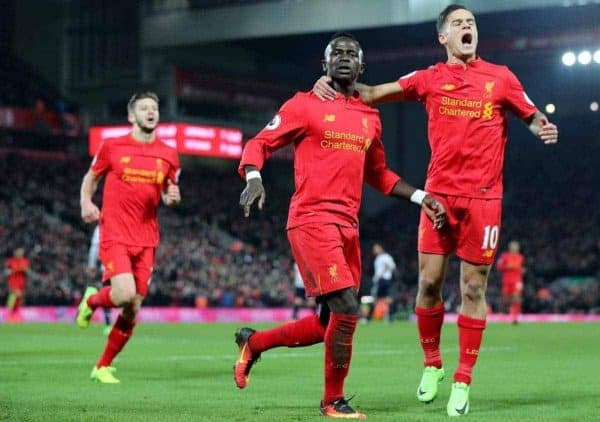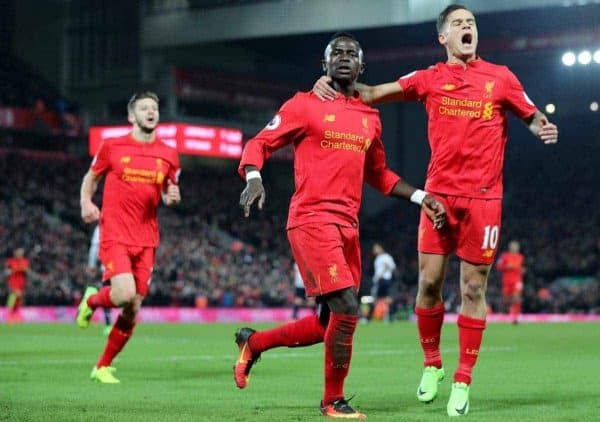 What do you make of Liverpool's season, and their progress under Jurgen Klopp? Any players stand out for you?
On their day, this Liverpool side can be sensational and a real pleasure to watch—the movement and quality in the final third is particularly impressive.
It is hard not to like Jurgen Klopp, and the way he approaches games adds to this.
That consistency isn't quite there yet, however, and the losses to Swansea City and Hull City stand out and this is ultimately the difference between challenging for top four and going for the title.
Roberto Firmino, Sadio Mane and Philippe Coutinho rightly take a lot of the plaudits, but I have been impressed by Adam Lallana this season.
I think he has upped his game in many respects and Klopp has to take credit for getting the best out of him—he is technical and quick-thinking, with a tireless work rate that seems tailor-made for Klopp's system. A new contract is testament to his importance.
Looking ahead to Monday's game, how do you expect it to pan out? We are wary that Leicester can still turn it on on their day, as they showed against Man City in December.
Prior to the Sevilla game I'd have plumped for a comfortable Liverpool win, and probably would've said the same at half-time.
Our second-half performance showed shades of last season, however, and the goal should breathe confidence into the side. How we do without Ranieri remains to be seen, though.
I'd expect Leicester to try to keep things tight in the early stages and look for opportunities on the counter-attack as the game goes on. If we concede an early goal it could unravel.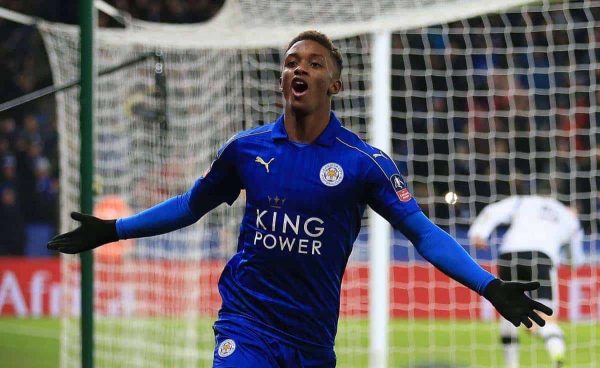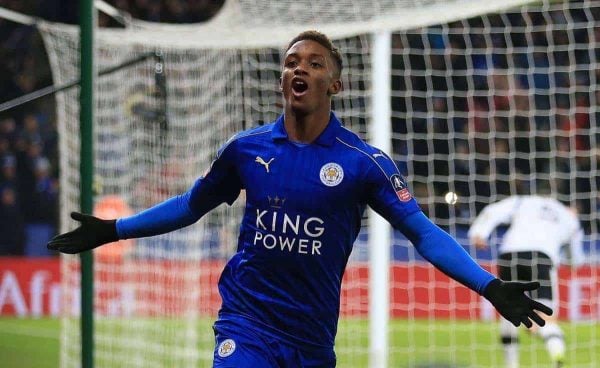 What is your prediction for the match, and where do you think both teams will finish in the Premier League?
I'm going with Leicester 1-2 Liverpool—hopefully a closer game than many are predicting.
Final positions: Liverpool, 4th; Leicester, 15th.